June 2019 Page 1

2019 World Superbike at Jerez
Baltista/ Ducati and Van der Mark on Top

Saying Good Bye to the Fast Dates Calendar after 27 Years


Previous Week - More Pit Lane News
New Model Sportbikes • Pit Board Archives & Features

• Outlier's Guild 2019 Moto Show in Los Angeles
• Ducati Corse V4RS19 SBK World Superbike
• Ducati V4, V4S, V4R Superbikes
• EICMA New 2019 Motorcycle World Premiers w/ Ducati V4R
• 2018-2019 IMS American Motorcycle Shows
• New 2019 Suzuki Katana Generation II
• Marquez Claims His 5th MotoGP World Title in Japan
• Jonthan Rea's 4th WSBK Title at Magny Cours
• 2018 Rider RoundUp Calendar Bike Building Championship
• World Ducati Week 2018 - We Go To Misano in Italy!
• The Fast Dates Calendar- Goodbye after 27 Years
• MV Agusta F4 Final Edition Superbike
• Outlier's Guild Moto Show 2018
• Energica Electric to Race 2019 MotoGP Spec Class
• EICMA New 2018 Motorcycle Premiers
• Ducati's New Panigale Stradle V4 Superbike
• Ducati 1299R Final Edition - the Last V2 Superbike
• Marc Marquez - The Story of the MotoGP World Champion
• Edelweiss Bike Trip Paris to Omaha Beach with Kaustin
• Fast Dates Calendar Shoot Laguna Seca 2016
• 2016 LA Calendar Motorcycle Show Coverage
• Jonathan Rae - 2016-17 SBK World Superbike Champion
• New 2016 Kawasaki ZX10 - New Bike for the SBK Champ
• Fast Dates SBK Calendar Kittens at Laguna Seca 2015
• Ducati 1199R15 FastDates Review, Seup and Test
• Honda RC213V Moto GP Streetbike Replica goes on sale
• Corsa Motoclassica 2015 Willow Springs Raceway
• Ducati 988RS Final Edition Superbike a Classic!
• Fast Dates Edelweiss Tour of the Pyreness Spain & France!




NEW! FAST 2019, 2018, 2017, 2016 ...
Digital Calendar Magazine Yearbooks
the Bikes, the Builders, the Riders, the Kittens,
the Calendar Bike Show, the World Superbike races
all the Calendar Pictures, and Special Features...
We take you around the World for the making of the
FastDates.com Calendars
Now in Members Corner

The FAST 2019 Calendar Yearbook is also available in
digital download to your computer or electronic device at http://www.blurb.com/b/9311625


• Fast Dates Shoot w Jitka & Petra 2014 Laguna Seca SBK
• FastDates Shoot 2013 Laguna Seca WSBK
• Meet the SBK World Superbike Girls! - Photo Pictorial
• FastDates.com Calendar Video Shoot - Kelsey and Jessica
• World Superbike 25 Years -Maurizio and Paolo Flammini
• Troy Bayliss Race Academy School Misano & Paris!
• Ducati Corse World Superbike Book Cathcart & Gianatsis
• NCR / Poggopolini The Exotic Ducati Custom Bike Shop
• DRE Troy Bayliss Racing Academy - Exclusive at 180mph!
• John Britten Motorcycling's Most Creative Innovator
• High Speed World Superbike Movie with Sienna Miller

This Month in the Iron & Lace Calendar ...
Calendar Kitten and World Superbike Umbrella Girl Camilla checks out this sweet little Street Bopper
from custom builder Tom Slicata / Todd's Cycle.
Click on the Calendar Picture Above or Here to Order the Calendars
We are sad to say "Good Bye!" to the Fast Dates Superbike Calendar after 27 years with incredible Racebikes, beautiful Calendar Kittens and great Racing Teams and Riders. FastDates.com is continuing to publish its other Motorcycle Pinup Calendars including the new 2019 editions available here - http://www.FastDates.com/Collectors7Calendars.HTM

See More of the Bikes and Beautiful Calendar Kittens in -
Calendar Bike Garage and Members Corner and Meet the Models
FAST 2019, 2018, 2017, 2016, 2015, 2014 Digital Calendar Magazines


Go Behind the Scenes for the Making of the FastDates.com Calendars!


Go behind the scenes for the shooting of the 2018 FastDates.comMotorcycle PinUp Calendars with photographer Jim Gianatsis and the Calendar Kittens. Travel to Laguna Seca World Superbike with the official SBK Umbrella Girls, the LA Calendar Motorcycle Show with the Top Custom Bike Builders, and take an Edelweiss Bike Tour across France from the Palace of Versailles to the World War II beaches at Normandy. Plus Editorial features on the Calendar Bikes and Kittens , and see every page in the new 2018 Fast Dates Superbikes, Iron & Lace Custom Bikes and Garage Girls Calendar.
Now in FastDates.com Members Corner
Each year's FastDates.com Calendar Digital Yearbook features 120- 138 pages of exciting hi-resolution digital photography that takes you with us behind the scenes to our photo shoots at SBK World and AMA Superbike, the LA Calendar Motorcyle Show, and in our photo studio. You'll meet the beautiful Calendar Kitttens in sexy biography pictorials, the top Factory Racers and Custom Bike Builders,and see detailed photo features on the top calendar and race bikes. Take a track day with World Superbike Champion Troy Bayliss at Misano, take an Edelsweiss Ducati World Superbike tour of the Ducati Factory & Museum and across Italy, ride a Vespa scooter around Paris and party at the Crazy Horse and the Moulon Rouge. Hang with beautiful teen rock star Taylor Momsen of the Pretty Reckless. Did we forget anything?

Oh yes, and you'll see every page in the new Fast Dates, Garage Girls, Iron & Lace Calendars!
---
MV Agusta Super Sexy Superveloce 800 Serie Oro
MV Agusta, June 1st, 2019 - The lines of the limited edition Superveloce 800 Serie Oro are a modern interpretation of the iconic stylistic concept of the MV Agusta. A fusion of vintage and contemporary ensures that the future incorporates the memories of good times gone by: 37 world titles, legendary victories, challenges that required going beyond the possible. Live the emotions that helped to create the Meccanica Verghera legend. This is a limited production run of just 100 Serie Oro, with pricing is around $43,000. More information at - https://www.mvagusta.com/en/superveloce-800-serie-oro
---

Jonthan Rea celebrates his Race One win in the rain at Misano.
2019 Motul SBK World Superbike Championship, Round 7 of 13 Misano World Circuit, Rimini, Italy
Jonthan Rea Closes the Points Chases on Bautist at Misano
Rimini, Italy, June 21-23rd, 2019 - Four-times World Champion Jonathan Rea and his KRT Ninja ZX-10RR dominated the proceedings at the Misano World Superbike weekend, taking his third Superpole of the year before running out a clear winner in a wet Race One on Saturday, and a dry track on Sunday. Rea's double weekend wins made it 131 WorldSBK race victories for Kawasaki riders since the series started in 1988, cementing Kawasaki's position as the second-most successful manufacturer in this regard. A 3rd place finsih in saturdays' wet race, and a cras on the opening lap of Race Two saw Championship points leader Alvaro Bautista (ARUBA.IT Racing – Ducati) loose half of his huge points lead to reigning champ Jonthan Rea , assuring an exciting title chase for the second half of the year.


RACE 1, Saturday 22nd - With the rain continuing to fall by the bucket-load, it was a delayed start to WorldSBK Race 1 at Misano, Italy. After a 20-minute delay, racing got underway in treacherous conditions but after just two full laps, the red flag was brought back out as the remain intensified. After the restart, drama unfolded all through the field, but it was Jonathan Rea (Kawasaki Racing Team WorldSBK) who made hay whilst the sun certainly did not shine!

With the race getting underway nearly 25 minutes late, it was a frantic opening few laps before the red flag was waved. Alex Lowes was the race leader ahead of Jonathan Rea, whilst Tom Sykes and Alvaro Bautista (ARUBA.IT Racing – Ducati) were right behind. After the red flag came out, positions for the new restart would be made up by the order of the riders at their most recent timing point.

As the race got underway for a second time for a reduce 18-lap distance, it was another great start for Jonathan Rea, who had the lead ahead of Lowes again, with Sykes third and Chaz Davies up to fourth, ahead of Bautista. Haslam was sixth but one of the biggest improvers was Marco Melandri (GRT Yamaha WorldSBK). Thunder and lightening certainly made the opening laps very frightening, but the WorldSBK warriors continued to battle.

Conditions began to deteriorate and soon, riders began to drop back accordingly, with some eventually dropping out. Lowes began to close on rival Rea and at Turn 8 with 12 laps left to go. Behind the leading duo, it was Loris Baz who had got himself up into seventh place and was now beginning to close down Alvaro Bautista. One lap later, it was Bautista's teammate Chaz Davies who went head-to-head with Leon Haslam.

However, with ten laps left to run, it was drama out front at Turn 12, as Alex Lowes crashed out of the lead to complete a miserable set of races for the Pata Yamaha WorldSBK Team rider. Now, it was Jonathan Rea who had the lead back. Behind Rea, Michele Pirro (BARNI Racing Team) crashed at the same corner. Tom Sykes was now second, and Leon Haslam was third, with Davies and Bautista behind.

It was drama with nine laps to go, with Michael Ruben Rinaldi (BARNI Racing Team) crashing at Turn 13, completing a wretched day for the BARNI outfit. Then at Turn 8, more spills, this time with Leon Haslam at Turn 8. The British rider remounted but retired with too much damage done. Chaz Davies was now third, but a small error allowed Bautista through, whilst Loris Baz was now fifth and Alessandro Delbianco (Althea Mie Racing Team) in sixth!

A small error from Davies allowed Bautista through into third, whilst Baz eventually closed down Davies to get fourth and then, the Frenchman hunted down Bautista, albeit not being able to close him down enough to pass. The battle for sixth was raging, as Delbianco came under pressure from Melandri, with the veteran Italian getting ahead of his rookie compatriot on the front straight. Delbianco was then swallowed up at Turn 8, as Toprak Razgatlioglu (Turkish Puccetti Racing), Sandro Cortese (GRT Yamaha WorldSBK) and Yuki Takahashi (Moriwaki Althea Honda Team) moved ahead.

Out front, it was Rea who took the win, his 74th win and 10 years and one day after his first at the same track. Tom Sykes gave BMW their first podium since 2013 at Jerez and Alvaro Bautista salvaged a podium after an eventful first wet race. Loris Baz (Ten Kate Racing – Yamaha) took the fourth place and was top Yamaha, ahead of Chaz Davies in fifth.

Marco Melandri held on to sixth place from 13th on the grid, whilst Toprak Razgatlioglu suffered a huge crash in the final sector of the last lap. Cortese picked up seventh ahead of Yuki Takahashi, Lorenzo Zanetti (Team Goeleven) and Leandro Mercado (Orelac Racing VerdNatura) – the Argentine picking up his first top ten in almost a year. Delbianco was a career-best 11th at the flag.

Results Race 1 - Complete Results Here
1. Jonathan Rea (Kawasaki Racing Team WorldSBK)
1. Tom Sykes (BMW Motorrad WorldSBK Team) +3.692
3. Alvaro Bautista (ARUBA.IT Racing - Ducati) +7.756

Sam Lowes (Pata yamaha) fights to hold off Tom Sykes (BMW).
Rea takes his 75th WorldSBK victory as Bautista crashes
RACE 2 Sunday June 23rd - With a 39-point advantage over Jonathan Rea (Kawasaki Racing Team WorldSBK), Alvaro Bautista (ARUBA.IT Racing – Ducati) had a comfortable margin ahead of Race 2 in WorldSBK, combined with a pole position start. The 34-year-old Spaniard looked set for another win but, for a second round, Bautista crashed out of the lead at the start of Lap 2 at Turn 4. This made for an incredible battle at the front as the championship catapulted into life in Italy.

With the race underway, Bautista took the holeshot into Turn 1 as the pack filtered through as neat as possible. Toprak Razgatlioglu (Turkish Puccetti Racing) blasted through the order and was into third by Turn 1, challenging Leon Haslam (Kawasaki Racing Team WorldSBK) into Turn 4. At Turn 14, Jonathan Rea sliced under the Turkish rider for third place.

Then, drama at Turn 4 on Lap 2 as Alvaro Bautista made another error, crashing out of the lead as the front end gave way. The Spaniard crashed out, leaving Leon Haslam in the lead ahead of teammate Rea, whilst Razgatlioglu was third ahead of Marco Melandri (GRT Yamaha WorldSBK) and Alex Lowes (Pata Yamaha WorldSBK Team). Bautista re-joined but was at the back of the field.

With 18 laps to go, it was Razgatlioglu who put a move on Rea at Turn 4, before leading at Turn 1 a lap later, ahead of Leon Haslam. At Turn 14 on the same lap, Rea lunged ahead of Haslam, as the five-time WorldSBK race winner began to fade away. The number 91 then suffered a collision with Marco Melandri as the Italian tried an audacious pass into Turn 2. Both stayed upright but it allowed Razgatlioglu and Rea to break away.

It was another race to forget for Sandro Cortese (GRT Yamaha WorldSBK), from a weekend that looked to show so much promise after Saturday. The German crashed once more but re-joined the race.

With 12 laps left to go, the race was far from decided, with two separate battles: Razgatlioglu defended at the front from Jonathan Rea, whilst Leon Haslam held on to third ahead of Marco Melandri, as Alex Lowes began to claw time back on the battling duo ahead of him. Meanwhile, Michael Ruben Rinaldi (BARNI Racing Team) was lapping half-a-second a lap quicker than those ahead of him.

Three laps to go and it was another disaster for the GRT Yamaha squad, as Marco Melandri crashed at Turn 8, as grip deteriorated with rising track temperatures. Melandri's crash promoted Bautista into the points. A lap later, and the battle for the race win had calmed, as Rea made a mistake at Turn 10, momentarily letting Razgatlioglu off the hook.

The final four laps was when Jonathan Rea made his move out front, taking the lead at Turn 1. It was a heart-in-mouth moment for Razgatlioglu at Turn 4 however, as he came within millimetres of hitting the rear of Rea, with his rear wheel in the air. The fight was far from done, as the 22-year-old Turkish rider stayed glued to the rear end of Rea.

The final lap beckoned, and it was going to be a head-to-head between the young pretender and the four-time WorldSBK Champion. Razgatlioglu tried at Turn 4 but thought better of it, waiting until Turn 8 to make his move. Toprak ran wide, with Rea slicing back ahead and the gloves were really off. As the lap came to a close, Rea defended superbly and despite Razgatlioglu bouncing up the rear wheel of Rea at the final corner, he couldn't get the better of the reigning-quadruple WorldSBK Champion. Rea took the win ahead of the Turkish star, to take a 75th WorldSBK win and become the highest point-scorer of all time. Third place went to Leon Haslam, ahead of Lowes and Michael Ruben Rinaldi.

Sixth went to Tom Sykes ahead of Chaz Davies, whilst Michele Pirro (BARNI Racing Team), Lorenzo Zanetti (Team Goeleven) and Jordi Torres (Team Pedercini Racing) completed the top ten, in a frantic, feisty end to Race 2.

The championship gap is down to 16 between Bautista and Rea at the top, whilst Toprak Razgatlioglu moved into the top Independent slot in the championship, with his best ride of his WorldSBK career.
P1 - Jonathan Rea (Kawasaki Racing Team WorldSBK -"Toprak did an incredible job! Congratulation to him and his team I had to wait because I had to conserve the tyres and even with that, in the end, I was struggling a bit, and I could see that he was struggling as well on the front, trying to closing the lines. I'd just kept pushing because that 25 points were important but the conditions today compared to the rest of the weekend were difficult. It was very slippery out there, so I tried my best to minimize the risk and take the maximum. This was a really good race, and now I am looking forward to Donington". 
Race 2 - Complete Results Here
1. Jonathan Rea (Kawasaki Racing Team WorldSBK)
2. Toprak Razgatlioglu (Turkish Puccetti Racing) +0.381
3. Leon Haslam (Kawasaki Racing Team WorldSBK) +5.880
---

The Race One podium saw Bautista back on top after struggling at Imola last month, with Van der Mark in 2nd and Rea in 3rd. But Rea would later be penalized and dropped one position to 4th for causing Alex Lowes to crash with an unsafe inside pass, promoting Melandri to 3rd in thefinal race results.
2019 Motul SBK World Superbike Championship, Round 6 of 13 Jerez, Spain
Bautista Brings Home Race One in Spain
Van der Mark Takes Race Two for Yamaha
Jerez, Spain, June 7-9th, 2019 - Spanish rider Álvaro Bautista powered to his twelfth win of the season at the Jerez de la Frontera circuit with a dominating performance in Race 1 of the Spanish World Superbike Round held today. Starting from the front row alongside poleman Rea (Kawasaki), the 34-year-old from Talavera de la Reina immediately set his own pace, taking control of the race on the opening lap and crossing the line with a comfortable gap of 7 seconds over Van der Mark (Yamaha). Álvaro's win is the first by a Spanish rider at Jerez in the thirteen Superbike races held here up until now.

Pata Yamaha WorldSBK rider, Michael van der Mark, stepped onto the top step of the podium for the first time in 2019 today, in all 3 races of the weekend, after a superlative performance saw the 26-year-old take a resounding victory in WorldSBK Race 2 in Jerez. The race win, the first for a Yamaha rider this season, was the perfect way to round out what was an incredibly successful Spanish weekend, in which van der Mark finished on the podium in all three WorldSBK races. Marco Melandri crashed out of Race 2 this afternoon while running at the front, but the GRT Yamaha Supported WorldSBK rider departs Jerez with his confidence renewed, having joined van der Mark on the Jerez podium after the Sprint Race this morning. Sandro Cortese completed a solid weekend by securing his best result of the season in Race 2, which he finished in sixth place. It was a weekend to forget for Alex Lowes, who picked up just two championship points today after unfortunate crashes in both races.

Saturday, June 8th, 2019 - On the opening lap, it was a frantic start as Jonathan Rea (Kawasaki Racing Team WorldSBK) took the holeshot and kept his advantage, despite Bautista trying to get around the outside. However, on the short burst between Turn 4 and 5, the Spaniard was able to get ahead of Rea with a well-executed move. At the end of the first lap, Alex Lowes (Pata Yamaha WorldSBK Team) was a solid third, whilst teammate Michael van der Mark had fought his way ahead of Marco Melandri (GRT Yamaha WorldSBK) and was fourth.

Soon, the battle over third began to take place, with Michael van der Mark right on the tail of Lowes as the third lap started. Halfway around the lap, however, it was an unconventional pass at Turn 8 that saw the Dutchman get ahead of his teammate and lead the pursuit to Jonathan Rea, who was losing time to Bautista ahead and the Yamahas behind – even though they were dueling.

It wasn't long before the Yamahas began to rapidly close down the reigning four-time WorldSBK Champion. The Northern Irishman had no answer for a rampant van der Mark, who passed him with ease at Turn 6 with 12 laps to go. Soon, it was Alex Lowes' turn to get ahead of Rea, this time at Turn 2 as Rea made a rare mistake. However, Lowes made a similar mistake at Turn 5, allowing Rea to go back ahead at Turn 6 before a battle throughout the rest of the race ensued.

There were further battles down the field, with Toprak Razgatlioglu (Turkish Puccetti Racing) making a blazing start to the race, up to fifth from 11th. Despite this, Marco Melandri was making his presence felt, with a strong block pass at Turn 6 in the middle of the race, whilst Razgatlioglu got the Italian back a lap later at Turn 1. The battle raged for the rest of the race, with Melandri taking his top five in the end since he was third in Race 1 at Phillip Island.

With van der Mark clearing off and Bautista on the horizon, Rea and Lowes were left to battle it out right the way until the end of the race. With multiple clean passes as the two swapped positions, the last lap was the perfect opportunity for a desperate move from Rea, who needs as many damage limitation points as possible. With Bautista winning and van der Mark second, there were shenanigans behind as Rea's desperate pass knocked off Lowes. Rea's wave of apology was no consolation as Alex Lowes' left-hand glove had been ripped off in the accident.

After his tangle with Alex Lowes (Pata Yamaha WorldSBK Team), Jonathan Rea (Kawasaki Racing Team WorldSBK) has been handed penalties as a consequence. The four-time WorldSBK champion made a rash move on the Yamaha man at the final corner on the final lap, meaning that he has been dropped one position in the overall classification. Additionally, the Northern Irishman has been handed a back of the grid start for his on-track escapade in Race 1. This promotes Marco Melandri to the podium in Race 1 – his second of the season, whilst ironically, Alex Lowes will benefit from a front row start.

Razgatlioglu took fifth whilst Tom Sykes (BMW Motorrad WorldSBK Team) concluded the race in sixth. Chaz Davies (ARUBA.IT Racing – Ducati) recovered to seventh with Sandro Cortese (GRT Yamaha WorldSBK), Leon Haslam (Kawasaki Racing Team WorldSBK) and Michael Ruben Rinaldi (BARNI Racing Team) completed the top ten.

Yuki Takahashi (Moriwaki Althea Honda Team) crashed at Turn 1 whilst Jordi Torres (Team Pedercini Racing) retired.
P1 - Alvaro Bautista (ARUBA.IT Racing - Ducati)
"After seeing the results of the practices, I expected the race to be more close. But of course, in the race is different especially at this track, with these conditions and the high temperatures. It is difficult to replicate the pace that you find during the free practices. Fortunately today I was able to find a good rhythm, especially during the first laps and took the lead immediately. I settled in my rhythm, and the gap started to increase. I managed it trying to save tyres and energy, and in the end, we were able to get back winning. I am proud to be the first Spanish rider to win in Jerez in WorldSBK! Also, this is my home round, and it also special to win in front of your fans, family, and friends. I dedicate this win to my grandfather that had recently passed away, and I am sure he has been watching over me this weekend". 

Results Race 1 - Complete Results Here
1. Alvaro Bautista (ARUBA.IT Racing - Ducati V4RS)
2. Michael van der Mark (Pata Yamaha WorldSBK Team YZF R1) +7.119
3. Marco Melandri (GRT Yamaha WorldSBK YZF R1) +19.951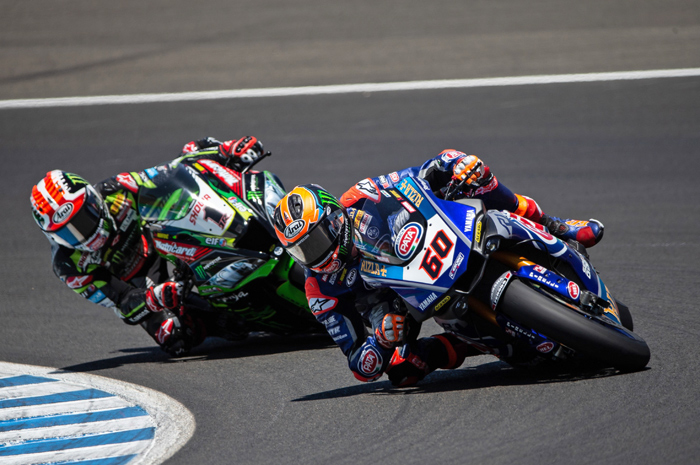 Van der Mark (60) traded the lead with Rea (1) a coule of times mid-race, then stayed out front for the race win.

Sunday, 12 May 2019 - After another dominating victory by Álvaro Bautista in the morning's Superpole Race, both riders of the Aruba.it Racing - Ducati team were forced to retire after crashes during Race 2 of the Spanish Round at the Jerez circuit.

After crossing the line in the lead at the end of the opening lap, the 34-year-old Spanish rider immediately crashed out on his entry into Turn 1. Bautista returned to the pits and then joined again after seven laps, but because of the red flag on lap 19 he didn't complete the minimum distance, and for the first time this season he finished a race without scoring any points.

Álvaro Bautista tries to extricate himslef drom the graval trap after his first lap crash

Team-mate Chaz Davies also suffered a similar fate today. The 32-year-old Welsh rider, who started from twelfth on the grid, was making a good recovery when a contact at Turn 5 on the sixth lap with Melandri (Yamaha) eliminated both of them from the battle for fourth.
In what was a thrilling Race 2 at Jerez, an uncharacteristic error from Alvaro Bautista (ARUBA.IT Racing – Ducati) at the start of Lap 2 saw the Spaniard suffer his first racing crash in WorldSBK. The battle for the win came alive as Jonathan Rea (Kawasaki Racing Team WorldSBK) and Michael van der Mark (Pata Yamaha WorldSBK Team) went head-to-head in the Spanish sun, resulting in the Dutchman taking his first win of 2019, whilst Razgatlioglu romped to third and yet another podium.

Into Turn 1 on the opening lap, Marco Melandri (GRT Yamaha WorldSBK) took the initial advantage, whilst a disaster for his fellow Yamaha rider Alex Lowes (Pata Yamaha WorldSBK Team), who crashed at Turn 2 on the opening lap. Bautista took the lead at Turn 5 and Michael van der Mark followed him through as Melandri went wide. Jonathan Rea took the pair of Yamaha riders at Turn 6, in a bid to pursue Bautista at the front.
However, it was a disaster for the Spaniard at the beginning of Lap 2 as he crashed out of the lead! The championship leader was on the floor at Turn 1, with his ARUBA.IT Racing – Ducati tumbling through the gravel. Bautista remounted but retired soon after. The race was now on, as Jonathan Rea led van der Mark and Marco Melandri, ahead of Toprak Razgatlioglu and Chaz Davies (ARUBA.IT Racing – Ducati) completing the top five.

With 15 laps to go, the top five were covered by a second but disaster struck again, this time at Turn 5, as Marco Melandri attempted an ambitious pass on Davies, resulting in both riders crashing out. Davies was clearly frustrated with his former teammate, as both of them lost the chance to achieve a good result with Bautista out. Three of the main protagonists had suffered terrible results – Jonathan Rea was now looking like he was going to walk away from Jerez with a strong haul of points.

Michael van der Mark wasn't prepared to let Rea have it all his own way, as the Dutchman took the lead with 14 laps to go at Turn 6. Jonathan Rea initially stayed with the Yamaha of van der Mark but couldn't keep with the relentless pace of the 26-year-old out front, as 10 laps later, he had pulled out a two seconds lead. Alvaro Bautista had re-joined and was circulating in 16th position, ready to pick up the pieces in case anyone else was to crash out.

Battles continued to develop down the field, as Michael Ruben Rinaldi (BARNI Racing Team), who rocketed through from 11th on the grid to be the top running Ducati in fourth position, ahead of a jostling Sandro Cortese (GRT Yamaha WorldSBK) and Leon Haslam (Kawasaki Racing Team WorldSBK), with the Brit getting ahead of the German in the closing stages at Turn 1.

A crash for Ryuichi Kiyonari (Moriwaki Althea Honda Team) at the fast Turn 11 resulted in gravel being put all over the circuit and a red flag coming out with two laps to go. Kiyonari walked away from the crash, although his bike was not so fortunate, having barrel rolled.

Michael van der Mark was a winner once again completing a faultless weekend, right the way through from FP1 to Race 2. Second position and closing the gap down to Bautista in the championship to 41 points, Jonathan Rea was happy to be back on the podium. It was another stunning ride from Toprak Razgatlioglu to complete the race in third position. Rinaldi took a career-best fourth, whilst Leon Haslam fought hard to complete the top five.

Just behind the Brit, Sandro Cortese took his best WorldSBK result. Seventh position belonged to Tom Sykes (BMW Motorrad WorldSBK Team), who had a relatively quiet Acerbis Spanish Round, whilst Jordi Torres (Team Pedercini Racing), Loris Baz (Ten Kate Racing – Yamaha) and a superb Tommy Bridewell (Team Goeleven) completed the top ten on a day where Independent teams took the majority of top ten placings.
  
Leandro Mercado (Orelac Racing VerdNatura) had a good comeback in 11th, ahead of Markus Reiterberger (BMW Motorrad WorldSBK Team), Yuki Takahashi (Moriwaki Althea Honda Team) and Alex Lowes in 14th place being the last of the point-scorers.
After the Jerez results, Bautista is still leading the table with 300 points, 41 more than Rea, while Davies drops two positions to eighth with 94 points. The next race in the Superbike World Championship – the Riviera di Rimini Round – will take place in two weeks' time at the Misano World Circuit, from 21st to 23rd June.
P1 - Michael van der Mark (Pata Yamaha WorldSBK Team)
"My plan today was to fight with Alvaro Bautista, but unfortunately he crashed, and I hope he is ok. After that, it was Johnny and me, and I was following him trying to pull away from Toprak, but his pace wasn't as fast as I expected, so I passed him and just tried to do my rhythm. The bike felt so much better today compared to yesterday. Big thanks to the team because this weekend they did an incredible job and from Friday morning I was feeling comfortable on the bike. I am proud of my first win of the season"
P2 - Jonathan Rea (Kawasaki Racing Team WorldSBK)
"That was a real podium for us today. We made the bike better compared to yesterday, so I had to thank my team. I had a little bit more front end feeling, but Michael's pace was incredible, and even with the heat, he made the same race pace as the race winner yesterday. It was a very tough weekend from all aspects, but we had to consolidate it today, and we got some points back in the championship. Now we move on to Misano where we had a strong test last week, but the biggest thing is thanks to my team for all the confidence this weekend and making the bike step by step better".
P3 - Toprak Razgatlioglu (Turkish Puccetti Racing)
"I am really happy! The Tissot Superpole Race didn't go well for me because we used a different setup that didn't work well for me. We decided to return to the old one for Race 2 and I felt good on the bike again. I am pleased to be on the podium again after Imola, and now we look forward to continuing like this also for next race".
Results Race 2 - Complete Results and Championship Standings Here
1. Michael van der Mark (Pata Yamaha WorldSBK Team YZF R1) 
2. Jonathan Rea (Kawasaki Racing Team WorldSBK Kawasaki ZX10RR) +3.548
3. Toprak Razgatlioglu (Turkish Puccetti Racing Kawasaki ZX10RR)
---
---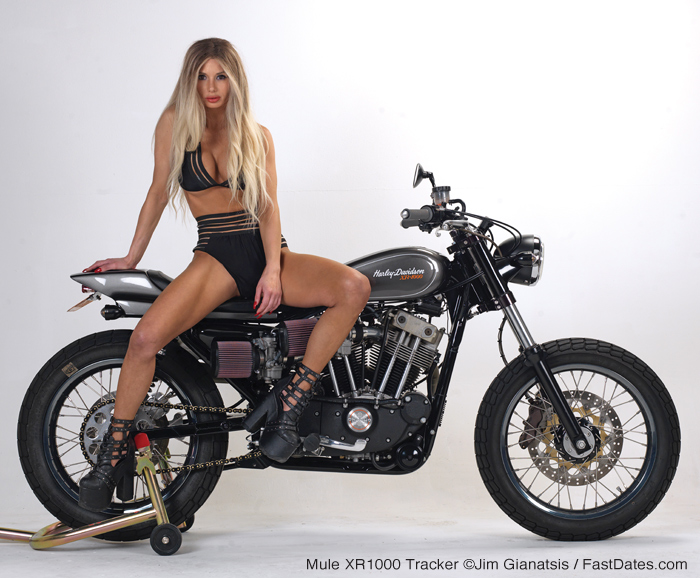 Sara Shoots with a new Mule XR1000 Street Tracker for FastDates.com
May 2nd, 2019 - We were excited to have legendary FastDates.com Calendar Bike Builder Richard Pollock(below) / MuleMotorcycles.net back in our studio this month with beautiful Calendar Kitten Sara Balint, to shoot two of Richard's latest builds that he was taking up to the Quail Motorcycle gathering in Monterey, CA. Our favorite of the bikes is this 1983 Harley-Davidson XR1000 which only keeps its origional frame and engine. It received the full Mule Street Tracker treatment with new suspension, brakes and wheels, and dirt track style seat assembly and a beautiful aluminum fuel tank. Look for a full feature on thios XR1000 with more photos of the bike and Sara with details in the Calendar Bike Garage in Member's Corner.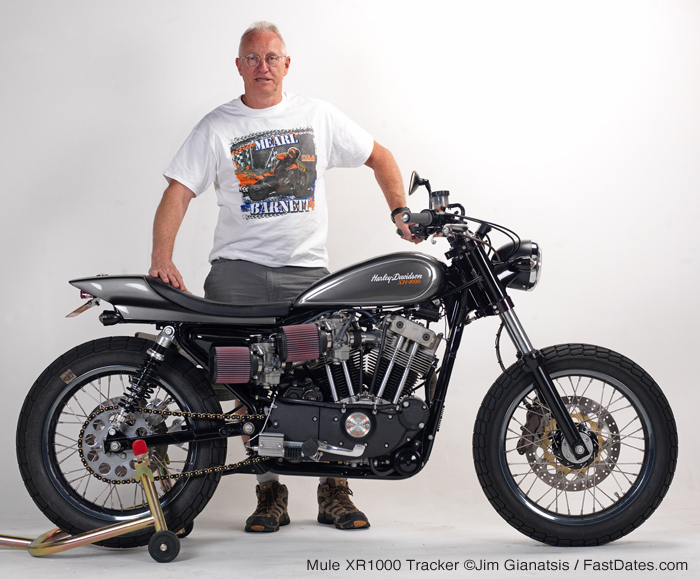 ---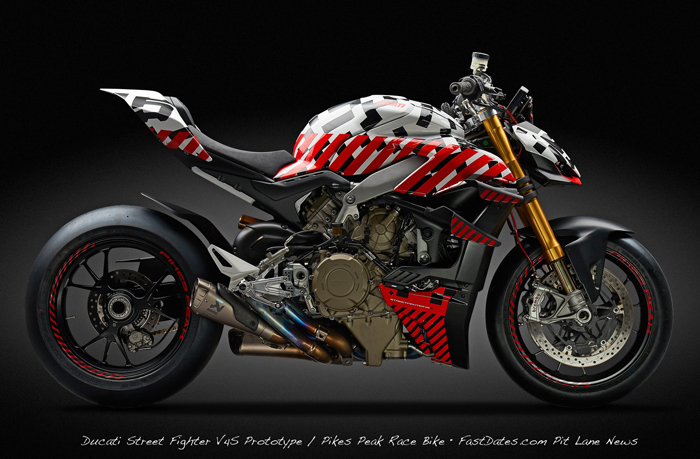 June 15th, 2019 - Offical Ducati Press photo of the new Panigale V4 Streetfighter prototype in racing trim for the Pikes Peak record run this week. The Pikes Peak race organizers had outlawed full faired sport bikes bikes as being "too dangerously fast" so taking the fairing off the 225hp V4 Superbike and making it lighter and faster must have seemed like a good idea. Ducati has said the actual production version of the naked Streetfighter with be based on the 1100cc V4S Superbike and will premier at EICMA in November and will be available in Ducati dealers early spring of 2020.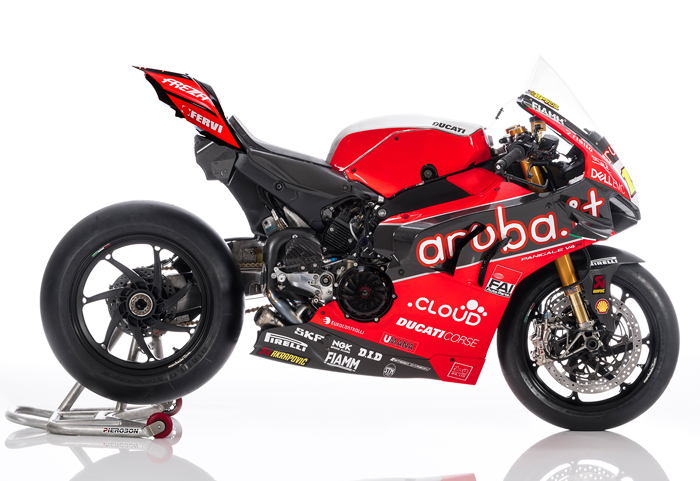 Alvara Bautista's Race Winning Ducati Corse V4RS19 SBK World Superbike
Details and Screen Saver Size Photos in Pit Lane New BIkes/ Ducati


Ducati Panigale V4R 2019 Superbike
Details and Screen Saver Size Photos in Pit Lane New BIkes/ Ducati
---
---

Click for Large Screensaver
Aprilia RSV4 X 2019 Limited Edition 1100cc Superbike
April 24th, 2019 - Just as the new Aprilia RSV4 1100 Factory is starting to win in comparison tests arranged by the world's leading motorcycle magazines, thus reaffirming a long-standing technical superiority, Aprilia RSV4 X, the commemorative version built to celebrate ten years since the birth of the first model, sells out in a matter of hours.
Exclusively unveiled on 23 March at the Mugello circuit during Aprilia All Stars, the Aprilia-branded party that saw the participation of more than 10,000 motorcycle enthusiasts, Aprilia RSV4 X is developed by Aprilia Racing around the base of the RSV4 1100 Factory and produced in a limited run of just ten units. Note that this is a non-strret legal / track only bikes, and with its 1100cc displacement is not eligible for Superbike class racing where 4-cylinder engine displacement is limited to 1000cc.
Once online booking opened on factoryworks.aprilia.com, it was only a few hours before this jewel of Italian racing production sold out, a bike dedicated exclusively to the track and offered at a price of 39,900 Euro. The ten lucky buyers will collect their bikes directly from Aprilia Racing, the racing department in Noale opening its doors especially for the occasion.
The department's racing experience has been fully harnessed in order to lighten the Aprilia RSV4 X and achieve an exceptional dry weight of 165 kg. Aprilia Racing has selected a series of refined, lightweight components, such as the carbon fairing - enhanced with special dedicated graphics inspired by the livery of the 2019 MotoGP Aprilia RS-GP - as well as a more lightweight tank. Another obvious sports-derived element is the racing panel via which to adjust the main electronic controls of the RSV4 X. There are numerous billet aluminium details, such as the clutch lever, the front brake lever guard, the engine sump guards, the adjustable foot pegs and the upper steering plate, important details that make for a further weight saving. Marchesini forged magnesium wheels magnify the already spectacular handling of the RSV4 and mount Pirelli slick tyres. 
The inimitable 1100 cc V4 engine is prepared directly by Aprilia Racing, the most advanced Piaggio Group platform for the development of technology applied first to racing bikes and then to factory models. This special preparation involves hand assembly and the subsequent fine-tuning of all tolerances, just as is done for competition engines. The distribution system is also overhauled, with the adoption of new intake camshafts, new valve return springs and caps, as well as brand-new rounded bucket tappets that, all sizes being equal, allow for the use of more aggressive, SBK-derived cam profiles.
The Akrapovic exhaust system features titanium collectors and a carbon outlet, while the air filter has been replaced with a Sprint Filter element, specifically the air filter that offers the highest permeability of those available on the market (as well as being waterproof), the same unit that Aprilia Racing uses in MotoGP. Electronic tuning is guaranteed by a specific ECU mapping, with dedicated track settings. These components ensure an increase in maximum power, from an already excellent 217 HP for the standard model, to the impressive 225 HP of the RSV4 X. The Aprilia V4 is equipped with the ANN system (Aprilia No Neutral), the gearbox with neutral positioned below first gear that speeds up shifting from first to second and prevents any up-shifting errors. A solution that derives directly from Aprilia's experience in SBK and MotoGP and that is made available on a model on public sale for the very first time.
Another world first comes in the shape of the Brembo braking system, the firm having selected the Aprilia RSV4 X for the debut of its sophisticated and extremely efficient GP4-MS billet callipers that act on a pair of steel discs with T-Drive technology and are controlled by a 19x16 billet radial pump.
Aprilia RSV4 X is part of the Factory Works programme launched by Aprilia Racing: unique in the world, it takes the technology developed for the Aprilia RSV4, a seven-time Superbike world champion, and makes it available to those planning to compete at high level in production-derived championships or who want a RSV4 with performance optimised for track-use.
Biaggi's parade lap astride his 1995 world championship RS 250, the sensational race with all the riders astride Aprilia SR 150 scooters, won in the final stretch by Manuel Poggiali and the display in pit lane of the bikes that have written Aprilia racing history filled an extraordinary day on which the public of Aprilia fans were protagonists. Participants ranged from those who are simply fans of the Italian brand, filling the grandstands and paddock that was livened up by music and games to the hundreds of fans in the Bearacer community who were able to meet the riders and share in a day of celebration with the entire team. And at the end, there was a spectacular parade of Aprilia bikes that invaded the circuit, the same track where the bikes from Noale, the most victorious bikes on the Tuscan hillside, have triumphed no less than 23 times in World GP races.
---
Ducati's Unfair Advantage at Qatar?
At the VisitQatar Grand Prix, the FIM MotoGP Stewards Panel received various protests concerning aerodynamic devices on the rear swing arm of Ducati machinery ridden by Andrea Dovizioso (Mission Winnow Ducati Team), Danilo Petrucci (Mission Winnow Ducati Team) and Jack Miller (Alma Pramac Racing). The aero device which bolts to the underside of the rear wheel swingarm in front of the tire, wasn't shown in the press season press launch or in theopening race weeknd's Practice Sessions - but was installed just on a race day to keep it hidden from the other teams.

In guessing its real function, it probably does a better job cooling the rear tire, like a brake duct on a race car, so it can last the full 21-lap race. As for aero downforce, it probably creates more top speed aero drag than any air flow down force advantage which is hindered significantly by the rear tire blocking the air.

In evauating any speed performance advantave add by the Ducati Swingarm Scoup, the quickest lap of the race was turned by Petronas Yamaha rider Fabio Quartararo who finshed back in 16th position.

The protests were made by Aprilia Racing Team Gresini, Red Bull KTM Factory Racing, Repsol Honda Team and Team Suzuki Ecstar, who presented their concerns to the FIM MotoGP Stewards Panel. Based on guidelines and regulations currently in force, the FIM MotoGP Stewards Panel rejected their protests.

The result of the VisitQatar Grand Prix remains in standing. An appeals process is ongoing.
---
---
Good Bye to the Fast Dates Superbike Calendar after 27 Years
After World SBK ends its beneficial relationship with
photographer / publisher Jim Gianatsis and the FastDates.com Calendars.

Dear World Superbike Friends,
Los Angeles, December 2018 - It makes me very sad to tell you the FAST DATES World Superbike Calendar after a incredible run, featuring the world's top racing motorcycles togwther with beautiful centerfold models and offical World SBK podium umbrella girls, will end with the 2018 edition this December 2018.

Last year 2017 was the first time in 23 years (and 37 years attending and working the annual AMA Superbike Races at Laguna Seca), I was not allowed as a Offical Media or WSBK partner, to attend the Laguna Seca USA World Superbike round this July 6-8th 2017 weekend to photograph the Fast Dates World Superbike Calendar, to cover the race weekend for FastDates.com Pit Lane News, nor to provide, at what has been always at considerable cost to me, the beautiful FastDates.com Calendar Models to serve as the official SBK Podium and Grid Girls, or to serve as Umbrella Girls for some of the Factory Race Teams.

The SBK Dorna Media Department has denied my Media Credential Request for the first time ever, and they would not provide me any reply or explanation.

However, I had heard that new SBK Dorna Media Officer Benjamin Cobb has rationalized the FAST DATES Calendar is not a current Media Media News Source. Even though it is and does remains the only historical reference of all the factory race teams, riders and their sponsor competing in the SBK World Superbike Championship from year to year beginning back in 1991 with Doug Pollen's Fast by Ferracci 1991 World Championship winning Ducati 888. And for WSB Race Fans and Collectors the Fast Dates Calendar is the only regularly published news source which has documented the top race teams and riders for 27 years since the Championship began.

While the very production schedule of a season Calendar, even the official SBK Yearbook for that matter, which is photographed at last year's races, means it can not have the current season's race bikes or sponsors when it is released on July 1st for the coming season.


And not withstanding that the FastDates.com Pit Lane News website has covered every round of the SBK and MotoGP World Championship since the year 2000, making it a regular published current news source as well. And also worthy of SBK media access on its own merit.

Mr. Cobb also seems feel my inclusion of Nicky Hayden's Ten Kate Honda CBR1000 bike in the new 2018 Calendarwas not appropriate, dispite the fact the 2018 Calendar had already gone to print when Nicky had the unfortunate accident that ended his life. Having Nicky and his bike in the new 2018 Calendar is a tribute to Nicky and what he gave back to our sport. To leave Nicky out of the 2018 Calendar would be dis service to our sport and everyone who knew Nicky, and shameful for the WSBK Media Department to think as much. The 2017 Mazda Raceway Laguna Seca Race Program pays tribute to its own American Nicky Hayden, so why shouldn't the now released 2018 Fast Dates World Superbike Calendar do the same?

Mr. Cobb's 3rd justification, I heard, in denying me SBK media access is that I cc: / copy too many people in my Email correspondence leading up to the race to secure Credentials for the Models and Myself. In past year's my SBK Credentials were provided through the SBK Marketing Department as part of a trade sponsorship where under Flammini management Fast Dates was the official Calendar of the SBK World Superbike Championship. I was required to co-ordinate in advance the shooting of the Calendar with the Race Track Manager and Media Department, the SBK Race Teams and their Press Officers, and the SBK Marketing and Credential Departments who approve of, and provide the Credentials for my Models and who would be working for the Marketing Department on the race days. Mr Cobb feels this is all his domainnow, and I should not have contact anyone else but him. But if i don't, the Calendar could not be photographed and the Models would not have access to the track or be working the Podium and Grid for SBK.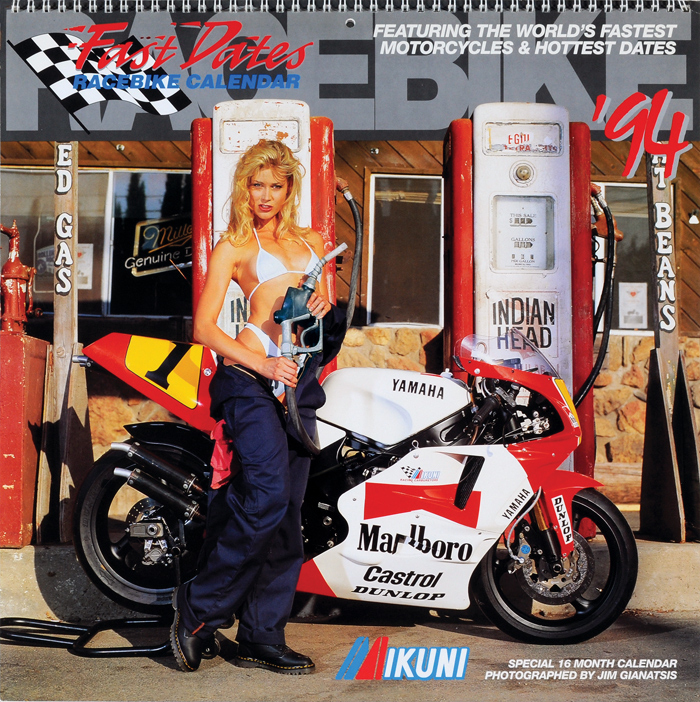 Mr. Cobb has seemingly made this all a Catch 22, where I am damned if i do, and damned if i don't, in his rational to remove me and my passion to help, support, provide regular and historical medias coverage and promote the SBK World Superbike Championship after having done so 27 years, essentially the entire history of the SBK Championship.

The failure to be allowed by WSBK to shoot the Fast Dates Calendar at an SBK round was the final nail in the coffin to my deciding to no longer publish the Fast Dates Calednar. To be honest, the Calendar has not been profitable the past few years amid the declining demographics of motorcycle racing fans, the decline in attendance at AMA / World Superbike races, the lack of intererest by the new i-Genegration in book print and wall calendars, and the move to the inteenet, cell phones and social media. But I love Superbikes, working with the race teams and models at the race track, and i was willing to eat the financial lossto try and support the sport I love. But now, without WSBK's support, I just don't see the need or desire to continue the Fast Dates Calendar without the world's top racebikes.
In looking back over 27 years of the Fast Dates Calendars, there's been so many incredible bikes and models feaured to make it a truly iconic tribute to our beloved sport of motorccyle racing. The first 1991 FatsDates Calendar featured fyoung new Playboy Playmate and actress Pamela Anderson with Miguel duHammel's Yoshimura "Big Papa" 1100cc Formula Extreame Superbike. To American World Superbike Champion Colin Edwrds factory Honda RC51 World Superbike with Miss Great Britian Nicky Llane. To beautiful Czech WSBK podium Girl Petra Ruzickova with Eurene Lavertys, Cresent Suzuki on the cover of the 2016 calendar. Along the way I got to shot and feature teh MotoFP World Championship winning bikes of Doug Polen, Wayne Rainey, Kevin Schwantz, Carly Fogarty, Troy Corser, Troy Bayliss, Jonthan Rea, Valentino Rossi, Casey Stoner and others with beautiful movie actresses and TV stars like Jamie Pressly and Leaan Tweeden, Supermodels, Playboy Cover Girls and Centerfolds than even I can count.

In closing I would like to thank you all for your support with working with me over the many years, allowing me to photograph your team bikes and support your sponsors, and in providing complimentary Umbrella Girls for some of your team on the grid. I love World Superbike and the time you have allowed me to share the sport with you....

I know some of you out there have complete colletions of the Fast Dates Calendars going back to 1991. Many of the Past Edition Calendars are still available to order from our website at - http://www.FastDates.com/COLLECTORS.HTM

Thank you for your friendship, it was great getting to know and work with you at the races!

P.S. If you have the time, I hope you might talk or write to SBK World Superbike / Dorna Director Daniel Carrera, and ask if he might intervene in the SBK Media and Marketing Departments to help me return to World Superbike in the coming years to document your race bikes in the Fast Dates World Superbike Calendar. His Email contact is: WorldSBK@Dorna.com

Best regards,
Jim Gianatsis, Producer & Photographer
Gianatsis Design Associates
FastDates.com Calendars, Books, Website
Los Angeles, CA 91364 USA
FastDates.com Calendar Kitten and Monster Girl Kelsey.
---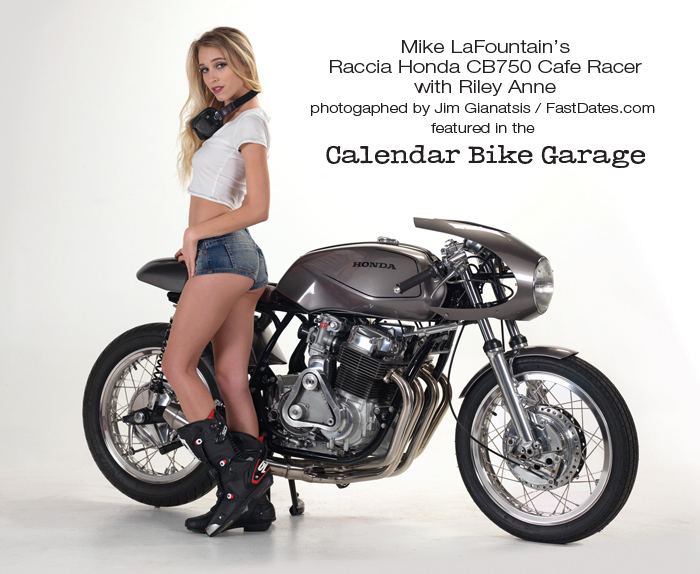 ---
---
2018-19 Progressive Insurance
International Motorcycle Shows
Long Beach, CA - Nov 16-20th 2018 -The annual UBM AMERICAS Progressive Insurance sponsored (IMS) International Motorcycle Show makes its way across America every winter, with 3-day weekend stops in every major city. It's the perfect time for motorcycle enthusiasts to come in from the cold and see the latest new 2017 bike offerings from all the major motorcycle manufacturers and fill out your Christmas wish list. 

With much of the the motorcycle industry and media based in Southern California, we like to think the Los Angeles stop at the Long Beach Convention Center, is the best IMS weekend to get together with our motor head industry friends, celebrity builders and racers, and even some of the FastDates.com Calendar Kittens working the bike displays for the top manufacturers. 
Complete IMS Show Coverage Here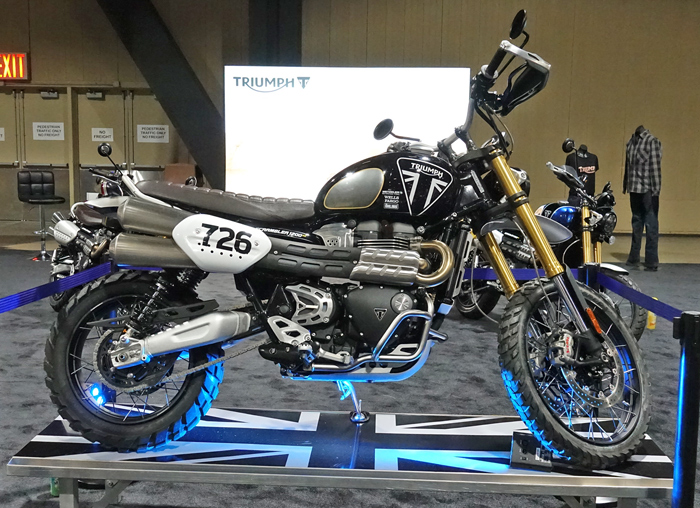 ---


Motorcycles and bad boys, look out girls, it's a road paved to hell....
---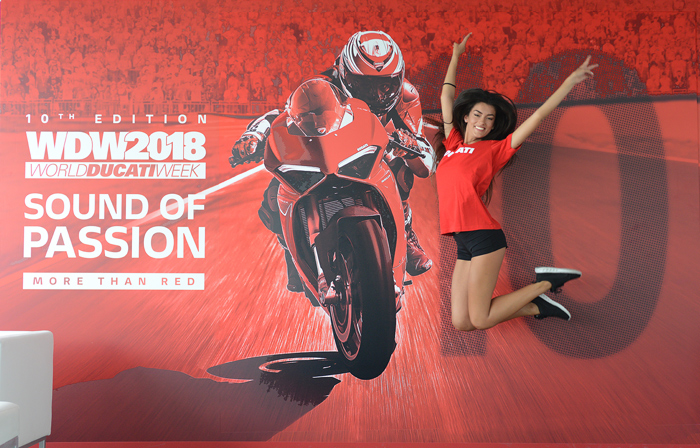 By Jim Gianatsis and Elia Mirashi 
photos by Jim Gianatsis, Ducati Communications Dept. - Click on any Photo to Enlarge it 

The Adriatic Coast and Misano World Circuit, Italy, July 20-22nd 2018 - What better way for a hard core Ducatista to spend their summer vacation than attending the 10th edition of World Ducati week for 2018 at Misano Adriatico on the north east coast of Italy at the famous race circuit Marco Simoncelli. This was my 3rd visit to a World Ducati event weekend which normally takes place every 2 years, having last attended when the event was less well known back in 2004 and then in 2012 when it had really grown. Needless to say, this year's 2018 event was even bigger and offered up more activities and sights than you could handle during the expanded 3 day weekend. Making it even more enjoyable, i always fly in a few days early from my home in Los Angeles to Ducati's home in nearby Bologna, Italy, to tour the factory, its museum, its factory retail store for bikes and official apparel, and now a cool American 1960's diner restaurant named Cafe America with a full menu of American burgers, diner food classics and drinks.

Complete WDW2018 Coverage HERE


Troy Bayliss' Battle of the Champions Ducati Panigae V4S sold after WDW2018 on eBay for $144,000!
Ducati invoted a few of it closest friends which this year included MotoGP race winners Jorge Lorenzo and Andrea Dovizioso, superbike riders Chaz Davies and Marco Melandri, along with legendary retired riders included Casey Stoner and Troy Bayliss, to meet with fans and put on display races. On Friday the riders took to the track for a few exhibition laps on their race bikes. Then on Saturday they returned to the Misano track for a 12 lap race on the new production Panigale V4S Superbikes in the "Race of Champions".
Complete WDW2018 Coverage HERE
---
---


We have the Winners! The 2018 Rider RoundUp at the Ranch
& Calendar Bike Building Championship Sunday Oct 7th 2018

The 2018 LA Calendar Motorcycle Show continues its now 28-year tradition as one of the premier outdoor custom street motorcycle events in America now in partnership with the Rider RoundUp at the Ranch & Calendar Bike Building Championship taking place on Sunday October 7th 2018 in the Western Town movie set at Paramount State Park, Agoura, CA, produced by Calendar Bike Builder Russell Mitchell / Exile Cycles and Jim Gianatsis / FastDates.com. Featuring top Celebrity Custom Bikes & Builders, selected Vendors and Exhibitors, Live Music performances. And the world premier of next year's new 2019 FastDates.com Motorcycle PinUp Calendars featuring the world's top Sport and Custom Motorcycles with the beautiful Calendar Kittens in attendance at the Show. Select Builders and their Bikes will be invited to be photographed by producer Jim Gianatsis for the next FastDates.com Calendars. More Information on our Bike Show Page
Complete 2018 Calendar Bike Builder Party & Rider RoundUp Show Coverage Here
---

Now in the FastDates.com Calendar Bike Garage!
Mike LaFountain's 2016 LA Calendar Bike Show class winning 1967 Kawasaki W1 Cafe Racer with SBK Fast Dates World Superbike Calendar Kitten Jessica Harbour in Big Screen Saver Size Pictures and bike details - http://www.FastDates.com/IronLaceGarage.HTM
---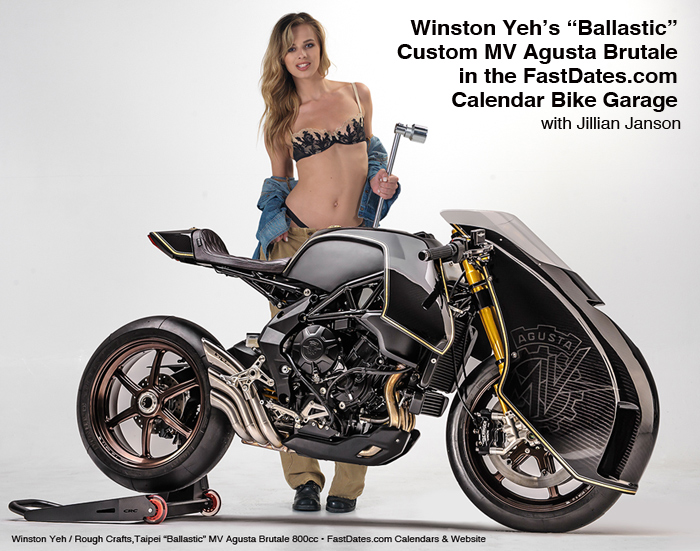 Now in the Calendar Bike Garage!
Winston Yeh's exciting new MV Agusta "Ballastic" Custom with Calendar Kitten Jillian Janson with complete Build Details and a Large Screen Size Photo Gallery. - http://www.FastDates.com/IronLaceGarage.HTM

---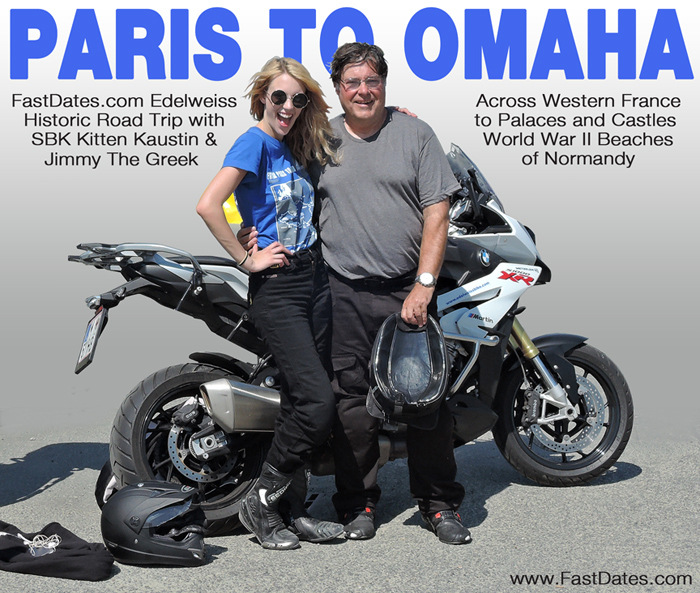 We're Back! Riding Edelweiss Motorcycle Tour - From Paris to Omaha, France
Versailles, France, August 2016 - How we spent our summer vacation! On the exciting Edelweiss Bike Travel 2016 Paris to Omaha Beach 10-day motorcycle tour across western France visiting the histroric battle sites of World War II where editor Jim Ginatsis father, B26 bomber pilot Capt. James Gianatsi played a pivital role in te D-say invasion and liberating France. We rode 2-up two-up with awesome FastDates.com SBK World Superbike Calendar Kitten Kaustin "Kaussie" Rose in a story for the FastDates.com Website. Our bike of choice would be the newly introduced BMW R 1000 XR Sport Tourer, based on the potent BMW R 1000 RR Superbike. For the Complete Story Click on the Photos or Check Out the Complete Story Here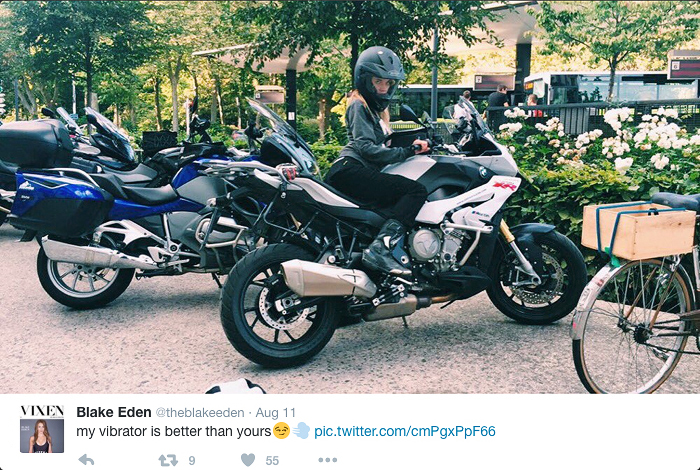 For complete Pricing, Bikes, and Booking Information visit the Edelweiss Website Here
---
Fast Dates Calendar Celebrates 22 years of SBK World Superbike in America
with 2018 Fast Dates Calendar SBK Umbrella Kittens Kaustin & Alissa at 
Laguna Seca World Superbike and the LA Calendar Motorcycle Show 
By Jim Gianatsis   Photos by Jim Gianatsis • Clink on any Photo to Enlarge It

California, USA, July 17-20th 2016 - For the 22nd year since SBK World Superbike first came to America at Laguna Seca Raceway in 1995, the FastDates.com Calendars and myself, producer / photographer Jim Gianatsis were excited to continue 
our ongoing association with SBK World Superbike and the UmbrellaGirlsUSA.com to bring 2 more beautiful FastDates.com Calendar Kittens; Kaustin Lanae and Alissa Bourne to shoot with me at the 2016 Mazda Raceway Laguna Seca United States SBK World Superbike and AMA National race weekend July 8-10th. There they served as the official SBK Podium Girls and helped me shoot the next Fast Dates World & AMA Superbike Calendar. Then, two weekends later the Kittens would work the
26th annual LA Calendar Motorcycle Show and Calendar shoot in Los Angeles on July 23-24th.     CONTINUED HERE

---


Now in the Calendar Bike Garage... The World's Coolest Naked Ducati!
Beauitful FastDates.com Calendar Kitten Sara takes us for a ride on the world's most exotic and expensive Ducati streetbike
ever - a $110,000 Vyrus NCR 983 Superleggera in the Calendar Bike Garage and in Members Corner.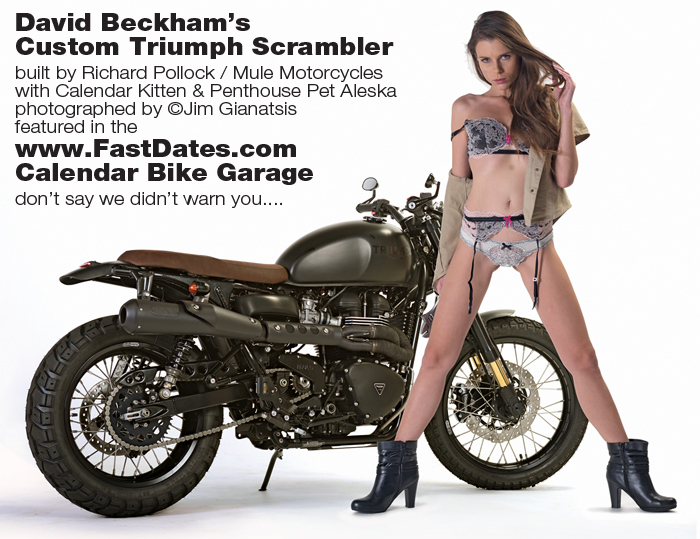 Now in the FastDates.com Calendar Bike Garage!
David Beckham's Amazon Triumph Scrambler build by legenday Calendar Bike Builder Rickard Pollock / Mule Motorcycles, photographed with Calendar Kitten and Penthouse Pet Aleska in BIG full screen saver size photos.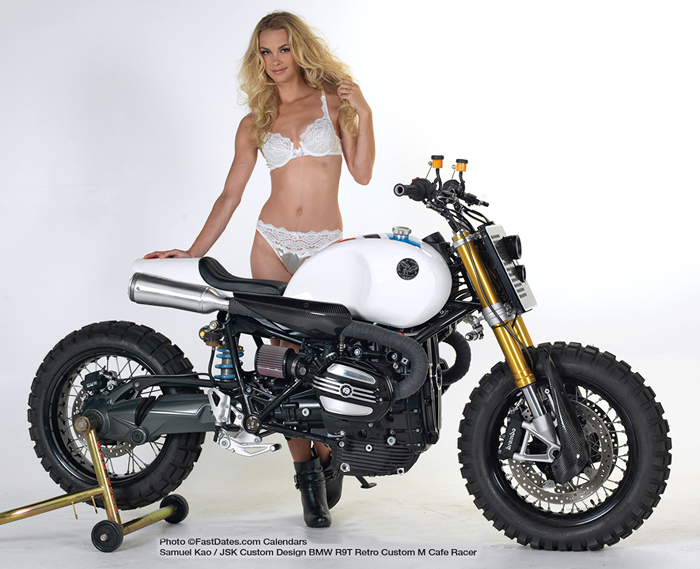 Now in the Calendar Bike Garage...
Samuel Kao's Calendar Bike Show class winning BMW R 90T Bar Hopper with beauitful FastDates.com SBK World Superbike Calendar Kitten Sara featured in the Calendar Bike Garage / Members Corner and in the new 2016 Iron & Lace Calendar
---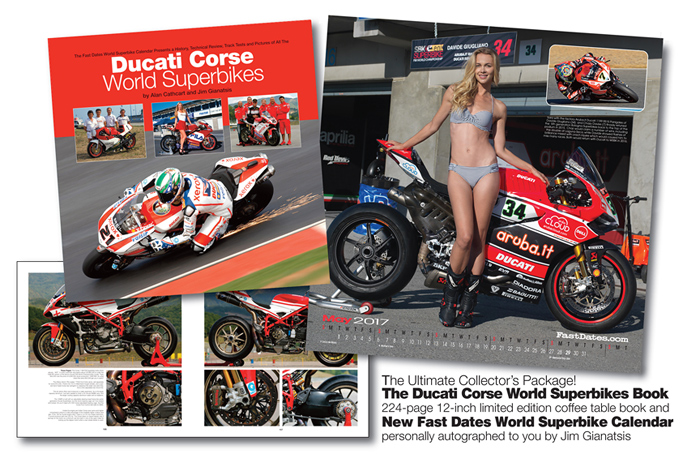 ---
Previous Week - More Pit Lane News
New Model Sportbikes • Editorial Features: Pit Board

Also Visit: Fast Dates Calendar News • Iron & Lace Calendar News • Calendar Girl News
Meet the Models • Paddock Garage
Get FastDates.com T-Shirts, Mugs & Photographs from Our Store

MEMBERS CORNER! Calendar Kittens, Paddock Garage, Iron & Lace Garage



Amazon Motorcycle Products & Apparel Store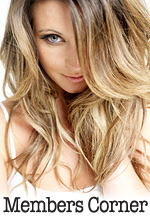 Hot Bikes, Sexy Kittens
Your Excusive Grid Pass
also includes....
---
FAST 2019
Calendars Yearbook
OnLine Digital Edition
in Members Corner
Order the New
2019 Calendars!
with the FastDates.com Calendar Kittens and Top Custom Bikes



Click Below for More
Motorccyle & PinUp Model Calendars!
---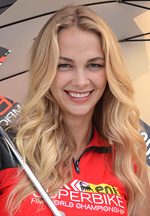 Sara Horvath
Meet the offical SBK
Fast Dates World Superbike Calendar Kittens!

Kaustin Rose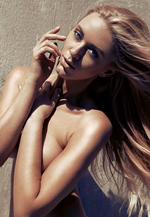 Petra Ruzickova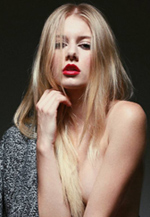 Alena Savostikova
---
An Unfair Advantage?
Álvaro Bautista and the new Ducati V4RS
In previous years the Ducati V-twin always enjoyed somewhat of an advantage over the 4-cylinder bikes with 200cc more displacement and a broader power band to accelerate better out of the turns without destroying the rear tire. Plus Ducati always had great riders.

But remember with the outgoing Generation 5  V2 Panigale 1199 and the bike's first year 2014 in World Superbike, Ducati choose to concentrated all their budget on MotoGP with Rossi and turned the SBK team over to Althea that  year with an undeveloped race bike and no factory race parts available (cams, pistons, etc). And everyone was up against the new 1000cc V4 Aprilia which won the Championship that year in the hands of Sylvain Guintoli, foreshadowing the advantage of a V4 engine.
 
The Italian Flammini brothers still ran the Championship that year an even invited Althea to upgrade the new 1199 Panigale with non homologated parts to try and keep up with Aprilias and Kawasakis, but there just were not any performance parts available from Ducati. And it would be another year after Ducati brought their SBK race team back in-house before they had the performance parts to compete against then then dominate factory Kawasaki and Jonathan Rae and Tom Sykes.  The Paniagle V-twin's final 2018 season showed the Panigale V2 and Marco Melandri Chaz Davies had the ability to run with the Kawasaki ZX10R, but Chaz just couldn't match Rea's robotic consistency.

The new 2018 retail price cap for of USD $40,000 for the street version of a homologation Superbike, sounds like a good idea, but the allowable modification rules in SBK with complete changes in suspension, brakes, swingarm, modified gas tanks, bodywork, internal engine parts, electronics, means a competitive Superbike still costs close to USD $100,000 like the factory Ducati V4RS. If the price cap is to be realistic, WSBK class needs adopt the more production based Supersport rule book.

Homologation production numbers for Supersport spec Superbikes are fine at 500 examples, if only because all motorcycle manufacturers have seen their superbike sales drop significantly since the 2008 recession, and many manufacturers would struggle to meet any higher number.

Ducati has the potential to enjoy WSBK domination with their new V4RS because their engine is based on their MotoGP bike which is the most powerful motor in the GP paddock and has the potential to reach 18,000rpm and 280hp quite easily with its production desmodromic valve system. Where as the other Manufacturers are limited to about 16,000rpm and 240hp with our going to pneumatic valves like in their MotoGP bikes, not practical for a street based bike.

Now that all the manufacturers in WSK are running the save 1000cc displacement with 4-cylinder engines, the best way to balance the power between different manufacturers bikes is with varying RPM limits based on race finishes. However, this equalization formula will remain flawed as long as both WSBK and MotoGP do not factor and equalize the rider's body weight with their bike's weight. Just as Formula 1 factors their drivers and cars together, where the weight difference is far less significant with a 4-times heavier car.

In WSBK where we have a winning rider like Alvara Bautista probably weighing 30-40 pounds less than Chaz Davies on the same Ducati V4RS bike who can't get it to work, and a taller rider like Leon Camier on the Honda, both of whom have a hard time qualifying into top 10, the rider's weight is more a factor than anything else. Until the FIM imposes weight balances for the riders and their bikes, any type of performance balance between the different brands of bikes with varying RPM limits is an unfair factor.
- Jim Gianatsis, Editor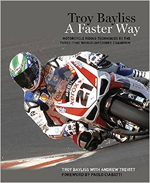 New! Troy Bayliss
A Faster Way
Track Riding Book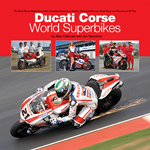 Retail $39.95 ea.
Click to Order from Amazon.com

Ducati Corse
World Superbikes
by Alan Cathcart
& Jim Gianatsis


The Official SBK
World Superbikes
1987-2012
25 Year History Book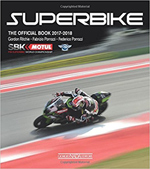 The Official SBK
2017-2018 Yearbook
These SBK Yearbooks are the Best Books Ever about World Superbike. They feature wesome color photography of the riders, bike and racing action. The feature a deailed revue of the past season in pictures and stactics, awith a detailed look at the bikes and riders.

Plus a technical look data all the bikes, a preview of the upcoming season's Championship!
We buy this every year ourselves and highly recommend it!


The Official SBK
2016-2017 Yearbook


The Official SBK
2015-2016 Yearbook
SBK World Superbike Video Game
---
Indonesia to host WorldSBK in 2021
Lombok prepares to welcome the MOTUL FIM Superbike World Championship and MotoGP™
Feb 21st, 2019 - ITDC, Indonesia's largest integrated tourism developer and operator, and Dorna Sports SL are delighted to announce that the MOTUL FIM Superbike World Championship and the FIM MotoGP™ World Championship will be racing in Indonesia in 2021.

The signing of the agreement was conducted by Mr Carmelo Ezpeleta, CEO of DORNA and Mr Abdulbar M. Mansoer, CEO of ITDC at DORNA's headquarter in Madrid, Spain on the 28th January 2019, in front of Senior Management team of both parties and witnessed by Indonesian's Ambassador Extraordinary and Plenipotentiary for Spain, Drs. Hermono M.A.

The agreement confirms that Indonesia will welcome the MOTUL FIM Superbike World Championship and MotoGP™ in 2021 to the island of Lombok, more specifically within the Mandalika, which is a large-scale integrated Tourism Estate.

Delighted to welcome the most famous production-based motorcycle series and MotoGP™ in Indonesia, CEO of ITDC, Mr. Abdulbar M. Mansoer said: "We are very excited to have partnered up with DORNA and are delighted to be able to bring world-class motorsport events to Indonesia and the Mandalika in Lombok together."

Dorna Sports SL CEO, Carmelo Ezpeleta commented: "What a unique project this will be, having an urban, world class circuit in a country where MotoGP™ has such a huge following. Indonesia is a key market for us with a considerable percentage of motorsport fans living here and the MotoGP™ atmosphere will be even stronger once the circuit is complete. Also, by including Lombok to the WorldSBK calendar makes this offer more attractive for local fans having two World Class events in the area during the year."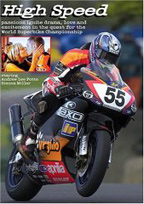 High Speed - the Movie
The best motorcycle racing movie ever made! Filmed on location at the World Superbike races , this an exciting romantic drama staring beautiful British actress Sienna Miller.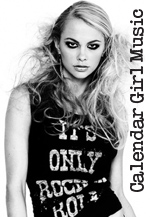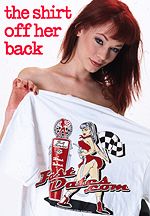 Order the Official
FastDates.com &
LA Calendar Bike Show
T-Shirts!