Calendar of the World Superbike Championship
Home of the Official SBK Fast Dates Calendar Kittens

August 2017 Page 2

Brno MotoGP • Laguna Seca USA World Superbike
SBK Donra Ends 23 year Fast Dates Calendar Partnership
Ducati 1299R Final Edition • MV Agusta Brutale 800 America
Marquez Returns to Rule Sachenring MotoGP
Misano World Superbike to Sykes, Melandri
World Premier - New 2018 FastDates.com Calendars
2017 LA Calendar Bike Show Events
Edelweiss Paris to Omaha Tour with
SBK Fast Dates Calendar Kitten Kaustin

Previous Week - More Pit Lane News
New Model Sportbikes • Editorial Features: Pit Board

• Nicky Hayden Dies in Bicycle Accident
• 2017 SBK Superbike Season Preview & Phillip Island Race
• Marc Marquez - The Story of a World Champion
• 2016-17 IMS International Motorcycle Show
• Ownership Change for Laguna Seca?
• 2016 Intermot International Show New 2017 Bikes
• 2016 AMA MotoAmerica Season Final- Beaubier Crowned
• Edelweiss Bike Trip Paris to Omaha Beach with Kaustin
• Fast Dates Calednar Shoot Laguna Seca 2016
• 2016 LA Calendar Motorcycle Show Coverage
• 2016 Laguna Seca USA World Superbike Coverage
• 2016 Missano SBK World Superbike
• 2016 SBK World Superbike Season Opener Phillip Island
• SBK Superbike 2016 Media Guide - The Bikes, The Riders
• Jonathan Rae - 2016-17 SBK World Superbike Champion
• New 2016 Kawasaki ZX10 - New Bike for the SBK Champ
• New 2016 Triumph Bonnevilles - More Watercooled Power
• Meet 2016 2015 SBK World Superbike Champ Jonthan Rea
• Fast Dates SBK Calendar Kittens at Laguna Seca 2015
• Ducati 1199R15 FastDates Review, Seup and Test
• Honda RC213V Moto GP Streetbike Replica goes on sale

NEW! FAST 2018, 2017, 2016, 2015, 2014 ...
Digital Calendar Magazine Yearbooks
the Bikes, the Builders, the Riders, the Kittens,
the Calendar Bike Show, the World Superbike races
all the Calendar Pictures, and Special Features...
We take you around the World for the making of the
2015 FastDates.com Calendars
Now in Members Corner


• Corsa Motoclassica 2015 Willow Springs Racway
• Fast Dates Edelweiss Tour of the Pyreness Spain & France!
• Fast Dates Shoot with Jitka & Petra 2014 Laguna Seca SBK
• FastDates Shoot 2013 Laguna Seca WSBK
• Meet the SBK World Superbike Girls! - Photo Pictorial
• FastDates.com Calendar Video Shoot - Kelsey and Jessica
• World Superbike 25 Years -Maurizio and Paolo Flammini
• Troy Bayliss Race Academy School Misano & Paris!
• Ducati Corse World Superbike Book Cathcart & Gianatsis
• NCR / Poggopolini The Exotic Ducati Custom Bike Shop
• DRE Troy Bayliss Racing Academy - Exclusive at 180mph!
• John Britten Motorcycling's Most Creative Innovator
• High Speed World Superbike Movie with Sienna Miller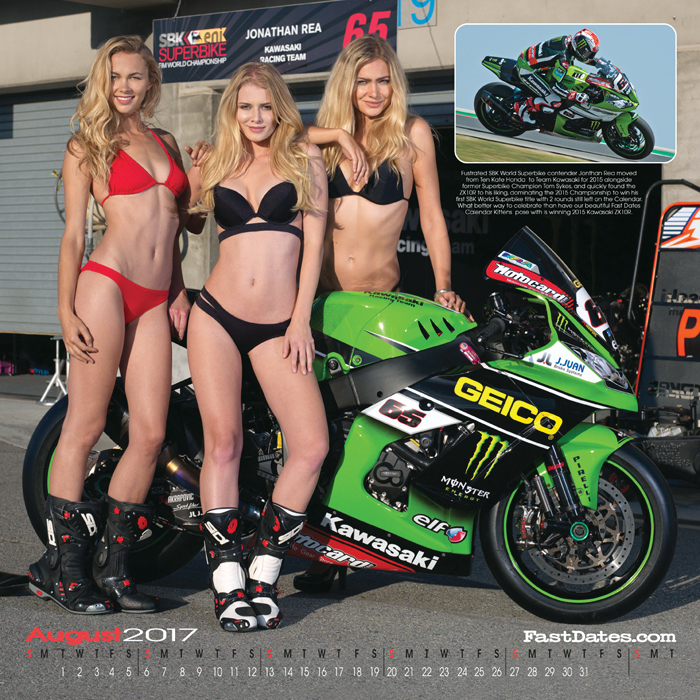 This Month in the Fast Dates World Superbike Calendar ....
SBK Fast Dates World Superbike Calendar Kittens Sara Horvath, Alena Savostikova and Alena Pyshnaya with
2015 SBK World Superbike Champion Jonyhan Rea's Kawasaki ZX10R at Laguna Seca World Superbike.
Rea would repeat his titlwe again in 2016 m abd kooks sett o reat it again for the 3rd time this year.
Order the Fast Dates Calendars HERE.

See More of the Bikes and Beautiful Calendar Kittens in -
Calendar Bike Garage and Members Corner and Meet the Models
---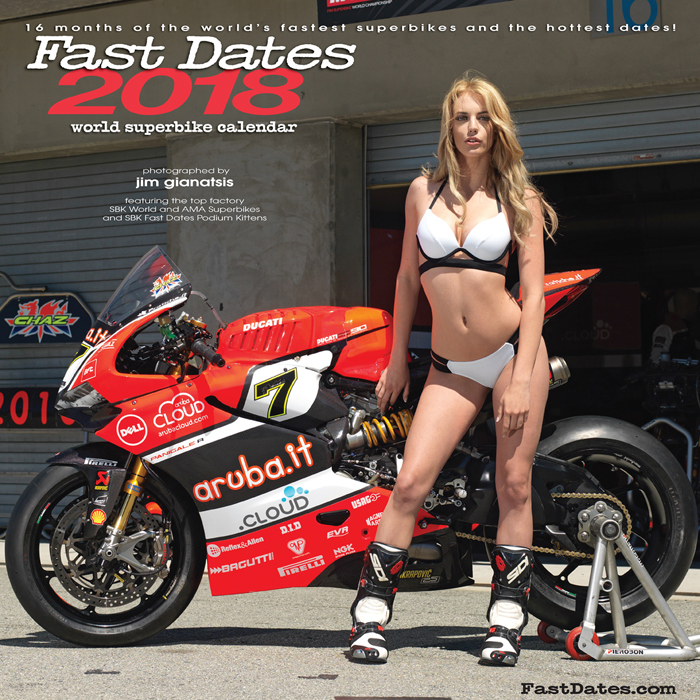 SBK Podium Kitten Kaustin Rose with Chaz Davies' factory Ducati 1199RS16 World Superbike
World Premier of the
New 2018 Fast Dates World Superbike Calendar!
The 2018 Fast Dates Calendar features the top factory race bikes and beautiful podium girls of the SBK World Superbike Championship photographed on location at the Mazda Raceway Laguna Seca USA World Superbike round by Jim Gianatsis. Featured on the cover and inside is World Superbike Champion Jonthan Rea's Kawasaki ZX10R, Chaz Davies's Ducati 1199RS, Jordi Tores' Althea BMW S1000RR, Leon Camier's MV Agusta F4, Niccolo Canepa's Cresent Yamaha R1, Nicky Hayden's Ten Kate Pata Honda CBR1000, Karel Abraham's Milwaukee BMW S1000RR and AMA Champion Cameron Beaubier's Yamaha R1. Special customs including collector Thomas Stephen's exotic Ducati NCR Hailwood Replica, Mick Wollet's MV Agusta F3 Hailwood Replica, and LA Calendar Motorcycle Show winners Nick O'Kanes's Honda CBX1100, Michael LaFountains's Kawsaki W1, and photographer Jim Gianatsis' personal Ducati 1199R15.    CLICK TO ORDER!

The beautiful Fast Dates Calendar Kittens featured with the factory race bikes are the official umbrella girls of SBK World Superbike: Kaustin Rose, Alissa Bourne and Sara Horvath, together with Jillian Janson all in skimpy swimwear!
Fast Dates Calendar Celebrates 22 years of SBK World Superbike in America
with 2018 Fast Dates Calendar SBK Umbrella Kittens Kaustin & Alissa at 
Laguna Seca World Superbike and the LA Calendar Motorcycle Show 
By Jim Gianatsis   Photos by Jim Gianatsis • Clink on any Photo to Enlarge It

California, USA, July 17-20th 2016 - For the 22nd year since SBK World Superbike first came to America at Laguna Seca Raceway in 1995, the FastDates.com Calendars and myself, producer / photographer Jim Gianatsis were excited to continue 
our ongoing association with SBK World Superbike and the UmbrellaGirlsUSA.com to bring 2 more beautiful FastDates.com Calendar Kittens; Kaustin Lanae and Alissa Bourne to shoot with me at the 2016 Mazda Raceway Laguna Seca United States SBK World Superbike and AMA National race weekend July 8-10th. There they served as the official SBK Podium Girls and helped me shoot the next Fast Dates World & AMA Superbike Calendar. Then, two weekends later the Kittens would work the
26th annual LA Calendar Motorcycle Show and Calendar shoot in Los Angeles on July 23-24th.     CONTINUED HERE
FAST 2018, 2017, 2016, 2015, 2014 Digital Calendar Magazines


Go Behind the Scenes for the Making of the FastDates.com Calendars!


Go behind the scenes for the shooting of the 2018 FastDates.comMotorcycle PinUp Calendars with photographer Jim Gianatsis and the Calendar Kittens. Travel to Laguna Seca World Superbike with the official SBK Umbrella Girls, the LA Calendar Motorcycle Show with the Top Custom Bike Builders, and take an Edelweiss Bike Tour across France from the Palace of Versailles to the World War II beaches at Normandy. Plus Editorial features on the Calendar Bikes and Kittens , and see every page in the new 2018 Fast Dates Superbikes, Iron & Lace Custom Bikes and Garage Girls Calendar.
Now in FastDates.com Members Corner
Each year's FastDates.com Calendar Digital Yearbook features 120- 138 pages of exciting hi-resolution digital photography that takes you with us behind the scenes to our photo shoots at SBK World and AMA Superbike, the LA Calendar Motorcyle Show, and in our photo studio. You'll meet the beautiful Calendar Kitttens in sexy biography pictorials, the top Factory Racers and Custom Bike Builders,and see detailed photo features on the top calendar and race bikes. Take a track day with World Superbike Champion Troy Bayliss at Misano, take an Edelsweiss Ducati World Superbike tour of the Ducati Factory & Museum and across Italy, ride a Vespa scooter around Paris and party at the Crazy Horse and the Moulon Rouge. Hang with beautiful teen rock star Taylor Momsen of the Pretty Reckless. Did we forget anything?

Oh yes, and you'll see every page in the new Fast Dates, Garage Girls, Iron & Lace Calendars!
---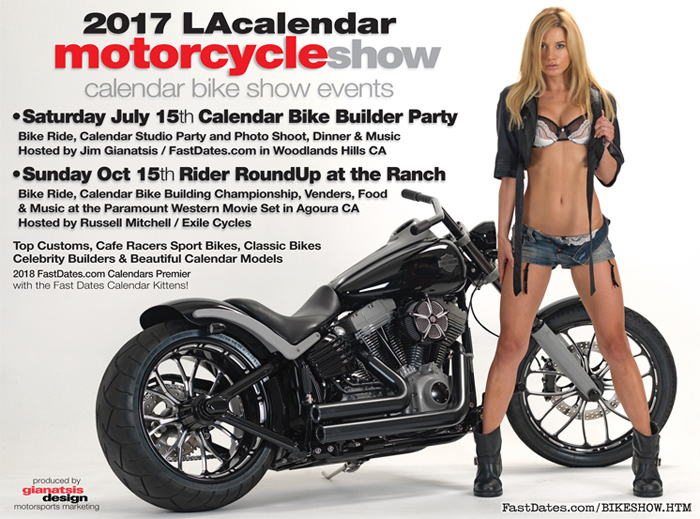 The 2017 Los Angeles Calendar Motorcycle Show
& Calendar Bike Building Championship - Featuring 2 Events This Year!

March 1st, 2017 -The 2017 LA Calendar Motorcycle Show continues its now 27-year tradition as the premier outdoor streetbike event in America at two exciting dates and venues this year. Events will feature top Celebrity Custom Bikes & Builders, selected Vendors and Exhibitors, Live Music performances. And the world premier of next year's new 2018 FastDates.com Motorcycle PinUp Calendars featuring the world's top Sport and Custom Motorcycles with the beautiful Calendar Kittens in attendance at the Show. Select Builders and their Bikes will be invited to be photographed by producer Jim Gianatsis for the next
FastDates.com Calendars.
• Saturday July 15th 2017 Calendar Bike Builder's Party
features an optional morning ride to the legenday Rock Store on Mulholland Highway with photographer Jim Gianatsis, then join us at Jim's home / studio for a private Calendar Bike Shoot with Invited Calendar Bike Builders and Calendar Kittens, followed by a Dinner Party with Live Music. It at the at the FastDates.com Calendar Photo Studio in Woodland Hills, CA. Order Calendar Bike Builder Party Tickets Here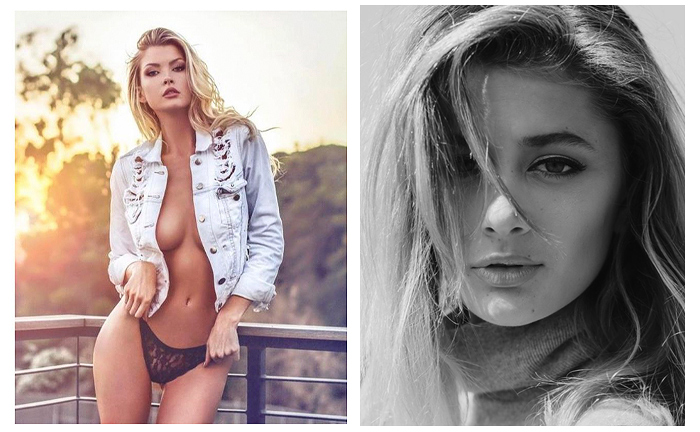 We are excited to announce some of the top custom bike builders and beautiful models joining us for the 2017 Calendar Bike Builder Party on Saturday July 2017. Top builders will include Russell Mitchell / Exile Cycles, Samuel Kao / JSK Design, Adam Bean / Custom Airbrushing, Ron Simms / Simms Customs, Tom Stevens - Exotic Sportbike Collector. Shooting with us will be top Elite supermodels Erin and Lily. And we will be announcing our live music entertaimny shortly. Tickets for this exclusive event are limited and can be purchased here - Order Calendar Bike Builder Party Tickets Here

Got an exciting Calendar Worthy Custom Bike?
Email Us a picture with details and you could earn a Complimentary Invitation to the Calendar Party.
• Sunday October 15th 2017 Rider Roundup at Paramont Ranch in Agoura, CA.
Our Calendar Bike Building Championship joins Russell Mitchell / Exile Cycles at the Paramount Western Movie Ranch in Agoura, CA, down the road from the Rock Store, for an exciting day of Custom Motorcyles, Activities, Venders,
Manufacturers and Live Music. It's a benefit to fight Leukemia.
Walk-Up Spectator Event Admission is $10. Register Your Custom Bike for the Calendar Bile Building Championship Here.

Plus there's an optional Morning Bike Ride on Mulholland Highway
and an after the event Evening House Dinner Party with Russell Mitchell of Exile Cycles.
Look for more information and limited entry tickets on the ExileCycles.com website.
---
The cover of the 1997 Fast Dates Calenar was endorsed by SBK World Superbike and was photographed by Jim Gianatsis at the first Laguna Seca round of the SBK World round held at Laguna SecaRaceway in 1995. Our four Calendar Kittens also served as the offical SBK podium girlsthat race weekend. Here they are shown on the cover of the Calendar with Calr Fogary's 2004 / 2005 World Championhip winning Ducati 954 / 998.
Shocker! New SBK Dorna Media Officer Ends
23 Year Partnership with Fast Dates Calendar
We need your help to keep Calendar Photo Access to World Superbike  

Dear World Superbike Friends,
California, USA, July 17-20th 2016 - It makes me very sad to tell you that for the first time in 23 years (and 37 years attending and working the annual AMA Superbike Races at Laguna Seca), I am not being allowed to attend and join you at the Laguna Seca USA World Superbike round this July 6-8th 2017 weekend to photograph the Fast Dates World Superbike Calendar, to cover the race weekend for FastDates.com Pit Lane News, nor to provide, at what has been always at considerable cost to me, the beautiful FastDates.com Calendar Models to serve as the official SBK Podium and Grid Girls, or to serve as Umbrella Girls for some of the Factory Race Teams.
The SBK Dorna Media Department has "DENIED" my Media Credential Request for the first time ever and they will not provide me any reply or explanation.
However, I have heard through others that new SBK Dorna Media Officer Benjamin Cobb has rationalized the FAST DATES Calendar is not a current Media Media News Source. While it is and does remains the only historical reference of all the factory race teams, riders and their sponsor competing in the SBK World Superbike Championship from year to year beginning back in 1991 with Doug Pollen's Fast by Ferracci 1991 World Championship winning Ducati 888. And for WSB Race Fans and Collectors the Fast Dates Calendar is the only regularly published news source which has documented the top race teams and riders for 27 years since the Championship began. 
While the very production schedule of a season Calendar, even the official SBK Yearbook for that matter, which is photographed at last year's races, means it can not have the current season's race bikes or sponsors when it is released on July 1st for the coming season.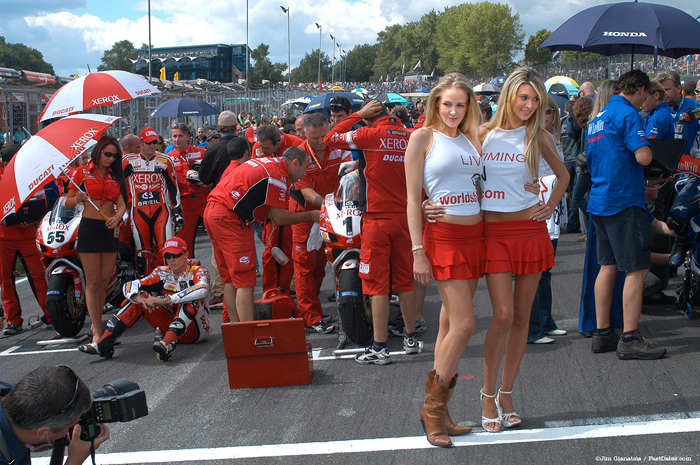 FastDates.com Calendar Kittens Monica and Gemma at Brands Hatch SBK World Superbike 2005 with a crowd of 105,000 race fans where they served as the offical SBK girls on the Statrting Grip and Race Podium. TheCalendar Shoot shoot is featured in the 2007 Fast Dates World Superbike Calender.
Not withstanding that the FastDates.com Pit Lane News website has covered every round of the SBK and MotoGP World Championship since the year 2000, making it a regular published current news source as well. And also worthy of SBK media access on its own merit.
Mr. Cobb also seems feel my inclusion of Nicky Hayden and his Ten Kate Honda CBR1000 bike in the new 2018 Calendar is not appropriate, dispite the fact the 2018 Calendar had already gone to print when Nicky had his unfortunate accident. Having Nicky and his bike in the new 2018 Calendar is a tribute to Nicky and what he gave back to our sport. To leave Nicky out of the 2018 Calendar would be dis service to our sport and everyone who knew Nicky, and shameful for the Media Department to think as much. The 2017 Mazda Raceway Laguna Seca Race Program pays tribute to its own American Nicky Hayden, so why shouldn't the now released 2018 Fast Dates World Superbike Calendar do the same?
Mr. Cobb's 3rd justification, I heard, in denying me SBK media access is that I cc: / copy too many people in my Email correspondence leading up to the race to secure Credentials for the Models and Myself. In past year's my SBK Credentials were provided through the SBK Marketing Department as part of a trade sponsorship where under Flammini management Fast Dates was the official Calendar of the SBK World Superbike Championship. I was required to co-ordinate in advance the shooting of the Calendar with the Race Track Manager and Media Department, the SBK Race Teams and their Press Officers, and the SBK Marketing and Credential Departments who approve of, and provide the Credentials for my Models and who would be working for the Marketing Department on the race days. Mr Cobb feels this is all his domain now, and I should not have contact anyone else but him. But if i don't, the Calendar could not be photographed and the Models would not have access to the track or be working the Podium and Grid for SBK.
Mr. Cobb has seemingly made this all a Catch 22, where I am damned if i do, and damned if i don't, in his rational to remove me and my passion to help, support, provide regular and historical medias coverage and promote the SBK World Superbike Championship after having done so 27 years, essentially the entire history of the SBK Championship,
In closing I would like to thank you all for your support with working with me over the many years, allowing me to photograph your team bikes and support your sponsors, and in providing complimentary Umbrella Girls for some of your team on the grid. I love World Superbike and the time you have allowed me to share the sport with you...
Thank you for your friendship, it was great getting to know and work with you at the races!
P.S. If you have the time, I hope you might talk or write to SBK World Superbike / Dorna Director Daniel Carrera, and ask if he might intervene in the SBK Media and Marketing Departments to help me return to World Superbike in the coming years to document your race bikes in the Fast Dates World Superbike Calendar. His Email contact is: WorldSBK@Dorna.com
Thanks in advance for your help! Best regards,
Jim Gianatsis, Producer & Photographer
Gianatsis Design Associates
FastDates.com Calendars, Books, Website
Los Angeles, CA 91364 USA

GodSpeed Nicky...
Monday, 22 May 2017 Italy -Following a cycling incident close to Rimini on Wednesday 17th May, it is with great sadness that we report the passing of 35-year od Nicky Hayden (Red Bull Honda World Superbike Team, former AMA National Superbike and MotoGP World Champion passes away followinghis training accident.

Nicky and his Ten Kate Honda are featured in the new 2018 FAST DATES World Superbike Calendar available here - http://www.FastDates.com/ FastDatesNews.HTM
---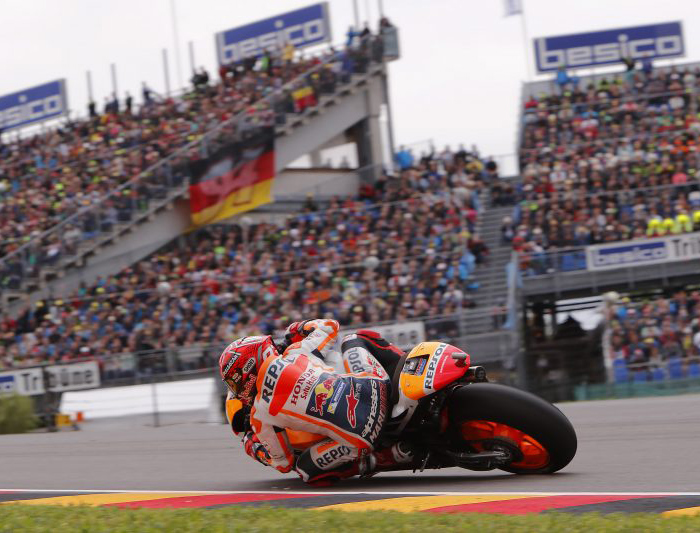 Marquez continues to extend his MotoGP Championship points lead.
2017 MotoGP World Championship, Monster Energy Grand prix Ceske Republiky, Round 10 of 16

Brno, Czech Republic, Sunday, 06 August 2017 - Marc Marquez (Repsol Honda Team) threw down the gauntlet to his Championship rivals in the Czech GP, with the race declared wet but the track quickly drying at the start – conditions made for a tactical masterstroke for those willing to gamble. And that's exactly what the number 93 pulled off. A second consecutive victory saw him grow his Championship lead, with teammate Dani Pedrosa (Repsol Honda Team) closing in on those above him in the standings with an impressive ride into second – taking his 150th podium. Maverick Viñales (Movistar Yamaha MotoGP) managed to stage an impressive charge back up through the field to complete the rostrum, limiting the damage caused by pitting later and keeping himself second in the standings.

With the field all on wets, Marquez got away in the lead at lights out, but a storming start for Jorge Lorenzo (Ducati Team) from fifth saw him then moving through for the lead on Lap 1. Andrea Dovizioso (Ducati Team) slotted into P3, with Valentino Rossi (Movistar Yamaha MotoGP) just besting Pedrosa to take fourth.

Lorenzo began to pull away with a good gap as Rossi swooped through on both Dovizioso and Marquez to take second, and a dry line was already appearing. The Marquez was dropping through the field and was the first to dive into the pits and make the switch to slicks – at first struggling on the slick softer tyre and taking the gamble early, but it quikly turned to his advantage as his oon began turning quiker lap times than everyone else stilll on rain tires.

Rossi was hunting down Lorenzo as the track was drying and drying, before the 'Spartan' headed in – as did many of the front group. Meanwhile, Marquez was on a charge setting red sector after red sector back out on slicks, and it appeared he'd played his hand to perfection.

As the deck shuffled, he was soon taking the lead – and proving his decision to pit a tactical masterstroke as the dust settled and the gap back to P2 was around 20 seconds.

Lorenzo lost his race lead with a slow pit stop when he pulled in to change from his wet tire bike to his sprae big with race slicks.
The Brno race weekend saw Lorenzo riding with a new fairing design on the Ducati GP17 which featured huge side covered ducts to cover the FIM outlawed exposed dive planeswinglets from last year.

Meanwhile, Lorenzo was delayed in the pits as the riders around him - including Viñales - streamed out, with Rossi and Dovizioso steadfastly remaining out longer until both diving in together.

Viñales got the hammer down from the mid-pack as everyone shuffled back out on track, slowly starting to reel in those ahead of him. Picking them off one-by-one, the rider from Roses finally battled past Cal Crutchlow (LCR Honda), Danilo Petrucci (Octo Pramac Racing) and Aleix Espargaro (Aprilia Racing Team Gresini) to make it into some clear air, some six seconds off Pedrosa in second and the podium seeming decided. Pedrosa, meanwhile, ate a good number of seconds off Marquez' lead, more than secure in P2.

Slightly further back, Dovizioso had a simple mission: after both pitting late, the Italian needed to stay as close to compatriot Rossi as possible. Close on points in the Championship, 'DesmoDovi' managed some good damage limitation in managing to stay close enough, but Rossi kept the upper hand.

With Cal Crutchlow the last man in between the 'Doctor' and his teammate Viñales as they honed in on the top four, Rossi got his head down and pushed on – eventually catching the Brit and able to get past him on the final lap. Dovizioso followed the number 35 home and took P6, close but not quite able to shadow his compatriot over the line. Petrucci took a solid result in seventh after losing grip in the latter stages, ahead of Aleix Espargaro after a penalty for an unsafe release in pit lane saw the Spaniard move back three places.

There was a rockstar performance in P9, with Pol Espargaro (Red Bull KTM Factory Racing) crossing the line only two tenths off his older brother, taking a stunning result in a tough race and bringing some good points home for the Austrian factory.
Jonas Folger (Monster Yamaha Tech 3) completed the top ten, with the German rookie slicing back through the field and escaping the clutches of fellow rookie Alex Rins. Folger had been well outside the points, and Rins' result was the culmination of a promising weekend for the Spaniard as he comes back from injury - the second rookie home and ahead of Zarco, who was twelfth. 

Karel Abraham (Pull&Bear Aspar Team) was running much further up for the initial stages until the pack shuffled around him, but the Czech rider nevertheless took solid points at home in P13. Jack Miller (EG 0,0 Marc VDS) was fourteenth after a more difficult weekend.

Jorge Lorenzo, after leading early on, found his delay in the pit lane costly. The five-time World Champion put in a good comeback, however, moving through from outside the top twenty to complete the points in fifteenth – bridging some big gaps along the way.

The next stop on the calendar will be heartening for Lorenzo and the Ducati team, as MotoGP™ heads to Austria – a track that suits the 'Desmosedici' like no other. And despite Marquez' domination at Brno, everything remains very much an open book – with Viñales, Rossi, Dovizioso and Pedrosa still in hot pursuit ahead of next weekend's visit to the Red Bull Ring.

MotoGP Race Results - Complete Results & Standings Here
1 - Marc Márquez (SPA - Honda) 44'15.974
2 - Dani Pedrosa (SPA - Honda) +12.438
3 - Maverick Viñales (SPA - Yamaha) + 18.135
Vinales gave Yamaha a 3rd at Brno.
Ducati Pioneers New Enclosed Side Pod Wings
Since Jorge Lorenzo (98 above) isn't in contention for the MotoGP title this year, Ducati relegated him to test rider at the Brno race riding with a new fairing design on the Ducati GP17 which featured huge enclosed side pods to cover the FIM outlawed exposed dive planes aka winglets which Ducati pioneered last year. The new system worked really well to improve traction on the damp Brno track, giving Jorge the race lead from the start until he pitted to change tires. We hope the FIM will allow this new style enclosed dive plane duscts to remain legal, to give the MotoGP bikes a unique look like Formula One cars. Click on the pictures to go BIG.
We alredy discussed last year when Ducati first introduced exposed wings / dive planes on their MotoGP bikes, the increased downforce with no weight penality provided by winglets works great on race cars where the aerodynamic downforce is perpendicular to / cented over the contact patches of the tires. But on a racing motorcyle, once you lean past 45-degrees, the aerodynamic downforce begins to push the bike sideways in a corner and loose traction. Only a computer analysis of each race track and the time spent at each lean angle, can determime how much advantage the bike enjoys under braking / turn-in / acceleration out of a corner versus what it actually looses in cornering traction during high lean angles. But on a wet race track like Brno this past weeked, when probably no one was leaning past 45-degrees, the winglet tunnels on Lorenzo's Ducati definetly gave him an advantage of better wet grip over the other riders without winglets.
Andrea Dovizioso (04 below) and the other Ducati support riders ran the conventional fairs which hides a smaller dive planes / ducts inside the lower section of the more conventional style fairing.
---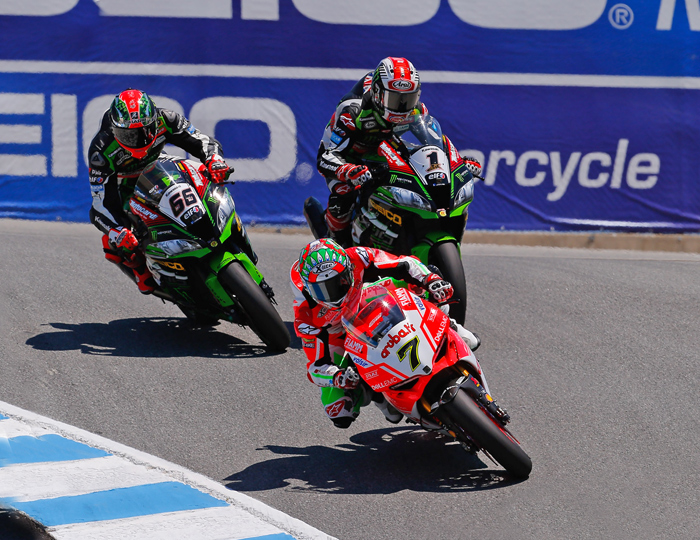 Chaz Davies leads the Kawasaki's in Race One.
2017 SBK Motul World Superbike Championship, Mazda Raceway Laguna Seca, USA, Round 8 of 13

Davies and Rea Continue to dominate at Laguna Seca WSBK
Mazda Raceway Laguna Seca, USA July 7-9th 2017 - QUALIFYING: Chaz Davies (Aruba.it Racing - Ducati) made a statement of intent with the fastest time on day one of the GEICO US Round, returning to action after his Misano injuries with a 1'23.425 time in FP1 to put him ahead of his rivals. Jonathan Rea (Kawasaki Racing Team) was second quickest thanks to a 1'23.436 lap in FP2, with Marco Melandri (Aruba.it Racing - Ducati) third on the combined timesheets - with his best time (1'23.778) coming in the afternoon session.
 
It was a strong showing from Davies on his return to action, after thumb and back injuries sustained at Misano, which had kept him out of Race 2 at the last round.
 
Milwaukee Aprilia's Eugene Laverty showed good pace to lap fourth best, his fastest time also coming from FP1, like that of Davies.
 
In fifth place was Tom Sykes (Kawasaki Racing Team), just ahead of Xavi Fores (BARNI Racing Team). Rounding out the top ten and therefore going straight into Tissot Superpole 2 at Mazda Raceway Laguna Seca were Leon Camier (MV Agusta Reparto Corse), Alex Lowes (Pata Yamaha Official WorldSBK Team), Jordi Torres (Althea BMW Racing Team) and Alex De Angelis (Pedercini Racing SC-Project).
 
The red flag came out early in the FP2 session after a crash for Stefan Bradl (Red Bull Honda World Superbike Team) at the top of the Corkscrew, whilst there were also crashes for Laverty, Lowes, Torres and Raffaele de Rosa (Althea BMW Racing Team) in the afternoon run.
 
Earlier in the day Davies' rapid FP1 time saw him lead that session by a significant +0.673s margin ahead of second best rider Laverty, with Melandri in third place.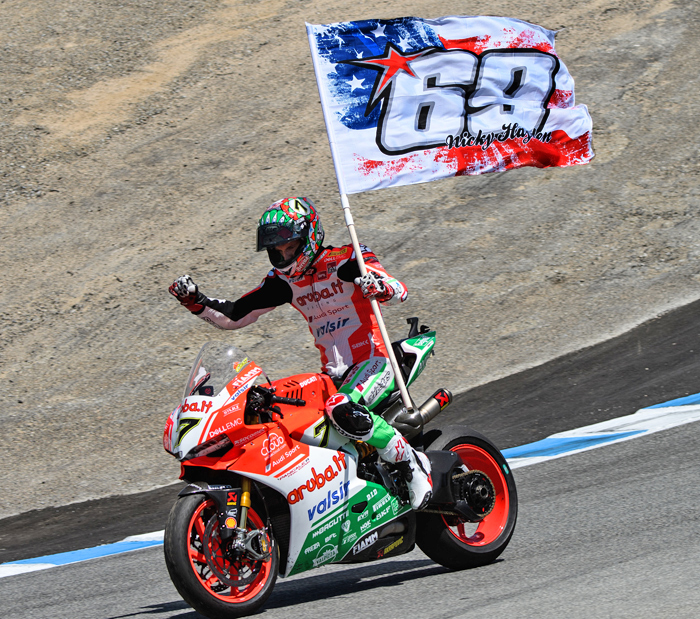 Chaz Davis stopped on his race win cool down lap to pick up and carry a Nicky Hayden tribute flag.

Davies secures tense Race One Victory
RACE ONE Saturday, 09 July 2017 - At the GEICO US Round on Saturday afternoon in sunny conditions at Mazda Raceway Laguna Seca Chaz Davies (Aruba.it Racing - Ducati) recorded a superb win as he returned from his Misano injuries in style, whilst Jonathan Rea (Kawasaki Racing Team) and Tom Sykes (Kawasaki Racing Team) were also on the podium.
 
The leading three could not be caught by the rest of the field as they charged away at the head of the race over the opening laps, with Davies and Rea pulling away from pole man Sykes in the final third of the race. With Rea right on his tail Davies held his nerve over the last few laps to notch a superb Race 1 win as he put his back and thumb injuries from Round 7 firmly behind him.
 
Davies celebrated the win by holding up a number 69 flag in tribute to the late Nicky Hayden, following the tragic recent passing of the Kentucky Kid.
 
The Ducati rider's final winning margin over Rea was 1.2s, with Sykes a further +4.596s behind his Northern Irish colleague in third place.
 
After 25 exciting laps of the Laguna Seca track Marco Melandri (Aruba.it Racing - Ducati) crossed the line in fourth, with Xavi Fores (BARNI Racing Team) close behind him in fifth.
 
Leon Camier (MV Agusta Reparto Corse), Jordi Torres (Althea BMW Racing Team), Michael van der Mark (Pata Yamaha Official WorldSBK Team), Leandro Mercado (IODARacing) and Lorenzo Savadori (Milwaukee Aprilia) completed the top ten.
 
A special mention must go to Jake Gagne who got a chance to ride for the Red Bull Honda World Superbike Team, the American scoring a point to give the home fans something to cheer as they also fondly paid their own tributes to former Honda man Hayden.
 
It was not a great day for Alex Lowes (Pata Yamaha Official WorldSBK Team) or Eugene Laverty (Milwaukee Aprilia) as they both crashed out, but they will each get a chance to make amends on Sunday.

Chaz Davies leads the Kawasaki's at the top of the Corkscrew in Race One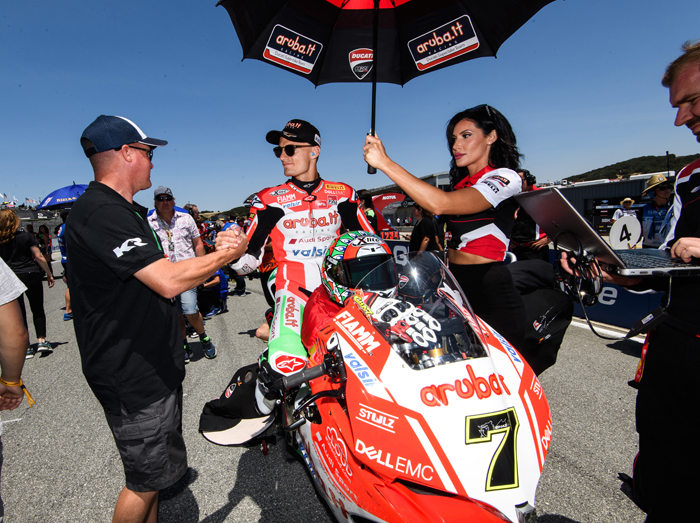 American MotoGP World Champion Kenny Robert Jr. stops by on the starting grid to wish Chaz Davies luck.

1st - Chaz Davies (Aruba.it Racing - Ducati)  -"This is one of my most important victories, its not eay turning up here after the recovery, To come and fight for the victory was a highlight, I wouldn't be here if i couldn't fight. It was a tough race, the surface was slippery and I could see it wasn't easy for the Kawasaki boys. It was also really important for me to dedicate this to Nicky Hayden."
2nd - Jonathan Rea (Kawasaki Racing Team)  - "It was a good race, we tried our best today and there's not too much need to work on, our bike worked well. The grip was good, I need to change the weight of the bike to help with the engine traction, there's some work to do tonight, but congratulations to Chaz. Happy with our job and I'm sure we can make some small improvements tomorrow."
3rd - Tom Sykes (Kawasaki Racing Team) - "We had a good start and a good first half of the race but I suffered with rear traction on entry. I'm disappointed with that, but we managed to salvage a podium. Tomorrow we will need to make a small improvement to work on a couple of areas. Disappointed to give away on some points, but thats racing. From half race distance onwards we didnt have what was needed to take the fight to the other guys."
Race 1 - Complete Results Here
1. Chaz Davies Ducati
2. Jonathan Rea Kawasaki +1.202
3. Tom Sykes Kawasaki +5.798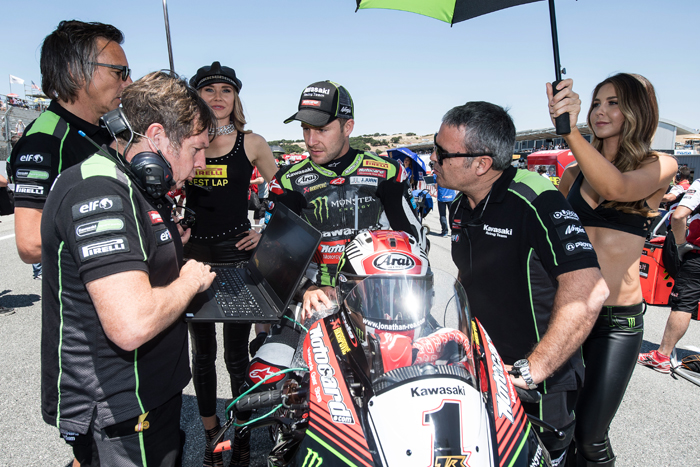 Commanding Race 2 win for Rea at Laguna 
RACE YWO Sunday July 10th - As the GEICO US Round drew to a close on Sunday afternoon at Mazda Raceway Laguna Seca it was World Champion Jonathan Rea (Kawasaki Racing Team) who took the victory, with Tom Sykes (Kawasaki Racing Team) and Chaz Davies (Aruba.it Racing - Ducati) also on the podium.
 
Rea came from eighth on the grid to take a dominant win over the rest of the field with the KRT man beating his nearest challenger – teammate Sykes – by 2.887s, to open up a 59-point advantage at the head of the standings going into the summer break. It is the Northern Irishman's second win at the American venue and he dedicated the victory to the late Nicky Hayden.
 
Davies did his best to pursue Sykes for second place over the final laps but just could not catch the Yorkshireman and had to settle for third, following his comeback win in Race 1.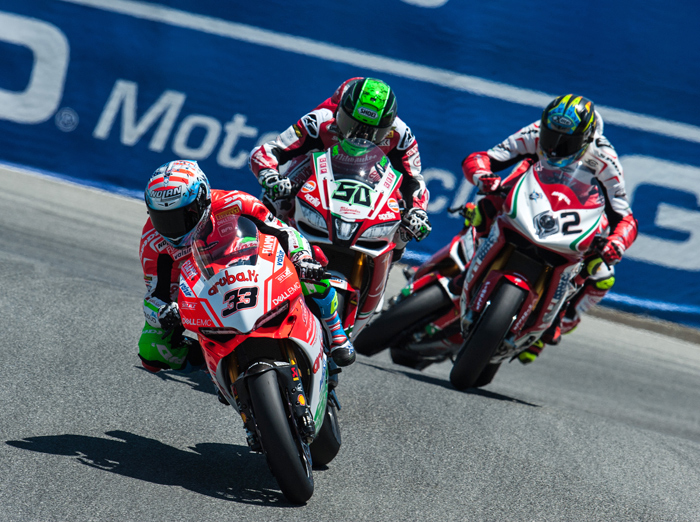 Melandri (33 )held off Eugen Laverty on the factory Aprilia, which Leon Camier (2) suppered a DNF on the factory MV Agusta.

Marco Melandri (Aruba.it Racing - Ducati) and Xavi Fores (BARNI Racing Team) completed the top five in the hot conditions at the spectacular Californian track. Eugene Laverty (Milwaukee Aprilia) bounced back immediately from his Race 1 DNF for a good sixth place finish, with another Aprilia equipped rider Leandro Mercado (IODARacing) in seventh.
 
Lorenzo Savadori (Milwaukee Aprilia) was just behind Laverty and Mercado on the Aprilia RSV4 RF in eighth place, with the top ten completed by Pata Yamaha Official WorldSBK Team colleagues Alex Lowes and Michael van der Mark.
 
Raffaele de Rosa (Althea BMW Racing Team), Jordi Torres (Althea BMW Racing Team) and Ayrton Badovini (Grillini Racing Team) all suffered crashes, whilst there was an early retirement for Leon Camier (MV Agusta Reparto Corse).
 
After the summer break the 2017 MOTUL FIM Superbike World Championship riders will return to action at the Prosecco DOC German Round over the 18th-20th August weekend.

P1 - Jonathan Rea (Kawasaki Racing Team) - "The team gave me an incredible bike today and we made a brave change in the setting which worked amazing, to have this result and to go into the summer break is a really nice way to do that, its a long flight home but a massive thanks for my team for building a good bike. I see the Hayden family here this weekend and its impossible not to be here and think of him and I want to dedicate this to him and his family." 
P2 - Tom Sykes (Kawasaki Racing Team)  - "Yeah you've got to be happy, today I tried my hardest, today we missed that little bit more the lap times stayed consistent and we were much faster than yesterday, we were missing some traction and every corner it added up. We tried to make the most of it but it wasn't to be and now we will try to get to the bottom of our problem."
P3 - Chaz Davies (Aruba.it Racing - Team) - "Like some other races this year, Kawasaki are able to make a really good start, and there was little I could do. At one point Tom was on the radar, I thought that I would be able to catch him but I ran out of laps. I'm very happy with this weekend and after Misano, this is exactly what we needed and now we can look forward to the summer break."
Race 2 - Complete Results Here
1. Jonathan Rea Kawasaki
2. Tom Sykes Kawasaki +2.887
3. Chaz Davies Ducati +4.847

FastDates.com Calendar Kitten Kelsey served as the offical Monster Energy umbrella girl for Kawasak'si Jonthan Rea.
---
Ducati Premiers the 1299R Final Editon at Laguna Seca WSBK
a tribute to the legendary twin-cylinder engine, the most victorious in SBK World Championship history
Ducati CEO Domenicali confirms the last of the V-Twin Superbike, with the new V4 to Preimer at EICMA in November
Pebble Beach / Laguna Seca, California (United States), 7 July 2017 – An exceptional, exclusive bike, born out of respect and admiration for the engine that has made Ducati history and written the World Superbike Championship record books. The new 1299 Panigale R Final Edition is more than just a bike with a dedicated colour scheme or a limited edition.With a tricolour livery, as eye-catching as it is evocative, it offers a fitting tribute to Ducati's iconic twin-cylinder power unit, which reaches its peak on this latest bike.
 
For its world preview, Ducati has chosen round eight of the World Superbike Championship, taking place this weekend at Laguna Seca (California-US), where Claudio Domenicali, CEO of Ducati Motor Holding, unveiled the new 1299 Panigale R Final Edition together with Chaz Davies and Marco Melandri (the two official Aruba.it Racing–Ducati riders and stars of the awesome presentation video).
 
This latest built-in-Bologna gem offers unparalleled technology, performance and design. A Euro 4 compliant road bike, each 1299 Panigale R Final Edition is individually numbered. An offshoot of the 1299 Superleggera engine, the Final Edition Superquadro packs a 209 hp* punch at 11,000 rpm and a torque of 14.5 kgm at 9,000 rpm. It features a lighter crankshaft with a larger crank pin and tungsten balancing pads, while the con-rods, like the intake-exhaust valves, are made of titanium. As on Superbike engines, the two 116 mm diameter pistons have just two segments and slide on steel cylinder liners.
 
Developed by Ducati Corse, the ultra-compact monocoque structure incorporates the airbox and plays a pivotal role in containing the dry weight of the 1299 Panigale R Final Edition to just 179 kg**.
 
The chassis set-up on this latest Ducati supersport is the same as that on the Panigale R, characterised by Öhlins mechanical suspension and a 24° rake.
 
Equally sophisticated and light is the complete all-titanium Akrapovič exhaust with high dual silencer (Euro 4 compliant), just like the one on the Panigale R that competes in the World Superbike championship.
 
The electronics package features the Bosch Inertial Measurement Unit (IMU) and is equipped with ABS Cornering, Ducati Wheelie Control EVO (DWC EVO), Ducati Traction Control EVO (DTC EVO) and Engine Brake Control (EBC). These systems have default settings linked to the selected Riding Mode (Race, Sport and Wet) but can be personalised as desired.
 
Top-drawer tech content and the all-new tricolour livery ensure the 1299 Panigale R Final Edition is set to gain cult status among the vast community of Ducati twin-cylinder aficionados.
 
"I'm incredibly proud to present this latest version of our Panigale" stated Claudio Domenicali during the presentation. "Maybe no other motorcycle manufacturer has bound its name so tightly to an engine as Ducati has to its sports twin-cylinder. Today, we're here to celebrate its history, just as we stand on the cusp of a new era in which our desmodromic system will be used on a new generation of V4 engines derived from extensive experience in MotoGP, a championship in which our engine has demonstrated outstanding performance. But that's the future. Today, we want to pay homage to a twin-cylinder engine that - thanks to incredible torque and compactness - has seen Ducati win races in every SBK championship it has ever participated in. In short, it's the engine that has written World Superbike history. From Marco Lucchinelli's first victory on 3rd April 1988 with the 851 at Donington Park (in the first-ever world championship for modified production models) to the stunning 2017 wins by Chaz Davies and Marco Melandri on the Panigale R, Ducati has won no less than 333 races and taken 17 Constructors' titles and 14 Rider's titles".
 
The 1299 Panigale R Final Edition will play a pivotal role throughout the weekend at Laguna Seca. On Saturday morning, immediately after the Superpole, the bike will go on display both at Ducati Island (the space Ducati traditionally sets aside for its fans during American events) and inside the Paddock Show.

And, to complete this historic moment, the Aruba.it Racing–Ducati team celebrated the arrival of the new 1299 Panigale R Final Edition by decking out its two official race bikes in the same special livery, to be used by Chaz Davies and Marco Melandri on this race weeekend at Laguna SEca World Superbike.
---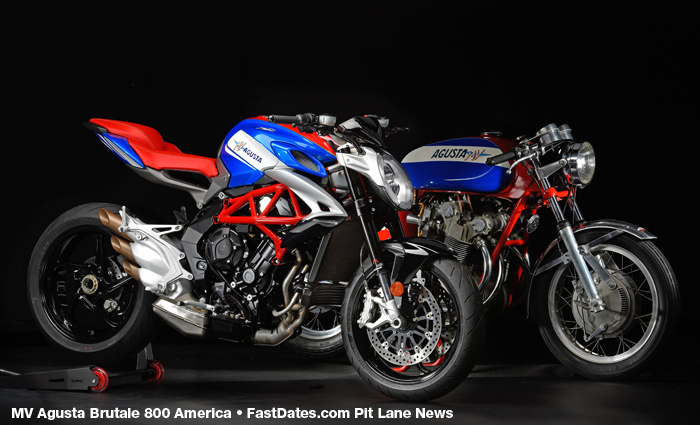 MV Agusta introduces Special Edition 800 Brutale and Dragster RC
Varese, Italy. 29 June 2017- Celebrating the long history and relationship between MV Agusta and the USA, MV Agusta introduces the special edition 2017 Brutale 800 America. Based on the highly acclaimed new three-cylinder Brutale 800, the America edition pays tribute to the classic America range from the 1970's. 

To define the America, the MV Agusta design team wanted to match the exuberance of the country that bears its name, in a special livery.  From its rich culture, individuality, patriotism, innovation and the United States flag, the team set about bringing the passion of these elements into a never-before-seen metallic blue color scheme that catches the light with a shimmering iridescence. Whilst on the tank, a star-studded motif, like the one on the 1973 MV Agusta 750 S, takes the brand back to its glory days. Elsewhere, gloss black paintwork brings out the best in component details, such as the front fender, which sports the MV Agusta logo. 
Other reminders of the rarity of the motorcycle are found on the rear fender and side radiator panel with decorated 'America Special Edition' logo. Even the America's red seat has been specially designed to incorporate the livery theme, using gilt stitching to compliment the finish of the tank. 

Limited to a production of only 50 units to match the 50 states of the USA, the pure exclusivity of the motorcycle can be seen in the triple clamp with the laser cut sequential production number, alongside the 'America Special Edition' logo. The same number can also be found on a specially framed certificate of authenticity that comes with each motorcycle.

Based on the new 2017 Brutale 800 Euro 4 platform, the Brutale 800 America offers all of the latest technical specifications and will go on sale in the USA in July 2017 at an MSRP of $14,998 with two years warranty and two years roadside assist.

The official and world-first unveiling of the Brutale 800 America will take place following the 4th of July Independence Day celebrations at Laguna Seca, California, for Round 8 of the World Superbike Championship, 7-9 July, 2017. Industry and customers can be the first to witness the special edition at the MV Agusta stand, with the chance to meet the MV Agusta Reparto Corse team and check out the latest model range.

To find out more or to register your interest, please fill out the contact form on mvagusta.com.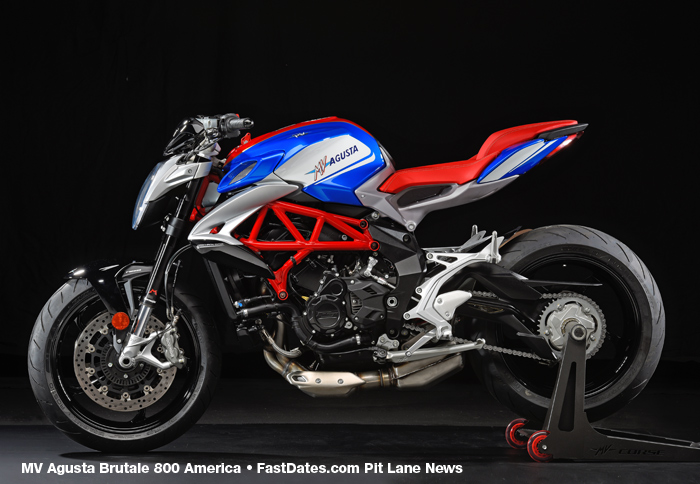 MV Agusta Limited Edition 800 Dragster RC
June 13rg 2017 - With an exclusive limited production of only 350 units worldwide, the new Dragster RC featuring Leon Camier #37 World Superbike number is a rare sight and a highly sort after motorcycle which has now started to arrive in dealership showrooms across the U.S.
Based on the top-selling MV Agusta motorcycle the Dragster RR, the new Dragster RC plays tribute to the race livery of the current Reparto Corse World Superbike and Supersport team. Whilst adopting the powerful specification and technical advances of the Dragster RR, the RC also receives the stunning Reparto Corse livery, carbon fibre windshield, carbon fibre radiator panels, gold anodised fully adjustable Marzocchi front forks, red stitched saddle with RC logo and stunning F4 RC alloy forged wheels.

For 2017, the Dragster RC also comes with significant mechanical updates that improve overall ride at low rpm and mechanical efficiency. Each Dragster RC comes with a certificate of authenticity, a build plaque with the production number stamped and a special Dragster RC bike cover.

To find out more or to register your interest, please fill out the contact form on the MV Agusta website.
---
SBK Trivia - Melandri's Win in Race Two marked 100 wins in World Superbike for Italian Riders.
2017 SBK Motul World Superbike Championship, Circuit Marco Simoncelli, Misano, Italy, Round 7 of 13

Davies, Rea and melandri Crash Out From the Lead on Saturday
Ducati Bounces back with Melandri Winning on Sunday
The Aruba.it Racing - Ducati team wins Race 2 at Misano with Marco Melandri. Chaz Davies watched the race from the pits after being discharged from the hospital"This is the first weekend where we've felt like the benchmark"

Misano Adriatico, Rimini Italy June 16-18th, 2107 - After a difficult Saturday Race One at Misano in Italy, which saw Race leader Chaz Davies fall in the next to last corner on the final lap and take out his persuer Jonathan Rea, handing the win to Rea's Kawasaki team mate Tom Sykes, the Aruba.it Racing - Ducati team bounced back in Race 2 at Misano Adriatico (Italy) with a masterful win by Marco Melandri. The Italian rider, whoalso crashed out yesterday during the last lap while fighting for the win, mounted a spectacular comeback from 10th position on the grid to take his maiden victory with the Panigale R and his 20th overall in WorldSBK. 
 
Declared unfit for Race 2 due to a fracture of the transverse process of L3 (3rd lumbar vertebra) and a contusion of the left thumb caused by a crash in Race 1, Chaz Davies watched the race from the pits after being discharged from the hospital. The Welshman will now observe a period of rest with the intention to be back on track for the eighth round of the season, scheduled for July 7-9 at Laguna Seca (U.S.). 
 
After seven rounds, Davies and Melandri are respectively third (185 points) and fourth (163 points) in the championship. 
 
Marco Melandri (Aruba.it Racing - Ducati #33) – 1st "This win means so much to me. It's my first with Ducati and first on Italian soil but also the 100th by an Italian rider in WorldSBK. It's the result of a lot of efforts, a composed attitude during some difficult moments, and great teamwork. We never stopped to believe in ourselves, and this result is a payback for all the sacrifices. We made a small change to our setup this morning, and before the start I was sure I could have a go at it. During the race, I tried to manage my pace and, once I took the lead, to ride smoothly. I hope Chaz recovers soon, he had a nasty crash but fortunately without serious injuries. I hope to be able to fight for another win, this time with him on track as well, at Laguna Seca."
 
Chaz Davies (Aruba.it Racing - Ducati #7) - "It's never ideal to be at the track and not be able to race, but it's good to come to support and honestly I'm happy to be here because it could have been a lot worse. I don't feel 100 percent, so we'll focus on recovering in the upcoming days. Tomorrow I'll visit a specialist and we'll set a plan based on his recommendations. The goal is be back at Laguna Seca." 
 
Stefano Cecconi, Aruba S.p.A. CEO & Team Principal - "After a terrible Saturday, it was important to get back on the right track as soon as possible. Today we put to fruition our potential, which was clear yesterday as well. Marco's win is particularly important, because it's his first with the team and the first in a long time by an Italian rider on an Italian bike. It was good to have Chaz with us, despite the pain, and we hope he recovers quickly to come back in full shape and join the action at Laguna Seca."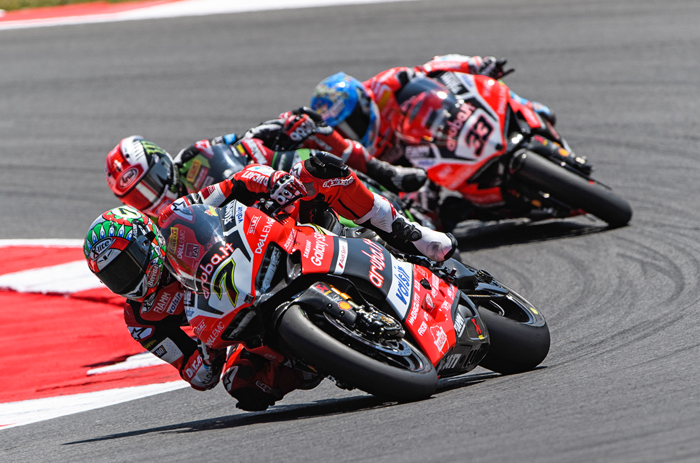 Chaz Davies (7), Jonthan Rea (1) and Marco Melandri (33) were this close all reace in thier battle for the win in Saturday's Race One, with all three riders going down on the last lap to hand the race win to Kawasaki's Tom Sykes who is about 4 seconds behind them.
Dramatic Race One Slugfest gives last lap victory to Sykes in Rimini
RACE ONE Saturday June 17th 2017 - A breathtaking Race 1 at the Misano World Circuit "Marco Simoncelli" on Saturday afternoon saw Tom Sykes (Kawasaki Racing Team) take advantage of three big crashes ahead of him to secure maximum points, with Alex Lowes (Pata Yamaha Official WorldSBK Team) and Jonathan Rea (Kawasaki Racing Team) also on the podium.
 
In the final stages of the last lap Chaz Davies (Aruba.it Racing - Ducati) crashed out of the lead and was hit by Rea, with Rea able to pick up his bike to finish third, behind winner Sykes and second placed Lowes. Moments before that incident Marco Melandri (Aruba.it Racing - Ducati) also crashed out when fighting for a podium finish and he would ultimately finish 15th.
 
Michael van der Mark (Pata Yamaha Official WorldSBK Team) also spectacularly crashed out at turn 13 with 7 laps to go, with Rea close by, after the Dutchman had led for most of the race. Van der Mark took over at the front from provisional leader Rea in the early stages and had built up a big lead at one stage before his advantage decreased and then he went down.
 
Behind Sykes, Lowes and Rea the top five also featured Jordi Torres (Althea BMW Racing Team) and Xavi Fores (BARNI Racing Team).
 
Meanwhile in the first race of the Pirelli Riviera Di Rimini Round, Eugene Laverty (Milwaukee Aprilia), Randy Krummenacher (Kawasaki Puccetti Racing), Roman Ramos (Team Kawasaki Go Eleven), Lorenzo Savadori (Milwaukee Aprilia) and Raffaele de Rosa (Althea BMW Racing Team) were all in the top ten.
 
There were retirements for Stefan Bradl (Red Bull Honda World Superbike Team), Leandro Mercado (IODARacing) and Riccardo Russo (Guandalini Racing). Leon Camier (MV Agusta Reparto Corse) crashed late on but remounted to finish 11th.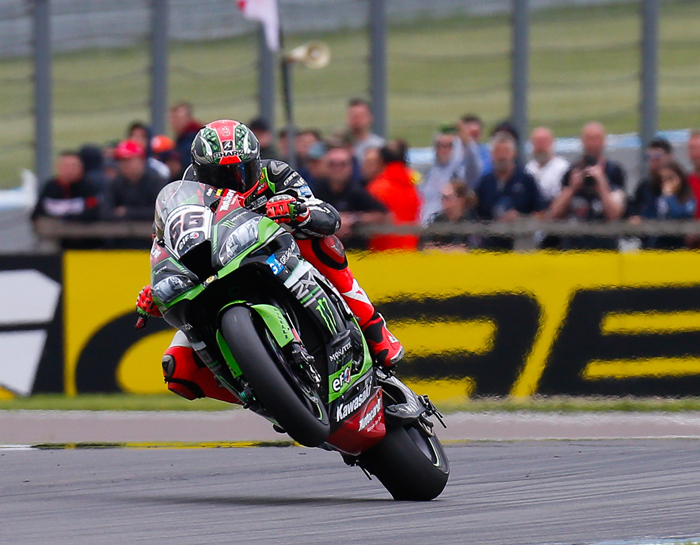 1st - Tom Sykes (Kawasaki Racing Team) - "It was a different win but it was 25 points all the same. For this way we have to be happy, I arrived on my limit, we knew the tyre never had the push but this is racing. The guys at the front were incredibly fast but we arrived at our limit, understood it and rode around it."
2nd - Alex Lowes (Pata Yamaha Official WorldSBK Team)  - "It was really lucky to get the podium, but the main things are that the guys are alright as the conditions were really tricky out there. I was really happy with my pace and I was doing as good laps as I have done all weekend on lap 20, so you have to be there at the end I'm enjoying the moment." 
3rd - Jonathan Rea (Kawasaki Racing Team) - "It was a crazy race, I was settling my pace as Van der Mark crashed. I ran off track which allowed everyone to catch me again and I did everything I could to plan a last lap attack, into the last corner. But once Davies crashed, unfortunately I hit him I'm so sorry for this but I had nowhere to go. Right now I am thinking about him and I hope he's ok."
Superbike Race 1 - Complete Results Here
1. Tom Sykes Kawasaki
2. Alex Lowes Yamaha +4.551
3. Jonathan Rea Kawsasaki +8.126

Jonthan Rea(1) and Marco Melandi(33) came back from their crashes on Saturday to battle for the Race win again on Sunday with Melandri hold off the Kawasaki rider to give Ducati a home win.
Marvelous Melandri takes 100th Italian victory at Misano
RACE TWO Sunday June 18th 2017  - At the Pirelli Riviera Di Rimini Round on Sunday it was home rider Marco Melandri (Aruba.it Racing - Ducati) who took a stunning first win of 2017, with Kawasaki Racing Team pair Jonathan Rea and Tom Sykes also on the podium.
 
Responding positively to his last lap crash in Race 1, Melandri came from tenth on the grid to return to winning ways with a +1.113s victory over Rea. It was Melandri's first WorldSBK win since 2014 and the 100th victory for an Italian rider in the top class of the championship.
 
The second place result for World Champion Rea strengthened his title defence as he now leads the standings by 50 points after seven rounds. It was also a successful weekend for Sykes as he followed up on his Race 1 win with another podium result to continue his excellent recent form.
 
Starting from pole Jordi Torres (Althea BMW Racing Team) had held the lead for 8 laps but he was hugely frustrated to drop out of the race with a technical problem with just 3 laps to go when riding in second place. Unfortunately, Jordi Torres, who was comfortably in line for a podium finish, suffered a tyre issue on lap 18 which prevented him from finishing what was easily, until that point, the best race of his season so far. Raffaele De Rosa did well to finish race 2 in seventh place today.
 
The top five was completed by Michael van der Mark (Pata Yamaha Official WorldSBK Team) and Eugene Laverty (Milwaukee Aprilia), with the Dutchman crossing the line fourth and the Irishman fifth.
 
Lorenzo Savadori (Milwaukee Aprilia), Raffaele de Rosa (Althea BMW Racing Team), Randy Krummenacher (Kawasaki Puccetti Racing), Leandro Mercado (IODARacing) and Stefan Bradl (Red Bull Honda World Superbike Team) completed the top ten.

Roman Ramos (40) was involved in the battle up front between Rea (1) and Melandri (33) before his Kawasaki broke.

Only 12 riders finished the race at the Misano World Circuit "Marco Simoncelli", with the likes of Leon Camier (MV Agusta Reparto Corse), Xavi Fores (BARNI Racing Team) and Roman Ramos (Team Kawasaki Go Eleven) all retiring with technical problems.
 
With 10 laps to go Alex Lowes (Pata Yamaha Official WorldSBK Team) went down at Turn 2 and he was unable to finish the race.
 
After his crash in Race 1 Chaz Davies (Aruba.it Racing – Ducati) was unfit to race on Sunday, having suffered a closed thoracic trauma, a fracture of the transverse process of L3 (3rd lumbar vertebrae) and a contusion of the left thumb.
 
The WorldSBK riders will next be in action at the Geico US Round over the 7th to 9th July weekend.
P1 - Marco Melandri (Aruba.it Racing - Ducati) 
"It was not easy, I had so many good races at the beginning of the season and then we dropped off, but we made some good changes after the test so the bike works a lot better for me. To win here and in front of all of Ducati, all my family and friends is unbelievable for me to explain."
P2 - Jonathan Rea (Kawasaki Racing Team) 
"Honestly the race was very difficult and I didn't have too much more pace to give .We only made some minor changes to yesterday, but the bike felt completely different. I am happy with the result but disappointed in the bike and myself. At the mid point of the season its good to get a good set of points under our belts." 
P3 - Tom Sykes (Kawasaki Racing Team) 
"Today I was a lot closer but I am disappointed in the early laps, for some reason I use the bike and tyres to their full potential. We made some good passes early on, but when we got to Torres and Fores I wanted to go but I didn't have the rear traction. However the positive is that we had a good weekend in general."
DNF - Jordi Torres (Althea BNW) "We were convinced we could do well today. I started strong, making the most of being on pole. Having no-one up ahead helped, I could take my lines, get into a rhythm. I ran my race, pushing to the limit, giving 100% all the way. I ran with Melandri for several laps and continued to push but then four laps from the end, I felt some vibration and the rear was sliding around, I realised it was the same issue we had at Assen in race 1. I thank my Althea guys, who came up with a significant chassis solution that we'd never tried before, that allowed me to find the right level of confidence and fully express myself. I'm so sorry I was unable to finish the race, but we have to take today's performance and carry it to Laguna…"
Superbike Race 2 - Complete Results Here
1. Marco Melandri Ducati
2. Jonathan Rea Kawasaki +1.113
3. Tom Sykes Kawasaki +1.285
---
APRILIA RACING - 2017 RS-GP - TECHNICAL SPECIFICATIONS
Engine Aprilia Racing narrow V4, 81mm bore, counter rotating crankshaft, timing with pneumatic valve recall system
Power 260 HP
Electronic ECU Magneti Marelli, Dorna software
Gearbox Aprilia Racing seamless upshift and downshift, 6 speeds, removable
Lubrication Dry sump
Frame Aprilia Racing in aluminium
Swingarm Aprilia Racing in aluminium
Suspension Öhlins
Brake system Brembo, front with 320-340 mm diameter dual carbon disc, 255 mm diameter rear single steel disc
Tyres Michelin

Noale (Venice), May 2017 – Last year the RS-GP made its début in the Doha tests, the first MotoGP bike developed entirely by Aprilia Racing to compete in the premier class of Grand Prix Motorcycle Racing. Just twelve months later, the all-Italian project must now face an important final exam: the constant progress demonstrated in the first season, with 16 Top-10 finishes, was reconfirmed during the tests in Valencia, Jerez, Sepang and Phillip Island.
Aleix Espargarò, a welcome returnee to the Aprilia camp, immediately found the right feeling with his RS-GP, especially in terms of braking stability. The Spanish rider was also able to test the 2017 evolution of the Italian MotoGP bike, approving of the progress made compared with the 2016 version and demonstrating encouraging competitiveness during the official tests.
Sam Lowes, on the other hand, could not help but have a different task than his teammate's. The talented English rider must first of all become familiar with a prototype that is very different from the Moto2 bike he has ridden in the past, both strictly in terms of performance and in terms of the riding style it requires. The progress demonstrated during the tests led to reducing the gap behind the best in the category and, much more importantly, improving his sensations in the saddle. 
Roberto Colaninno, Piaggio Group CEO and Managing Director
"Aprilia Racing represents one of the Piaggio Group's points of technological excellence. In fact, racing is the highest point of experimentation and the development of technological solutions from which all the products and brands in the group then benefit. Last year, we introduced our RS-GP, the first MotoGP bike designed and built entirely here in Noale. In the second half of the season, the new bike showed clear progress, consistently finishing in the Top-Ten. This year, we want to continue our growth trend and be a threat to manufacturers who have been in this class for decades and we have everything it takes to achieve this goal: staff, technology, experience and a lot of passion.
Romano Albesiano - Aprilia Racing Manager
"For us, 2017 begins with a different situation compared with last year. We already know that we have a bike, the RS-GP, which has reached a good competitive level. The evolutions that we studied and applied in view of the new season concern every aspect of the bike, from its weight, which has been optimised, to overall balance, not to mention engine performance and the electronics package. An all-around operation but without any drastic changes, given the good starting base, with which we want to take another step toward the goals set for the Aprilia MotoGP project. The initial feedback has been encouraging. Aleix likes the new bike and has some rather clear ideas on which characteristics have the most room for improvement, so we will be working in those areas throughout the season. The racing department put in a lot of effort during the winter break. Everyone understands the importance of the challenge we are facing and our front fairing is just the most visible example of Aprilia's dedication to innovation. During the tests we stayed in a group of very competitive bikes and riders, where just a few tenths of a second can make a big difference. Our goal, after showing that we can consistently battle for the Top-10, is to improve further."

---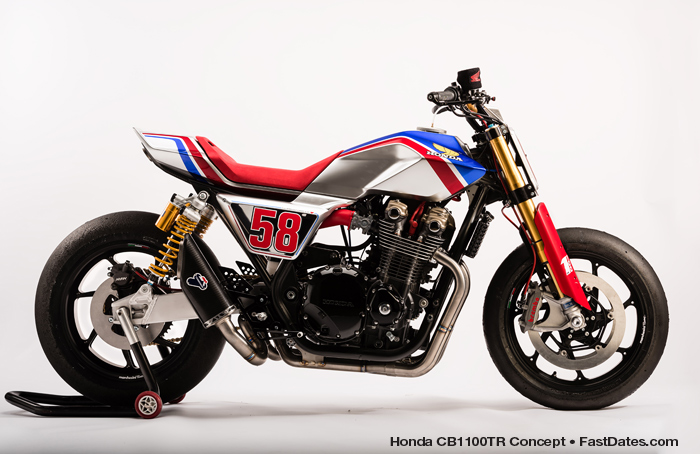 Honda CB1100TR Concept Bike which premiered at EICMA tis past winter.
---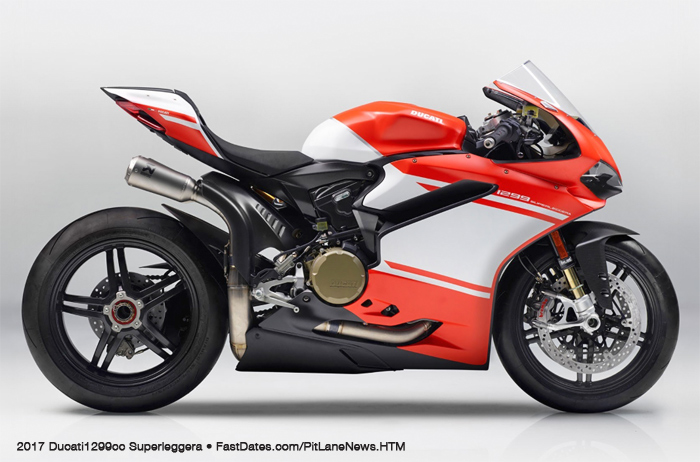 Revealed! The 2017 Ducati 215hp / 368 lb 1299cc Superleggera
Bologna Italy November 5th 2017 - Ducati has revealed a new limited edition lightweight version of their latest big bore 1299cc V-Twin Superbike, the 1299 Superlegera. The previous2014 year limited edition 11999 Superlegera retailed for USD $68,000, so expected this new model to be priced even higher with the addition of its Carbon Fiber Airbox Subframe to attach the front forks, and new lightweight carbon fiber wheels. This is a pure Collector's bike as the larger 1299cc engine dispersant and carbon fibre wheels make it ineligible for FIM / AMA racing. It should also be noted the Superquadro engine performance upgrades which premiered in the 2014 model year 1199cc Superleggera became available the following year in the 2015 homologation 1199R Superbike for $33,000.

ENGINE Superquadro: L-twin cylinder, 4 valve per cylinder, Desmodromic, liquid cooled
DISPLACEMENT 1,285 cc
BORE X STROKE 116 x 60.8 mm
COMPRESSION RATIO 13.0:1
POWER 158.1 kW (215 hp) @ 11,000 rpm
The power values indicated above are measured using a chassis dynamometer. Homologated power data, as quoted in the Bike Registration Document, are measured using an engine dynamometer according to the homologation regulation. The two power values may differ because of the different measurement equipments.
TORQUE 146.5 Nm (108,0 lb-ft) @ 9,000 rpm
FUEL INJECTION Mitsubishi electronic fuel injection system. Twin injectors per cylinder. Full Ride-by-Wire elliptical throttle bodies with aerodynamic valve and optimized trumpets
EXHAUST 2-1-2 system, primary tubes in titanium. Twin titanium mufflers. 2 lambda probes and 2 catalytic converters
GEARBOX
6 speed with Ducati Quick Shift (DQS) up/downPRIMARY DRIVE
Straight cut gears; Ratio 1.77:1
RATIO 1=37/15 2=30/16 3=27/18 4=25/20 5=24/22 6=23/24
FINAL DRIVE Chain; Front sprocket 15; Rear sprocket 39
CLUTCH Hydraulically controlled slipper/self-servo wet multiplate clutch
FRAME Monocoque in carbon fiber
FRONT SUSPENSION Fully adjustable 43mm USD Öhlins FL 936 fork with TiN treatment, billet fork bottoms and lightweight stress-optimized outer tubes, lightweight springs
FRONT WHEEL 10-spoke carbon fiber 3.50" x 17"
FRONT TYRE
Pirelli Diablo Supercorsa SP 120/70 ZR17
REAR SUSPENSION
Fully adjustable single Öhlins TTX36 shock with titanium spring, adjustable linkage between progressive/flat. Carbon fiber single-sided swingarm
REAR WHEEL
10 spokes carbon fiber 6.00" x 17"
REAR TYRE
Pirelli Diablo Supercorsa SP 200/55 ZR17
WHEEL TRAVEL (FRONT/REAR)
120 mm (4.7 in) - 130 mm (5.1 in)
FRONT BRAKE 2 x 330 mm semi-floating discs, radially mounted Brembo Monobloc Evo M50 4-piston callipers with Cornering ABS, Brembo MCS 19-21 adjustable-ratio front brake master cylinder, remote lever adjuster
REAR BRAKE 245 mm disc, 2-piston calliper with Cornering ABS
INSTRUMENTATION Colour TFT display
DRY WEIGHT 156 kg (343.9 lb)
KERB WEIGHT 167 kg (368.2 lb)
SEAT HEIGHT 830 mm (32.48 in)
WHEELBASE 1.456 mm (57.32 in)
RAKE 24°
FRONT WHEEL TRAIL 98 mm (3.86 in)
FUEL TANK CAPACITY 17 l - 4.5 gallon (US)
NUMBER OF SEATS Single seat
STANDARD EQUIPMENT Riding Modes, Power Modes, ABS cornering, DTC, DWC, DSC, DPL, DQS u/d, EBC, DDA+ w/GPS module, Fully RbW. Rapid setting DTC, DWC, DSC, EBC
ADDITIONAL EQUIPMENT Track Kit: Titanium racing exhaust, racing windshield, machined mirror block-off plates, license plate mount removal plug, side-stand removal kit, front and rear paddock stands, paddock bike cover
WARRANTY (MONTHS) 24 months unlimited mileage
MAINTENANCE (KM/MONTHS) 12,000 km (7,500 mi) / 12 months
VALVE CLEARANCE ADJUSTMENT (KM) 24,000 km (15,000 mi) - street use

---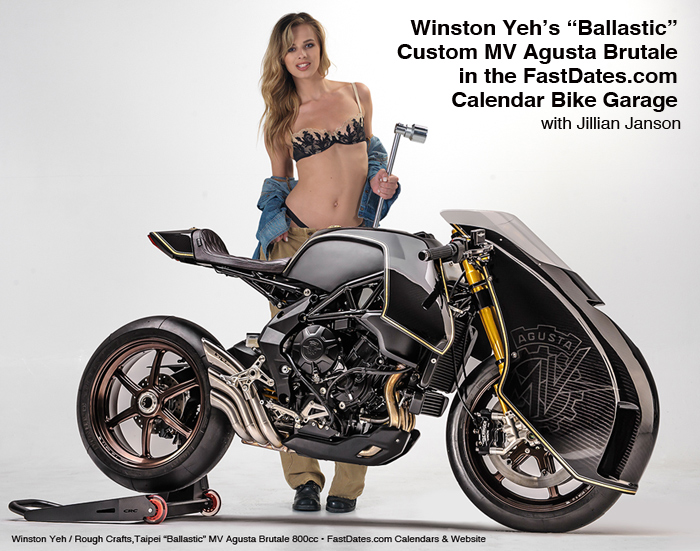 Now in the Calendar Bike Garage!
Winston Yeh's exciting new MV Agusta "Ballastic" Custom with Calendar Kitten Jillian Janson with complete Build Details and a Large Screen Size Photo Gallery. - http://www.FastDates.com/IronLaceGarage.HTM

---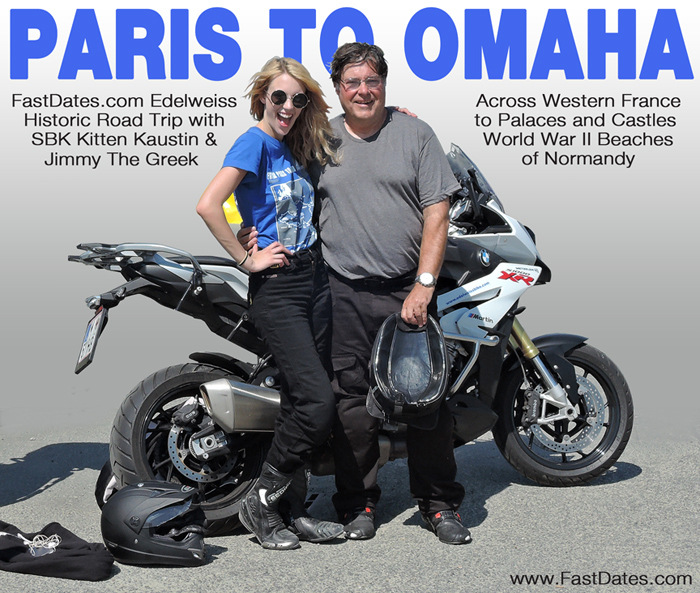 We're Back! Riding Edelweiss Motorcycle Tour - From Paris to Omaha, France
Versailles, France, August 2016 - How we spent our summer vacation! On the exciting Edelweiss Bike Travel 2016 Paris to Omaha Beach 10-day motorcycle tour across western France visiting the histroric battle sites of World War II where editor Jim Ginatsis father, B26 bomber pilot Capt. James Gianatsi played a pivital role in te D-say invasion and liberating France. We rode 2-up two-up with awesome FastDates.com SBK World Superbike Calendar Kitten Kaustin "Kaussie" Rose in a story for the FastDates.com Website. Our bike of choice would be the newly introduced BMW R 1000 XR Sport Tourer, based on the potent BMW R 1000 RR Superbike. For the Complete Story Click on the Photos or Check Out the Complete Story Here
For complete Pricing, Bikes, and Booking Information visit the Edelweiss Website Here
---
---


Now in the Calendar Bike Garage... The World's Coolest Naked Ducati!
Beauitful FastDates.com Calendar Kitten Sara takes us for a ride on the world's most exotic and expensive Ducati streetbike
ever - a $110,000 Vyrus NCR 983 Superleggera in the Calendar Bike Garage and in Members Corner.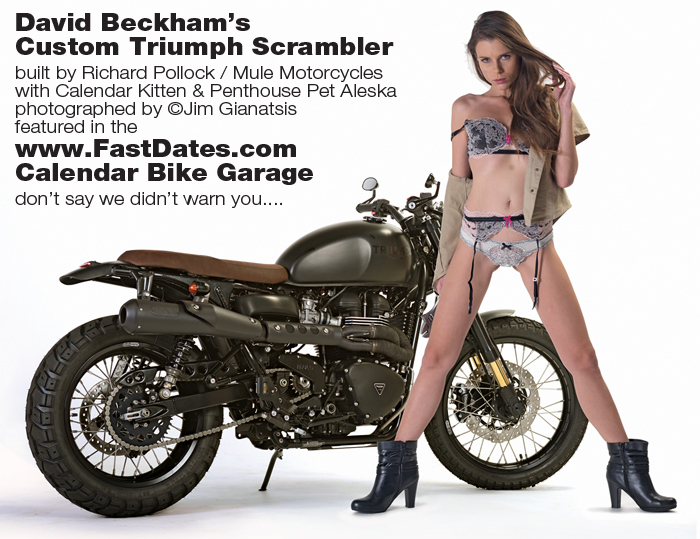 Now in the FastDates.com Calendar Bike Garage!
David Beckham's Amazon Triumph Scrambler build by legenday Calendar Bike Builder Rickard Pollock / Mule Motorcycles, photographed with Calendar Kitten and Penthouse Pet Aleska in BIG full screen saver size photos.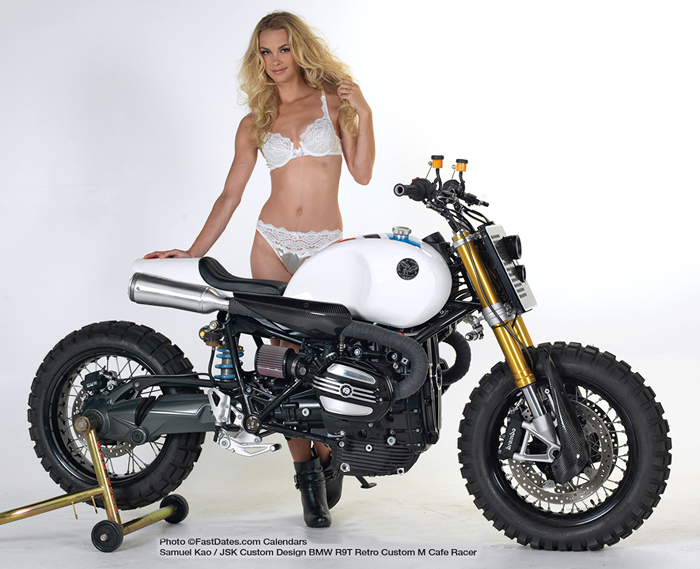 Now in the Calendar Bike Garage...
Samuel Kao's Calendar Bike Show class winning BMW R 90T Bar Hopper with beauitful FastDates.com SBK World Superbike Calendar Kitten Sara featured in the Calendar Bike Garage / Members Corner and in the new 2016 Iron & Lace Calendar
---
All Three Editions of this new 2017 FastDates.com Calendars feature our official SBK Fast Dates World Superbike Calendar Kittens Sara Horvath, Alena Pyshnaya from the Ukraine, and Alena Sovostikova from Russia, who spent the summer in America with Calendar photographer Jim Gianatsis to shoot and work at Mazda Raceway Laguna Seca USA World and AMA Superbike, and the LA Calendar Motorcycle Show. Follow the action behind the scrnes at the link above, and in our FAST 2017 Digital Magazine Yearbook in Members Corner.
---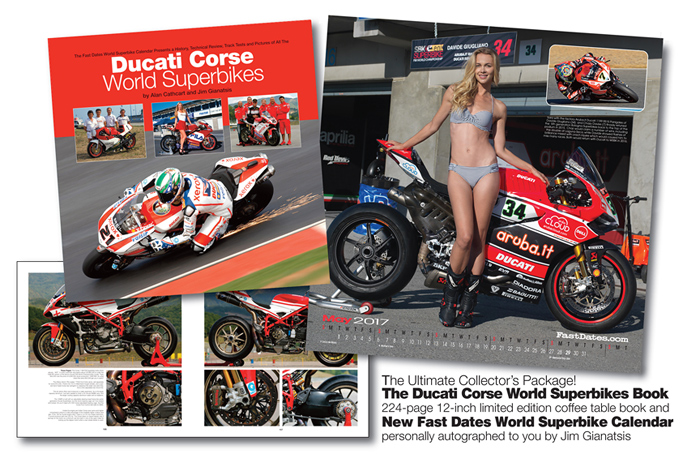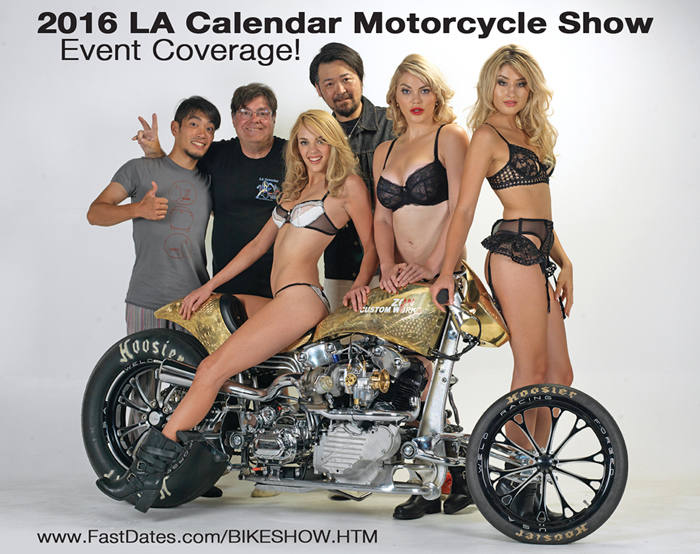 From the left: Builder Hirokai Takai, Calendar Show producer Jim Gianatsis, Calendar Kitten Kaustin Rose, Best of Show winner Yuichiti Yoshizkwa, Kittens Alissa Bourne and Daria Dali.

We Have a Winner!
Yuichiti Yoshizkwa takes 2016 LA Calendar Motorcycle Best of Show
Calabasas, CA, July 23rd, 2016 - Yuichiti Yoshizkwa / Custom Works Zou, flew his bike in from Japan to take Best of Show at the 2016 LA Calendar Motorcycle Show. This was the 5th year in a row that Asian Builders had claimed the top spot at America's premier custom motorcyce show with their unique had craft builds. Yuichiti's Cafe Racer themed bike features a front swingarm suspension with its Amrican V-Twin replica Shovel Head fed by a exhaust driver turbocharger!

Complete coverage if this year's 2016 LA Calendar Motocycle Show HERE
Calendar Bike Show Winner
Now in the FastDates.com Calendar Bike Garage!
Mike LaFountain's 2016 LA Calendar Bike Show class winning 1967 Kawasaki W1 Cafe Racer with SBK Fast Dates World Superbike Calendar Kitten Jessica Harbour in Big Screen Saver Size Pictures and bike details - http://www.FastDates.com/IronLaceGarage.HTM
---
Previous Week - More Pit Lane News
New Model Sportbikes • Editorial Features: Pit Board

Also Visit: Fast Dates Calendar News • Iron & Lace Calendar News • Calendar Girl News
Meet the Models • Paddock Garage
Get FastDates.com T-Shirts, Mugs & Photographs from Our Store


MEMBERS CORNER! Calendar Kittens, Paddock Garage, Iron & Lace Garage



Amazon.com Motorcycle Products & Apparel Store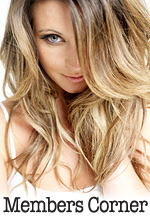 Hot Bikes, Sexy Kittens
Your Excusive Grid Pass
also includes....
---
FAST 2018
Calendars Yearbook
OnLine Digital Edition
in Members Corner
Order the New
2018 Calendars!
with the FastDates.com Calendar Kittens - the official SBK Umbrella Girls!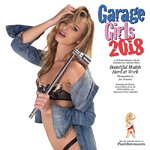 Click Below for more
Calendars!



Sports Illustrated Swimsuit 2017 Wall Art Calendar Art w/Hanger 11x17

Playboy Lingerie 2017 Wall Art Calendar
Art w/Hanger 11x17

---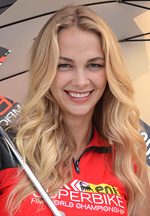 Sara Horvath
Meet the offical SBK
Fast Dates World Superbike Calendar Kittens!

Kaustin Rose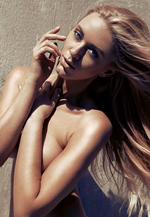 Petra Ruzickova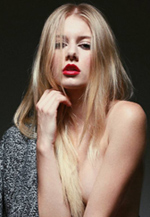 Alena Savostikova
---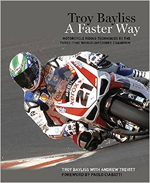 New! Troy Bayliss
A Faster Way
Track Riding Book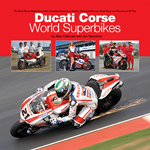 Retail $49.95 ea.
Click to Order from Amazon.com

Ducati Corse
World Superbikes
by Alan Cathcart
& Jim Gianatsis


The Official SBK
World Superbikes
1987-2012
25 Year History Book


The Official SBK
2016-2017 Yearbook
These SBK Yearbooks are the Best Books Ever about World Superbike. They feature wesome color photography of the riders, bike and racing action. The feature a deailed revue of the past season in pictures and stactics, awith a detailed look at the bikes and riders.

Plus a technical look data all the bikes, a preview of the upcoming season's Championship!
We buy this every year ourselves and highly recommend it!


The Official SBK
2015-2016 Yearbook
SBK World Superbike Video Game
---
Max Biaggi in Serious but Stable Condition following Supermoto crash
Saturday, 10 June 2017 - Two time World Superbike champion Max Biaggi is now stable in San Camillo Hospital, following a Supermoto training crash in Italy on Friday 9th June. The Italian was air lifted to hospital, and it was later announced he has suffered thoracic trauma and multiple rib fractures.

Never losing consciousness, Biaggi was speaking with both doctors and family members and at 17.30 he underwent a scan which excluded spinal cord injuries, as was explained by emergency assistant director Emanuele Guglielmelli.
The general director of the hospital made the following statement on Friday: "The condition of Max Biaggi is stationary. The rider was admitted for the prognosis of thoracic trauma with multiple bruises. After the findings in the Emergency Room, when the helicopter arrived from Latina at around 14.00h, he is currently being admitted to Intensive Therapy for clinical observation and monitoring as expected following major traumas."

Saturday night's update was as follows: "Radiological examinations performed during the morning showed an increase in the right pneumothorax, which led to the positioning of chest drainage. The surgery was performed with the perfect outcome, whilst the vital parameters remain satisfactory. Multiparameter and radiological monitoring as well as non-invasive respiratory support procedures continue."

Following a well rested night spent in hospital, Sunday evening's prognosis was: "Vital parameters are satisfactory, multi-parameter monitoring and non-invasive supportive respiratory support procedures continue."

Continuing to be kept sedated in hospital, the Italian's condition remains unchanged but he is responding positively to the treatment from the hospital. 
Triumph to power MotoGP Moto2™ from 2019
British marque named official engine supplier for Moto2™ from 2019
 
June 3rd 2017 - Triumph Motorcycles has been announced as the exclusive engine supplier to the FIM Moto2™ World Championship, beginning in 2019.
 
Triumph has signed a three-year contract with Dorna - the commercial rights holder of MotoGP™ - to supply a dedicated race-tuned 765cc Triumph triple engine based on the powerplant from the all-new 2017 Triumph Street Triple.
 
The new engine is a significant development of the race-winning Daytona 675R powerplant that has powered Supersport wins at the Isle of Man TT, Daytona 200 and British Supersport Championships in 2014 and 2015.
 
Based on the highest specification 765cc powerplant from the Street Triple RS, it has been developed for Moto2™ with the following modifications:
• Modified cylinder head with revised inlet and exhaust ports for optimised gas flow
• Titanium valves and stiffer valve springs for increased rpm
• Low Output race kit alternator for reduced inertia
• Taller 1st gear ratio
• Race developed slipper clutch which will be tuneable
• Specific race ECU; which will be
• Revised engine covers for reduced width
• Different sump to allow for improved header run
The race specification Triumph 765cc Moto2™ engine has been developed further to allow the engine to breathe more freely and rev harder than the production bike, increasing overall performance. Other changes have been made specifically to adapt the engine for race use. 
Paul Stroud, Chief Commercial Officer for Triumph Motorcycles, said: "This is a significant moment for Triumph that brings an exciting new chapter to our 110-year racing history and builds on our celebrated TT and Supersport race winning triple engines. We look forward to a long and thrilling relationship with Dorna and the Moto2 teams, riders and fans." 
 
Carmelo Ezpeleta, Chief Executive Officer of Dorna added: "We are very excited to be working with one of the world's most iconic motorcycle brands. The Triumph triple engines are renowned for their strong, linear power and torque delivery and have achieved many successes on the track, making them the ideal choice for the Moto2 Championship. We are looking forward to the 2019 season and the beginning of a new generation of Moto2 in partnership with Triumph."
 
Herve Poncharal, President of IRTA, stated: "Moto2 is a key category in feeding talent into MotoGP, and we see a lot of top riders in MotoGP all come through the intermediate category. The arrival of Triumph as the sole engine supplier, as well as new ECUs in the intermediate class, marks a new era that is sure to prove another incredible step in its evolution, making sure it remains the ultimate category on the way to MotoGP."
 
Trevor Morris, Technical Director from ExternPro, who will be responsible for the final preparation of the engines for the race series, commented: "It is incredibly exciting to be working in conjunction with the iconic Triumph motorcycle company in supplying engines for the Moto2T World Championship. I have been a fan of the triple engine for a long time, its unique characteristics and performance will ensure and enhance the future success of the championship."
 
Julian Simon, 2009 125cc World Champion, Moto2™ runner-up and experienced Moto2™ test rider, who has been involved with the engine development testing at Aragon, said: "The engine feels strong and in particular the mid-range is very impressive. The feel between the throttle and the rear wheel is very direct and controllable. The general feeling is very good and the engine already shows great potential."
Record Ratings On beIN SPORTS For MotoAmerica
Social Media Also Shows Huge Gains
COSTA MESA, CA (May 26, 2017) – BeIN SPORTS and MotoAmerica are pleased to announce that the 2017 MotoAmerica Series has received record high audiences on the network with ratings up a whopping 54 percent over 2016.*
"This is great news," said MotoAmerica President Wayne Rainey. "Our racing has been incredible and our partners at beIN SPORTS do a great job at every round capturing that racing and producing a show that is second to none. It's nice to see our audience grow at this sort of rate. This is great news for all of us at MotoAmerica and beIN SPORTS, and for our riders, teams, sponsorship partners and fans."
The TV audience isn't the only area of growth for the 2017 series as MotoAmerica's social media channels have grown some 43 percent in followers since last season.
"The growth in our social media is a really good sign," Rainey said. "It shows that the hard work is paying off and that our fans like what we're doing. Social media is the perfect way to keep our fans informed on our series, our riders, teams, sponsors and everybody else who makes MotoAmerica what it is."
Three rounds and six races of the 2017 Motul Superbike class are in the books with four different winners in the six races with an average margin of victory of just 1.3 seconds, including the only "runaway" victory of the season in race two at VIRginia International Raceway of 4.4 seconds by four-time series champion Josh Hayes. All of the Motul Superbike races have featured battles at the front with as many as six riders involved.
The 2017 MotoAmerica Series resumes next week with the Dunlop Championship at Road America, June 2-4, in Elkhart Lake, Wisconsin, for round four of the 10-race series.
For complete 2017 MotoAmerica Media Resources please visit - bit.ly/MotoAmericaMedia2017
* Take this stastic with a grain of salt. Last year's TV provider NBC Sports didn't cover all the races, so BeIN's full and extend multiple class and longer broadcast time coverage of the MotoAmerica Series this year would show a net growth in audience views, without necessarily more people watching it. Just the same people watching the more broadcasts. In fact, the audience numbers could be lower, since the BeIN subscriber channel is seen in fewer homes across America than NBC Sports. - Editor
MV AGUSTA CONSOLIDATES ITS INDUSTRIAL PLAN
WITH NEW FINANCING
Varese, 24th March 2017 - Following the announcement of the agreement on the capital
increase of MV Agusta, signed on 17th November between MV Agusta Holding, a participation company controlled by Giovanni Castiglioni and the investment group Black
Ocean, controlled by the Sardarov family and by British financier, Oliver Ripley, the Italian motorcycle manufacturer, adds another important element for the consolidation of its plan.

On 15th March 2017, MV Agusta received from the Court of Varese the green light to the industrial plan put forward, aimed at the strategic and financial reshaping of the company,
leader in super premium motorcycle production.

Giovanni Castiglioni, stated: "In the last 12 months, the implemented measures have brought MV Agusta back in positive cash flow generation, allowing the company to accomplish the targets set in its plan and to consistently support product development and consolidation of our main markets. MV Agusta has a completely new product line, born from 5 years of heavy investments that, along with our iconic brand, represent the key elements to
support our growth and our clients demand."
MV Agusta

The Devil Made Us Do It!
Testing the Ducati Diavel in Italy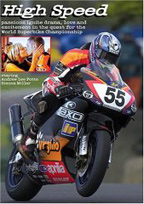 High Speed - the Movie
The best motorcycle racing movie ever made! Filmed on location at the World Superbike races , this an exciting romantic drama staring beautiful British actress Sienna Miller.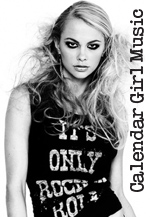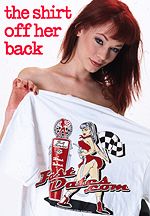 Order the Official
FastDates.com &
LA Calendar Bike Show
T-Shirts!