This Month in the new 2015 Fast Dates World Superbike Calendar Calendar ....
SBK Fast Dates World Superbike Calendar Kittens Jitka and Petra get up close and personal with newly crowned
2014 World Superbike Champion Sylvain Guintoli's Aprilia RSV4 Superbike. You'll find bikes like this with beautiful Kittens featured in the FastDates.com Calendar Bike Garage with full specifications and screensaver size pictures.
Click HERE to order the Calendar.
NEW! FAST 2015, 2014 Calendar Digital Yearbook
Go behind the scenes of the FastDates.com Calendar photo shoots at the SBK World Superbike races, the Los Angeles Calendar Motorcycle Show & Concourse d' Elegance, and inside the FastDates.com Studio of famed photographer Jim Gianatsis. Meet the official SBK World Superbike Calendar Kittens who also serve as the official SBK podium and grid girls, the top factory riders of World Superbike, and America's top custom bike builders. You'll find detailed editorial photo features on the Calendars' top Custom and Race bikes, and on the Calendar Kittens.
Did we forget anything? - Oh yes! The new FAST 2015 Calendar Yearbook Digital Edition features in high resolution every page in the new 2015 Fast Dates World Superbike, Iron & Lace Custom Bikes, Garage Girls and Cafe Racers Calendars featuring the world's top race and custom bikes and the beautiful Calendar Kittens! Now in Members Corner
---
SBK World Superbike Championship, Losial Qatar, Season Finale Round 12 of 12
THIS MAKES 54 WORLD CHAMPIONSHIPS FOR APRILIA AND 104 FOR THE PIAGGIO GROUP
Sylvain Guintoli Is 2014 World SBK Superbike Champion on his Aprilia RSV4
Aprila Doubles Its Triumph as Manufacturer World Champion

Losail, Qatar, November 2nd 2014 - It is a triumph, a double world championship win that was unimaginable just a few races ago. On the Losail track in Qatar Sylvain Guintoli completed a comeback that will go down in Superbike history and with two brilliant and undisputable wins in the two night races on the desert circuit he overtook Tom Sykes, earning the World Champion crown for the first time in his career.

Aprilia doubles the celebration by becoming the Manufacturer World Champion for the third consecutive year, reaffirming the undisputed technical superiority of the RSV4, the Italian bike that has rooted the best competition in the world since its rookie year in World SBK (2009), winning 7 World titles (three Rider and four Manufacturer). This world championship combination (Rider and Manufacturer) is the third one for the Aprilia RSV4 after sweeping the competition in 2010 and 2012 with Max Biaggi.
The night races in Losail were the culmination of a comeback that seemed impossible. After the American round at Laguna Seca the advantage Sykes (Kawasaki) had built up over Guintoli was 44 points, a huge gap with just three rounds left in the season. Since then the RSV4 and its riders were on the comeback trail, proving to be unbeatable. At Jerez and Magny-Cours Aprilia dominated the races winning three times with Melandri (and Guintoli second each time) and once with Guintoli (and Melandri second). These were extremely significant points that allowed Aprilia to catch up and overtake Kawasaki in the Manufacturer World Championship and Guintoli to turn up at the Qatar round trailing Sykes by just 12 points.

Guintoli's incredible comeback for the world championship title began with victory in Race 1. Off to a good start (fourth in the first lap), Guintoli overtook Sykes, his direct competitor for the title, who had been in front of him in the fifth lap and then Rea (in the ninth lap) and race leader Baz with 5 laps left to go. From that point on it was a gallop to victory which earned another 9 points made up on Sykes. At the start of Race 2 Aprilia's Frenchman was three points behind Sykes in the standings, a minimum gap which his authoritative and aggressive win annihilated. Sylvain took the lead in the fifth lap and from that point on it was a gallop toward the finish line and the win. In the end Guintoli took the world championship with 416 points against the 410 Sykes had racked up. Marco Melandri, dominator in recent races, ended his weekend at Qatar with an eighth and fourth place, hindered by problems with grip that he was unable to resolve.

Sylvain Guintoli's first career World championship title had been building over the last two seasons. After a 2013 season which had him fighting for victory until a series of injuries to his shoulder hindered his race for the title, the French rider took advantage of his apprenticeship astride the RSV4 in the season that has just come to an end. Consistent, fast and determined, Sylvain conducted a season that was made incredible by his comeback, arriving at the title in the very last race. Supported by the team led by Romano Albesiano, skilfully exploiting every opportunity and taking advantage of his vast experience in the racing world, Sylvain Guintoli became the second Frenchman (after Raymond Roche in 1990) to win a factory derivative Rider World Championship.


World Superbike Sails into the Season Ending Showdown at Losail
Losial, Doha (Qatar), Thursday 30 October 2014 - The final round of the 2014 eni FIM World Superbike Championship began earlier today with Thursday's traditional Media event. Tom Sykes, Sylvain Guintoli, Jonathan Rea, Davide Giugliano, Alex Lowes, Sylvain Barrier, Claudio Corti, Aaron Yates and 2014 WSS Champion Michael van der Mark were joined by four time Qatari Superbike champion Alex Cudlin for a boat ride on a typical Dhow vessel that began at the famous Corniche in Doha, taking in some of the impressive landmarks of Qatar, before ending with a photoshoot in front of the Islamic Museum.

The event began in style with Claudio Corti trying to throw one of the championship contenders, Guintoli, overboard which would have made Sykes' weekend slightly easier. With everybody watching the comedy moment, nobody realised how close to the sand banking the vessel was and moments later, the boat which was now in the middle of the Dhow Corniche, sailing alongside the impressive Doha skyline, lost the front end, and ran aground sending all the passengers off balance.

Title rivals Tom Sykes and Sylvain Guintoli had a "minor collision" on the starboard side, but were soon all smiles again after some swift intervention by the coastguard who came to the rescue. The riders were then returned to the track for a night time familiarisation session ahead of tomorrow's opening practice sessions for both World Superbike and World Supersport categories.

This weekend's event at the Losail International Circuit will see history being made, as the stars of Superbike do battle for the first time under floodlights at the circuit that last hosted the series in 2009. With only 12 points separating reigning Champion Tom Sykes and his only title rival Sylvain Guintoli anticipation in the desert is building - there are just two races and a total of 34 laps to decide the 2014 victor. Come back for complete race coverage....

Giugliano Puts Ducati On Pole with New Track Record
Superpole Saturday Nove 1st - Back on track at the Losail International Circuit today, Davide Giugliano and the Ducati Superbike Team consolidated yesterday's strong performance by qualifying in first position for the final two races of the 2014 Superbike season! Chaz Davies will line up in fourth place on tomorrow's race grid.

In hot and dry conditions very similar to yesterday (air temperature 29°C, track temperature 34°C), Davies and Giugliano were out on track at 6pm local time for the free practice session. The two Ducati Superbike men took advantage of the 30-minute session, using it to make final adjustments to their 1199 Panigale bikes ahead of the final Superpole of the 2014 season. The riders finished the session seventh (Davies) and eighth (Giugliano).

Superpole 2 – the two Ducati riders made a first exit with the race tyre. Giugliano, making just one lap, immediately moved to the top of the timesheets thanks to a time of 1'57.878. Chaz made two laps, the second of which was the fastest, and was lying sixth at mid-session. Returning to the track with the qualifying tyre, each of the factory riders completed one fast lap apiece. Chaz, who completed a fast, clean lap in 1'57.562, earned himself a position on the second row, in fourth place, for tomorrow's 17-lap races, missing out on a front row start by only 94 thousandths of a second.

Giugliano, despite being affected by a rider crashing just ahead of him, was able to complete a record-breaking lap. Stopping the clock on 1'57.033, he scored both pole position and a new 'best lap', lowering by more than two tenths the time set by Spies back in 2009. This is the second time that the Italian rider will start from pole position this season, and marks his eighth front row start. Davide's great results in the Superpole this year, combined with today's pole, mean that he closes in overall second position in the Tissot-Superpole standings, just 14 points behind winner Sykes.

Davide Giugliano, Ducati Superbike Team #34, – 1st (1'57.003) "Of course I'm really pleased to have scored pole and I was able to make the most of both the race and qualifying tyres. It's important to start on the front row but it's even more important to be consistent during the races. I'm a little worried about our race pace because to be honest we have concentrated more on my feeling with the bike. I'm happy that, despite the difficult conditions and a few problems, we have been able to work well and achieve this significant result this evening. I thank my team that is working so hard in these extreme conditions – we're focused on tomorrow's races, in which I will do all I can to close the 2014 season in a positive way."
Guintoli Wins Race One to Close the Gap on Points Leader Sykes
RACE ONE Sunday 2nd – The penultimate race of the 2014 eni FIM Superbike World Championship, the first ever to be held under floodlights has been won by Sylvain Guintoli (Aprilia Racing Team) who pulled away in the final four laps to cross the line a lonely winner ahead of compatriot Loris Baz (Kawasaki Racing Team), in what was one of the most enthralling races of the season. Thanks to his fourth win of the year, Guintoli is now only 3 points short of series leader and reigning champion Tom Sykes (Kawasaki Racing Team), who completed the podium.
From the start it was Jonathan Rea (Pata Honda World Superbike Team) that led before Baz took his turn at the front. The first half of the race saw eight riders covered by a little over a second, before things settled down a little as Guintoli and Baz began to ease away.
Lap 13 saw Melandri pass Sykes much to the delight of the Aprilia pit garage, while at the front Guintoli and Baz remained locked together. The Aprilia RSV4 #50 overtook the Kawasaki ZX-10R #76 at the start of the fourteenth lap where it would remain.
Tom Sykes regrouped to claim the final podium spot as Jonathan Rea clung on valiantly to 4th ahead of Davide Giugliano (Ducati Superbike Team) and Toni Elias (Red Devils Roma Aprilia), who were 5th and 6th respectively.
Niccolò Canepa (Althea Racing Ducati) and David Salom (Kawasaki Racing Team) crossed the line separated by 0.011s in their own private EVO fight, the pair finishing 12th and 13th overall with the Spaniard taking the EVO class series victory.
SUPERBIKE RACE 1: (Laps 17 = 91,460 Km)
POS / RIDER / NAT. / TEAM / MOTORCYCLE / GAP
1 / S. GUINTOLI / FRA / Aprilia Racing Team / Aprilia RSV4 Factory / 33'46.738
2 / L. BAZ / FRA / Kawasaki Racing Team / Kawasaki ZX-10R / 2.650
3 / T. SYKES / GBR / Kawasaki Racing Team / Kawasaki ZX-10R / 3.955
4 / J. REA / GBR / PATA Honda World Superbike / Honda CBR1000RR / 4.805
5 / D. GIUGLIANO / ITA / Ducati Superbike Team / Ducati 1199 Panigale R / 7.861
6 / T. ELIAS / ESP / Red Devils Roma / Aprilia RSV4 Factory / 8.192
7 / C. DAVIES / GBR / Ducati Superbike Team / Ducati 1199 Panigale R / 8.991
8 / M. MELANDRI / ITA / Aprilia Racing Team / Aprilia RSV4 Factory / 10.512
9 / E. LAVERTY / IRL / Voltcom Crescent Suzuki / Suzuki GSX-R1000 / 15.978
10 / A. LOWES / GBR / Voltcom Crescent Suzuki / Suzuki GSX-R1000 / 21.456
11 / L. HASLAM / GBR / PATA Honda World Superbike / Honda CBR1000RR / 25.977
12 / N. CANEPA / ITA / Althea Racing / Ducati 1199 Panigale R EVO / 29.085
13 / D. SALOM / ESP / Kawasaki Racing Team / Kawasaki ZX-10R EVO / 29.096
14 / S. BARRIER / FRA / BMW Motorrad Italia SBK / BMW S1000 RR EVO / 39.270
15 / B. STARING / AUS / IRON BRAIN Grillini Kawasaki / Kawasaki ZX-10R EVO / 43.360
16 / J. GUARNONI / FRA / MRS Kawasaki / Kawasaki ZX-10R EVO / 46.206
17 / G. MAY / USA / Team Hero EBR / EBR 1190 RX / 1'16.323
18 / I. TOTH / HUN / BMW Team Toth / BMW S1000 RR / 1 Lap
Fastest Lap: 2° Loris Baz 1'58.096 164,002 Km/h
Lap Record: 2009 B.Spies 1'59.041 162,700 Km/h
Best Lap: 2014 D.Giugliano 1'57.033 165,490 Km/h
Sykes (1) was unable to match the pace of race leader Guintoli, and when Rea (65) came up to pass Tom for 2nd place, the Championship title was doubly assured for Sylvain.
Guintoli Takes a Double Win and the 2014 World Superbike Championship Title
RACE TWO , Sunday Nov 2nd – Sylvain Guintoli (Aprilia Racing Team) is the 2014 eni FIM Superbike World Champion after a nail biting season final race held under floodlights at the Losail International Circuit. The Frenchman took the lead on lap 5 and, courtesy of a strong race pace and a new lap record of 1'57.906, he pulled a solid gap on the chasing duo of Jonathan Rea (Pata Honda World Superbike) and Tom Sykes (Kawasaki Racing Team) to take his first career double and the crown.
Sykes and Rea battled race long to determine the final spots on the podium with the Honda rider just edging the outgoing champion for second in final three laps.
Sylvain Guintoli: "I cannot believe it. I have been imaging this double win for the whole month. I never felt so good riding with this or any other bike before. I just enjoined it so badly. It has been such a hard work all season, trying not to make many mistakes. Tom has been very fast and consistent. After Laguna, when the gap was 44 points, it was a difficult situation. But we were back and in this last round I've shown I've got the speed and what it takes to win. I proved it to myself and I'm happy. I think the title will sink in later on but for now I'm just overwhelmed."
Tom Sykes: "I don't mind taking my hat off to a worthy champion. We have tried so hard all year and of course, a few incidents come to my mind now. But it is what it is. After the last few rounds, we knew Sylvain and Aprilia would have been strong. Unfortunately the outcome of today was… the winner takes it all. Sylvain, he did a great season. Obviously we've had some limitations today. I tried my best in Race 2, unfortunately it wasn't enough. But that's racing. Luckily this race is quite late in the year so I won't be too hard on myself for too long. The start of the next season won't be too far away and I'll be putting my efforts into that."
Jonathan Rea, Race result: 4th / 2nd Championship position: 3rd "I was aiming for third in the championship but I knew coming here it was going to be difficult after falling in race two in Magny-Cours. I had 12 points to make up but my team gave me an amazing bike today. In race one we thought we were being smart with the medium tyre, but we ran out of steam mid-race. For race two we joined the crowd and the soft rear tyre option worked really well. I am very happy because this is the result we deserve this year after some hard work."
In the final standings Rea finished 3rd, one point ahead of Marco Melandri.(Aprilia Racing Team) Five riders fought hard for 4th with Melandri coming home ahead of Chaz Davies (Ducati Superbike Team) and Toni Elias (Red Devils Roma Aprilia).
Newly crowned Superbike EVO winner David Salom (Kawasaki Racing Team) was once again involved in a titanic fight for the best classified EVO rider coming home ahead of Niccolò Canepa (Althea Racing Ducati) in 11th, with Bryan Staring (Iron Brain Grillini Kawasaki) riding well to claim the 3rd EVO placing in a credible 13th overall.
SUPERBIKE RACE 2: (Laps 17 = 91,460 Km)
POS / RIDER / NAT. / TEAM / MOTORCYCLE / GAP
1 / S. GUINTOLI / FRA / Aprilia Racing Team / Aprilia RSV4 Factory / 33'41.803
2 / J. REA / GBR / PATA Honda World Superbike / Honda CBR1000RR / 3.568
3 / T. SYKES / GBR / Kawasaki Racing Team / Kawasaki ZX-10R / 5.092
4 / M. MELANDRI / ITA / Aprilia Racing Team / Aprilia RSV4 Factory / 8.305
5 / C. DAVIES / GBR / Ducati Superbike Team / Ducati 1199 Panigale R / 8.390
6 / T. ELIAS / ESP / Red Devils Roma / Aprilia RSV4 Factory / 8.654
7 / L. BAZ / FRA / Kawasaki Racing Team / Kawasaki ZX-10R / 9.115
8 / D. GIUGLIANO / ITA / Ducati Superbike Team / Ducati 1199 Panigale R / 13.015
9 / A. LOWES / GBR / Voltcom Crescent Suzuki / Suzuki GSX-R1000 / 13.478
10 / L. HASLAM / GBR / PATA Honda World Superbike / Honda CBR1000RR / 25.471
11 / D. SALOM / ESP / Kawasaki Racing Team / Kawasaki ZX-10R EVO / 37.964
12 / N. CANEPA / ITA / Althea Racing / Ducati 1199 Panigale R EVO / 38.001
13 / B. STARING / AUS / IRON BRAIN Grillini Kawasaki / Kawasaki ZX-10R EVO / 46.248
14 / C. CORTI / ITA / MV Agusta Reparto Corse / MV Agusta F4 RR / 51.926
15 / A. ANDREOZZI / ITA / Team Pedercini / Kawasaki ZX-10R EVO / 56.331
16 / G. MAY / USA / Team Hero EBR / EBR 1190 RX / 1'23.937
17 / I. TOTH / HUN / BMW Team Toth / BMW S1000 RR / 1 Lap
18 / A. CUDLIN / AUS / Team Pedercini / Kawasaki ZX-10R EVO / 1 Lap
Fastest Lap: 8° Sylvain Guintoli 1'57.906 164,266 Km/h
Lap Record: 2014 L.Baz 1'58.096 164,000 Km/h
Best Lap: 2014 D.Giugliano 1'57.033 165,490 Km/h
SUPERBIKE CHAMPIONSHIP POSITIONS:
1 GUINTOLI 416, 2 SYKES 410, 3 REA 334, 4 MELANDRI 333,
5 BAZ 311, 6 DAVIES 215, 7 HASLAM 187, 8 GIUGLIANO 181,
9 ELIAS 171, 10 LAVERTY 161, 11 LOWES 139, 12 SALOM 103,
13 CANEPA 73, 14 GUARNONI 45, 15 BARRIER 40, 16 CAMIER 37,
17 CORTI 27, 18 MORAIS 24, 19 ANDREOZZI 22, 20 FORET 20.
FINAL MANUFACTURER POSITIONS:
1 APRILIA 468, 2 KAWASAKI 431, 3 HONDA 350, 4 DUCATI 291,
5 SUZUKI 234, 6 BMW 81, 7 MV AGUSTA 34, 8 EBR 2
Van Der Mark heads Wilairot, after clinching the 600 title last month at Magny-Cours.
Van Der Mark Wins His Final WWS Race
The 2014 World Supersport Champion Michael van der Mark (Pata Honda World Supersport Team) underlined a great season in the WSS class with a front running performance at Losail to take his sixth win in 11 races and extend his final points gap over his nearest rival to 82 points, with a final total of 230.
Van der Mark will move up to the Superbike wing of his current team's operations in 2015 and waved goodbye to the WSS class in perfect fashion with his Losail race victory. In every race except the first in Australia, where he scored a non-finish, 'Magic Mikey' has never finished lower than second.
The young Dutch rider had Ratthapark Wilairot (Core PTR Honda) for company for most of the Losail race as they moved ahead of the chasing pack that was led at the start by Lorenzo Zanetti (Pata Honda World Supersport Team). Zanetti had to drop back to finish seventh and in doing so he ends the season in fourth place overall, on 112 points. Lorenzo could not make his tyres last for the entire 15-laps but he finished just eight seconds back from his team-mate.
Wilairot finished second at Losail for easily his best result of the year after finding set-up improvements at the final round and also having seen the benefits of racing both Moto2 and WSS classes this season. He moved to ninth in the final championship standings, with 70 points. Jules Cluzel (MV Agusta) was the final podium finisher, 5.124 seconds down on van der Mark.

SUPERSPORT 600 RACE RESULTS: (Laps 15 = 80,700 Km)
POS / RIDER / NAT. / TEAM / MOTORCYCLE / GAP
1 / M. VD MARK / NED / PATA Honda World Supersport / Honda CBR600RR / 30'42.722
2 / R. WILAIROT / THA / Core PTR Honda / Honda CBR600RR / 3.570
3 / J. CLUZEL / FRA / MV Agusta Reparto Corse / MV Agusta F3 675 / 5.124
4 / L. MAHIAS / FRA / DMC Panavto-Yamaha / Yamaha YZF R6 / 5.476
5 / K. COGHLAN / GBR / DMC Panavto-Yamaha / Yamaha YZF R6 / 5.578
6 / R. ROLFO / ITA / Team GO Eleven / Kawasaki ZX-6R / 8.275
7 / L. ZANETTI / ITA / PATA Honda World Supersport / Honda CBR600RR / 8.965
8 / K. SOFUOGLU / TUR / San Carlo Puccetti Racing / Kawasaki ZX-6R / 12.367
9 / R. TAMBURINI / ITA / San Carlo Puccetti Racing / Kawasaki ZX-6R / 22.923
10 / M. ROCCOLI / ITA / MV Agusta Reparto Corse / MV Agusta F3 675 / 23.081
11 / F. MARINO / FRA / Kawasaki Intermoto Ponyexpres / Kawasaki ZX-6R / 25.585
12 / P. JACOBSEN / USA / Kawasaki Intermoto Ponyexpres / Kawasaki ZX-6R / 25.668
13 / R. DE ROSA / ITA / Team Lorini / Honda CBR600RR / 26.094
14 / C. GAMARINO / ITA / Team GO Eleven / Kawasaki ZX-6R / 28.026
15 / M. LAW / GBR / Kawasaki Intermoto Ponyexpres / Kawasaki ZX-6R / 29.868
16 / N. AL MALKI / QAT / CIA Insurance Honda / Honda CBR600RR / 48.357
17 / A. IVANOV / RUS / DMC Panavto-Yamaha / Yamaha YZF R6 / 1'00.928
18 / F. MENGHI / ITA / VFT Racing / Yamaha YZF R6 / 1'00.968
Fastest Lap: 15° Jules Cluzel 2'01.999 158,755 Km/h
Lap Record: 2009 A.Pitt 2'02.577 158,010 Km/h
Best Lap: 2009 C.Crutchlow 2'01.586 159,290 Km/h
FINAL 600 CHAMPIONSHIP POSITIONS:
1 VD MARK 230, 2 CLUZEL 148, 3 MARINO 125, 4 ZANETTI 112,
5 COGHLAN 109, 6 JACOBSEN 99, 7 ROLFO 97, 8 SOFUOGLU 94,
9 WILAIROT 70, 10 DE ROSA 70, 11 TAMBURINI 70, 12 KENNEDY 56,
13 BUSSOLOTTI 30, 14 NOCCO 27, 15 GAMARINO 27, 16 WAHR 26,
17 RUSSO 25, 18 MENGHI 20, 19 LEONOV 19, 20 ROCCOLI 15.
FINAL MANUFACTURER POSITIONS:
1 HONDA 251, 2 KAWASAKI 181, 3 MV AGUSTA 162, 4 YAMAHA 121,
5 TRIUMPH 9.
---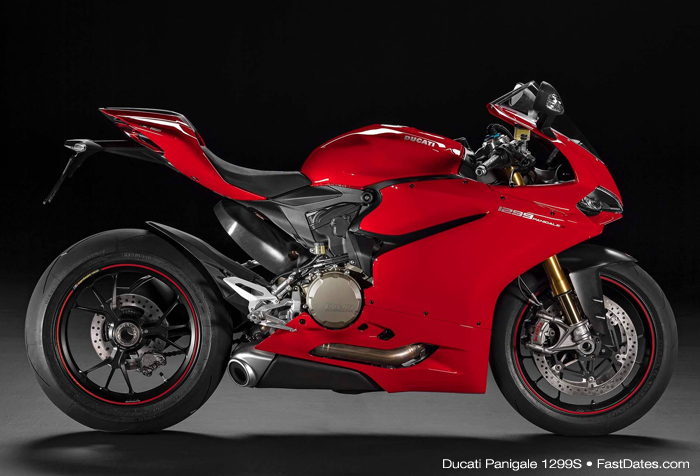 New 2014 Ducati 1299 Panigale, 1199R 15 Superbikes announced
EICMA, Italy, November 3rd 2014 - Ducati found that "lost mid-range torque" with its current Superquadro1199 motor. It just took an 87cc displacement increase with a bigger bore to bring back the previous generation longer stroke Testastretta motor's torque curve that Ducati fans loved and missed with the Superquadro. The new generation Superquadro short stoke engine was specifically designed for racing and peak power, and as such, the engine's architecture won't allow it to return return to a longer stroke. But the Superquadro short stroke engine design does allow it to have a larger bore up from 112 to 116mmm, hence the new larger 1285cc displacement was the next best option for the new 1299 Panigale engine - though Ducati doesn't admit to the reason at their EICMA Press introduction other than it was to "keep up with the competitors".

However, we are sorry to see Ducati has dropped the 1199 Superquadro engine from its Superbike line. The hold out being the new updated 2015 model 1199R homologation bike required for FIM World Superbike and Superstock racing which now gets the hotter Superleggera 1199 motor with its Titanium rotating pits, hotter cams, higher compression and 500 more peak RPM for 205 hp. This is Ducati's World Superbike displacement engine, and we think a lot of hard core Ducati Superbike fans who can't afford an 1199R, will now miss this direct link to the team's World Superbikes. And all the 2015 Panigalles across the line get a quicker 24-degree steering head angle.
The new 2015 year model 1199R is essentially a 2014 Superleggera, right down to the mechanical adjustment suspension, rather than the Panigale's excellent computer controlled electronic Ohlins suspension which would be legal in WSBK for 2015. We are disappointed that Ducati did not keep the electronic suspension on the 1199R. We hope the new 1199R will be closed to the previous model 1199R's $30,000 price tag, than the Superleggera's over inflated $70,000 price tag. It does now come with the Superleggera;s Akrapovic full-Titanium racing exhaust system, so this might bump the price up to between $35-40,0000. Still, those 500 people who bought the expensive Superleggera at twice that price earlier this year, might not be happy either way.

Click on the new Ducati 2015 Panigale Superbike Specification Chart below to ENLARGE:


Other new Ducati models introduced today at EICMA included an upgraded Multistrada 1200 with the new Testastretta DVT variable cam engine for more power and torque, and with upgraded engine and suspension electronics. Rhere was also an upscale Titanium and Carbon Fibre model Diavel crusier bike, and the Ducati Scramber line intoduced last month at Intermot. Expect the new DVT engine to be found in the Diavel bikes in another year.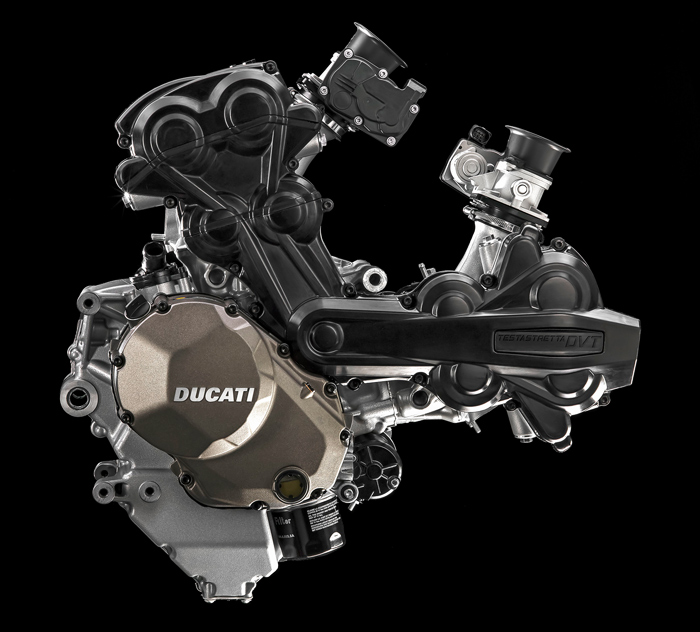 New Ducati Testastretta DVT (Desmodromic Variable Timing) Streetbike Engine
Adding Variable Cam Timing to Its Legendary V-Twin Increases Power and Torque

October 15th 2014 - Ducati presents the first motorcycle engine with variable timing of both the intake and exhaust camshafts. Named Ducati Testastretta DVT, Desmodromic Variable Timing, Ducati's new Desmodromic engine is the first in the world with variable timing on both inlet and exhaust camshafts, leading the way for a whole new generation of such engines. The innovative, new design overcomes an engineering gap in current production motorcycle engines and underlines Ducati's strength in developing ground-breaking engine and motorcycle technologies. Continued Here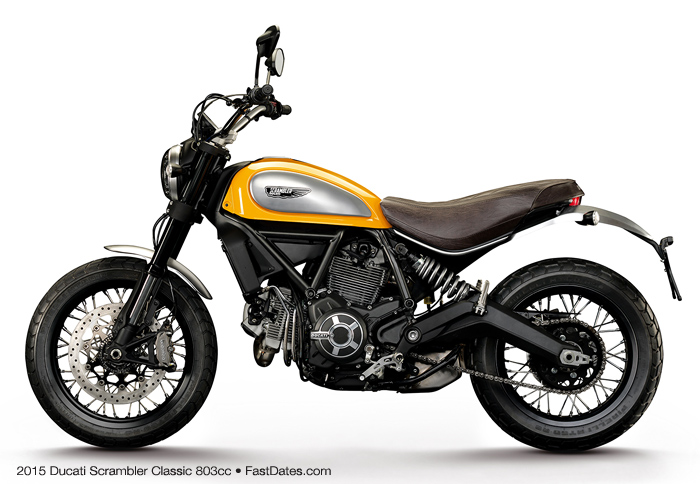 Ducati Scramber Classic with wire spoke alloy wheels and high rear fender is highest priced model at $9,995. Click to Go BIG
Ducati Premiers It's New Retro Scambler at Intermot
Intermot, Cologne Germany, October 1st 2014 - The wait is over at last. The Ducati Scrambler is finally out of the yellow container that has so jealously guarded it over the last few months and is now – after the previews granted to employees and Ducatisti at
World Ducati Week 2014 - officially ready to be revealed to all enthusiasts. This is more than just a new bike: it's a whole new world, one that expresses itself via a range of versions that provide a starting point for satisfying the different needs and wants of individual motorcyclists. CONTINUED HERE
---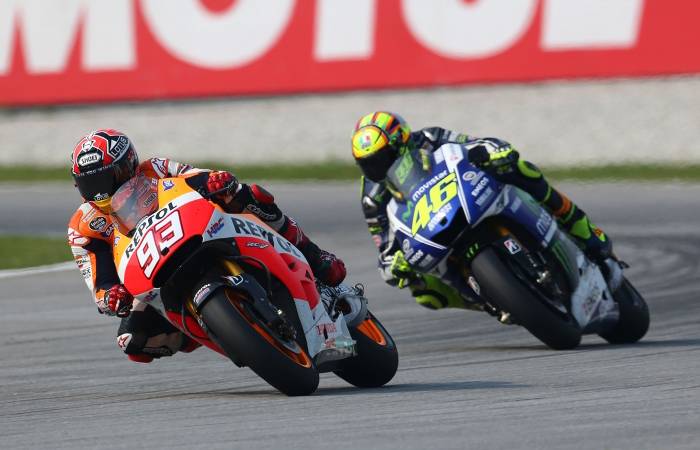 Rossi (46) battled with team mate Lorenzo for the lead in the opening laps, then was passed by (93) Marquez for the race win.

MotoGP World Championship, Sepang Round 17 of 18
Marquez Equals Doohan's Record, Honda Takes Manufacturer's Title at Sepang
Malaysian Grand Prix, Sepang, Sunday, 26 October 2014 - Double MotoGP World Champion Marc Marquez (Repsol Honda RC213V) stormed to his 12th victory of the year at sweltering hot Sepang this afternoon, equalling the record for the most elite-class wins in a season, set by former Repsol Honda rider Mick Doohan in 1997.
The Spaniard's latest success also gave Honda its 21st constructors' World Championship in the premier class and its 63rd in total since the company commenced its full-time participation in motorcycling's World Championship during the early 1960s. Marquez's 44th GP win was also Honda's 695th victory across the 50, 125, Moto3, 250, 500 and MotoGP categories. Continued Here
---
Energica Ego Italain Electric Superbike Goes on Sale in 2015
Oct 2014, EICMA, Cologne, DM - The Energica Evo which premiered in prototype form at EICMA in 2013 is now entering production and os avaiable for ordering.

The world's first all-electric superbike bred from the heartland of Italian racing legend. The Energica EGO. Designed and built by the same people who have designed and engineered racing performance from Formula One Racing to Le Mans 24h for over 40 years. and offers Massive Performance, no emissions. More Information Here
---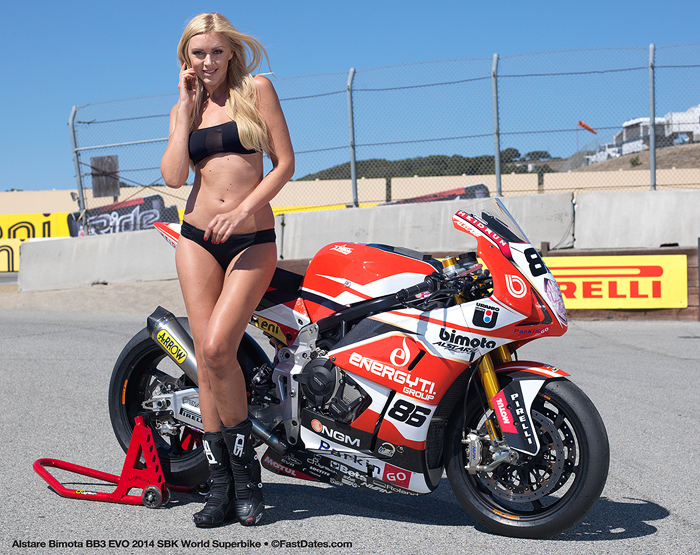 Now in the Calendar Bike Garage!
Alstare Bimota DB3 EVO World Superbike
Up close detail shots of the race bike and full-size screen saver photos with SBK Fast Dates Calendar Kittn Petra.
---
World Superbike Returns to Laguna Seca July 17-19, 2015
10/22/2014 - As expected, the World Superbike Championship is returning to Mazda Raceway Laguna Seca in July for a third consecutive year as the U.S.'s only round in the title chase. The race will be held on the Monterey Peninsula in Northern California the weekend of July 17-19. It is also expected to include a round of the new MotoAmerica AMA Pro Roadracing Championship, though it has yet to be confirmed.
"We continue to be pleased with the growth of the fan base for the series," says Gill Campbell, Mazda Raceway Laguna Seca CEO/general manager. "With the continuation of GEICO as title sponsor, it seems clear that the U.S. motorcycle industry also sees this as an important event in which to reach out to their enthusiasts."
Nearly 50,000 fans attended last year's race, according to the racetrack, with 24 percent of the ticket buyers coming from Southern California. The 2015 World Superbike Championship will consist of 14 rounds.
Tickets for the eni FIM Superbike World Championship, GEICO Motorcycle U.S. Round go on sale in December and will be available online at www.MazdaRaceway.com or by calling the ticket office at 800/327-7322
---


Kawasaki Stunner at Intermot!
The new H2R 300hp Supercharged Superbike

Intermot, Cologne Germany, October 1st 2014 - When Kawasaki first conceived the Ninja H2R, the driving development concept was to offer the kind of acceleration no rider had experienced before. That a motorcycle be "Fun to Ride" is one of Kawasaki's guiding principles. But while there are many ways for a motorcycle to be enjoyed, it was felt that having incredible acceleration was a major factor in delivering ultimate riding exhilaration. CONTINUED HERE
---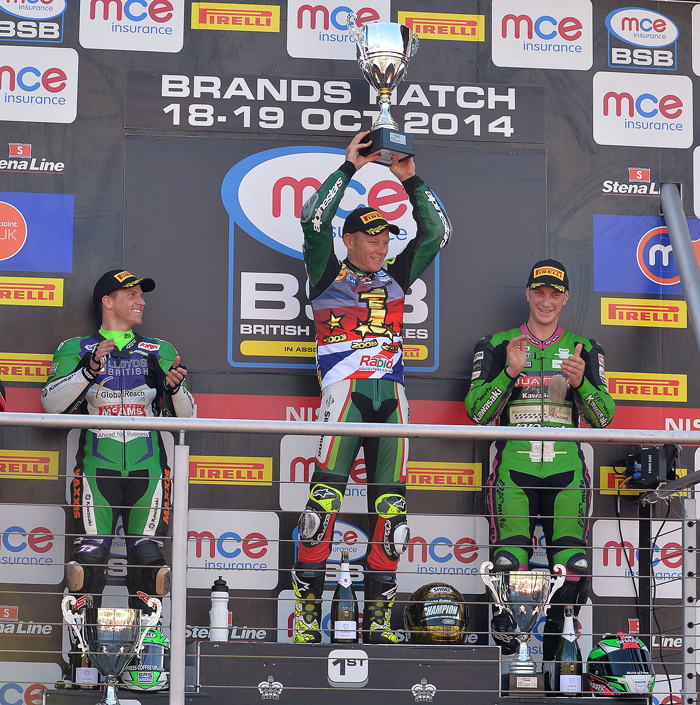 Shayne Byrne (67) celebrates his 4th hard fought Bristihs Superbike title win at Brands Hatch.
British Superbike Championship, Round 11 of 11 Brans Hatch, Great Britain

Historic Fourth British Superbike Title For Byrne
Brands Hatch, UK, Sunday 19th October 2014 - Shane 'Shakey' Byrne became the first man in history to take the MCE Insurance British Superbike Championship on four occasions when he clinched the 2014 crown with a double victory on the Rapid Solicitors Kawasaki at Brands Hatch today. Complete Race Coverge Here
---
Fast Dates World Superbike Calendar Celebrates 20 years by bringing
Czech SBK Calendar Kittens Jitka and Petra to 2014
Laguna Seca World Superbike and the LA Calendar Motorcycle Show
By Jim Gianatsis Photos by Jim Gianatsis, Massimo Oliana and Sabrina Mosca

California, USA, July 15-22nd 2014 -The FastDates.com Calendars and myself, producer / photographer Jim Gianatsis were excited to announce an agreement with SBK World Superbike and the international model agencies PetrasAngles.com and UmbrellaGirlsUSA.com to bring beautiful Czech Republic SBK grid girls Jitka Pralinka and Petra Ruzinka to the United States during July 2014 to work for SBK and shoot with me at the Mazda Raceway Laguna Seca United States SBK World Superbike and AMA National race weekend July 11-13th, and the LA Calendar Motorcycle Show in Malibu on July 20th.

– Complete Story and Photos Here –
Now in The Calendar Bike Garage!
Imagine Vehicle's Honda CBX Best of Show Winner! Detail Photos and Full Size Screensavers with Calendar Kitten Petra.

2014 LA Calendar Motorcycle Show Concourse d' Elegance & Calendar Girl Music Festival
Report and photos by Jim Gianatsis

Malibu, CA, Sunday July 20th 2014 - The 2014 edition of the LA Calendar Motorcycle Show continued its now 23rd year tradition as the premier outdoor streetbike event in America with producer photographer Jim Gianatsis moving the Show this year to the beautiful green lawns of the Malibu Golf Course among the twisty canyon roads in the Santa Monica Mountains alongside the Pacific Ocean. Highlighting this year's exciting activities was the emergence of another new and soon to be renown custom bike builder to the sport for which the Calendar Show is known for cultivating. Additional Calendar Show coverage and photos at:

- 2014 LA Calendar Motorcycle Show Coverage -
---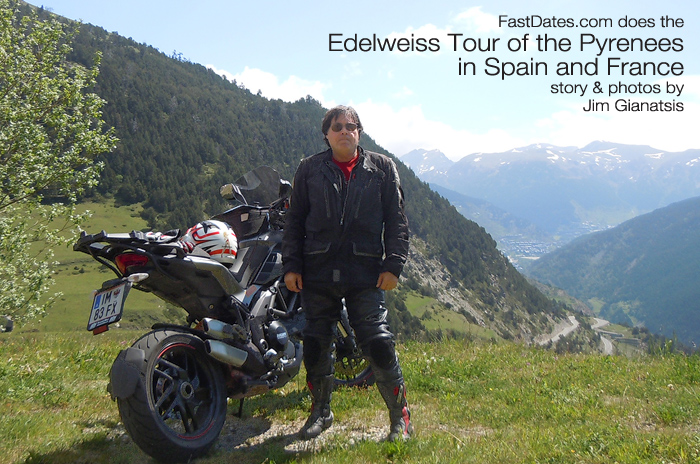 Edelweiss Motorcycle Tour of the Pyrenees
By Jim Gianatsis / photos by Jim Gianatsis
Barcelona, Spain, June 2014 - For me, there's no more beautiful, educational and exciting place in the world to visit than Western Europe. And to visit parts of it on a world class motorcycle on perfect riding roads without traffic, unencumbered by baggage, with experienced tour guides who know all the best roads and places to stop, is nothing short of nirvana.
This is the definition of an Edelweiss Bike Travel tour. And while they have a tour catalog chock full of motorcycle tours taking place around the world from the far reaches of Africa and Asia, to Australia and America, every one of their European tours is on my bucket list. Especially when they partner their rides up with motorcycle manufacturers like BMW, Ducati and Triumph, with a Start and End point at the company's factory for a visit or at a World Superbike or MotoGP round. Complete Story Here
---
There's More! Go to Pit Lane News Previous Week

Also Visit: Fast Dates Calendar News • Iron & Lace Calendar News
Calendar Girl News • Meet the Models • Paddock Garage
Get FastDates.com T-Shirts, Mugs & Photographs from Our Store


MEMBERS CORNER! Calendar Kittens, Paddock Garage, Iron & Lace Garage


Amazon.com Motorcycle Products & Apparel Store



MotorcycleSuperstore.com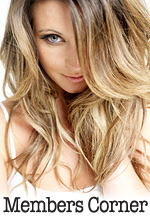 Hot Bikes, Sexy Kittens
Your Exclusive Grid Pass
also includes....
---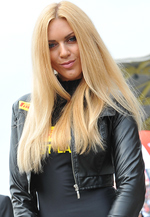 2014 SBK Race Season
Meet the offical SBK
World Superbike Girls!

2013 SBK Race Season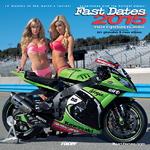 Order the New
2014 / 2015 Calendars!
with the FastDates.com Calendar Kittens - the official SBK Umbrella Girls!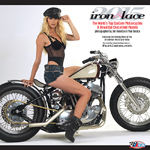 Click Below for more
2015 Calendars!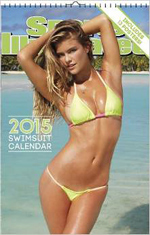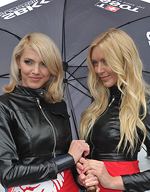 Meet FastDates.com
Calendar Kittens
SBK Grid Girls
Jitunka & Petra!
---
World Superbike champion Sylvain Guintoli joins Pata Honda
Monday Nov 3rd, 2014 - The 2014 World Superbike champion Sylvain Guintoli has signed an agreement to ride for the Pata Honda team alongside Michael van der Mark in the 2015 championship aboard Honda's CBR1000RR Fireblade SP machine.

Guintoli is one of the most widely experienced riders in the World Superbike paddock and won the 2014 title in yesterday's final round at the Losail International Circuit in Qatar. The French rider, who lives in the UK with his English wife Caroline and their four children, has also ridden at the highest level in MotoGP.

The 32-year-old has a total of nine World Superbike wins to his credit, five of which have come this season: at Phillip Island in Australia, Assen in the Netherlands, his home round of Magny-Cours in France last month, and a double race win in Qatar yesterday to end the season in some style. He boasts a total of 40 WSBK podium finishes.

Although the 2015 season will be Guintoli's first ride for Honda, he has a strong historical relationship with the team's title partner Pata, having ridden for a Pata-sponsored Ducati team in 2012, taking two race victories to finish seventh that season in the World Superbike standings.

The announcement of Guintoli's appointment to the Pata Honda World Superbike team and his new partnership with 2014 World Supersport champion, Michael van der Mark, means that the team will bid farewell to both Jonathan Rea and Leon Haslam. The entire Pata Honda team and Honda Motor Europe offer their very best wishes to both riders in the future careers.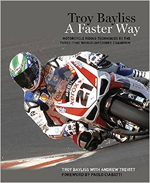 New! Troy Bayliss
A Faster Way
Track Riding Book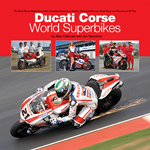 Retail $49.95 ea.
Click to Order from Amazon.com

Ducati Corse
World Superbikes
by Alan Cathcart
& Jim Gianatsis
The Official SBK
World Superbikes
1987-2012
25 Year History Book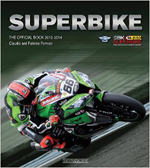 The Official SBK
2013-2014 Yearbook
The Official SBK
2012-2013 Yearbook
These SBK Yearbooks are the Best Books Ever about World Superbike. They feature awesome color photography of the riders, bike and racing action. The feature a detailed revue of the past season in pictures and statistics, with a detailed look at the bikes and riders.

Plus a technical look data all the bikes, a preview of the upcoming season's Championship!
We buy this every year ourselves and highly recommend it!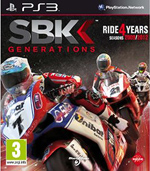 SBK World Superbike Video Game


Official Print Media Partner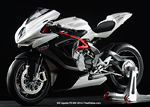 MV Agusta F3 800cc

The Devil Made Us Do It!
Testing the Ducati Diavel in Italy
Sudco Carburetor Kits & OEM Replacement Parts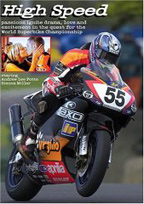 High Speed - the Movie
The best motorcycle racing movie ever made! Filmed on location at the World Superbike races , this an exciting romantic drama staring beautiful British actress Sienna Miller.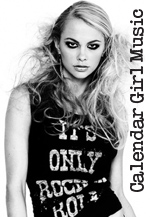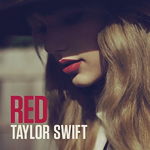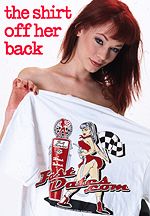 Order the Official
FastDates.com &
LA Calendar Bike Show
T-Shirts!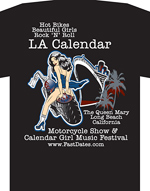 Randy de Puniet joins Crescent Suzuki World Superbike for 2015.
Oct 14th 2014 - Crescent Suzuki is delighted to announce its completed rider line-up for the 2015 FIM Superbike World Championship as world-renowned competitor and current Suzuki MotoGP™ test rider Randy de Puniet joins the UK-based team alongside Alex Lowes.
A long-standing racer in Grand Prix, de Puniet has amassed 139 MotoGP race starts and five 250cc GP race wins during his 15 years on the world stage so far. During 2014, he has become instrumental to the development of Suzuki's 2015 return to GP competition with the all-new GSX-RR.
The 33-year-old Frenchman will enter the World Superbike series full-time with his new Crescent Suzuki squad for the 2015 season but will also continue to test the Suzuki GP machine, with particular responsibility for matching the bike's performance to MotoGP's new 2016 tyre provider. De Puniet is very motivated for competitive action aboard the World Superbike specification GSX-R1000, after his successful second-place result as part of the Yoshimura team in the 2014 Suzuka 8 hour endurance race.
Voltcom Crescent Suzuki will complete its last race of the 2014 season with current riders Eugene Laverty and Alex Lowes at the Losail International Circuit, in Qatar, on November 2nd, before beginning an extensive winter of testing and development with de Puniet and Lowes.
Randy de Puniet: "I'm so happy to be joining Crescent Suzuki for the Superbike World Championship because my target for 2015 was to get back to competing on the race track. Testing for the past year was ok but of course what I really want is to race! I really enjoyed racing in Suzuka this year - to race, to fight and to be on the podium is everything to me. I had the opportunity to join the Crescent team for next year and I'm really happy; my first priority was to stay with Suzuki because I want to stay within this family, and for me this is a new challenge – a new championship, new bike, new tyre, everything is different and I have many things to learn but I am ready for that and I'm very confident. I will be joining a very strong team with a lot of experience and I think the bike will be good next year. We have a good test plan for this winter and I think we will be ready for the first race in Phillip Island next year."
Paul Denning – Team Manager: "We couldn't be happier to have secured Randy's agreement to compete in the 2015 World Superbike Championship on board our GSX-R1000. We needed a high quality rider to replace Eugene; Randy was the obvious choice, and we are very proud to have gained his trust and commitment to race with us next year."
Terol to join
Althea Racing in 2015
Oct 10th - Spanish website Motoworld.es reported that Nicolas 'Nico' Terol, 26, will be soon signing a deal to race in World Superbike next year with team Althea Racing. The 2011 125cc World Champion would contest his rookie year in the series after 10 full seasons spent in the GP paddock.