Ed Sokov of the Rock Store, Dies at age 86
Los Angeles, CA, April 2nd, 2012 - For nearly 50 years the reknown Rock Store in Cornell, California, located on the legendary racer road Mulholland Higway, some 15 miles northwest of Los Angeles, has been and continues to be the largest ride-to and weekend meeting place in the world for motorcyclists. Ed Sokov, owner of the Rock Store with his wife Vern, passed away on April 2, 2012 in Westlake Village, CA, at the age of 86, of congestive heart failure. God Speed Ed!
Ed and Vern (Veronica) Savko moved to Southern California from Pittsburgh, Pennsylvania after WWII. They stumbled across this building, made entirely out of volcanic rock, which had been a stagecoach stop in the 1910's. They purchased this "Rock Store" in 1961 and created a small town grocery store out of it. As the years rolled by, many changes were taking place in this town of Cornell, California.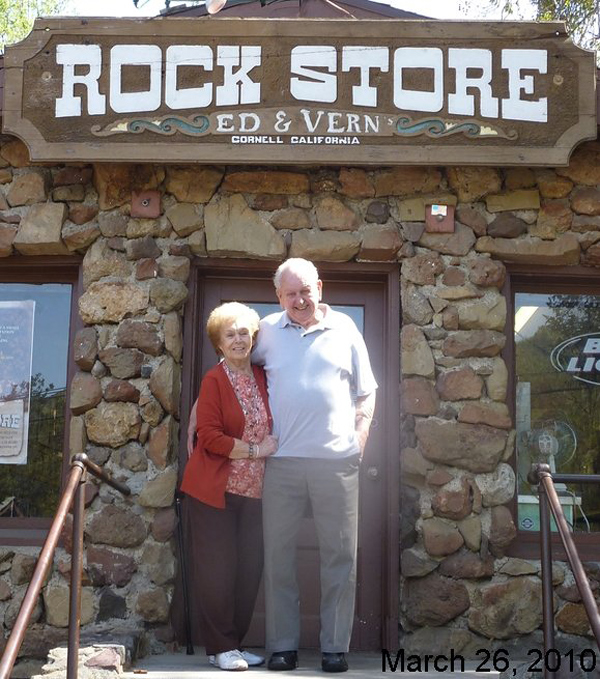 Cornell started growing in population, which forced the development of major roadways connecting Mulholland Highway to the Pacific Coast. As people started flocking to this area, more and more people started taking notice of this small town store. Not only were carloads of people stopping by for cold refreshments, but motorcyclists began pouring in from all directions. They were drawn to the windy canyon roads and, of course, the opportunity to really test out their riding skills.
As more and more people began frequenting this pit stop it became a landmark institution for the avid motorcyclist community. Ed and Vern have built a reputation for the Rock Store as one of the top tourist destinations, and a hang out for the "who's who" of the motorcycling world. The Rock Store is the most famous motorcycle stop in Southern California, if not the world, and has been featured in many commercials, films, music videos, television productions and magazine photos.
The Rock Store has been a regular ride-to destination for me since I first moved to Los Angeles in 1983 and 'discovered' it on my first Sunday streetbike ride on Mulholland Highway. It was incredible to find such a cool location frequented my all types of motorcyclists so near to where I lived, very similar to the well-known Ace Cafe in London, Marcus Dairy in Massachusetts, and Alice's Restaurant on Skyline Hwy 35 in Woodside, California, just south of San Francisco. I'll never forget my ride home from the Rock Story that day, a 100 mph blast back down Mulholland Highway, which end at a traffic light in Woodland Hills some 15 minutes later when a California CHP car pulled up behind me with its lights flashing and the radiator smoking steam. Seems the police officer had been chasing me the entire way and I never knew it, because he couldn't catch up until I stopped for the light. My girlfriend had to bail me out of jail at the Malibu Police Station that night.
Stories of rides to and from the Rock Store through the Santa Monica Mountains on roads like Mulholland, Latigo Canyon, Piuma and Stunt Roads are never ending. The friends made, the friends lost, the bikes, the races.... During those years I got to know Ed and Vern, and their son Richard (an Air Force fighter pilot in the Thunderbirds precision flying team) very well over those ensuing years. And of course, starting back in the early 1990's the Rock Store became a favorite location of mine to shoot the FastDates.com Calendars. Just some of the legendary bikes I photographed for the Fast Dates Racebike and Iron & Lace Custom Bike Calendars in front of the Rock Store gas pumps with beautiful models have included World Champions Wayne Rainey's and Valentino Rossi's MotoGP bikes.
Ed was a feisty old bastard. He tolerated a lot of idiots on motorcycles who visited the Rock Store, blasting in and out with straight pipes and doing burnouts and wheelie's, crashing and getting killed on the famous switchbacks called "the Snake" going up the hill, upsetting the neighbors and even causing CHP road closures. If you came to just hang out and didn't buy anything, like a cupof coffee, Ed would give you hell. If Ed didn't yell at you at least once and kick you out of there, then you probably weren't a friend. His usual respose if you asked him anything? "Yeah. Okay. Whatever."
The Rock Store will stay on in the Sokov family. Vern will continue to run it over the next year with the help of son Richard's now grown up daughter Lindsey, a trained nurse. Richard has 1-2 more years to finish out his military career at a training school in Monterey, afterwich he plans to retire and move back down to Los Angeles to take over running the Rock Store in the coming years.
There will be an Ed Savko Memorial at the Rockstore, Tuesday April 10th 2pm organized by his son Richard, following Ed's funeral a morning funeral at St. Jude Church in Westlake Village at 10:00 am. Everyone is welcome to attend the Rock Store Memorial at 2pm . Rich will have a movie /slide presentation of Ed's life with old pictures from Ed's years in the war andearly Rock Store years. It's BYOB and Pot Luck Food. Come and hang with your buddies to celebrate Ed's life and his legacy the Rock Store. - Jim Gianatsis
For More Go To: The Rock Store • The Rock Store on Facebook • Rock Store Photos • The Rock Store DVD Movie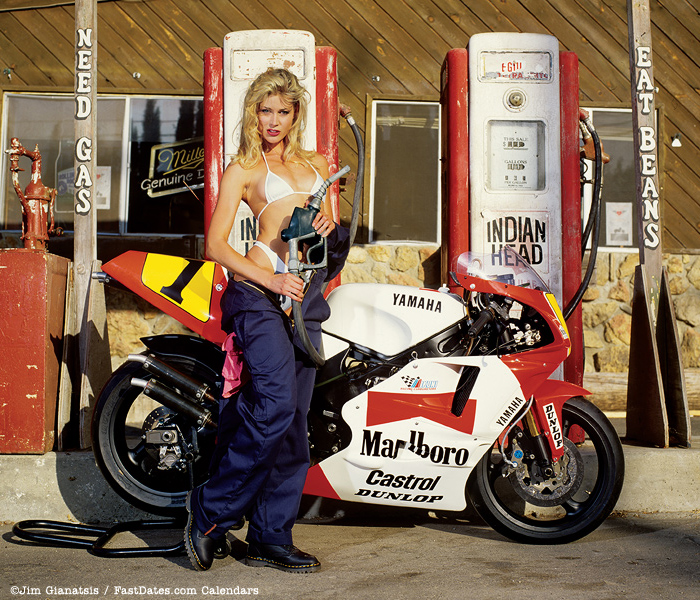 ---
MotoGP World Championship, Round 1 of 18, Losail, Qatar

Lorenzo Starts the 2012 MotoGP Season Off Right
Commercialbank Grand Prix of Qatar, Sunday, April 8th 2012 - Jorge Lorenzo (Yamaha Factory Racing) took his first premier class victory at the Losail International Circuit to open the 2012 MotoGP™ season in the best possible manner, after battling reigning World Champion Casey Stoner and the Australian's Repsol Honda team-mate Dani Pedrosa for the duration of the 22-lap race on Sunday evening. It was also a superb start to the new 1000cc era in MotoGP, as the CRT machines also made their debut in an action-packed race.

Starting from pole for the first time since the US Grand Prix last July, Lorenzo held the lead until the third lap before Stoner assumed first position with a pass on the start/finish straight. Lorenzo then followed Stoner for the majority of the race before passing his rival with three laps to go, and he eventually crossed the line 0.852s ahead of Pedrosa who placed second as Stoner ended the race third.

Dani Pedrosa passed teammate Casey Stoner, who was struggling with his tiresarm cramp, in th closing laps to take 2nd ahaed of Casey.

After a difficult weekend which had seen Pedrosa qualify in seventh the Spaniard shot from row three of the grid into third position on the opening lap, and on lap 20 passed his team-mate Stoner with a superb move on the brakes going into Turn 1 to take second. Stoner, who had won in Qatar for four of the past five seasons, took his 16th successive podium finish as he got his title defence underway.

With the leading trio involved in an eye-catching contest for the podium positions at the front, an excellent duel between Monster Yamaha Tech 3 team-mates Cal Crutchlow and Andrea Dovizioso played out in their wake. The Italian, in his first race on the M1, was in front with his British team-mate all over his exhaust until lap 17, when Crutchlow got past Dovizioso and held out for fourth to equal his best-ever MotoGP result.
Nicky Hayden (Ducati Team) was the highest placing Desmosedici, beating Álvaro Bautista (San Carlo Honda Gresini) to sixth by just 0.033s on the Spaniard's debut with the team, and 2011 Moto2 World Champion Stefan Bradl (LCR Honda) capped an impressive debut MotoGP ride with eighth place.

Héctor Barberá (Pramac Racing) had been in the hunt for sixth but ran off when he pushed too hard in the closing stages and the Spaniard finished ninth, and the final spot in the top 10 went to Valentino Rossi (Ducati Team) who had appeared to be struggling with his Desmosedici GP12 in the early stages of the race.


Colin Edwards (above) was the first of the CRT (Claiming Rules Team) bikes in 12th place in the 22 rider starting field. The CRT bikes use production Superbike engines in a prototype frame and chassis to reduce costs and fill out the now meager 12-bike prototype MotoGP grid. Supposedly they are available to be claimed at just EURO $20,000. In actuality their suspension alone, is probably worth that much. The CRT bikes ran about 1.5 seconds a lap slower than the GP bikes, somewhere on par with a World Superbike. With World Superbike s costing about $80,000 each, if the general public could claim CRT bikes they 'ld be sold out immediately.
Yamaha Factory Racing's Ben Spies ended the race in 11th, whilst the honour of the highest placing CRT went to Colin Edwards (NGM Mobile Forward Racing Team). The American held off the challenge of Randy de Puniet (Power Electronics Aspar) to place his BMW-Suter 12th, with Yonny Hernández (Avintia Racing MotoGP) and Aleix Espargaró (Power Electronics Aspar) taking the last points on offer. Karel Abraham (Cardion ab Motoracing), Danilo Petrucci (Came Iodaracing Project) and Michele Pirro (San Carlo Honda Gresini) all suffered the disappointment of not finishing the race.
Jorge Lorenzo, Yamaha, Position : 1st
"What an amazing race! I put everything I have, all my energy into the track, this victory is because I never gave up, kept pushing and trying. Casey was very strong at the beginning and opened a gap. Fortunately for us he struggled at the end and dropped his pace where I could keep mine so I managed to pass him. I am very grateful to Yamaha because they have made a big step this winter on the YZR-M1."
Dani Pedrosa, Repsol Honda: 2nd
"I'm very happy with this result because we have been able to turn around all the problems we had during the weekend. After a good pre-season we got here and everything went wrong; I had flu and a fever, I crashed on Friday, then the qualifying practice was a disaster. So, it's very good to leave here with this podium, even if I feel little bit sad because I thought I could win this race; I had it in my hands for a while. The team did a fantastic job and we saw things very different after warm-up. Then I managed a perfect start which was a key moment in the race, and I was able to stay with Casey and Jorge. In the end, with four laps to go I tried to take the lead, but Lorenzo was cleverer than me this time and choose a better strategy. I passed him but he overtook me immediately and also Casey, then I was behind Casey for one lap and lost contact with Jorge. Anyway, it's a good start to the season and we will try to do better in Jerez."
Casey Stoner, Repsol Honda: 3rd
"It wasn't really the way we wanted to finish the race weekend here. After FP3 and qualifying it was always going to be a tough race for us, but in the end it came in the wrong areas. The bike was working well for us. I definitely had the package and the pace to lead the field, which was really positive. However, I suffered from really bad arm pump. After three or four laps I felt it but it gradually got worse. I tried to pull a little gap from Jorge and Dani and put in the minimal effort possible to retain the gap and try and win, but as the race continued it got worse and worse and eventually the muscles had nothing more to give. I couldn't hold onto the handlebars properly and it made things really difficult, so it was a disappointing race for this reason, but for many other technical reasons it was very promising."
MOTOGP RACE: (22 laps = 118.36 Km)
POS / RIDER / NAT. / TEAM / MOTORCYCLE / TIME / KM/H / GAP
1 / Jorge LORENZO / SPA / Yamaha Factory Racing / YAMAHA / 42'44.214 / 166.17 /
2 / Dani PEDROSA / SPA / Repsol Honda Team / HONDA / 42'45.066 / 166.115 / 0.852
3 / Casey STONER / AUS / Repsol Honda Team / HONDA / 42'47.122 / 165.981 / 2.908
4 / Cal CRUTCHLOW / GBR / Monster Yamaha Tech 3 / YAMAHA / 43'01.328 / 165.068 / 17.114
5 / Andrea DOVIZIOSO / ITA / Monster Yamaha Tech 3 / YAMAHA / 43'01.634 / 165.048 / 17.42
6 / Nicky HAYDEN / USA / Ducati Team / DUCATI / 43'12.627 / 164.349 / 28.413
7 / Alvaro BAUTISTA / SPA / San Carlo Honda Gresini / HONDA / 43'12.660 / 164.347 / 28.446
8 / Stefan BRADL / GER / LCR Honda MotoGP / HONDA / 43'13.678 / 164.282 / 29.464
9 / Hector BARBERA / SPA / Pramac Racing Team / DUCATI / 43'15.598 / 164.161 / 31.384
10 / Valentino ROSSI / ITA / Ducati Team / DUCATI / 43'17.879 / 164.016 / 33.665
11 / Ben SPIES / USA / Yamaha Factory Racing / YAMAHA / 43'41.121 / 162.562 / 56.907
12 / Colin EDWARDS / USA / NGM Mobile Forward Racing / SUTER / 43'42.302 / 162.489 / 58.088
13 / Randy DE PUNIET / FRA / Power Electronics Aspar / ART / 43'54.864 / 161.714 / 1'10.650
14 / Yonny HERNANDEZ / COL / Avintia Blusens / BQR-FTR / 44'00.157 / 161.39 / 1'15.943
15 / Aleix ESPARGARO / SPA / Power Electronics Aspar / ART / 44'10.947 / 160.733 / 1'26.733
Pole Position: Jorge LORENZO 1'54.634 168.955 Km/h
Fastest Lap: Casey STONER 1'55.541 167.628 Km/h Lap 4
Circuit Record Lap: Casey STONER 1'55.153 168.193 Km/h 2008
Circuit Best Lap: Jorge LORENZO 1'53.927 170.003 Km/h 2011
CHAMPIONSHIP POSITIONS:
1 LORENZO 25, 2 PEDROSA 20, 3 STONER 16, 4 CRUTCHLOW 13, 5 DOVIZIOSO 11,
6 HAYDEN 10, 7 BAUTISTA 9, 8 BRADL 8, 9 BARBERA 7, 10 ROSSI 6, 11 SPIES 5,
12 EDWARDS 4, 13 DE PUNIET 3, 14 HERNANDEZ 2, 15 ESPARGARO 1.
Moto2 to Márquez
In Moto2™ Marc Márquez (Team Catalunya Caixa Repsol) beat Andrea Iannone (Speed Master) to victory by just 0.061s, as the intermediate class put on an absorbing 20-lap encounter. Following a race-long battle for the lead which involved up to seven riders at one point, Márquez and Iannone came out of the last corner on the final lap neck-and-neck, with the Spaniard winning out in the sprint for the chequered flag by the slimmest of margins. After being enveloped in a tight group of riders scrapping for first position, the two eventually finished over a second clear of the remainder of the chasing pack.

Completing the podium after being involved in the fight for victory for the most part Pol Espargaró (Pons 40 HP Tuenti), who at one stage had led, crossed in third after spending the closing stages of the race locked in combat with his team-mate Esteve Rabat who finished fourth.

Crossing the finish line in fifth position was Thomas Lüthi (Interwetten Paddock), who had started from pole position and who spent the entire race in the leading group. The Swiss rider's challenge for victory ended going into the final lap however, when he ran wide at Turn 1 as he and Márquez went head-to-head.

Scott Redding (Marc VDS Racing Team) rode a strong final few laps to take sixth position from 13th on the starting grid, and he finished just 0.026s ahead Frenchman Mike di Meglio (S/Master Speed Up). Simone Corsi (Came Iodaracing Project) had played his part in the show at the front during the race and eventually ended eighth, with Bradley Smith (Tech 3 Racing) and Mika Kallio (Marc VDS Racing Team) completing the top 10.

Riders also leaving Round 1 with points on the board included Randy Krummenacher (GP Team Switzerland), Moto2 rookie Johann Zarco (JiR Moto2), returning 2010 Champion Toni Elías (Mapfre Aspar Team), Takaaki Nakagami (Italtrans Racing Team) and Julián Simón (Blusens Avintia), who all finished inside the top 15.
MOTO2 RACE: (20 laps = 107.6 Km)
POS / RIDER / NAT. / TEAM / MOTORCYCLE / TIME / KM/H / GAP
1 / Marc MARQUEZ / SPA / Team CatalunyaCaixa Repsol / SUTER / 40'34.225 / 159.13 /
2 / Andrea IANNONE / ITA / Speed Master / SPEED UP / 40'34.286 / 159.126 / 0.061
3 / Pol ESPARGARO / SPA / Pons 40 HP Tuenti / KALEX / 40'35.637 / 159.038 / 1.412
4 / Esteve RABAT / SPA / Pons 40 HP Tuenti / KALEX / 40'35.864 / 159.023 / 1.639
5 / Thomas LUTHI / SWI / Interwetten-Paddock / SUTER / 40'38.206 / 158.87 / 3.981
6 / Scott REDDING / GBR / Marc VDS Racing Team / KALEX / 40'40.993 / 158.689 / 6.768
7 / Mike DI MEGLIO / FRA / S / Master Speed Up / SPEED UP / 40'41.019 / 158.687 / 6.794
8 / Simone CORSI / ITA / Came IodaRacing Project / FTR / 40'41.211 / 158.675 / 6.986
9 / Bradley SMITH / GBR / Tech 3 Racing / TECH 3 / 40'45.053 / 158.426 / 10.828
10 / Mika KALLIO / FIN / Marc VDS Racing Team / KALEX / 40'45.604 / 158.39 / 11.379
11 / Randy KRUMMENACHE / SWI / GP Team Switzerland / KALEX / 40'46.975 / 158.301 / 12.75
12 / Johann ZARCO / FRA / JIR Moto2 / MOTOBI / 40'48.346 / 158.212 / 14.121
13 / Toni ELIAS / SPA / Mapfre Aspar Team / SUTER / 40'51.859 / 157.986 / 17.634
14 / Takaaki NAKAGAMI / JPN / Italtrans Racing Team / KALEX / 40'52.100 / 157.97 / 17.875
15 / Julian SIMON / SPA / Blusens Avintia / FTR / 40'52.119 / 157.969 / 17.894
Pole Position: Thomas LUTHI 2'00.187 161.148 Km/h
Fastest Lap (New record): Marc MARQUEZ 2'00.645 160.537 Km/h Lap 15
Old Circuit Record Lap: Alex DE ANGELIS 2'01.003 160.062 Km/h 2011
Circuit Best Lap: Stefan BRADL 2'00.168 161.174 Km/h 2011
CHAMPIONSHIP POSITIONS:
1 MARQUEZ 25, 2 IANNONE 20, 3 ESPARGARO 16, 4 RABAT 13, 5 LUTHI 11,
6 REDDING 10, 7 DI MEGLIO 9, 8 CORSI 8, 9 SMITH 7, 10 KALLIO 6, 11 KRUMMENACHER 5,
12 ZARCO 4, 13 ELIAS 3, 14 NAKAGAMI 2, 15 SIMON 1.
---
Designing the new 2012 MotoGP Ducati Desmosedici GP12 - Development and Presentation video by Valentino Rossi & Nicky Hayden
Ducati Puts Stoner and Rossi's MotoGP Bikes up for Auction!
April 5th - Valentino Rossi's 2011 Desmosedici GP11 VR2 - being auctioned with 2,342km on the clock (see above). Ducati has announced the exclusive offering of two Ducati Desmosedici GP machines at RM Auctions' highly anticipated Monaco sale at the Grimaldi Forum, 11-12 May. The machines in question are a GP10 raced by Casey Stoner and GP11 raced by Valentino Rossi. Presented directly from the Ducato Corse racing department within the Ducati factory in Bologna, Italy, and offered under reserve, both machines are said to represent "motorcycle exotica at its most desirable and a genuine chance of a lifetime purchase for international collectors".
Casey Stoner's 2010 Desmosedici GP10 CS1 - being auctioned with 4,232km on the clock. Built in the Ducati factory in December 2009, Casey Stoner's Ducati Desmosedici GP10 "CS1" was first started for bench testing on 14th December 2009 before being track tested by Stoner at Sepang, Malaysia, in February 2010. Stoner first competed with CS1 in Qatar in April 2010, and raced it to victory in the Australian GP at Phillip Island in October 2010. Its final GP was in Valencia in November 2010, having logged a total of 4,232km.

Rossi's Desmosedici GP11 "VR2" was built and bench-tested in December 2010. The first track test was in February 2011, and it competed in the Qatar GP the following month. In its last race, it competed at the Dutch TT at Assen, having logged a total of 2,342km.
For more go to RM Auctions www.rmauctions.com
---
Carlos Checa, the master of Imola, takes another race win.

SBK World Superbike Championship, Round 2 of 14 Imola Italy
Checa Doubles at Imola World Superbike to Overtake Biaggi's Points Lead
Imola (Italy), Sunday 1 April 2012 – Carlos Checa (Althea Racing Ducati) was a force to be reckoned with once more at Ducati's home circuit, and he duly posted his desired double in the FIM Superbike World Championship races in front of 81,000 fans at Imola. The final result of his winning labours is that he is now leading the championship, but only just, from Max Biaggi (Aprilia Racing) and double second place finisher Tom Sykes (Kawasaki Racing Team) with the English rider having his best results since his win in Germany last year. COMPLETE COVERAGE
SBK President Paolo Flammini shakes the hand of Bontempi as Chili waits his turn for induction into the SBK Hall of Fame.

Frankie Chili, Pier Bontempi Inducted into SBK Hall of Fame
As part of the celebrations for the 25th anniversary of the Superbike World Championship, two Italian legends of the category, Pierfrancesco Chili and Piergiorgio Bontempi, were welcomed into the SBK Hall of Fame at Imola. The ceremony took place in parc fermé on Sunday just before the start of race 2, when both riders received medals from Paolo Flammini (CEO Infront Motor Sports).
Bologna man Pierfrancesco Chili, aka 'Frankie', raced in World Superbike for a total of 12 years, producing some of the championship's most memorable moments and rapidly becoming a true favourite of the public as well as quite a heartthrob for the female fans. With 276 races to his name (third in the all-time list), including 17 wins and 61 podiums, Chili was a perfect incarnation of the Superbike spirit between 1995 and 2006, racing mainly with Ducati and Suzuki, but also Honda in his final two seasons. Twice classified fourth in the overall standings (in 1998 with Virginio Ferrari's Ducati ADVF team and in 2000 with Suzuki Alstare), Chili still ties with Max Biaggi on 17 wins as the most successful Italian rider in World Superbike. Four of those wins came at Monza, one of his preferred tracks, and the last one was race 2 at Misano in 2004 at the end of a spectacular recovery on his PSG-1 Ducati 998R.
Team-mate to Chili (albeit in different categories) in 2002 with Ducati NCR, Piergiorgio Bontempi was one of the key players in World Superbike and Supersport, where he raced full-time and as a wild-card for 17 seasons from 1989 to 2005. For much of his career, he was tied to Kawasaki, with whom he rode from 1991 to 1998, even winning the Le Mans 24 Hour race. In 1999 he switched to Supersport, winning at the Nurburgring with the Yamaha Belgarda team. After this, the man from Ancona returned to Superbike in 2004 with the Suzuki Zongshen bike (finishing 15th overall), before taking part in his last international race at Misano Adriatico in 2005 on a Team Selmat Ducati 749R in Supersport. With a total of 195 races to his name in Superbike, and 45 in Supersport, Piergiorgio Bontempi has without a shadow of doubt one of the longest careers in the championship, and this consummate professional also fully deserves his place in the SBK Hall of Fame.
---
Meet our newest Fast Dates World Superbike Calendar Kittens - Chrissy Blair and Torunn Sivesind
March 28th - Have we got a treat for you! Meet beautiful new supermodel and FastDates.com Calendar Kitten Chrissy Blair (above), a Los Angeles native who will be joining us as at the Miller USA World Superbike round May 25-28th to star in our shoot of the next Fast Dates World Superbike Calendar. We'll also have Chrissy working on race day as one of the front row starting grid girls for either SBK, Max or Carlos.
---
This is Friggin' Huge! And Troy likes them! Larger 120/70 ZR17 Front and 200/55 ZR17 Rear
New Pirelli Diablo SuperCorsa SC TiresS Debut at Imola WASK in1000 Superstock
Tires will be used from this year in the SC2 compound version by the Superstock 1000 FIM Cup riders

Autodromo Enzo and Dino Ferrari (Imola), 30 March 2012 – The newest member of the Diablo family, introduced in a world sneak peek during EICMA 2011 at the first flagship Pzero Moda Store which opened last September in Milan, are ready to hit the track. The new tyres will take centre stage at the Autodromo Enzo and Dino Ferrari at Imola for the first Superstock 1000 FIM Cup race. In fact, from this year all the riders in this category will use the SC2 compound version of the new Pirelli Diablo Supercorsa SC tyres in sizes 120/70 ZR17 for the front and 200/55 ZR17 for the rear.
Pirelli will introduce this new tyre gradually into the top racing world with only the SC2 compound version first in the Superstock 1000 FIM Cup and only in the specified sizes. At the beginning of 2013 Pirelli will also make the SC0 and SC1 compounds available for the SC version as well as 150/60, 160/60, 180/55, 180/60, 190/55 sizes for the rear and 110/70 for the front in order to extend use of the new tyre to national championships.
The new Diablo Supercorsa SC, destined solely for competition use, is the evolution of Pirelli's most victorious racing supersport product: first made in 2007, in just four years the Diablo Supercorsa won 65 victories in 18 countries and it has raced in more than 60 national and international open tyre championships in 9 countries. In fact, the new Diablo Supercorsa SC is the highest performance street legal racing tyre ever made by Pirelli, designed to hold precise racing lines on straight stretches as well as curves. It provides a profile which favours handling, less wear during track use, unparalleled grip and unprecedented racing performance.

"Simply excellent tyres", was the enthusiastic comment from Troy Bayliss, the Superbike champion who had the opportunity to test them on the Yas Marina track in Abu Dhabi a few weeks ago."These tyres in the SC2 compound brought me back to an absolute total racing feel. I know Pirelli quality well, but this time they've managed to astonish me. Good job, Pirelli!" A feature which was particularly appreciated by the Australian rider is the extraordinary capacity to attack curves in braking with extreme neutrality until reaching the apex, guaranteeing grip and an absolute level of stability in subsequent acceleration.

An untreaded track version of this new 17-inch SuperCorsa will also be used to replace, next year, the current 16.5-inch tire/wheel combinations currently used in the World Superbike Class, both because it has the same or better contact patch when cornering, and it reduces team costs in having to buy different diameter wheels from production bikes.
The new Diablo Supercorsa SC has an exclusive and aggressive single element tread design, which is repeated six times on the tyre surface. The result is that the "naked" area of the slick shoulders is 24% wider compared to the previous Diablo Supercorsa, increasing contact area and grip. The long longitudinal grooves which reach the tyre's shoulder from the central area of the profile ensure even wear even in the most severe use.
The 200/55 ZR17 rear tyre has been completely redesigned and, compared to its predecessor from last year, has a profile which is 3 mm wider to increase the contact area, grip and rapid descent to a leaning position. However, this made it necessary to use a new structure which is able to provide greater resistance to deformation. This is why the rear tyre now has a carcass made from an innovative high module fibre, patented by Pirelli and developed in WSBK, with a considerably lower deformation index than the fibre normally used in street tyres. The result is a new carcass which is more rigid, both at the centre and in the shoulder area. This provides greater resistance to the stress created by aggressive cornering or when accelerating early out of turns with the bike still in a leaning position. The new carcass helps the bike achieve better performance each time the weight shifts from the front to the rear and vice versa, a characteristic which is even more evident as the lean angle increases.

The new Diablo Supercorsa SC 120/70 ZR17 front tyre, on the other hand, has a 4 mm wider profile than last year's tyre which favours greater control and support in high speed curves and better support during braking, as well as making the ride more intuitive and holding the line more precisely. The harmony of the front and rear profiles therefore ensures greater handling and agility.

The new tyre has also been available from January in the race replica SP (Sport Production) version, for now only in the sizes which will be used by the Superstock 1000 FIM Cup riders. Then, at the beginning of 2013, in addition to the SC range for professional use on the track, Pirelli will also expand the SP street legal range with the 180/55, 190/50 and 190/55 for the rear. Compared to the compound version, the Diablo Supercorsa SP offers a dual blend rear tyre in order to better adapt to street use, as well as more regular wear which favours mileage.
---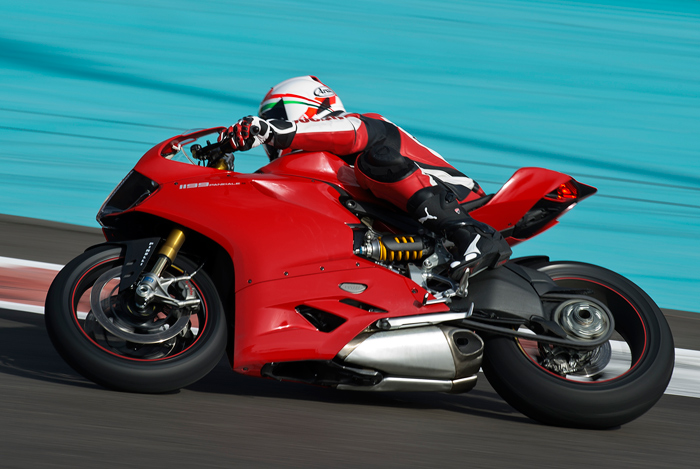 On track action with the new 1199S at the Yas Marina Circuit is like a virtual reality gamer experience.
World Press Launch Track Ride
Ducati 1199S Panigale Superbike
Excerpted from the upcoming new book The Ducati Corse World Superbikes by Alan Cathcart and Jim Gianatsis
Bottom line first. After spending a complete day riding Ducati's radical new 1199 Panigale around the sun-drenched 5.50km Yas Marina Formula 1 circuit in Abu Dhabi – the venue for the world press launch, and a sort of modern Arabian version of the Monaco GP track, lined by six-star hotels and glitzy high-rises, as well as guard rails and concrete walls protected for us by airfence – it's hard not to conclude the Italian manufacturer hasn't only reinvented the twin-cylinder motorcycle by endowing it with technology worthy of a MotoGP bike, it's also gone and shot everything else in the sportbike marketplace clean out of the water. This is the new benchmark for the Superbike category. Forza Italia! Continued....
For More Go to: Ducati 1199 Panigale Introduction & Specifications
---
Order Advance Calendar Bike Show Tickets Now!

Performing at the 2012 LA Calendar Motorccyle Show on July 22nd is the hot new all-girl band Nylon Pink!
---
There's more! Go to Pit Lane News Previous Week

Also Visit: Fast Dates Calendar News • Iron & Lace Calendar News
Calendar Girl News • Meet the Models • Paddock Garage

MEMBERS CORNER! Calendar Kittens, Paddock Garage, Iron & Lace Garage





MotorcycleSuperstore.com
Some of our Calendar Kittens can also at Playboy's website...

FREE! New Met-Art Model Galley Updated Daily - Stop Back Each Day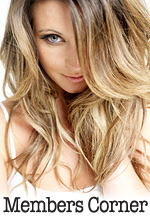 Hot Bikes, Sexy Kittens
Your Exclusive Grid Pass
also includes....
---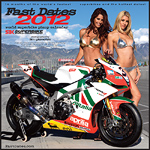 Order the New
2012 Calendars!
with FastDates.com Calendar Kitten, Ducati Corse Grid Girl
and Playboy Playmate
Heather Rae Young!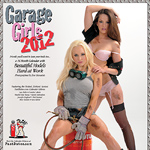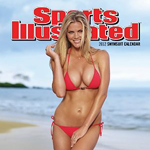 Click for even more Calendars!
---
Lascorz remins in Intensive Care after
Imola SBK crash
April 12th - Joan Lascorz is still being kept in the Intensive Care unit at the Vall d'Hebron Hospital in Barcelona. The Spanish rider was the victim of a serious crash during official testing at Imola on April 2 in which he suffered damage to the C6 vertebra, leading to a lengthy and delicate operation to reposition his spine at Bologna's Maggiore Hospital. Lascorz was then transferred back home to Spain.
With doctors still evaluating the situation regarding the possibility of Lascorz recovering his mobility, a press release was issued by the Provec Racing team yesterday, saying that vital support systems would be removed today to allow the Spanish rider to breathe autonomously.
As reported in the official note, "Lascorz is starting to wake up". Soon the doctors will carry out an appraisal of the situation on a muscular level to get a better understanding of the rider's condition and to be able to plan his 'short and medium term' recovery programme.
Eni becomes Title Sponsor and Official Supplier
of the FIM Superbike World Championship
Imola (Italy), 31 March 2012 – Eni, the multi-
national integrated energy company becomes Title Sponsor as well as Official Supplier of the FIM Superbike World Championship. This was announced by eni and Infront Motor Sports today at a press conference in Imola. The first SBK round in Europe marks the start of this partnership, which complements eni's previous role of technical partner alongside teams, riders and manufacturers. As a consultant to eni, the ISA International Sports Agency brokered the agreement with Infront Sports & Media, the parent company of WorldSBK promoter Infront Motor Sports.

Stephan Herth, Executive Director Summer Sports at Infront Sports & Media, said: "With eni, the FIM Superbike World Championship has won a leading international brand for its Title Sponsor role. This partnership will benefit both partners and further escalate the profile of the series, particularly as eni – as one of the biggest energy brands worldwide – is in a prime position to globally implement its sponsorship involvement."

Paolo Flammini, CEO of Infront Motor Sports, declared: "We are particularly proud to welcome eni amongst the sponsors of the FIM Superbike World Championship in the role of Title Sponsor. I believe it is very important to underline that the collaboration between eni and Infront Motor Sports will not only be developed in Marketing aspects of the partnership, but also through the implementation of technological collaboration. Eni in fact will become the Fuel and Lubricant Supplier of Superbike, Supersport and the Superstock classes. This role will enable eni, as well as manufacturers and teams taking part in World Superbike and the other support categories, to make use of important opportunities for technological and commercial development."

Thanks to its new status as Title Sponsor of the eni FIM Superbike World Championship, eni will be in the advantageous position to test its products in an authentic environment and exchange its experience with manufacturers present on the motorcycle market in a technological challenge of the highest level.

Operating in 79 countries around the world, the eni brand is well positioned to maximise on its Title Sponsorship on a global level. Superbike, as the leading international production-based motorcycle series, is like no other in terms of exciting, unpredictable racing and accessibility. Eni will take advantage of this opportunity to connect with consumers and fans in an emotional ambiance and activate its Title Sponsorship all round – onsite at the circuits, in petrol stations or via various online channels.

Eni will follow World Superbike and other racing competitions on eniwebracing.com, the new site dedicated to bike racing enthusiasts throughout the world.
The Official SBK
2011-2012 Yearbook
These SBK Yearbooks are the Best Books Ever about World Superbike
They feature wesome color photography of the riders, bike and racing action. The feature a deailed revue of the past season in pictures and stactics, awith a detailed look at the bikes and riders.
Plus a technical look data all the bikes, a preview of the upcoming season's Championship!
We buy this every year ourselves and highly recommend it!
SBK 2011 Video Game
---
Hayden sixth for Ducati
in Qatar Grand Prix,
Rossi tenth
At the opening round of the MotoGP season, the Ducati Team earned a sixth-place finish with Nicky Hayden and tenth place with Valentino Rossi. The American didn't get a great start, but his performance improved steadily as the laps ticked down, and he came out on top of a hard-fought battle with Alvaro Bautista, Stefan Bradl and Hector Barbera to finish in sixth place.

Having started from the twelfth spot on the grid after a difficult qualifying session, Valentino Rossi dealt with a number of problems but worked hard the entire race, eventually turning decent lap times.

The racing department in Bologna and the Ducati Team engineers will continue to develop the GP12 in an effort to make progress for the next Grand Prix, which will take place in Jerez, Spain, on April 27-29.

Nicky Hayden (Ducati Team) 6th
"I felt we had the potential to run with Dovizioso and Crutchlow, but considering my injuries and limited testing over the winter, I guess sixth is pretty good. I lost some positions at the beginning because I got hung up behind Spies and wasn't very good on the brakes, but as the race went on, I managed my tyre well and got stronger. That group I was in was fighting hard, and I was happy to bring Bradl back and come out on top of that battle. We put some good points on the board, got some data and learned a lot from riding with other people. I'm excited for the season. I think if we improve some things, we have the potential to put up some good results. I'd like to thank the team, the sponsors and everybody back at Ducati for all their work, because we've clearly taken a step forward since last year."

Valentino Rossi (Ducati Team) 10th "Unfortunately, I lost a lot of time in the beginning because when I had new tyres with good grip, the rear pushed a lot, making it very difficult under braking. Then Barbera pushed me off the track and I lost five or six seconds. Otherwise, I could have stayed with that group. As the tyre became used and began to slide, I started to ride a bit better and to do better times, to the point that I matched my best time on the last lap. By that point though, it didn't count for much."

Vittoriano Guareschi (Team Manager)
"It was a challenging weekend for our team, but we can also look at some positive aspects as we continue to focus on working with the still-young GP12. Valentino had a difficult qualifying session, and he had problems in the race, particularly in the early laps with fresh tyres. We must learn how to solve this, because in the end he posted some good times. Nicky felt more comfortable during practice, and today he rode with great determination, scrapping with Bautista, Bradl and Barbera to win the hard fight for sixth place. We'll compare the data and the information we gathered from both riders in order to improve our bike for Jerez."
Meet 2012 Calendar Kitten
Sara Balint
The Devil Made Us Do It!
Testing the Ducati Diavel in Italy
Sudco High Performance & OEM Replacement Parts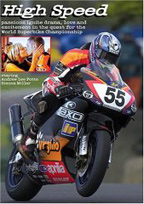 High Speed - the Movie
The best motorcycle racing movie ever made! Filmed on location at the World Superbike races , this an exciting romantic drama staring beautiful British actress Sienna Miller.
---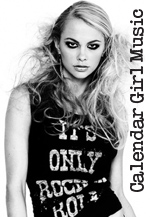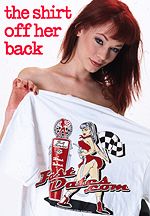 Order the Official
FastDates.com &
LA Calendar Bike Show
T-Shirts!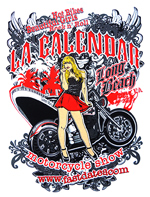 ---
Marra almost gave Ducati's new 1199 Panigale its first race win at Imola
April 1st - At Imola, in the FIM Superstock 1000 Cup class, we got to see the all-new Panigale 1199 - the most radical Ducati sportsbike for several decades - attack its rivals on track for the first time. An eventual third for Eddi La Marra was the final reward, behind the BMW of Sylvain Barrier and the Kawasaki of Loris Baz. In many ways a podium finish for a brand new bike is always a great result, but with La Marra leading before the red flags came out, maybe it could have been even better.
For Ducati Corse's Superbike boss Ernesto Marinelli it was a weekend of mixed feelings about the overall performance of machines and riders, but he too declared that third was a good result in the peculiar circumstances of the Imola race weekend. "I know the potential of the bike is definitely higher than it appeared in Imola," said Marinelli. "I was quite pleased in race one with La Marra and overall with La Marra's performance over the weekend. I would have expected a bit more from the other riders, from Savadori and Sandi, but Sandi had not been on the bike since the first test he did at Phillip Island with Liberty Racing. He also had to adapt on the tyres, and also he had not ridden at Imola during the three days of testing there that most others had, as a test for the CIV championship."
"I think it was a very strange race," continued Marinelli. "La Marra did very well in the first part, and he was leading by 1.5 seconds before they put out the red flag. Our thoughts were that he was heading for his first win but they stopped it and he had already used all his four sets of tyres. He had to restart with the same tyres he finished the first leg on. They tell me Barrier and Baz each had one tyre that was barely used left (from their allocation), so they used them on the second part. With a five-lap race and no aggregate any more, it was one-shot race after that. Eddi had a few occasions where I think he could have passed Baz but of course he did not want to crash, he wanted to get points in the first race, so he felt it was too much of a risk and he got a third, which is OK. Overall I have to say I was happy."
The full Superbike version of the Panigale is undergoing a now familiar development ritual, which includes racing in Superstock for a season while an intense level of backroom and racetrack development to finalise the Superbike specification machine takes place behind public view. Maybe more out of the ordinary is that the top Ducati rider of all - reigning champion Carlos Checa - has not ridden any version of the Panigale yet. Or will for a while, it appears.
Says Marinelli, "Checa has not tested it yet. A strange coincidence but it was not planned. We hope to have him make a nice test around June. Every other test we have is very close to races, so it is not particularly nice to test too soon before a race. The Panigale is a different bike and the feel is different too, so we do not want to take Carlos' concentration from the championship. That is his primary target. His test is scheduled for Mugello after the Misano round, in one of our regular development tests we do every month."
SoCal Motorcycles Open House Saturday April 14th
with FREE 2012 Fast Dates Superbike Calendar Giveaway
Special Displays, Discount Pricing, Venders, Bike Show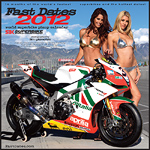 SoCal Motorcycles
515 West Lambert Road, Brea, (L00000os Angeles) CA 92821
http://www.socaltriumph.com
Ceramica Althea cleared of accusations of financial irregularity
(Editor's note: Bevilacqua Genesio is the owner of the Althea Ducati team in World Superbike. Last November there were some alegations that his parent company, Althea Ceramics, may have been involved in some irregularities in commercial dealing with the Italian government. An Italian government investigation has found these accusations to be false and this is a reoply from Althea):

Civita Castellana, 11th April 2012 –With the dismissal of charges n°1085/12 G.I.P., issued by the office of the investigating magistrate of the Tribunal of Viterbo, the enquiry regarding the alleged commercial
irregularity of Ceramica Althea and the subsequent alleged INPS and tax fraud has been officially dropped.

This ruling, which comes a few months after the clamour of last October, is the formal conclusion to a matter that was already quickly laid to rest after only a few days, as those investigating quickly realized the groundlessness of the accusations while carrying out their initial evaluation. Ceramica Althea has always believed in the actions of the judiciary which has, with this verdict, clarified
matters, reinstating the integrity of our Brand, which has long been a leader in the ceramics sector on the national and international markets.

There is still bitterness and confusion as we try to comprehend the persistence of certain parties – including media sources – and how such glaringly unfounded accusations could have come about. Ceramica Althea will therefore take all necessary measures –also legal – to fight back against those who
deliberately tried to discredit our Brand just as it was enjoying the height of its international popularity, also from a sporting standpoint.

Bevilacqua Genesio, CEO: "I don't know whether to be pleased or upset with this outcome. On the one hand,
it serves to restore tranquility to all Althea-branded structures, but I am at the same time saddened to think that any entity or individual that harbors untoward feelings, also for personal reasons, can create such
damage, affecting companies, families and the related job posts. The media clamour that resulted was not supported by any valid documentation or proof that could have permitted these newspapers and journalists
to publish such disparaging articles, as we in fact saw them do.

I hope that, in the light of this affair, everyone realizes the true damage that defamatory
accusations like this can cause to the integrity, image and economy of a company, putting at risk above all many families and their jobs, so precious in these current times. It is for this reason that we had no choice but to take action against such slander, and with success. As a result of the significant damage caused, without any foundation, someone at this point must answer for this, legally-speaking, in accordance with the processes set out by our judicial system."
Ceramica Althea SpA
Honda's Rea and Aoyama satisfied with Assen test
April 13th - The Honda World Superbike Team has completed a two-day test at Assen in The Netherlands ahead of next week's (20-22 April) third round World Superbike championship event at the circuit. Unsettled weather conditions in northern Holland produced a combination of sunshine and showers, as well as low track temperatures, which restricted the number of laps that riders Jonathan Rea and Hiroshi Aoyama were able to complete. However, both declared themselves happy with the limited amount of development work that they and their respective crews were able to complete on the 2012 Honda CBR1000RR Fireblade.
The 4.542km Assen circuit, known as 'The Cathedral', is just 50km north of the Honda World Superbike Team's base at Nieuwleusen and serves as a convenient, local test circuit.
The team is managed by the Ten Kate organization, part of which is Ten Kate Motoren, one of Europe's most successful Honda dealerships. The riders will stay in the area until next week's WSBK round and take part in 'Pit Stop Day' at the dealership in Nieuwleusen this Saturday 14 April which is expected to attract around 7,000 motorcyclists.
Jonathan Rea: "It's been a little bit frustrating that we weren't able to get as much work done here as we wanted. It's been pretty cold and quite wet at times, so we've spent quite a lot of time sitting around. But we've worked on the front end and I've actually got a better feeling from there and an improved acceleration platform off the rear. We've also tried a few new electronics settings so we've been able to get a few things done which have moved us forward. We won't know how much further forward until we measure ourselves against everyone else next week, but I hope we'll be there or thereabouts for the team's home race."
Hiroshi Aoyama: "I am quite positive, although I would have preferred better weather here to try some more settings to improve my feeling with the bike. But we definitely made some progress at Imola after the race and it was good to bring that to a circuit like Assen that I know a bit better. The grip levels with the harder tyre are now better and this was something I struggled with in Imola. I hope that we now have a good place to start when we come back for the race next week. I want to improve my qualifying performance because then I can compete more with the riders at the front."
New Crescent FIXI Suzuki squad comes on in leaps and bounds
April 12th - The latest specification of Yoshimura engine, put into use at the official tests at Imola on Monday 2nd April helped Leon Camier find a significant overall improvement in pace and consistency on his Crescent FIXI Suzuki. Camier did 57 laps of testing, setting a best lap of 1'47.238, an impressive mark that was right on lap record pace.
His new engine spec also helped make the overall chassis and machine set-up function in a more harmonious way, providing the seven-times SBK podium finisher with a platform he now feels he can work from, and at the highest level.
Said Camier, after his busy day on track, "I'm happy with the progress we made. We were able to try out lots of different things, without the pressure and stress of a race weekend, and we have made significant steps forward. We've put in a lot of laps and got a lot done in many areas. The new spec Yoshimura engine we tried is a good improvement, but there's more to come and that makes me feel very optimistic about the future. It was good to finish in the top three today and also beat the lap record."
Camier's team boss, Jack Valentine praised his rider first of all in his post-testing comments, "Setting the third quickest lap and breaking the lap record was just reward for all his efforts. It feels good to see a Crescent FIXI Suzuki up there with the fastest guys and to finish the day ahead of the likes of Biaggi, Checa and Haslam."
Valentine also confirmed that the latest engine from team partners Yoshimura was a real step forward. "The new spec engine from Yoshimura has given the GSX-R better acceleration and that, together with the improvements in the electronics, have made us all feel very satisfied indeed. Of course, there's still more work to be done but, after today's performance, we all feel very motivated and excited about the rest of the season."