2011 SI Swimsuit Magazine
Sports Illustrates Swimsuit
Click to Order

How to make a Moto-Guzzi sexy...
Hang Sports Illustrated swimsuit and international supermodel Irina Shayk on it for your new ad campaign! Not a company to reinvet the wheel, or their venerable opposed V-tiwn engine, Moto Guzzi have provided a mild makeover for their V7 for 2012 available in Standard, Special and Racer versions. Guzzi says the V7's 745cc V-twin engine has been extensively updated, with more than 70% of its internal components being all-new, and twin intake manifolds and throttle bodies being replaced with a single Y manifold and single 38mm Magneti Marelli throttle body. This suposedly helps improve fuel economy and reduces CO2 emissions, but certainly at the loss of some peak performance.

Along the revised engine, the V7 also gets a redesigned fuel tank, which is lighter than the earlier unit and is now made of metal rather than polyethylene. The double cradle steel tube chassis remains unchanged and the bike is fitted with 40mm Marzocchi fork and Sachs rear shocks. The V7 Racer gets Bitubo WMT gas shock absorbers and is the coolest of the bunch. Braking duties are handled by a single 320mm disc at the front and 260mm disc at the back, and the V7 rides on lightweight alloy wheels shod with Pirelli Sport Demon tyres.
With 51 horsepower and 58Nm of torque, the Moto Guzzi V7 isn't exactly a high-performance motorcycle, but with Italian supermodel Irina Shayk draped all over it, we'd be ready to take it for a ride! Suggested retail $9,790 USA. www.MotoGuzzi-us.com
Click to GO BIG
---


Fast Dates Holiday Greeting Cards Order online at the Greeting Card Link in the FastDates.com Products Store
---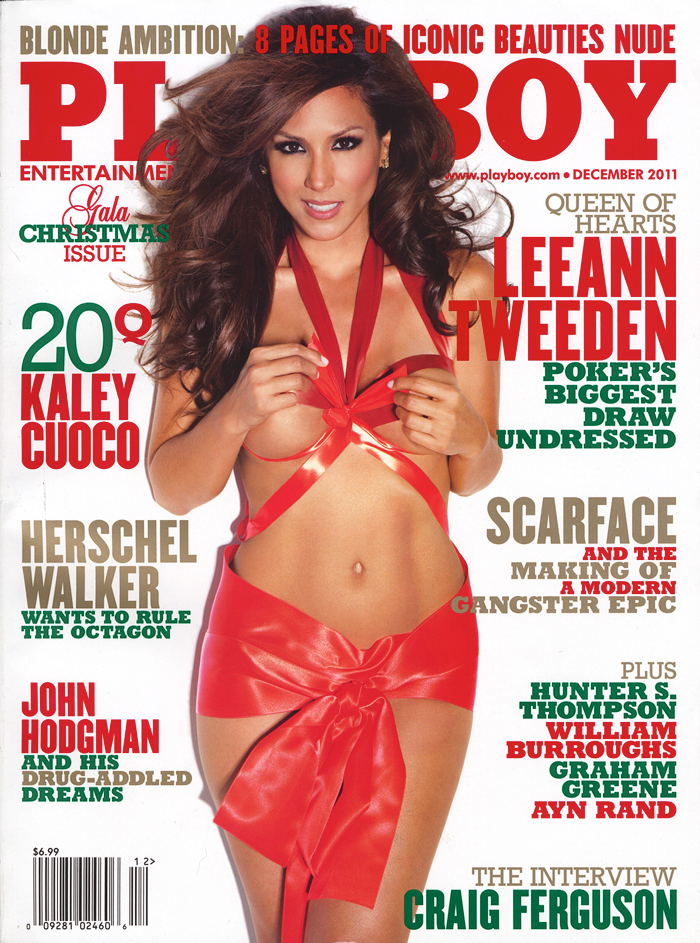 Leeann Tweeden, Calendar Kitten does Playboy for Christmas
December 1st, 2011 - It's unfortunate, but most hot female celebrities put off posing nude for Playboy magazine until their careers are in a decline and they are approaching age 40 when no one really wants to see them naked any more. Posing in Playboy before that, is considered bad for their careers and might prevent them from being cast in prime TV series or Movie roles, or from landing a good product endorsement deal. So they think. But once their careers are really in the tank and you're hosting a late-night poker show on cable TV, then that big money offer from Playboy to bare all and still prove to everyone you're as hot as ever, is a must do.
Case in point, former FastDates.com Calendar Kitten and Supercross TV commentator Leeann Tweeden is the featured celebrity cover model in Playboy magazine's December 2011 edition. Her pictorial in Playboy is a little conservative even for Playboy with nothing revealed down below, but there are a few nice pictures of Leann's ample Double D boobs.
A few years after shooting for FastDates.com, Leann hooked up and became the girlfriend of AMA National Superbike Champion Ben Bostrom. Their relationship last about a year, before Ben moved off to Europe to race World Superbike, and Leann moved on to hooking up with richer sports celebrities. To read and see more of Leann including her Playboy cover pictorial go to: Meet the Models: Leann Tweeden • Members Corner
---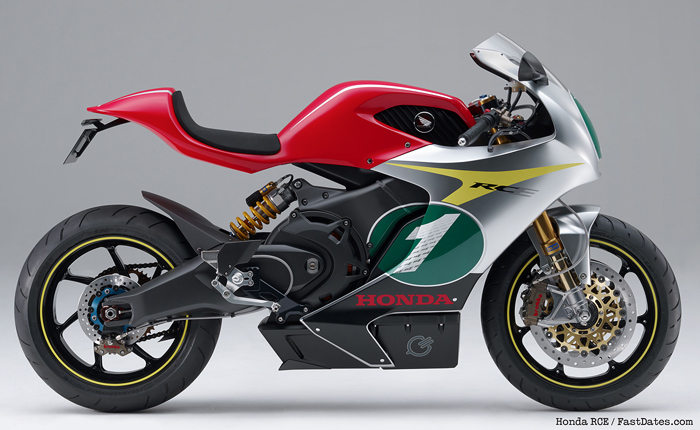 Click to GO BIG
Honda RC-E electric sportsbike concept to unveiled at the Tokyo Motor Show
Tokyo. Japan, Dec 3rd - Honda premiered in their display at the 42nd Tokyo Motor Show this month various electric vehicle concepts, including two- and three-wheelers. While most of these seem to be terribly dull, the one bike that truly stands out is the RC-E concept, which looks super-hot in Mike Hailwood colours. The RC-E is 'an EV version of a super sports bike that pursues the joy of riding. A powerful and smooth ride unique to an EV model is achieved with the 250cc-class compact body.' Unfortunately, Honda aren't saying anything more about the RC-E for now. From what little we can make out from the photo, the single-seat bike seems to be quite race-ready, with high-spec Brembo brakes, Ohlins fork and shock and chunky aluminium swingarm.
---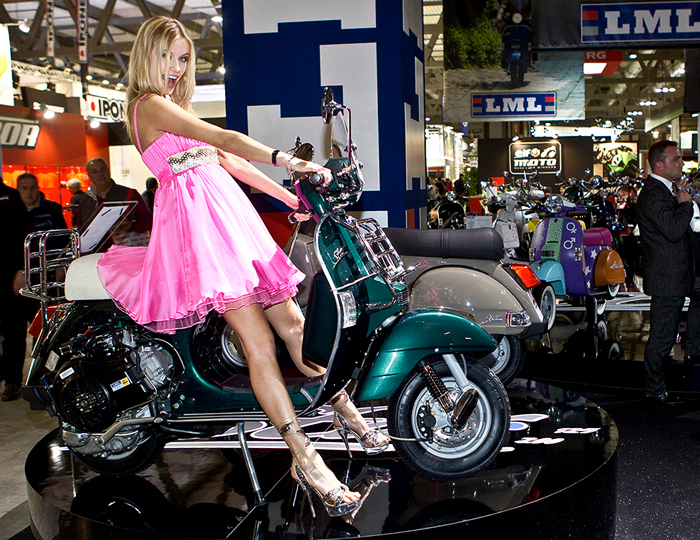 A visit to EICMA 2011 Milan Italy
Ducati Steals the World's Biggest Motorcycle Show with the all new 1199 Panigale Superbike
Photos By Max Olina - Join Member's Corner to see any Picture as a full size Screen Saver
Milan, Italy November 8-12th, 2011 - When it comes to beautiful models, be it exciting new motorcycles or the long legged female type, nothing can top the annual fall International Motorcycle Show called EICMA for short, the world's biggest bike event now held regularly in Milan, Italy. All the manufacturers use EICMA to premier their latest prototypes and production machines. The first 3 days are trade days devoted to the Media and Dealers, then the doors are swung open for the general public on the weekend. Attendance is around half a million people taking in three huge exhibit halls that can take 2-3 days just to walk and cover thoroughly. More 2011 EICMA Coverage and Photos HERE and HERE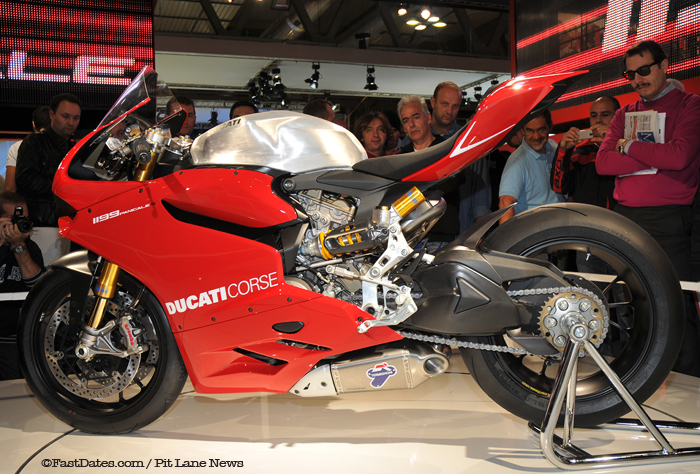 Ducati's all new 1199 Panigale Superbike
Ducati premier it's much anticipated 5th generation Superbike model at EICMA and it proved to be even more than expected with its lightweight frame less monoque design, an all new and significantly more powerful SuperQuadro engine design, and full electronics from traction control and suspension adjustment, to fly-by-wire throttle, electronic shifter and even optional anti-lock brakes. This is the bike that is so technologically and engineering advanced it could put the now struggling Japanese motorcycle companies out of the sportbike business. Shades of what the Japanese did to the European bike companies 40 years ago....

The most high tech, most powerful twin-cylinder production engine on the planet is now an integral part of an innovative monocoque chassis that combine to deliver anastonishing 195hp from 164kg (361.5lb) of futuristic Italian thoroughbred. The highest production motorcycle power-to-weight and torque-to-weight ratios in the world are fitting trophies for the incredible results that Ducati have achieved. Bred for the track and trained for the road, priced at $17,995(USD) for the standard version, $22,995(USD) for the "S" version, $23,995(USD) for "S" version with ABS and $27,995(USD) for the Italian heritage-inspired Tricolore version, the new 1199 Panigale is a true revolution of the species destined to influence the entire sportbike environment. We're hoping the TriColore comes with the $3,499 Termignoni Titanium Racing Exhaust System in the crate to justify the $4,000 bump in price for more than just the paint job.
Complete Ducati 1199 Panigale Feature Coverage HERE
---
High Speed
The best motorcyce racing movie drama ever made! Filmed on location at World Superbike, this an exciting romantic drama staring beautiful actress Sienna Miller in a nude love scene. Read Our Review

The World's Fastest Indian
An instant classic staring Anthony Hopkins in a true life story of very unique individual's life long quest to beat the motorcycle land speed record on an antique motorcycle

Troy's Story
The story of 2-Time World Superbike Champion Troy Bayliss narrated by Ewan McGreggor

Isle of Man TT
Offical Coverage 2011
The world's fastest, most dangerous motorcycle race on public roads on the Isle of Man

Two Lane Blacktop
Dennis Wilson of the Beach Boys and '70's folk singer James Taylor drive across country in a '57 Chevy 427 drag strip racer, encountering a crazy Warren Oates and beautiful Laurie Bird.

Bullet
Steve McQueen with beautiful Jacqueline Bisset in the hottest car chase movie ever made.

LeMans
Steve McQueen produces and stars in the best car racing movie ever, filmed live at LeMans 1967 during the epic Ford versus Ferrari battle.

Gone in 60 Seconds
Hot musle cars with Nicholas Cage and Angelina Jolie.

Then Came Bronson
1970s Television Series staring Michael Parks in a spin-off of Easyrider. The best motorcycle based TV series ever.

Easy Rider
The Iconic Classic! The finest biker movie ever made. A must for any collection. Peter Fonda,
Dennis Hopper, Jack Nicholson

Long Way Round DVD
Actor Ewan McGregor & friend Charlie Boorman's incrdible trip around the world on bikes! A must have, the best motorcycle documentary since On Any Sunday.

Long Way Down DVD
Actor Ewan McGregor & friend Charlie Boorman'son another incrdible trip, this across Africa
The FastDates.com Holiday Motorsport Movie Collection
What better way to spend the holidays than watching some of the best motorcycle and car movies ever made. If you've never seen any of these, they are a must see. And if its been 20 years or more since you last saw them, its time to see them again and to add them to your permanant movie collection. All are now on DVD and some like LeMans with Steve McQueen have been remastered in High Definition and are a must own. All movies ship diect from Amazon.com in as little as 1-day if you select overnight delivery. Call over your buddies and have a party while watching the best motorsports documentries and feature movie dramas ever made. There's even more Movies, Books and Video Games in Collectors Corner
---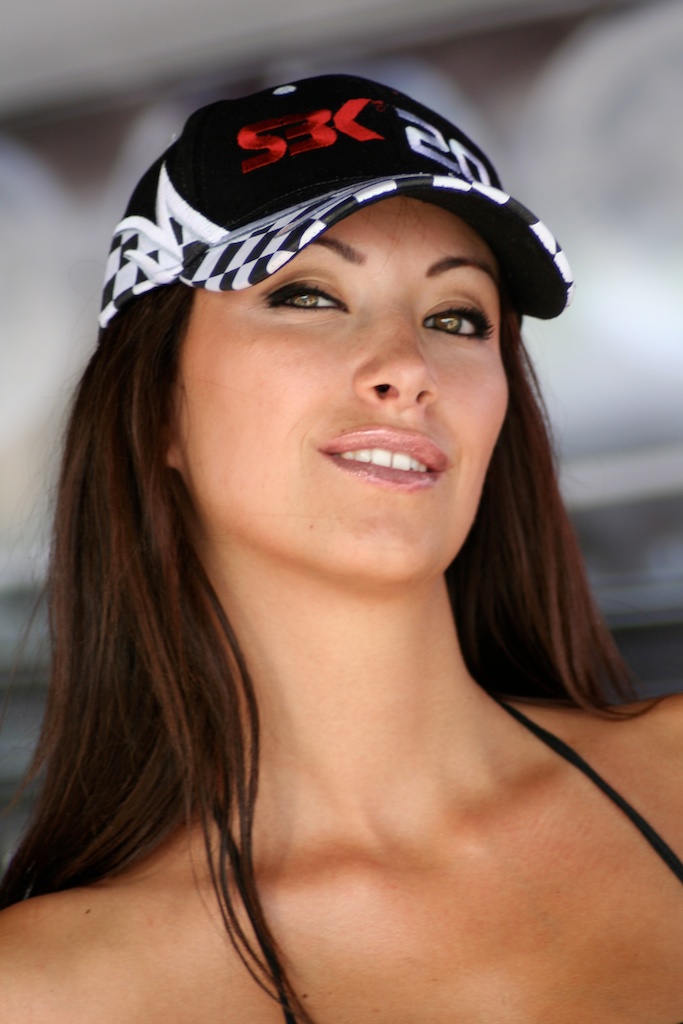 Meet Marco Melandi's girlfriend
Manuela Raffaeta
You've seen her on World Superbike TV race coverage, biting her nails in the team Yamaha pit garages in front of the TV monitor as her boyfriend Marco Melandri is dicing it out on the track at 160 mph with the other riders for the race win. Beautiful Italian model Manuela Raffaeta has been Melandi's girlfriend for just over 3 years now from back in his MotoGP days with Yamaha. For the 2012 World Superbike season Manuela will be brightening up the factory BMW pits where Marco will be based the next 2 years.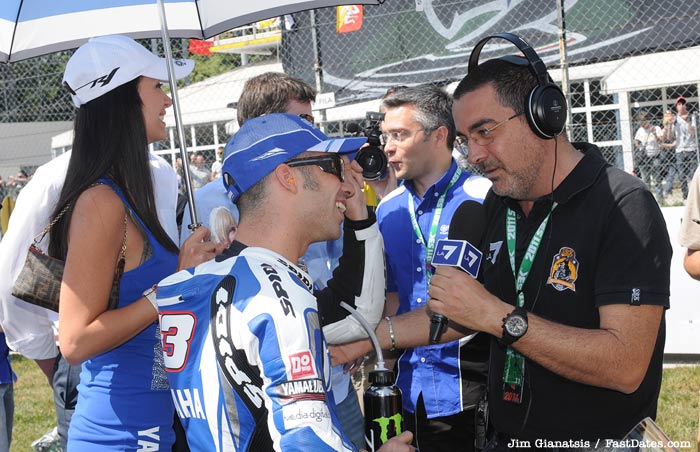 The statuesque 5'10' brunette has brown hair, Green eyes and started her modeling career at a very young age. Manuela was born July 28th 1983 in Tione of Trento, a mountain village in the Dolomites, near Madonna di Campiglio, Italy. She spent his first years of life in Milan, but really grew up and technically still lives in Carisolo with her family, when not jet setting around the world with boyfriend Marco. Her father is a a research scientist and her mother a former model who wanted to raise their children in a small town healthy environment. We talk of the girls in plural because Manuela has a sister, Roberta, an anthropologist, teacher of skiing and kite surfing champion.
Career wise, Manuela wouldn't be called a successful professional model who's able to support herself. She doesn't seem to be signed with any big model agency. Nor would she be jetting setting around the world with Marco for 5-days each week during the race and testing season for much of the year. A Goolge search will bring her up in some small Italian ad campaigns and DJ'ing music at night clubs, but mostly she's known for being with Marco at the races. And for that we are all very grateful. Ciao bello Manuela! www.ManuelaRaffaeta.it
---
Click to order the new 2012 BIKEEXIF Custom Motorcycle Calendar
You'll find many of Calendar Bikes featured in the Calendar Bike Garage and a lot more pictures of all our beautiful Calendar Kittens in Members Corner. Past Editon Calendars are still available in Collector's Corner. Photo by Jim Gianatsis.
---
New Husqvarna 650 Strada
Dec 1st 2011 - Husqvarna have unveiled the Concept Strada at this past week's Salon de la Moto motorcycle show in Paris. 'Like the Nuda 900 R which went on sale earlier this month, the Concept Strada is targeted at youthful on-road motorcyclists who will appreciate its sharp styling, fun handling and great road manners. With a low weight, a punchy 650cc single-cylinder engine and quality components throughout, the Concept Strada is designed to provide a thrilling ride, whatever the distance,' says a press note from Husqvarna.
The Husqvarna Concept Strada is fitted with BMW's single-cylinder 650cc engine – the same unit that's fitted to the BMW G650GS. However, it's been tuned for improved power delivery and, accordingly to Husqvarna, the upgrade has resulted in an 'extremely lively machine which, at less than 170kg dry, will put a smile back on the face of even the weariest commuter.'
The Husqvarna Strada will be launched in 2012 and, according to the company, it is further evidence of their commitment to expanding their model portfolio and providing fans of the legendary brand with a new series of streetbikes.
---
There's more! Go to Pit Lane News Next Page

Also Visit: Fast Dates Calendar News • Iron & Lace Calendar News
Calendar Girl News • Meet the Models • Paddock Garage

MEMBERS CORNER! Calendar Kittens, Paddock Garage, Iron & Lace Garage





MotorcycleSuperstore.com
Some of our Calendar Kittens can also at Playboy's website...

FREE! New Met-Art Model Galley Updated Daily - Stop Back Each Day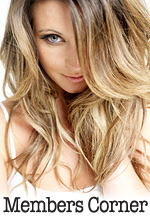 Hot Bikes, Sexy Kittens
Your Exclusive Grid Pass
also includes....
---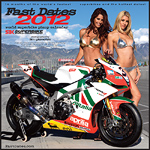 Order the New
2012 Calendars!
with FastDates.com Calendar Kitten, Ducati Corse Grid Girl
and Playboy Playmate
Heather Rae Young!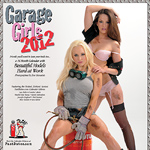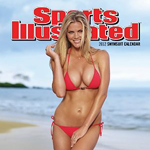 Click for even more Calendars!
SBK 2011 Video Game
for PCs
---
CRT Bikes not on pace with MotoGP Bikes at recent Jerez Test
Dec 1st - In an attempt to make MotoGP bvikes more affordable for privateer and factory teams and to increase the grid numbers in future years, Dorna has introduce a new category of production engione / prototype chassis bikes that can race with the 1000cc prototype MotoGP engined bikes starting in 2012. Called CRT (Claiming Rules Teamss) bikes, these bikes will use lightly modified production Supebike engines.
In recent year-end MotoGP testing at Jerez in Spain the new CRT bikes were about 1.5 seconds off the pace og the new 1000cc MotoGP bikes. Which should be expected, as World Superbikes equipped with similar high end MotoGP suspension, run lap times about 1.5 seconds slower on the same race tracks. These days there really is no difference beween a conventional MotoGP bike frame and a production Supebike chassis, but FIM rules requires the GP classes to run prototype frames as not to conflict with World Superbike.
The 2012 BMW S1000RR is pretty much one of the most advanced high-performance superbikes in the world – on the street, its 193 horsepower provides ample encouragement for the production of wild, adrenaline-fuelled rushes of sheer acceleration and speed. Weighing in at 206 kilos and fitted with advanced electronics – Race ABS and Dynamic Traction Control – the S1000RR is a motorcycle enthusiasts' wet dream, the stuff that lurid fantasies are made of.
A stock S1000RR certainly offers far more flat-out performance than what most people can ever use on the street. And yet, for those who might have wondered at some point, it still isn't, apparently, anywhere near a proper MotoGP bike. In 2012, claiming rule teams (CRT) will run bikes with highly-tuned production-based engines and bespoke chassis, in MotoGP. And Colin Edwards, who will be riding one such S1000RR-engined Forward Racing Suter-BMW machine next year, and who recently tested the bike in Jerez, says the bike will need major, significant improvements in order to be competitive in MotoGP.
Edwards' best lap time on the Suter BMW bike was 1:42.6, which compares rather poorly with the 1:39.895 which he did earlier this year at Jerez, on his 800cc Yamaha YZR-M1, during qualifying for the Spanish GP. 'Electronics are the biggest area we need to work on. Right now, I'm just not able to ride with any confidence. This is an area where the factories have got a huge advantage and I know coming recently off the Yamaha how long it took them to reach the stage where they are now,' said Edwards. 'Effectively, we are years behind. Looking at the times right now, it looks like it will be two championships. We hope we can close that gap for sure,' he added.
While the S1000RR's electronics may be deemed 'advanced' for the street, they aren't, understandably, up to task of being used in MotoGP. Hence, the Suter BMW machine will be fitted with a brand-new electronics package, which Edwards hopes will smoothen the bike's power delivery and make it easier to ride at the limit. 'The bike reminds me a lot of 2003 when I went to Aprilia – it's got a screamer engine and lots of torque. It was one of the first bikes with ride-by-wire and all the electronics, so it reminds me a lot of that. But I know what I need, I know what I am looking for, I know how to make the bike go faster. When I started on the Aprilia in 2003, it wasn't the greatest bike in the world and we made a lot of progress with that in a short amount of time. That's what we've got to repeat with this bike,' says Edwards.
During the test at Jerez, Randy de Puniet, who'll be riding a CRT Aprilia RSV4 for Aspar in MotoGP in 2012, posted a best lap time of 1:41.5 – more than a second quicker than Edwards on his Suter BMW. So, yes, it does look like there are interesting times ahead for claiming rule teams in MotoGP next year.
The Devil Made Us Do It!
Testing the Ducati Diavel in Italy
Roadracing's Fast Girl
Elena Myers Interview
Sudco High Performance & OEM Replacement Parts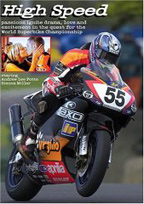 High Speed - the Movie
The best motorcycle racing movie ever made! Filmed on location at the World Superbike races , this an exciting romantic drama staring beautiful British actress Sienna Miller.
---
AMA Pro Racing and M1 PowerSports Announce Three Exciting New Events as part of 2012 AMA Pro Road Racing Schedule
DAYTONA BEACH, Fla. (December 2, 2011) - AMA Pro Racing will be working in conjunction with M1 PowerSports for promotion of three exciting new events as part of the 2012 AMA Pro Road Racing schedule. Each of the three events promoted by M1 PowerSports, formally known as M1 Entertainment, will be modeled after the highly successful AMA Pro Road Racing events that the group promoted and grew over a 10 year span at racetracks in the Southeast.

The original Big Kahuna events were known for delivering exceptional entertainment value alongside world-class racing by America's finest motorcycle road racing talent, and fans can expect that same Big Kahuna Show as M1 PowerSports returns to promoting motorcycle road racing with an expanded portfolio of AMA Pro Road Racing events in major Southeastern markets.

"M1 PowerSports is extremely excited to return to full time event promotion in 2012," said Cameron Gray, President of M1 PowerSports. "The Big Kahuna Nationals have a long and rich history in AMA Pro Racing and we are excited about our new relationship with the series. Promoting motorcycle road racing events is our passion and what we do best. We look forward to a long and fruitful relationship putting on some of the most thrilling racing events in the country."

"For much of the past three months, I have been and traveled with I-San, Danny Walker and Cameron back and forth across this country, and enjoyed every minute of it," said David Atlas, Chief Operating Officer of AMA Pro Racing. "I've gotten to know them well, and they and their staff at M1 PowerSports have proven that they know how to deliver entertainment value that goes perfectly hand-in-hand with the outstanding racing found at our events. The new events, which they will bring to our series in 2012, promise to be some of the most exciting stops on our schedule. I am so proud of their joining forces with us."

M1 PowerSports began promoting the Big Kahuna events at Road Atlanta as part of the 1998 AMA Pro Road Racing season and the series will make a return to the 2.55-mile circuit in the hills of Braselton, Ga. for the Big Kahuna Atlanta on the weekend of April 20 - 22, 2012. The track is located just 35 miles outside of Atlanta and has a rich history with AMA Pro Road Racing dating to back to Eddie Lawson's 1980 AMA Pro National Guard SuperBike victory. The series last raced at the facility in 2010, where fans witnessed Blake Young sweep the National Guard SuperBike doubleheader weekend in dramatic fashion.

"Road Atlanta has had a storied legacy of terrific top level professional two wheel racing over its 40+ years," said Geoff Lee, President of Road Atlanta. "We have been staying close with AMA Pro Racing in the hopes of being able to strike a relationship to bring their series back here soon. This could not possibly be a better way to do so. We, and our fans, are thrilled to have M1 PowerSports returning and bringing the Big Kahuna back to Road Atlanta where it began. With an event of this stature in place again we look forward to more great racing and adding many more years of 'legend and lore' to our motorcycle history at Road Atlanta."

AMA Pro Road Racing will head south after the New Jersey Motorsports Park round for the inaugural Big Kahuna Miami, scheduled for the weekend of September 21 - 23, 2012 at Homestead-Miami Speedway, which is located south of Miami in Homestead, Fla. As fall weather begins to draw in across the country, fans will find the Miami area a tropical oasis while being treated to an entertainment spectacle from M1 PowerSports and the stars of AMA Pro National Guard SuperBike, AMA Pro Daytona SportBike, AMA Pro Motorcycle-Superstore.com SuperSport and the AMA Pro Vance & Hinex XR1200 Series.

"We are thrilled to partner with M1 PowerSports to bring the AMA Pro Nationals to Homestead-Miami Speedway," said Speedway President Matthew Becherer. "Our track will be active more than 280 days in 2012, and this event - featuring the biggest motorcycle series in North America - is a great opportunity for South Florida."

Two weeks later, the AMA Pro Road Racing season will come to a close at America's newest racetrack, with the Big Kahuna New Orleans scheduled for the weekend of October 5 - 7, 2012 as the first professional motorsports event to be held at NOLA Motorsports Park. The track, which was designed by Alan Wilson, is located just 20 minutes from the historic French Quarter area in downtown New Orleans, La. The state-of-the-art facility features excellent areas for spectator viewing and is focused on making motorsports accessible to a broad range of enthusiasts across all facets of the motorsports community. AMA Pro Road Racing will hold the season-ending awards banquet in the New Orleans area on the Monday evening following the event.

"We are excited to be partnering with AMA Pro Racing and M1 PowerSports for our inaugural professional event," said Mitch Wright, General Manager of NOLA Motorsports Park. "M1 PowerSports has a proven track record of fun, fan-friendly motorcycle events and the riders in AMA Pro Road Racing put on an incredible show. New Orleans and NOLA Motorsports Park will provide the perfect place to cap off their season and have one heck of a party."

AMA Pro Road Racing competitors will have the opportunity to check out each of the new tracks before the respective event weekends in a set of official series tests. In an effort to reduce the costs associated with traveling to these tests, each will be held following an event in the same region. The test at Homestead-Miami Speedway will be scheduled for soon after the Daytona 200 event weekend and the NOLA Motorsports Park test will be held soon following the event at Barber Motorsports Park. Full details about the test events will be released at a later date.
Complete 2012 AMA Pro Road Racing Schedule:

March 15 - 17, 2012
Daytona 200
Daytona International Speedway
Daytona Beach, Fla.

April 20 - 22, 2012*
Road Atlanta
Braselton, Ga.

May 4 - 6, 2012
Infineon Raceway
Sonoma, Calif.

May 26 - 28, 2012
Miller Motorsports Park
Tooele, Utah

June 1 - 3, 2012
Road America
Elkhart Lake, Wis.

June 22 - 24, 2012
Barber Motorsports Park
Birmingham, Ala.

July 13 - 15, 2012
Mid-Ohio Sports Car Course
Lexington, Ohio

July 27 - 29, 2012
Mazda Raceway Laguna Seca
Monterey, Calif.

September 7 - 9, 2012
New Jersey Motorsports Park
Millville, N.J.

September 21 - 23, 2012*
Homestead-Miami Speedway
Homestead, Fla.

October 5 - 7, 2012*
NOLA Motorsports Park
New Orleans, La.

* Events promoted by M1 PowerSports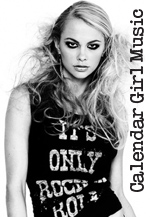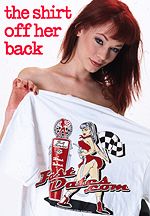 Order the Official
FastDates.com &
LA Calendar Bike Show
T-Shirts!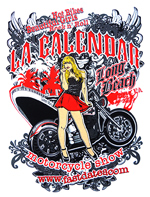 ---
John Hopkins Signs for Cresent Suzuki in 2012 World Superbike
Team Suzuki Press Office, November 19th - Crescent Suzuki has retained the services of Californian John Hopkins for 2012, as he completes the two-man line-up for the team's World Superbike challenge.
Hopkins competed in the British Superbike championship for the UK based Crescent team in 2011 and has now put pen to paper to link-up with the team once again on the world stage.
Hailing from Ramona in California, but with English parents, Hopkins is still recovering in America, following surgery on a finger he damaged at Brno in the Czech Republic earlier this season whilst on MotoGP duty, but will be totally fit and focused in time for pre-season testing next year. He had a successful first season with the Crescent Suzuki team, narrowly missing out on the BSB championship at the last race of the year and he will now relish the chance to compete against the world's best Superbike racers on circuits where he has plenty of experience.
Hopkins will be joined at Crescent Suzuki by former BSB champion Leon Camier, whose addition to the team was announced last month. Camier will begin testing the Crescent Suzuki 'Powered by Yoshimura' GSX-R1000 at Portimao in Portugal later this month, with Hopkins joining him in the tests in early 2012. The first race of next year's calendar is scheduled for Sunday 26th February at Phillip Island in Australia.
John Hopkins: - "I am really happy to be joining up with the Crescent guys again. We had a great year in British Superbike and I'm sure we can continue that in WSB. I wanted to get back into world championship racing and this is a natural progression from last year. The difference this time is that I will be going to tracks that I already know and have some reference from, so that should make some things a bit easier.
"I know it's going to be a big step, but with some big technical advances and Yoshimura on board, I'm sure the bike will be fully competitive. It will be great to work with Lez Pearson again, as we built up a strong relationship and his understanding of the way the bike works will be invaluable next year.
"I'm also looking forward to riding with Leon. I'm sure he'll be strong next year and will be a difficult team-mate to beat and also one who will push me to the limit.
"I want to say thanks to Paul, Martyn, Jack and everyone at Crescent Suzuki for believing in me and giving me this opportunity. I can't wait to get on the bike and see what we can do. I know it's not going to be an easy task by any means, but I have every intention of going out and trying to earn my first ever world championship for myself and the team. I'll be doing everything in my power to make it happen."
Yoshimura of Japan backs Cresent Suzuki in World Superbike
Team Suzuki Press Office - November 16. - Crescent Suzuki is pleased to announce a collaboration with Yoshimura that will see the Japanese tuning company supporting the team as it enters its first year of World Superbike action.
Yoshimura will build, supply and develop the engines for the Crescent Suzuki GSX-R1000 that will participate in the 2012 World Superbike Championship, as well as supplying bespoke race performance exhausts. The Yoshimura engineers have already spent some time at the Crescent race headquarters in Verwood and evaluated the development that Chief Engineer Lez Pearson and his team have already made with the 2011 GSX-R engine. The Japanese company will work alongside Crescent to develop the motors further and make them as competitive as possible in time for the start of the 2012 season.
Yoshimura has an enviable record in the world of motorcycle racing and tuning. The company was started in 1954 by Hideo 'Pops' Yoshimura in Japan, followed by the opening of a tuning shop in North Hollywood, America in 1971. The work ethic and dedication installed into the company from day one by Pops still holds strong today and has seen Yoshimura have success in MotoGP, WSB and many national championships as well as in the world of motocross and supercross racing. Pops passed away in 1995, but his legacy will live forever in the history of motorcycle competition and it is that spirit and drive that Crescent Suzuki will now be a part of for its attack on the World Superbike series next year.
Crescent Suzuki SBK - powered by Yoshimura - will begin testing later this month with Leon Camier who was recently named as the first racer to join the team. His team-mate will be announced soon, as will further sponsorship and partner agreements. The 2012 World Superbike championship kicks off at Phillip Island in Australia in February.
Fujio Yoshimura - Owner, Yoshimura Japan: - "We at Yoshimura greatly appreciate this collaboration and it will be our highest priority. Thanks to Paul and Crescent Suzuki for trusting our engine tuning capabilities and our passion towards competing at the front of the 2012 WSBK Championship Series. We believe Crescent Suzuki has a record of structuring the best racing team in the BSB championship series, with very dedicated technical and supportive team members presenting the most competitive machinery and riders at all races. We hope that the partnership between Yoshimura and Crescent Suzuki will be the most perfectly matched racing team on the WSBK circuits!"
Paul Denning - Crescent Suzuki Team Principal: - "When Fujio and Yohei came to see me at the Japanese Grand Prix to discuss this partnership, it was clear that their passion and enthusiasm to work with Crescent Suzuki on the global stage was genuine and something they felt strongly about. For us as a team it is a significant level of assistance and a substantial boost to our performance potential. The Yoshimura company was built on engineering the best possible performance from engines and exhaust systems, and that principle has never changed. It is also very pleasing that the whole attitude to the project is of open communication and using the best combination of Yoshimura's own concepts and ideas and those which already exist in the Crescent developed engine.
"Yoshimura is a global household name in the motorcycle industry and we are very proud that they have shown such trust in the Crescent Suzuki World Superbike team to partner us so closely, and for us to uphold their honour on the world stage."
Jack Valentine - Team Manager: - "I'm very excited with the 'Powered by Yoshimura' partnership for next year and after spending time with Fujio, Yohei and the Yoshimura team both in Portimao and at the Crescent workshops, I can see they share the same passion and vision as our team. With that in mind it should make for a formidable partnership in SBK 2012."