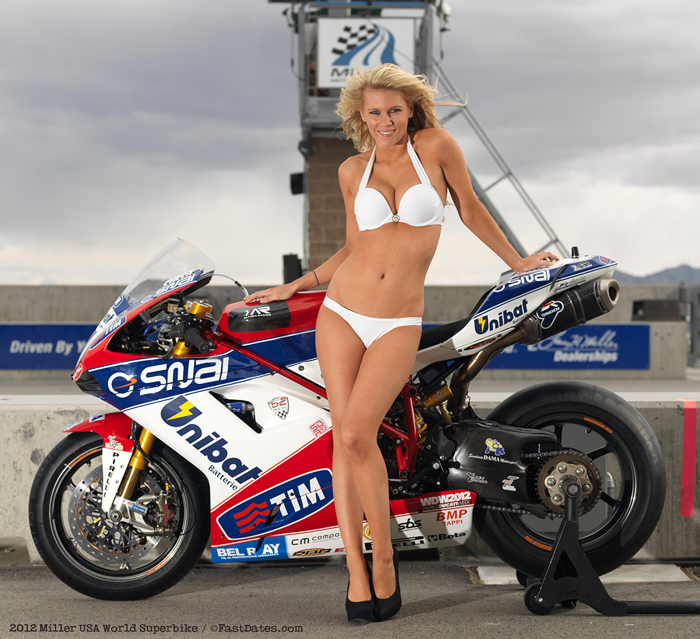 Newest SBK Fast Dates Calendar Kitten Chrissy Blair got to play with Miller USA World Superbike Race One winner Carlos Checa's Althea Ducati 1198RS Superbike in our shoot for next year's Fast Dates World Superbike Calendar.
World SuperbikeChampionship, Round 6 of 14, Miller USA

Miller USA World Superbike - Calendar Kittens gone Wild!
Checa Up and Down with a Win, handing Melandri another
Salt Lake City, Utah, USA, May 26-28th 2012– On a sunny race day at Miller Motorsports Park the sixth round of the eni FIM Superbike World Championship delivered some great action and two different race winners to the 49,000 strong weekend crowd. In a landmark day for the series, race one saw World Superbike reach its 600th individual race mark.

Carlos Checa (Althea Racing Ducati) and Marco Melandri (BMW Motorrad Motorsport) took one race victory apiece, but the weekend winner was the rider who finished third each time today, Max Biaggi (Aprilia Racing). With his haul of 32 points Biaggi now leads the series by 18, from Melandri and Tom Sykes (Kawasaki Racing Team). Jonathan Rea (Honda World Superbike Team) was the other podium finisher today, second in race two, and after scoring fourth in race one he is fourth overall and only 1.5 points from Melandri and Sykes.
It was a truly up and down day for Checa, as he fell while leading in Race Two. His fourth no-score of the season, coming along so shortly after his fourth race win, puts him fifth overall.
Newest SBK Fast Dates Calendar Kitten Chrissy Blair (above center ) flew to Miller World Superbike with FastDates.com publisher and photographer Jim Gianatsis to shoot the next Fast Dates World Superbike Calendar and serve as an official SBK Umbrella Girl on the starting grid for Monday Memorial Day's races. Teaming up with Chrissy for this year's calendar shoot and also serving as an official SBK girl was San Francisco based Umbrella Girls agency model Torunn Sivesind (on Chrissy's right), who also work for SBK at Miller last year. Here they stop by Championship contender Tom Sykes' Kawasaki Garage with another SBK girl to shoot photos with the team and Tom's ZX-10R
Calendar Kittens will be frolicking in force on the Miller starting grid as beautiful Camilla Chinquy (brunette below), who appears on the cover of the soon to be releases 2013 Fast Dates World Superbike Calendar with Carlos Checa's World Superbike Championship winning Althea Ducati, returns to serve as Carol's Althea umbrella girl on race day, with 'Milla's college room mate Caitlyn Christensen handling the umbrella for Althea team mate and reigning 1000 Superstock Champion David Giugliano.
So with four beautiful Fast Dates Calendar Kittens, 2 reigning World Champions, 5 race winners in the premier class this season so far, SBK World Superbike USA at Miller Motorsports Park couldn't get any more exciting!
2-time World & multiple AMA Superbike Championship winning team owner and tuner Eraldo Ferracci was hanging out at Miller, here with FastDates.com Calendar Kittens and Althea Ducati grid girls Camilla and Caitlyn. Camilla is featured on the cover and inside the new 2013 Fast Dates World Superbike Calendar.
USA World Superbike Preview!
High Plains Drifting as FastDates Calendar Kittens Heat Up the Starting Grid
In the wake of two fantastic races at Donington that saw five different riders and four different manufacturers vying for the win right down to the wire, the eni FIM Superbike World Championship is now heading towards the Utah high plains for the sixth of the 14 rounds in this year's calendar. As is tradition, the two races will be held on Monday 28th May, Memorial Day, in honour of the US Armed Forces, so first qualifying will take place on Saturday. The Utah USA Round also had the honour of being the venue for the 600th race in World Superbike, which this year is celebrating its 25th anniversary.

The production-based racing series arrives at Miller Motorsports Park, the safest and most modern circuit in north America. The facility was inaugurated in 2008 and is located around 40 kms from the centre of Salt Lake City, the capital of the state of Utah, not far away from the legendary Bonneville Salt Flats, the scene for the world land-speed record attempts made every year.

World Superbike has been the main event of the year in this area of the USA since its very first edition in 2008. The track measures 4.907 kms and on the long 1.1 km pit straight Superbike machines come close to 320 km/h (200 mph). In fact, the Miller circuit is expecting the 200 mph mark to be exceeded this time around as it has set up a 'Quest for 200' ticket prize draw competition for the general public. Judging by the astonishing top speed of 339.5 km/h reached on the long Monza straights by Tom Sykes on a Kawasaki, this particular record could quite easily be broken.

The US Round is always one of the most fascinating because Superbike was born and developed in the United States half-way through the 1970s, before gaining world championship recognition in 1988. The race actually appears to bring good luck all round as for the past three seasons the winners at Miller Motorsports Park have all gone on to become world champions that year.

The previous round in the UK did not change things at the top that much as Max Biaggi (Aprilia Racing), who has led the table since the opening race, the first and only one won by the former world champion this year, continues to lead. Biaggi won here two years ago on his way towards taking his 2010 world title.

Biaggi is the man in the cross-hairs of Tom Sykes (Kawasaki Racing Team), who as well as claiming four Tissot-Superpole wins out of five, dominated at Monza and the 26 year-old Brit is now just five points behind the leader. Each race of the 18 remaining (9 rounds) assigns 25 points to the winner so there is still much to play for.

A win at Donington for Jonathan Rea also put the Honda World Superbike Team rider back on track and the young man from Northern Ireland now has two wins to his name this year and is in third place, 20.5 points off the top slot. Miller could be a crossroads for Althea Racing's title hopes as the 39 year-old from Spain, Carlos Checa, has always made the difference here, dominating both on a four-cylinder Honda (2008) and a twin-cylinder Ducati (2011). Checa, who has been on pole three times in 2008, 2010 and 2011, will again be going for the big win to make up the 23 points separating him from Biaggi.

Morale in the BMW Motorrad team is at an all-time high following Marco Melandri's first historic win for the German manufacturer on the British circuit. The Italian is 31 points down on Biaggi, and is followed in turn by his team-mate Leon Haslam, their points haul and positions in the table seriously affected by the double elimination at the final hairpin at Donington.
Miller is also a happy hunting-ground for Sylvain Guintoli (Team Effenbert Liberty Racing Ducati) who scored his first Superbike podium here twelve months ago. The Frenchman then broke the winners' ice two rounds back at Assen.

The FIXI Crescent Suzuki team has managed to recover the services of top draw rider John Hopkins in record time, the ever-popular American missing Donington due to the effects of his high-side at Monza. The team is also hoping a lot from Leon Camier, whose best results at Miller are two second places.

The uncertainty surrounding the eventual outcome of this year's World Superbike races is sure to continue in the USA. It is worth mentioning that in the nine races held so far this season, there have been six different winners (Biaggi, Checa, Rea, Guintoli, Sykes and Melandri) on five different makes of bike: Aprilia, BMW, Ducati, Honda and Kawasaki. Only Suzuki is yet to make the grade but the Crescent-Yoshimura combination are working hard to close the gap.

Points (after 5 of 14 rounds): 1. Biaggi 128.5; 2. Sykes 123.5; 3. Rea 108; 4. Checa 105.5; 5. Melandri 97.5; 6. Haslam 89; 7. Guintoli 85; 8. Laverty 65; 9. Giugliano 50; 10. Smrz 44.5; etc. Manufacturers: 1. Ducati 161.5; 2. Aprilia 139; 3. BMW 131; 4. Kawasaki 129.5; 5. Honda 112; 6. Suzuki 40.5.
Jacob Smurz is award the Tissot Watch Superpole trophy at Miller by former World Superbike Champion Scott Russell, joined on the by front row of the grid by Carlos Checa and Tomy Sykes. Calendar Kitten Torunn Sivesind (left) helps with the awards.
Smrz scores his first pole of the season
Superpole, Sunday 27th - Jakub Smrz (Liberty Racing Team Effenbert Ducati) scored his first Tissot-Superpole win of the season after setting a lap time of 1 minute 47.626 seconds in the last of three sessions. It was his second career pole position in this class, following the one he obtained back in 2009 at Misano. Despite a few spots of rain appearing on the riders' visors during a dry Superpole contest Smrz rode with full pace right at the end to earn the perfect starting place for Monday's two SBK races.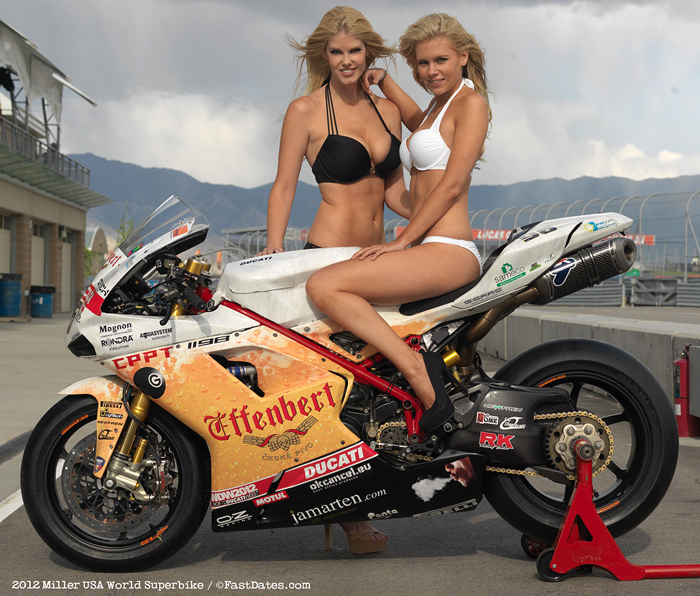 Calendar Kittens and SBK girls Torunn Sivesind (left) and Chrissy Blair (right) shoot with pole sitter Jakub Smrz's Effenbert Ducati 1098RS after Practice on Saturday, braving cold temperatures, rain clouds and 50mph winds.

Carlos Checa (Althea Racing Ducati) was second quickest and would have been on pole but for the late push put in by Smrz, a rider who has stamped his authority on the practice sessions since the start of the weekend. Tom Sykes (Kawasaki Racing Team) posted third best time, with the front row places competed by Checa's team-mate Davide Giugliano, the Italian looking at ease on his first visit to Miller.
Jakub Smrz: "I am very happy to take the pole because in all the practices we have been doing a good job and my bike has been perfectly prepared. I had a small crash in free practice but we got the bike back in time for Superpole and I am happy that we should have good pace for the races tomorrow."

Carlos Checa: "I am quite satisfied and I think we did a good job for the race and for the qualifying as well. Smrz was very fast because I expected to take pole position but at the end he went faster and congratulations to him. We got a start on the front row, I feel quite comfortable and I think the sun will arrive. We have had many wet races and sessions this year and this track is pretty nice in the dry, so hopefully tomorrow it will be good weather."

Tom Sykes: "I'm surprised to be on the front row because we have been struggling here at Miller. Once again the guys have done a great job because we changed something for Superpole to try and make something happen and fair play to the Kawasaki team because on the first lap on a race tyre I knew we had a lot better package."

Davide Giugliano: "It's my first time here and when I arrived at Miller, I went around in the car and could immediately see it was a great circuit for me and I really like it. So far the bike has never been as good as it was today but as long as it goes like this, then things are looking good."

Jonathan Rea (Honda World Superbike Team) was fifth, Monza pole man Sylvain Guintoli (Team Effenbert-Liberty Racing) sixth, Max Biaggi (Aprilia Racing) seventh and Eugene Laverty (Aprilia Racing) eighth, despite not being able to set a lap in Superpole 3.

Marco Melandri (BMW Motorrad Motorsport) qualified ninth after just failing to get into the final Superpole 3 session. His team-mate Leon Haslam failed to make it out of Superpole one and qualified on the fourth row, in an unlucky 13th place. Leon Camier (FIXI Crescent Suzuki) missed out on Tissot-Superpole qualifying but his team-mate John Hopkins was 16th.

Superpole Results: 1. Smrz (Ducati) 1'47.626 average 164.135 kph; 2. Checa (Ducati) 1'47.810; 3. Sykes (Kawasaki) 1'48.062; 4. Giugliano (Ducati) 1'48.220; 5. Rea (Honda) 1'48.563; 6. Guintoli (Ducati) 1'48.568; 7. Biaggi (Aprilia) 1'48.794; 8. Laverty (Aprilia) 1'48.354; 9. Melandri (BMW) 1'48.422; 10. Fabrizio (BMW) 1'48.566; 11. Davies (Aprilia) 1'48.669; 12. Zanetti (Ducati) 1'49.929; 13. Haslam (BMW) 1'49.552; 14. Berger (Ducati) 1'49.750; 15. Canepa (Ducati) 1'49.818; 16. Hopkins (Suzuki) 1'49.966; 17. Baz (Kawasaki); 18. Badovini (BMW); 19. Salom (Kawasaki); 20. Camier (Suzuki); 21. Aoyama (Honda); 22. Mercado (Kawasaki); 23. Holden (BMW); 24. Turpin (Ducati).
Carlos Checa (7) was this dominate on the start of both Races, including the 2nd Race restart.
Checa Up and Down as Melandri wins another
Race Day Monday 28th – On a sunny race day at Miller Motorsports Park the sixth round of the eni FIM Superbike World Championship delivered some great action and two different race winners to the 49,000 strong weekend crowd. In a landmark day for the series, race one saw World Superbike reach its 600th individual race mark.

Carlos Checa (Althea Racing Ducati) and Marco Melandri (BMW Motorrad Motorsport) took one race victory apiece, but the weekend winner was the rider who finished third each time today, Max Biaggi (Aprilia Racing). With his haul of 32 points Biaggi now leads the series by 18, from Melandri and Tom Sykes (Kawasaki Racing Team). Jonathan Rea (Honda World Superbike Team) was the other podium finisher today, second in race two, and after scoring fourth in race one he is fourth overall and only 1.5 points from Melandri and Sykes.

It was a truly up and down day for Checa, as he fell in Race Two while leading before, then after a Restart necessitated to clean up oil on the track from another rider's crash. His fourth no-score of the season, coming along so shortly after his fourth race win, puts him fifth overall in the points race.


Race 1: Carlos Checa Runaway
Checa started from sixth position on the grid. On the second lap he was passed by Melandri and shortly afterwards both were able to get past race leader Sykes. On lap seven the Althea flagbearer got ahead of Melandri to take control of the race, remaining at the front of the pack until the finish line. Checa managed his race perfectly, keeping Melandri safely behind him and passing the chequered flag 2.3 seconds ahead of the BMW rider.
Checa pulled a controlled win out of the bag, eventually heading home Melandri by 2.313 seconds. Third was Biaggi who had to work hard in the final laps to hold off Rea. Eugene Laverty (Aprilia Racing) finished fifth, with pole man Jakub Smrz (Liberty Racing Team Effenbert Ducati) sixth. Slowing front row starter Tom Sykes was finally caught by Chaz Davies (ParkinGO MTC Aprilia) with Davies seventh and Sykes eighth.

Carlos Checa on the grid with Calendar Kitten Caitlyn Christensen.
Carlos Checa: "I had a great time and I always enjoy coming to America, spending time around here, and I always feel really well at this track. It is a fantastic moment for me to win again, get on the podium, to take a victory, so some great feelings come back. It is a really special day for all the Americans here as it is Memorial Day so I want to dedicate this victory to you."

Marco Melandri: "I was struggling a lot last year so to get such a good race was amazing for me. I tried to make life not easy for Carlos but when I came back in the end, I tried to come back to him a few times but I made a mistake. So, for the last lap I chose not to try too much because it was easy to make another mistake. Second place was good for me after such a tough qualifying."

Max Biaggi: "It is good to be on the podium and I appreciate the third position. I had a long fight with Rea and his Honda and we got good points for the championship. In the end I could not go faster than that. On the first lap with so many riders there was a battle and I am happy now because we had a good race and finally we got some California-style weather."

Race 1 Results: 1. Checa (Ducati) 21 Laps/103.047 km in 38'21.283 average 161.201 kph; 2. Melandri (BMW) 2.313; 3. Biaggi (Aprilia) 5.338; 4. Rea (Honda) 5.517; 5. Laverty (Aprilia) 12.201; 6. Smrz (Ducati) 13.262; 7. Davies (Aprilia) 19.662; 8. Sykes (Kawasaki) 21.292; 9. Fabrizio (BMW) 21.450; 10. Haslam (BMW) 23.433; 11. Giugliano (Ducati) 23.696; 12. Guintoli (Ducati) 24.752; 13. Camier (Suzuki) 29.400; 14. Badovini (BMW) 31.222; 15. Baz (Kawasaki) 32.966; 16. Berger (Ducati) 35.409; etc.

Marco Melandri (33) battles with Jonthan Re for the win in race two after Checa crashed out while leading again, after the race restart.
Race 2: Another Checa runaway, then drops it after after Red Flag Restart, handing Melandri the Win
Melandri and Rea went 1-2 in the second race at Miller, which was halted, shortened to 18 laps, and then re-started late after an oil spill following a crash. This time both Althea riders made a good start and by lap two Carlos was already in front, having passed both Melandri and Sykes, while Davide was in fifth position. Unfortunately a red flag stopped the race on the next lap, after Aoyama crashed, leaving oil on the track.
The race was restarted, with 18 laps to run, an hour later. This time Carlos was almost immediately in first position, with Davide behind him in fifth. On the second lap the Spanish rider recorded the fastest lap of the race but, pushing to the limit, he unfortunately crashed out on the fifth lap when he lost the front. After a brief pitstop Carlos returned to the track but had lost too much ground; on lap thirteen his team called him back to the garage. Giugliano, now racing with a softer tyre with respect to race 1, battled first with Rea and then with Haslam, closing in seventh place and taking some important points. His was the first Ducati across the line in this second race.
The long 1hr 15 minute wait for the Restart was worth it for the spectators as the last lap fight was tense and exciting right up until Melandri took his second win of 2012, by only 0.195 seconds. Biaggi was third and Davies fourth, easily the SBK rookie's best result of the year. Fifth was Sykes, sixth came Laverty, with Davide Giugliano (Althea Racing Ducati) seventh. Early leader Carlos Checa was abl e to pick his bike up quickly after sliding out, but his controls were bent and he had to visit the pits for a lap to have them straighted out, causing Calos not to score any points.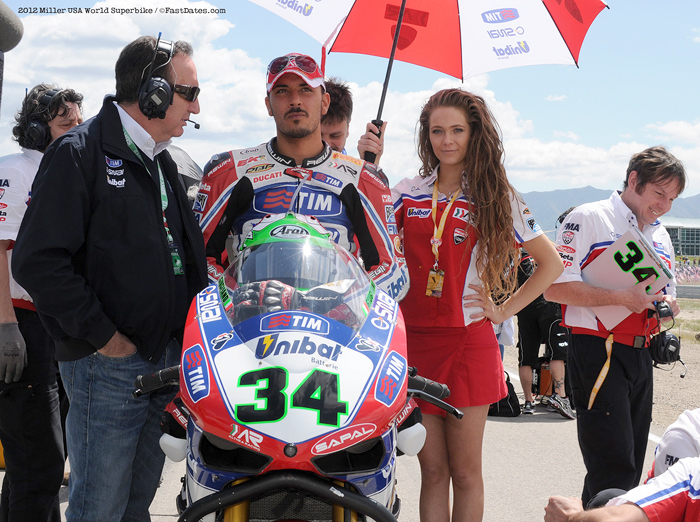 Davide Giugliano on the grid with Calendar Kitten Camilla Chinquy.
Carlos Checa: "Race 1 - a great result, a great race, a great moment! I've always had a great relationship with this track and to win here again is just fantastic, especially after some difficult recent rounds. The race wasn't an easy one and Melandri pushed right until the end, I couldn't relax for a second! But I was feeling confident with the tyre that we had chosen and was able to make a great race. I had to work hard through the corners as we seemed to be losing a lot on the straights but I am very happy with the result, and happy for the entire team that has worked so hard this weekend.
In this second race I was pushing, I was feeling confident with the setting but clearly I pushed a bit too hard and lost the front. I went back on track but there was nothing I could do, I'd lost too much ground."

Marco Melandri: "It was such a difficult race for me, I was lucky for sure when Carlos made a mistake. I was struggling a little bit with a full fuel tank but after 50% of the race it was getting better. When Johnny passed me he was much faster than me, and I lost a bit of concentration, so Max passed me and then Chaz Davies did as well. So I tried to stay calm, take my rhythm and try to get a good feeling to catch Johnny. I was very lucky because my engine was so strong so I could pass him on the straight. Otherwise for me it would have been really difficult to pass him. So a podium in race one and a win in race two is really unbelievable."

Jonathan Rea: "Marco made some mistakes in the middle of the race and then I was making some mistakes at the end of the race. He was really strong but I am just so happy to come out of Miller with a fourth and a second. It is so nice to be here on the podium in America. I grew up watching AMA motocross and it was my dream to come to America and race. My team did a fantastic job. We have been lacking a little bit in a straight line but it is unbelievable everywhere else and I could really push to the maximum."

Max Biaggi: "To come all the way to Utah and finish on the podium twice is not so bad, but my dream was to win a race. But there were some other guys who did a better job than me so third position is not so bad. I am not super happy, but not so bad."

Melandi on the podium for his Race Two win ahead of Rea and Biaggi.

Race 2 Results: 1. Melandri (BMW) 18 Laps/88.326 km in 32'56.257 average 160.897 kph; 2. Rea (Honda) 0.195; 3. Biaggi (Aprilia) 2.137; 4. Davies (Aprilia) 4.245; 5. Sykes (Kawasaki) 9.534; 6. Laverty (Aprilia) 9.798; 7. Giugliano (Ducati) 11.891; 8. Haslam (BMW) 12.715; 9. Smrz (Ducati) 13.017; 10. Guintoli (Ducati) 13.703; 11. Camier (Suzuki) 15.687; 12. Fabrizio (BMW) 21.923; 13. Badovini (BMW) 23.940; 14. Baz (Kawasaki) 24.051; 15. Berger (Ducati) 33.897; 16. Hopkins (Suzuki) 38.692; etc.
Championship Points (after 6 of 14 rounds): 1. Biaggi 160.5; 2. Melandri 142.5; 3. Sykes 142.5; 4. Rea 141; 5. Checa 130.5; 6. Haslam 103; 7. Guintoli 95; 8. Laverty 86; 9. Giugliano 64; 10. Smrz 61.5; etc. Manufacturers: 1. Ducati 195.5; 2. BMW 176; 3. Aprilia 171; 4. Kawasaki 148.5; 5. Honda 145; 6. Suzuki 48.5.
Leon Camier on the factory Cresent Yoshimura Suzuki, here with his sexy grid girl, carded 13-11 finishes at Miller. Famed tuner Fujio Yoshimura was in the Suzuki pits tuning on the team's race engines.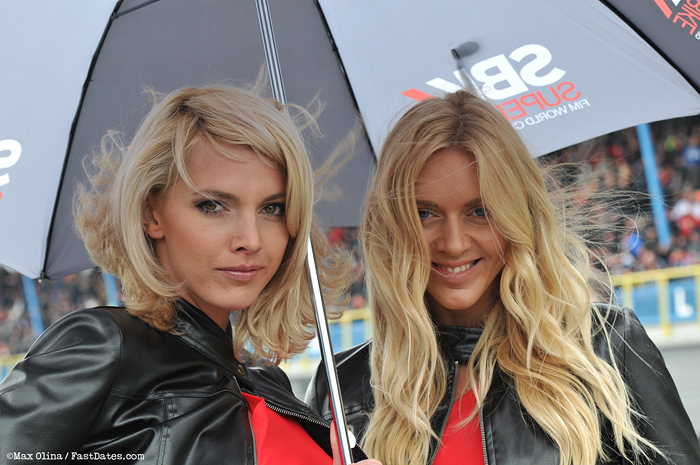 Two beautiful SBK World Superbike grid girls, Lilly and Petra.
---
Josh Hayes wins AMA Pro National Guard SuperBike
Miller Motorsports Park, Toole, Utah, May 28th - TOOELE, Utah (May 28, 2012) - Two-time champion Josh Hayes reclaimed the 2012 AMA Pro National Guard SuperBike points lead he surrendered with his Infineon Raceway crash thanks to a decisive, perfect-points performance in the BigM Weekend presented by Lucas Oil at Miller Motorsport Park. The Monster Energy Graves Yamaha ace raced into the lead from pole position and was never challenged, opening up almost a half-second gap by the conclusion of the opening lap and only building his advantage from there.

Hayes registered an inch-perfect ride at the front aboard his #1 YZF-R1, working his gap up to an eventual 7.774-second margin of victory.
After putting the finishing touches on his fourth victory of the season, Hayes said, "What an awesome day. The bike was good, things have been pretty smooth for the weekend, we didn't really make too many changes, and we just worked on getting good clean laps. All in all, it was a pretty smooth run.

"We couldn't have asked for much more today. It was a beautiful day for racing. It was a perfect Memorial Day. Having the National Guard as the primary sponsor of our series, it was fantastic that on Memorial Day we would be able to put on a good show for them," continued the two-time AMA Pro National Guard SuperBike champion. "Thanks to all the servicemen and women out there who support us and hopefully they were entertained by the show under the umbrella they provide for us."

The Champ's efforts were aided along by the determined efforts of teammate Josh Herrin and National Guard Jordan Suzuki's Roger Hayden, who did well to harry title contender Blake Young -- who had crashed in the morning warm-up -- during the crucial opening laps. Herrin and Hayden both took their shots at Young, trading positions 2-4, while Hayes took full advantage of their dogfight to make his escape. Hayden was not able to maintain the assault for long, however, crashing from a close fourth on lap 4 of 16. That left only National Guard SuperBike freshman Herrin to challenge Young for the runner-up spot.

Herrin applied intense pressure on the rear wheel of Young's #79 Yoshimura Suzuki over the bulk of the contest before making finally making his move in the race's dramatic final lap.The Yamaha upstart attacked to take away second position but Young immediately counterpunched with a hard move back into the spot in the very next corner. Herrin quickly regrouped and registered a decisive maneuver for which the Suzuki championship hopeful had no answer, earning Yamaha a 1-2 on the day.

Herrin said, "It was an awesome race other than the fact that Josh was on the same bike and beat me by eight seconds -- probably more; I probably went about half his pace at the end. But it was pretty cool to be riding with Blake. It was a lot of fun. I didn't quite have the pace to dice with him the whole race. I was just trying to learn where he was stronger and where I was stronger. I was able to get up close to him a few times and see that his tire was getting pretty worn out.

"I got lucky with that pass on the outside. It was pretty sketchy because it was dusty out on the edge of the track but luckily it stuck. I was able to hold him off the rest of the lap. Hopefully we can be a contender for a win later on in the season but for now I'm ecstatic getting second."

After finishing third Young said, "I really enjoy this track, but I don't know what it is -- I've just been in this little funk. I need to pull through it and apologize to my team. For some reason I'm just a little bit off the beat right now and I don't know if I can point a finger at something. I think I need to reevaluate and get focused. I don't have too much time before we'll be home at Elkhart Lake, Wisconsin but maybe that's what I need -- to be home with my friends and family -- to get me motivated to be back up at the front and start racing with Josh [Hayes]. He's done this quite a few races already this year. I need to be racing at the front."

Team Amsoil/Hero EBR's Geoff May tracked down Jordan Suzuki's Ben Bostrom to claim fourth. At one point Bostrom looked to be another potential podium contender but eventually faded into the clutches of charging May.
The Georgian actually made some headway on the fight for second over the race's second half, taking the checkered flag less than two seconds behind the thrilling Herrin/Young scrap.
The second EBR 1190RS of Team Hero's Danny Eslick finished sixth, well clear of seventh-placed Larry Pegram on the Foremost Insurance/Pegram Racing BMW S1000RR. Second Yoshimura entry Chris Clark picked up eighth while Kneedraggers.com/Motul/Fly's David Anthony just edged KTM/HMC Racing's Chris Fillmore for ninth.

Hayes' weekend dominance, combined with teammate Herrin's help, saw the Mississippian transform his four-point championship deficit into a seven-point advantage (194-187) as the series prepares to travel to Young's home track, Road America, in just days.
---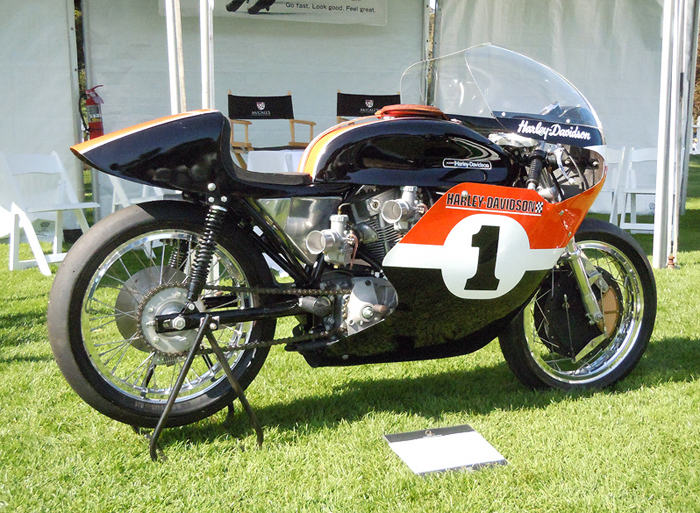 .
The Quail Motorcycle Gathering 2012
By Jim Gianatsis / photos by Jim Gianatsis

Carmel, California, May 3-6 2012 - I hadn't ridden a motorcycle up the beautiful California coast from Los Angeles in a few years, and the occasion of the 2012 Quail Motorcycle gathering in Carmel, California, offered the perfect opportunity to make amends. I also wanted to ride up to the Quail event to do some marketing for our upcoming LA Calendar Motorcycle Show, hang out with my friends Jim Giuffra and Shelby Thompson from AFT Customs who are regular participants and bike building winners at the Calendar Show, and to see what other opportunities might pop up.
Complete Story and Photos HERE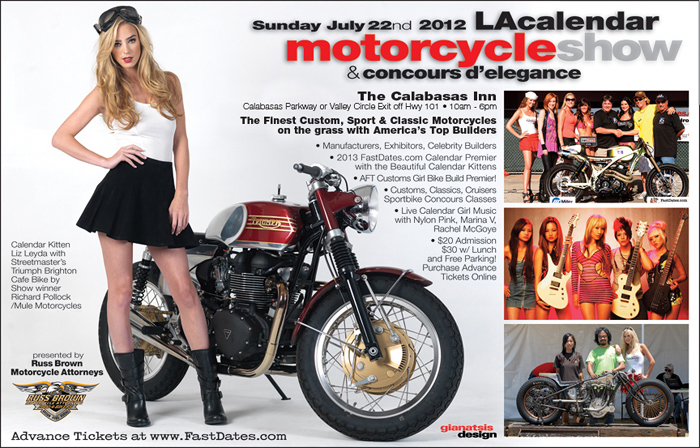 Order Advance Calendar Bike Show Tickets Now!
---
There's more! Go to Pit Lane News Previous Week

Also Visit: Fast Dates Calendar News • Iron & Lace Calendar News
Calendar Girl News • Meet the Models • Paddock Garage

MEMBERS CORNER! Calendar Kittens, Paddock Garage, Iron & Lace Garage





MotorcycleSuperstore.com
Some of our Calendar Kittens can also at Playboy's website...

FREE! New Met-Art Model Galley Updated Daily - Stop Back Each Day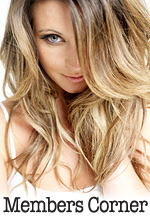 Hot Bikes, Sexy Kittens
Your Exclusive Grid Pass
also includes....
---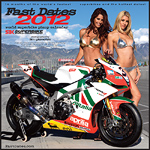 Order the New
2012 Calendars!
with FastDates.com Calendar Kitten, Ducati Corse Grid Girl
and Playboy Playmate
Heather Rae Young!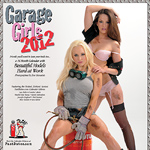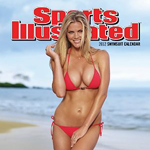 Click for even more Calendars!
---
The Official SBK
World Superbikes
1987-2012
25 Year History Book
The Official SBK
2011-2012 Yearbook
These SBK Yearbooks are the Best Books Ever about World Superbike
They feature awesome color photography of the riders, bike and racing action. The feature a detailed revue of the past season in pictures and statistics, with a detailed look at the bikes and riders.
Plus a technical look data all the bikes, a preview of the upcoming season's Championship!
We buy this every year ourselves and highly recommend it!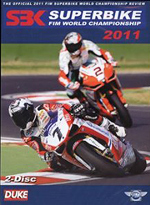 SBK World Superbike Video Game
---
Double Podium for Max at Miller Puts Aprilia in the Championship Points Lead
Tooele (Utah), 28 May 2012 – The United States was the venue for yet another great Superbike race. Two spectacular races, especially for the lead pack, which the Aprilia Racing Team left with good spoils thanks to Max Biaggi's double podium.
The Corsair, taking third place twice, got off to a good start from the second row in both races, then having to carefully tackle an extremely heated battle in the first curve.

As the laps went by, Max took advantage of his pace, gaining ground toward the podium. Even the suspension after three laps in Race 2 (due to oil left on the track by Aoyama's bike) was not enough to compromise Max's concentration, still ranking leader in the championship with an 18 point advantage over the nearest contender. However, overtaking cost Biaggi precious tenths of seconds, preventing him from battling for the win.

"Two good races – commented Max Biaggi – even if the hectic initial phases made us lose a lot of ground. I was able to recover well and make it to the third step of the podium, but unfortunately overtaking and battling for positions means that you can't lap the way you could on an open track. We are leaving the United States ahead in the standings, but the last few races have shown how BMW and Honda have been improving. We need to improve our bike as well, because our rivals' progress is clear".

The sun at Miller Motorsports Park created some unexpected difficulties for Eugene Laverty, who appeared competitive during the practice sessions in lower temperatures. The rider from Toomebridge was unable to find the right feeling straight away in the new track conditions and had to settle for crossing under the chequered flag in fifth and sixth place.

Eugene does not hide his disappointment: "It was not a good day for me. To be honest my expectations were much higher. After the test session all the conditions were there to aim for the podium. Unfortunately in the higher temperatures I wasn't able to find the right feeling with my RSV4, which is not an uncommon problem when you're riding a new bike. In any case, points are important, especially since I'm continuing to learn and this will be helpful for the races to come".
Rea goes 4 and 2 at
Miller for Castrol
Ten Kate Honda
May 28th - Jonathan Rea took fourth and second place finishes in today's two sixth round World Superbike championship races at Miller Motorsports Park in the USA.

The races were won by Carlos Checa and Marco Melandri, but Rea showed strongly in both 21-lap outings, the second of which was curtailed followed a crash involving Rea's Honda World Superbike team-mate Hiroshi Aoyama.

Aoyama, who finished 17th in the first outing, was unhurt in the third lap crash at the 4.9km Miller circuit just outside Salt Lake City in Utah. However, the Japanese rider's CBR1000RR struck a curb in the crash which holed the engine.

Rea re-started the delayed race from sixth place on the grid and, after early leader Carlos Checa crashed out, the 25-year-old was quickly embroiled in a thrilling four-way tussle for the lead with Marco Melandri, Chaz Davies and Max Biaggi.

Taking the lead on lap 11, Rea controlled the race until the final lap, with the superior handling of his CBR1000RR clearly visible in the twistier parts of the track. However, Melandri had the edge on speed down Miller's 1.2km straight and Rea finally crossed the line just 0.2s behind the Italian.

Jonathan Rea – 4th and 2nd
"We knew we had good pace for today but I had some front chatter in race one. It was coming from the engine braking so we released that a bit for race two. We changed the front tyre as well, because the temperature had gone up. That gave me the confidence to push because I knew the guys in front in race one had used the same one. It was good, and my guys gave me a little bit more power off the turn. It's clear to see how well the bike is working and how much traction I've got. It's just the big, long straight here at Salt Lake where we've been down on speed.
Without dwelling on the negatives, my guys gave me a great bike and it's working really well. I've got real confidence now and don't feel like I'm riding on the edge – it's quite controlled, which is a good thing, so thanks to all the team for their continued hard work. Nobody's giving up and, without thinking about the championship, it's just n ice to come back here to the winner's enclosure and be on the podium. After the nightmare of last year at Miller, it's really cool to be fighting for wins."
BMW Team Happy with Good Results at Salt Lake WSBK
May 28th -Another victory, another second place, another best race lap, the best ever points result and P2 in the Riders' and the Manufacturers' classification of the FIM Superbike World Championship: for Team BMW Motorrad Motorsport makes this "Memorial Day" at Salt Lake City (USA) a memorable one. Factory rider Marco Melandri (ITA) took his second victory on the BMW S 1000 RR in race two at "Miller Motorsports Park" after finishing second in race one. With his team-mate Leon Haslam (GBR) crossing the line in tenth and eighth, Team BMW Motorrad Motorsport collected a total of 59 points from the races today. The previous best result was the 48 points collected at Imola (ITA) earlier this season.

At the start of race one, Marco used the long straight and the powerful BMW engine of his RR to catapult himself from ninth into the leading group. Soon he was second, taking the lead on lap five. He was able to build a slight gap, but then it was Carlos Checa (ESP), who approached from behind and overtook Marco at the beginning of lap eight. Checa and Marco remained the leading duo until the chequered flag, pulling away from the rest of the field. In the closing stages of the race, Marco rode the fastest lap time with 1:48.867 min. He stayed on Checa's tail, waiting for the right moment to pass, but then settled for second behind Checa on the final lap. Leon improved from 13th to eighth in the first laps, but then was suffering from the same issues he was struggling with throughout the weekend. He crossed the line in tenth.

In race two, Marco had an even better start, passing the whole field on the outside and being in the lead going into the first corner. He lost the lead, but was fighting in the leading group again when the race had to be red flagged after lap four as the track had to be cleaned after an accident. At the restart, Marco was third on the grid and Leon had improved to ninth during the opening laps before the red flag. Marco again shot off the line, taking the lead, but he was passed by Checa while still on the first lap. When the Spaniard crashed on lap six, Marco was back at the top and a nail-biting battle began. On lap eleven, the BMW Motorrad rider slipped back to third behind the new leader Jonathan Rea and Chaz Davies (both GBR). It did not take long for Marco to regain second position and he started to chase Rea. Before starting the last lap, he caught Rea on the long straight, took the lead and defended it to the finish line. Leon improved one position during the race and came home in eighth.

In the Riders' Championship, Marco improved from fifth to second with 142.5 points, 18 points behind the leader Max Biaggi (ITA). Leon is sixth with 103 points. In the Manufacturers' Standings BMW improved to second with 176 points behind Ducati (195.5). BMW Motorrad Italia GoldBet SBK Team's Michel Fabrizio (ITA) was ninth and 12th, his team-mate Ayrton Badovini (ITA) 14th and 13th.
Marco Melandri:
Result Race 1: 2nd / Gap to 1st: 00:02.313 min / Fastest Lap Race 1: 1:48.867 min
Result Race 2: 1st / Fastest Lap Race 2: 1:49.001 min

"It is amazing. My team and BMW did an awesome job. Here in Miller it was my worst weekend last year, and it was the worst for BMW, too. So going home with two podiums, a win and a second place, is like a dream. In race one, I was pushing like in qualifying from the first lap until the end. The tyre was working very well until the end. Yesterday we were struggling a bit too much, but today fortunately the weather was better for us. And I was feeling even more comfortable on the bike with less fuel in the tank. I tried to make the life not easy to Carlos, but in some corners, I could not go his line with the four cylinder bike. I tried to catch him, but on the last lap I tried not to push too much because it was easy to make a mistake, and a second place and the podium was good after such a tough qualifying.

In race two, for sure I had a little bit of luck with Carlo crashing. I was struggling a bit in the beginning, and when Johnny passed me I lost the concentration. It took me some time to catch him. But again, when the fuel level dropped down I felt so much better on the bike and fortunately I could pass Johnny on the straight because my BMW engine was so strong. Otherwise it would have been very difficult for me to try to make a pass. I am happy because the bike is working well on different types of tracks. But now we have to be focused, we cannot think that we are going to be on the top every Sunday so we have to keep working. But my team made a great job, thanks to everyone, to all the guys back in Germany. I am so happy and proud to be with BMW. This is the best team I ever worked with."

Leon Haslam:
Result Race 1: 10th / Gap to 1st: 00:23.433 min / Fastest Lap Race 1: 1:49.728 min
Result Race 2: 8th / Gap to 1st: 00:12.715 min / Fastest Lap Race 2: 1:49.492 min

"It was a tough weekend. Everything that could have gone wrong did this weekend. Due to electrical issues and other things we missed a lot of track time. In race one we were struggling with the engine brake. For race two we made good steps, the boys had worked very well, but we need to do more. Our lap time was not too bad in race two, but it is not where we should be. The main thing we need to work on is the engine braking.

The long break between the red flag and the restart was a positive thing for me because we could reassess the bike and make some more changes after we lost a lot of time over the weekend. I got a good feeling over the first three laps and we made some more changes for the second part which brought another small improvement. Marco rode well over the whole weekend and now I look forward to Misano where I know we can challenge for the wins again."

Bernhard Gobmeier (BMW Motorrad Motorsport Director):
"What a fantastic day for BMW Motorrad Motorsport! Having in mind the extremely difficult weekend we experienced here at Miller last year, for sure we would not have expected today's results. We knew that we had made steps forward, but we would not have dreamed of winning here. Marco was with the top from the first practice session on until today. Unfortunately it did not run smoothly for Leon this weekend. He had electrical issues and only had very few laps to set up the bike. To make matters worse, he had a puncture in Superpole. I am convinced that at Misano, Leon will be among the frontrunners again.

So far we have been competitive on every circuit we raced on this season. And for Misano we again expect to be fighting for the victory. Tonight we are going to celebrate – after our one-two victory at Donington came with a bitter after-taste, the whole team has deserved a real party tonight. A big thank you to Marco and Leon, to the whole team here at the race track and in Stephanskirchen and Munich. Each of them contributed to this great result.
Two Good Points Scores Keep Sykes Close To The Championship Lead
WSBK, Miller Motorsport Park, USA, 29 May 2012
Kawasaki Racing Team rider Tom Sykes scored eighth and fifth place finishes today in the USA and in doing so went equal second in the table. His team-mate Loris Baz was also in the points twice.
Having qualified third on the grid, despite struggling for a time to match his usual practice excellence at a circuit that proved challenging for man and machine, Sykes was unable to overcome a less than ideal race set-up in the first race, which went to a full 21-lap distance. He led for the first four laps but eventually dropped back as he was unable to make corner entries as fast as many of his rivals. He finished eighth.
Race two was started then stopped after three laps when another rider's machine hit the kerbstones and in the resultant crash spilt significant quantities of oil on the track surface, causing a long delay to the eventual 18-lap restart. Tom was second off the grid for that race but he was forced back to fifth and had to battle hard to the end with Eugene Laverty to keep his fifth place.
Loris Baz, being eased into his relatively new role as replacement rider for the injured Joan Lascorz, rode sensibly to take a point for 15th in race one and go one place better in race two. He had been 17th in qualifying.
In the championship Max Biaggi leads with 160.5 points, Marco Melandri and Sykes share 142.5 and Baz's three points in America put him 20th in the rankings, with 11 points in total.
In the Team Pedercini Kawasaki squad Leandro Mercado and David Salom both no scored in race one, then Mercado was 17th in race two, while Salom once more entered the pits to retire.
Next round, when the Supersport World Championship riders join the party again, will be at Misano in two weeks' time.
Tom Sykes: "We were much better in race two. We made a bit of a change in set-up, three changes really, and I was able to be a bit more competitive. In the early laps I got behind Melandri and felt really good but unfortunately Davies came past and really upset my rhythm. It made it difficult for me to do what I needed to do, so my pace slowed. I just missed that slipstream from Melandri. In race one I was missing some front traction so I was not able to get the bike into the corners very well and obviously that affected my mid-corner and exit speed. You cannot give anything away to these boys but unfortunately this weekend it looks like we did for a while. We cannot get carried away with any thoughts like that because we are still second equal on points in the championship despite having a disappointing weekend by recent standards. We have got some better tracks coming up and I am looking forward to getting there. It is just hard for me to sit in my chair and debrief when some of the others are on the podium spraying champagne. I have got the taste for it now! On balance the guys in our team have done a great job again at this difficult track and in race two we were able to make changes that worked out quite well.
Meet 2012 Calendar Kitten
Sara Balint
The Devil Made Us Do It!
Testing the Ducati Diavel in Italy
Sudco High Performance & OEM Replacement Parts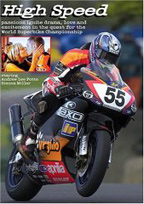 High Speed - the Movie
The best motorcycle racing movie ever made! Filmed on location at the World Superbike races , this an exciting romantic drama staring beautiful British actress Sienna Miller.
---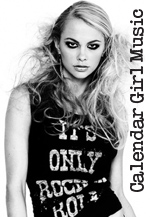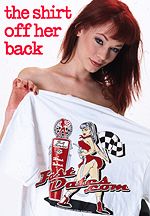 Order the Official
FastDates.com &
LA Calendar Bike Show
T-Shirts!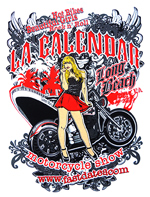 ---
Brokes and Suzuki Lead
British Superbike Championship
after Snetterton 4th Round
May 29th 2012 - Tyco Suzuki's Josh Brookes has taken the lead in the British Superbike Championship after two podium finishes at Sunday's fourth round at Snetterton in Norfolk.
The consistent Aussie has taken six podiums from the opening eight races of the year putting him on 124 points at the top of the table; one ahead of Tommy Hill with Shane Byrne third on 108. Brookes and Byrne have eight podium credits apiece with Hill currently on 12.
Brookes battled with Michael Laverty at the head of proceedings in the early lap of race one in blistering hot conditions, but having used the best of his tyre, the Australian had to eventually settled for a solid third behind race winner Tommy Hill, with Laverty second.
A few set-up changes for race two saw Brookes settle in slowly, and although he remained in third place for the duration of the 16-lap encounter, he did come strong at the end.
Josh Brookes: "The team did a great job this weekend and even though we had a few set-up issues to work around to get the best of the rear Pirelli in the hot conditions, if third is our worst result on days like this I'll be very happy. It's more podium credits, which at this stage is nearly more important until we reach the cut off point, but it's nice for our sponsors to see themselves at the top of the Championship table and proves the overall package of the new GSX-R1000 is working really well."
Alastair Seeley was forced to bounce back from a frighteningly high-speed crash in Friday's second qualifying session, which saw extensive damage to his GSX-R1000 after it went on fire. His crew did a great job rebuilding the bike overnight, but lady luck didn't play her part in return for the effort on race day.
In race one Seeley took avoiding action of an incident on lap one, which forced him to fight back from 27th position at the end of the opening lap - eventually taking the chequered flag in 16th and just outside the points. In the second race he started from row six, but having fought through the pack and into the points by mid distance, he then suffered tyre problems and slipped just outside the points - again in 16th position.
Alastair Seeley: "I got punted off in the first race and started to pick a few off but struggled a bit with a gear selection problem in the closing laps. In the second race I found a good rhythm and again started to make up places, but was having grip issues front and rear and dropped back out of the points. It's been a busy couple of weeks with the North West 200 and now Snetterton so I'm off on holiday to recharge the batteries for Knockhill."
Philip Neill - Team Manager: "As much as podium credits are the most important thing to be racking up at this stage, it is still very nice for Suzuki, our title sponsor Tyco, and all our associated partners to be leading the Championship. Josh and his team did a great job today and their consistency and belief in each other has brought them reward at almost every round so far this year.

Josh has really bedded in well this season and is a more mature and settled looking rider. Alastair's side of the garage should also be given credit, for first of all getting him a bike to ride after the crash on Friday. Unfortunately for Alastair his confidence took a bit of a knock, which is only to be expected, and a little bad luck and a few set-up issues hampered his chances this weekend. I'm confident he'll come back strong at Knockhill."
BSB Race 1 Result:
1. Tommy Hill (Swan Yamaha)
2. Michael Laverty (Samsung Honda) +1.234s
3. Josh Brookes (Tyco Suzuki) +6.847s
4. Noriyuki Haga (Swan Yamaha) +10.304s
5. Alex Lowes (WFR Honda) +10.333s
6. Tommy Bridewell (Supersonic BMW) +16.360s
7. Chris Walker (Pr1mo Bournemouth Kawasaki) +20.503s
8. Ian Lowry (Padgetts Honda) +20.524s
9. Patric Muff (Supersonic BMW) +20.692s
10. Barry Burrell (Buildbase BMW) +21.674s
Race 2 Result:
1. Michael Laverty (Samsung Honda)
2. Shane Byrne (Rapid Solicitors Kawasaki) +1.336s
3. Josh Brookes (Tyco Suzuki) +1.792s
4. Ian Lowry (Padgetts Honda) +5.359s
5. Graeme Gowland (WFR Honda) +8.974s
6. Alex Lowes (WFR Honda) +9.223s
7. Chris Walker (Pr1mo Bournemouth Kawasaki) +12.231s
8. Stuart Easton (Rapid Solicitors Kawasaki) +13.477s
9. James Westmoreland (WFR Honda) +16.957s
10. Patric Muff (Supersonic BMW) +20.539s