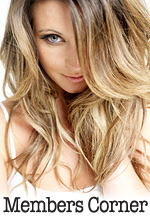 Hot Bikes, Sexy Kittens
Your Exclusive Grid Pass
also includes....
---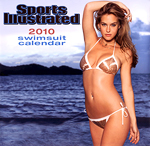 Sports Illustrated
Swimsuit Calendars!
---
Meet the 2010 Fast Dates Calendar Kittens...


Calendar Kitten Apple
and her website www.FeedAModel.com


Calendar Kitten Sabella
our official Ducati Corse Grid Girl
for rider Michel Fabrizio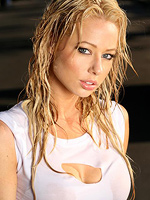 Calendar Kitten Rachel
---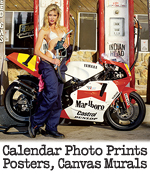 Meet Sexy FastDates.com
Calendar Kitten
Ducati Corse Grid Girl and
2010 Playboy Playmate
Heather Rae Young
featured in the next 2011 Calendars
---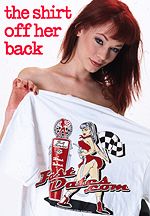 Order Your Own
FastDates.com
T-Shirt!
There's More
FastDates.com Gear!
Greeting Cards, Shirts, Mugs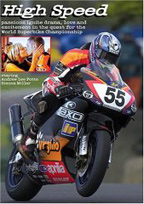 High Speed - the Movie
The best motorcycle racing movie ever made! Filmed on location at World Superbike, this an exciting romantic drama staring beautiful actress Sienna Miller.
Fast Dates
Calendar Bikes on DVD!
Meet The
SBK Fast Dates
Calendar Kittens ...


World Superbike Girls!
Our official SBK Fast Dates World Superbike girls are featured in
Member's Corner!
Includes FREE Access with to
Paddock Garage
---
Also Available! 2009 Ducati Corse Yearbook
Produced by the Ducati factory in Italy, this is the complete account of the Ducati Corse factory race teams' 2009 season in both World Championship MotoGP and World Superbike. Get a detailed look at the factory GP09 race bikes and riders Casey Stoner and Nicky Hayden in MotoGP, and the factory 1198R with riders Noriyuki Haga and Michel Fabrizio. Complete race by race coverage of the season with all the best team media photography. A must have for any Ducati enthusiast.
The Return of Troy Bayliss to World Superbike?
June 1st 2010 , Miller Motorsports, Utah - While we were hanging out with Ducati Corse at the Miller Motorsports USA World Superbike last week, I ask team manager Ernesto Marinelli about the possibility of Ducati's 3-time World Superbike Champion coming out of retirement to race for the team again. His 52 World Superbike victories on Ducati motorcycls are second only to Carl Fogarty. As we know from Ducati Corse press releases, Bayliss has been flying in to Italy from his home in Australia to do development testing on the race bikes for the team.
Ernesto told me that Troy is possibly interested in racing again, but it is just still too early in the 2010 season to make any determination for next year 2011. The final decision for Troy depends on how his wife Kim feels about his returning to racing. Troy, Kim and their two children left their European home base in Monaco at the end of 2008 and returned to their family home in Taree, Australia. For Troy to return to the World Superbike Championship now would require even longer airplane flights from Australia to follow the tour. Unless of course, Troy relocated back to Europe for part of the year, spending more time away from the family.
We can image that the small town of Taree can feel very small and confiding after you've lived in Monaco for 10 years, ridden road bikes in the Alps, and have been jetting around the world and treated like royalty.
How anxious is Ducati Corse to have Bayliss return from retirement? One only has to look at the current points standing in the 2010 Superbike Championship to see Noriyuki Haga down in 5th place and Michel Fabrizio in 10th, the lowest factory Ducati rider ranking in Ducati's 20 year involvement with the series except for the 2000 season when Fogarty broke his shoulder. Last year 2009 Haga and Michel finished the Championship on top in 2nd-3rd behind Ben Spies.
I asked Ernesto if there would be room on the Corse team for 3 riders in 2011 and he said "No", that Ducati only has the budget and resources for a 2-rider team. I believe both Haga's and Fabrizio's current factory contracts are ending his year, so unless either of them goes on a winning streak real soon, Ducati tends not to keep riders who don't finish in the top three.
Would Ducati be foolish to bring back Troy Bayliss at the age of 42? Hardly foolish, as Troy has always been in incredible physical shape thanks to his road bike training, while other riders near his age like Troy Corse and Carlos Checa remain at the top of the game. One only needs to look at Michael Schumacher in Formula One, who has made a successful return to top of car racing after a 3 year retirement.
Ducati is usually the last team to announce their new rider signings each year, so don't expect to hear anything from the team until on or after the Imola WSB round in Italy on September 25th. - Jim Gianatsis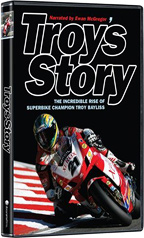 Troy's Story
The story of now 3-Time World Superbike Champion Troy Bayliss narrated by Ewan McGreggor


Erotica Archives
FREE New Model
Galley Updated Daily
Warning Contains Nudity
Twice from 15 to Fifth:
Troy Corser (AUS) scored two more top five finishes for Team BMW Motorrad
Motorsport on Monday in Salt Lake City in the 2010 FIM Superbike World Championship. Team mate Ruben
Xaus (ESP) finished tenth and 11th on the seventh race weekend in Utah. For the young team it was the second
best result so far. In total, in 2010 the team has finished in the top five six times.
In the manufacturers' standings Team BMW Motorrad Motorsport has now scored 130 points and is in sixth. In 2009 after seven races the team had only scored 60 points. Troy has scored 127 points in the rider's championship and is seventh, while Ruben is in 14th with 53 points.
Race 1: Troy proved to be a great starter: Just before turn 1, he made it from 15th on the grid to fourth. He was passed by Leon Haslam (GBR) and Noriyuki Haga (JPN) on lap six. He finished the race fifth as Carlos Checa(ESP) had to retire. Ruben started well and was eighth after the first lap. He finished tenth.
Race 2: Again, a rocket start for Troy - he jumped from 15th to third. Ruben made up four positions at the start. Unfortunately neither rider was able to maintain this position, and finally finished fifth and 11th respectively.
Troy Corser: Bike:
BMW S 1000 RR
Result Race 1: 5th , Gap to 1st: 00:11.150 min / Fastest Lap Race 1: 1:49.038 min
Result Race 2: 5th , Gap to 1st: 00:09.473 min / Fastest Lap Race 2: 1:48.432 min
"Overall, we should be happy today. Nevertheless I was disappointed with the Superpole result as I had to start both races from the fourth row. In the first race I had to fight with chattering, and I had some trouble with the edge grip. We changed the rear spring and made a few adjustments. The bike definitely felt better, but the
problem came back again when the tyre went away after a couple of laps. We now know what we have toimprove."
Ruben Xaus:
Bike: BMW S 1000 RR
Result Race 1: 10th , Gap to 1st : 00:16.502 min / Fastest Lap Race 1: 1:49.309 min
Result Race 2: 11th , Gap to 1st : 00:26.823 min / Fastest Lap Race 2: 1:49.132 min
"To be honest I am disappointed with today. I got great starts in both races and I was right with the top guys. I just couldn't do the times over the race distance. The team and I have worked tirelessly all weekend and made
some real steps forward, but today we just couldn't make it happen in the races. Still the team did a great jobmand I must thank them for that, and also compliments to Troy because he did so well. I just wish I could have been up there with him. I hope we can join him at the front in Misano."
Berthold Hauser (BMW Motorrad Motorsport Director):
"It is good to go back to Europe with two more top five results. After Sunday's Superpole result I was not expecting to do as well as we did today. I am really happy with the performance from both Troy and Ruben.
Nevertheless, we had some problems today, especially with tyre wear. We have to learn from that, and we know that we still have some work to do. Last year at this circuit in particular we struggled - so to achieve what we did today is a real step forward. Congratulations to the entire team once again for what they have achieved with a lot
of hard work. I feel sorry for Carlos Checa who did a great job today but was very unlucky."
Solid Points in Each Race for Kawasaki's Tom Sykes and Chris Vermulen
WSBK, Salt Lake City, June 1st -
Kawasaki Racing Team riders Tom Sykes and Chris Vermeulen scored points in each Miller Motorsports Park race today, maintaining their championship positions.
The riders also improved on their qualifying positions in each race, as they got to grips with the big and fast corners at Miller, during another intense day of race action in the Superbike World Championship.
In the first 21-lap contest Sykes was 13th in a lone race in the last laps. Chris was 15th, unlucky to lose a place on the last lap.
In the second race, with track temperatures much higher than in race one, Chris was 14th at the start of the race, finally scoring 13th place, one ahead of Tom. Sykes had tangled with another rider early on and was down to 19th at one stage.
Tom is still 15th overall, now on 42 points, Chris 19th on nine. The next round is at Misano on 27 June.
Tom Sykes: "We started the weekend in good shape but although we were consistent with lap times and we improved on last year's times, it was still not fast enough. I had a decent launch in both races but in race two I got tangled up with a Ducati rider and lost a few places, which put us in a disastrous 19th place. Middle race distance we struggled with handling into the long left-handed corners but I fought back as hard as I could to finish within the points. I guess that is a positive from the weekend. I'm sorry for the boys but I did the best I could and I look forward to getting things back-on track and running nearer the front at Misano."
Chris Vermeulen: "A difficult weekend but we scored points in both races. It was my first time here and we improved the bike all weekend. At a circuit like this with really long corners we struggled to make the turns and we do not have the fastest bike right now. We have some work to do still. We made some changes race one to race two because I struggled with front tyre durability again, and we made it a lot better. Consistency and speed was faster, and I think that I was eight seconds nearer the front. That was a good step forward for us."
Difficult Weekend at Miller for Honda Ten Kate Riders
Jonathan Rea took hard-earned 14th and eighth places finishes in today's two seventh round World Superbike races at Miller Motorsports Park in the USA. His team-mate Max Neukirchner also struggled at the 4.907km circuit near Salt Lake City, placing 12th in the two 21-lap encounters.
Both outings were won by Max Biaggi after early leader Carlos Checa ran into electrical problems, as Rea and Neukirchner complained of handling problems with their machines.
Rea crashed at the beginning of lap three in the first race, but remounted in last place to begin a dogged fight back to 14th place at the flag and two championship points. However, changes to his front fork settings for race two did not improve his bike's handling and the 23-year-old was forced to settle for eighth.
Neukirchner suffered similar handling issues and, starting from 16th place on the grid, the German rider struggled to make any impact on the standings. T he Hannspree Ten Kate Honda team is now looking forward to an upcoming two-day test at Assen in The Netherlands, before heading for round eight of the championship at Misano, Italy on 25-27 June.
Jonathan Rea – 14th and 8th
It's quite hard to take many positives out of the weekend really. We've had big problems all weekend and nothing we tried did anything to fix them. We made a big – and I mean BIG – change to the front of the bike for race two, but the characteristics were exactly the same. Unfortunately, I'm missing the first day of our test at Assen because I'm riding in the 300km race at Suzuka, but there's plenty for Max and the team to be working through. I really hope we can get something to take to the next race at Misano, because I have some great memories of that round last year.
Max Neukirchner – 12th & 12th
We tried something different for the second race because in the first one the bike was pitching too much – diving too fast under the brakes and coming up too quickly under acceleration. We thought the change would work but it didn't, so we have another two disappointing results to take away from this race. I hope we can have two really positive days at the Assen test in two weeks, because there is a lot we need to get through. It's frustrating because I know I can do better than what my results are showing.
Ronald ten Kate – team manager
There is no hiding from the fact that this has been a bad weekend for us. With the chatter that both riders experienced, they could only ride around and make laps. We now have a two-day test at Assen where we will try quite a few new bits and pieces because we have to be in better shape at Misano. Having said that, Miller is the last race this year where we didn't have suspension data from Ohlins (The team used White Power Suspenison here last year). We start at Misano with at least some reference points from last year. We hope that data will yield much better results for the rest of the season.