World Premier! New 2015 Cafe Racers Motorcycle Calendar
The FastDates.com Calendars is excited to premier their newest title, Cafe Racers 2015 featuring many of the finest custom street racers from the FastDates.com Motorcycle PinUp Calendars, but without the girls getting in the way of the bikes.. This is perfect Bike Calendar if you have a jealous wife, girlfriend or boyfriend, or need to be politically correct in the work place Featured in Cafe Racers are the top AMD World Championship and LA Calendar Motorcycle Show winning cafe bikes bikes from around the world built by top customizers S-Bay Motor Company, Roland Sands, Jessie Rooke, Richard Pollock, Shinya Kimura, Hideki Hoshikawa, Caleb Owens and Yoshi Kosaka. The Calendar is full color on 15x12-inch dull coated heavy art board and wire spiral bound with a hang clip for easy wall display.
The 2015 FastDates.com Calendars also include Fast Dates World Superbikes with the Officlal SBK Umbrella Girls, Iron & Lace Custom Motorcycles with Centerfold Models, and Garage Girls revealing a full 16 months beginning with September 2014 preceding the cover year. These are premium quality printed in full color on 15x15-inch dull coated heavy art board and wire spiral bound with a hang clip for easy wall display and page turning, sealed in a clear plastic envelope with cardboard stiffer for protection. FastDates.com Calendars are available online at FastDates.com, Amazon.com, Calendars.com.
ORDER ONLINE HERE

Ask for them at your favorite Motorcycle Dealer or leading Parts Distributors worldwide. Suggested USA Retail $17.95 ea. In Europe contact: Crossbow-Calendars.com, Zodiac Distributing, W&W Cycles, Custom Chrome Europe.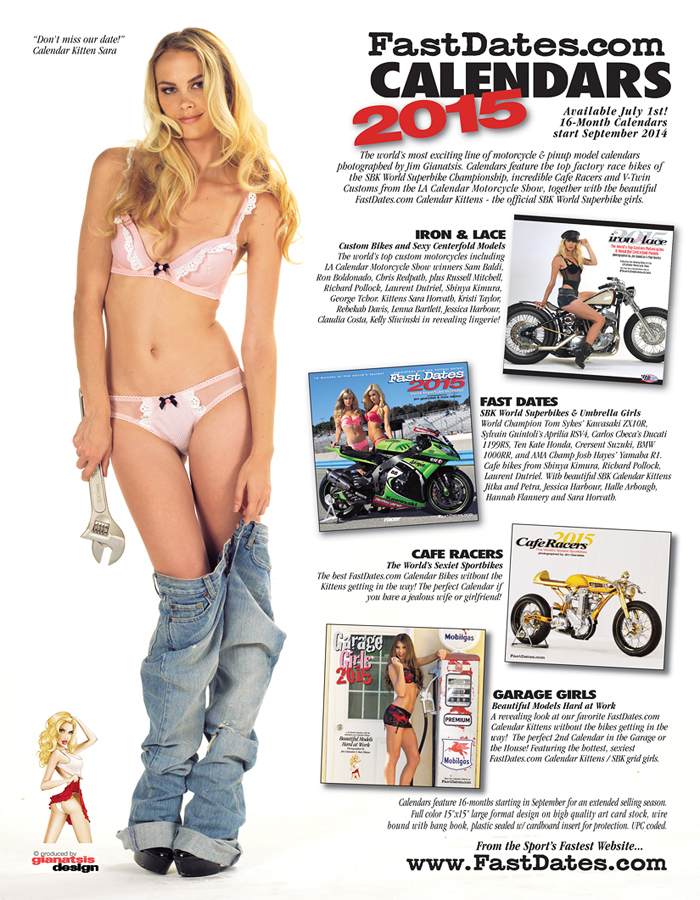 Click on the Calendar Covers to Order
World Premier! 2015 FastDates.com Motorcycle PinUp Calendars
July 1st, 2014 - The World's most exciting line of Motorccyle & PinUp Model Calendar photographed by legendary motorsports and fashion photographer Jim Gianatsis. Bikrs include the top Factory Race Bikes of the SBK World Superbike Championship, incredible Cafe Racers, and the winning custom bikes from the annual LA Calendar Motorcycle Show. Photographed together with the FastDates.com Calendar Kittens... the offical umbrella girls of the SBK World Superbike Championship. A new Calendar title added for 2015 is Cafe Racers featuring classic custom street racers without the girls getting in the way.

The FastDates.com Calendars reveal a full 16 months of the world's top motorcycles with beautiful pin up models beginning in September preceding the cover year to give dealers a full 6 month selling season if they start in August preceding the cover year. Calendars ship to Distributors in June with your ordered needed in March preceding the Calendar year. Calendars and are printed in full color on 15x15-inch heavy dull coated art stock board and wire spiral bound with a top thumb cut hanger for easy wall hanging. Packaged with a thick cardboard stiffer and inserted in a reseal able clear plastic display envelope for protection and easy viewing.
NEW! FAST 2015, 2014 Calendar Digital Yearbook
Go behind the scenes of the FastDates.com Calendar photo shoots at the SBK World Superbike races, the Los Angeles Calendar Motorcycle Show & Concourse d' Elegance, and inside the FastDates.com Studio of famed photographer Jim Gianatsis. Meet the official SBK World Superbike Calendar Kittens who also serve as the official SBK podium and grid girls, the top factory riders of World Superbike, and America's top custom bike builders. You'll find detailed editorial photo features on the Calendars' top Custom and Race bikes, and on the Calendar Kittens.
Did we forget anything? - Oh yes! The new FAST 2015 Calendar Yearbook Digital Edition features in high resolution every page in the new 2015 Fast Dates World Superbike, Iron & Lace Custom Bikes, Garage Girls and Cafe Racers Calendars featuring the world's top race and custom bikes and the beautiful Calendar Kittens!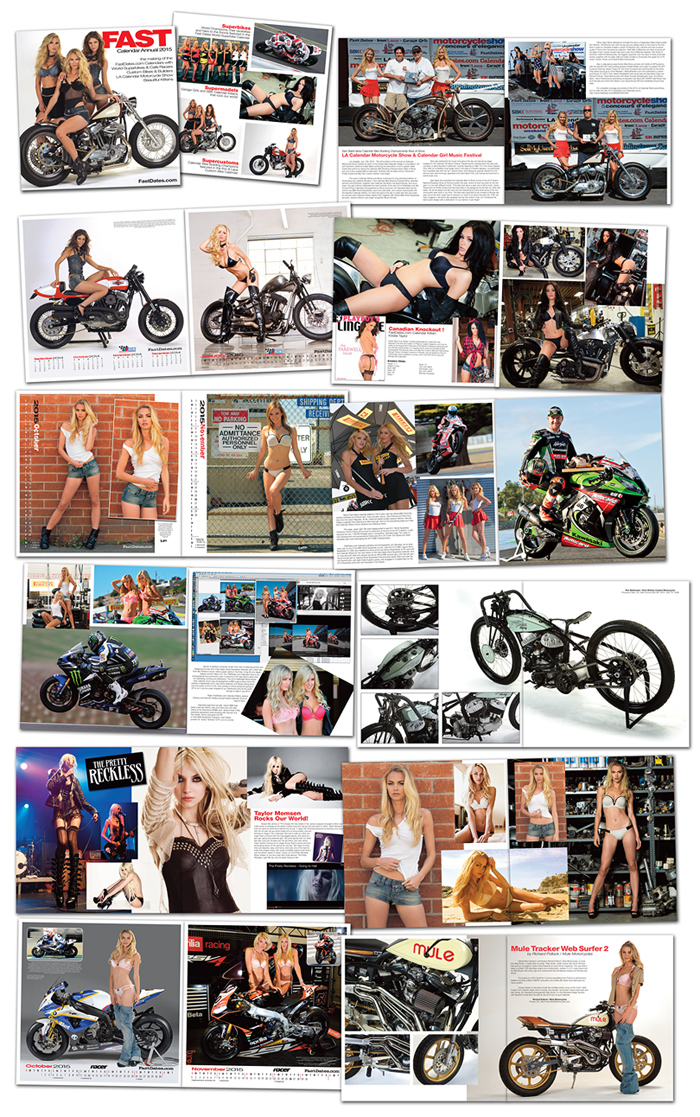 ---
MotoGP World Championship, MotoGP of Spain a, Aragon Round 14 of 18
Lorenzo Wins His First MotoGP of the Season at Aragon
Motorland Aragon, Spain, Sunday Sept 28th 2014 - Today's Gran Premio Movistar de Aragón proved to be the most dramatic of the season so far as Movistar Yamaha MotoGP rider Jorge Lorenzo defied both his rivals and the changing weather to deliver a master class in Grand Prix riding and claim his first victory of the season. Previous race winner, Teammate Valentino Rossi's Aragón fortunes were the mirror opposite, the Italian crashing out in the early laps.
With a dry start to the race, Lorenzo was one of the few to opt for the soft front medium rear tyre combination and made a jump of three places to fourth in the opening corners. Third was to follow quickly and then a promotion to second as front runner Andrea Iannone became one of the first of many to crash out.
Lorenzo tucked in behind race leader Marc Marquez, beginning the Spanish duel that race fans had been waiting for. Never more than half a second apart, it wasn't until there were just 15 laps remaining that Lorenzo made his move through the uphill section of the circuit for the lead. Three laps later Marquez was back through, passing into turn one.
Lorenzo (99) holds an early lead over Rossi (46) and Marquez (26), just before Marquez crowds Rossi off the track with a resulting crash.
One lap later and the weather became another rival to face on track as the white flag was waved. With some drops of rain falling riders were now clear to change to wet bikes if wanted. The lead group stayed out and with 9 laps remaining Lorenzo mirrored Marquez' earlier pass, re-taking the lead into turn one.
A lap later and with the track getting damper in places, Lorenzo slowed and both Marquez and Dani Pedrosa passed in the uphill series of corners. With rain now clearly evident the front three played a dangerous gamble, not wanting to allow the others to get away by pitting. With four laps to go Lorenzo made his move, diving in to change for his wet bike and returning immediately to the track. In the meantime, Pedrosa had crashed out in the start straight, promoting Lorenzo to second.
Race leader Marquez opted not to pit and a lap later also fell victim to the wet, crashing out and leaving Lorenzo with a clear run to the finish line and his first victory of the season.
Teammate Rossi had started well from his sixth place grid position and had been making progress when he ran wide in the down hill section, running off track and onto the slippery grass where he crashed heavily. He lost consciousness briefly after the crash but regained it quickly and was taken immediately to the medical centre for a check up. There appears to be no injuries however he has now transferred to hospital for a precautionary check up.
Lorenzo's superb race craft delivers the maximum 25 points. He remains in fourth position, now just 12 points behind his teammate in third. Rossi's DNF means he stays on 214 points, now three behind Pedrosa in second.
Jorge Lorenzo, 1st / 44'20.406 / 23 laps- It's been a very crazy race, because we won at a track where we've never won and we've had a lot of problems all weekend. I made a really good start, my first lap was very good and I kept at the wheel of Marc. The bike was working very well and Marc was a little bit slower than in practice so I could stay with him and I passed him one or two times. The problem was it was spitting, so I didn't have much confidence, I was very careful and the others were going away in front. Andrea was catching me and I thought I was going to be fighting for third or fourth position. But finally I had an intuition; every lap I felt the spotting was coming worse and it was very dangerous and easy to crash. When I saw Marc and Dani keeping on racing and without going into the pits in the last corner, I said ok, I will take a risk and enter. I changed the bike, the new tyres were very difficult to warm up, not so much grip but I tried to be very focused and not make many mistakes. When I passed the board on the straight I was in fourth position so I thought we are going to finish very far but then the next lap I was first! I was surprised; I didn't expect to be first. Having this victory is a great relief for me after so many months of challenges and fights so I'm very proud."
Marc Marquez, Repsol Honda: 13th - "Today's race was difficult because I, like many other riders in MotoGP, had never experienced track conditions like this before. It was a shame that it started to rain; if it hadn't, then I think that Dani, Jorge and I would have made the end of the race really exciting for the fans. I think that we did a good job all weekend – it was just a pity about the crash. I tried to hold on because there were only a few laps remaining, but today I learned that in these situations it is better to use a different strategy."
Dani Pedrosa, Repsol Honda: 14th - "It was a difficult race in extreme conditions, but we were able to ride a good first part and were in contention for the win. I made the wrong decision about when to come in to change bikes and didn't make the switch on the lap that I should have. My tyres couldn't hold out any longer and I crashed. Luckily I was able to remount and pick up two points from this race. It is a little disappointing to have gone so far and not taken a good result, but these experiences are useful for learning and heading to the next race stronger."
RESULTS MOTOGP RACE: (23 laps = 116.794 Km)
POS / RIDER / NAT. / TEAM / MOTORCYCLE / TIME / KM/H / GAP
1 / Jorge LORENZO / SPA / Movistar Yamaha MotoGP / YAMAHA / 44'20.406 / 158.0 /
2 / Aleix ESPARGARO / SPA / NGM Forward Racing / FORWARD YAMAHA / 44'30.701 / 157.4 / 10.295
3 / Cal CRUTCHLOW / GBR / Ducati Team / DUCATI / 44'30.718 / 157.4 / 10.312
4 / Stefan BRADL / GER / LCR Honda MotoGP / HONDA / 44'32.124 / 157.3 / 11.718
5 / Bradley SMITH / GBR / Monster Yamaha Tech 3 / YAMAHA / 44'49.889 / 156.3 / 29.483
6 / Pol ESPARGARO / SPA / Monster Yamaha Tech 3 / YAMAHA / 44'50.092 / 156.2 / 29.686
7 / Alvaro BAUTISTA / SPA / GO&FUN Honda Gresini / HONDA / 44'50.169 / 156.2 / 29.763
8 / Hiroshi AOYAMA / JPN / Drive M7 Aspar / HONDA / 44'58.247 / 155.8 / 37.841
9 / Nicky HAYDEN / USA / Drive M7 Aspar / HONDA / 45'03.363 / 155.5 / 42.957
10 / Scott REDDING / GBR / GO&FUN Honda Gresini / HONDA / 45'14.343 / 154.9 / 53.937
11 / Danilo PETRUCCI / ITA / Octo IodaRacing Team / ART / 45'20.230 / 154.5 / 59.824
12 / Alex DE ANGELIS / RSM / NGM Forward Racing / FORWARD YAMAHA / 45'21.124 / 154.5 / 1'00.718
13 / Marc MARQUEZ / SPA / Repsol Honda Team / HONDA / 45'35.633 / 153.6 / 1'15.227
14 / Dani PEDROSA / SPA / Repsol Honda Team / HONDA / 45'44.932 / 153.1 / 1'24.526
15 / Yonny HERNANDEZ / COL / Energy T.I. Pramac Racing / DUCATI / 45'58.661 / 152.4 / 1'38.255
16 / Michael LAVERTY / GBR / Paul Bird Motorsport / PBM / 44'37.129 / 150.2 / 1 lap
17 / Mike DI MEGLIO / FRA / Avintia Racing / AVINTIA / 45'02.913 / 148.7 / 1 lap
18 / Broc PARKES / AUS / Paul Bird Motorsport / PBM / 45'02.992 / 148.7 / 1 lap
19 / Hector BARBERA / SPA / Avintia Racing / DUCATI / 45'59.305 / 145.7 / 1 lap
Pole Position: Marc MARQUEZ 1'47.187 170.5 Km/h
Fastest Lap: Jorge LORENZO 1'49.107 167.5 Km/h Lap 5
Circuit Record Lap: Dani PEDROSA 1'48.565 168.3 Km/h 2013
Circuit Best Lap: Marc MARQUEZ 1'47.187 170.5 Km/h 2014
CHAMPIONSHIP POSITIONS TILL DATE:
1 MARQUEZ 292, 2 PEDROSA 217, 3 ROSSI 214, 4 LORENZO 202, 5 DOVIZIOSO 142,
6 A. ESPARGARO 112, 7 P. ESPARGARO 108, 8 IANNONE 92, 9 BRADL 87, 10 SMITH 85,
11 BAUTISTA 73, 12 CRUTCHLOW 63, 13 REDDING 60, 14 AOYAMA 51, 15 HERNANDEZ 39,
16 HAYDEN 36, 17 ABRAHAM 33, 18 EDWARDS 11, 19 PIRRO 11, 20 PETRUCCI 9.
Velentino Rossi, the Kingof Misano, his home circuit, holding court over tens of thousands of V46 fans.
MotoGP World Roadracing Championship, San Marino Round 13 of 18

The Doctor performs a Miricle at Misano!
Circuit Marco Simoncelli, Misano, Italy, September 12-14th 2014 – The many tens of thousands of Valentino Rossi fans gathered at the Misano World Circuit Marco Simoncelli had their dreams come true today as their Movistar Yamaha MotoGP hero delivered a perfect race to take victory for the 'Gran Premio di San Marino e della Riviera di Rimini'. Teammate Jorge Lorenzo came home in second to make it a perfect Yamaha one-two finish.
The Doctor made his intentions clear from the off with a flying start to move up from third to second into the first corner, tucked in behind teammate Lorenzo. An early attack by rival Marc Marquez was quickly dealt with and then with 25 laps to go he was able to pass Lorenzo to lead the race. Championship leader Marquez followed soon after and remained within half a second of Rossi until with 19 laps remaining he lost the front trying to keep up and crashed out, taking himself out of contention.
Championship points leder Marquez (93) was caught in a Yamaha sandwich before going down.
From that point the Doctor was unstoppable, building a gap of over two seconds to his chasing teammate, he held command of the race to the finish line to take his first race win since Assen last year, and Yamaha's first MotoGP win of the season.
Teammate Lorenzo flew from his pole position on the grid to grab the holeshot into turn one, with Rossi following right behind. Having opted for the harder front tyre option he was unable to make a break and hold off Rossi in the early laps. Having seen rival Marquez crash out in front of him he then delivered a trademark Lorenzo race of consistency, holding his lap times a little over two seconds behind Rossi whilst gradually building a gap to Dani Pedrosa and Andrea Dovizioso battling for third behind him. He crossed the finish line over four seconds ahead of them to take his seventh podium of the season and complete the Yamaha one-two finish.
Rossi's 25 point score adds to his total to make him the first MotoGP rider ever to reach over 5,000 career championship points. He now sits on 214 in third position in the standings, just a single point behind Pedrosa in second. Lorenzo takes 20 points to bring him to a total of 177 in fourth position, 35 ahead of Dovizioso in fifth.

Lorenzo and Rossi.
Valentino Rossi, 1st / 44'14.586 / 28 laps - "I'm very happy for sure because it's very special to win here in Misano in front of all the crowd and my family and friends. I'm very proud. I made it five years after the last time here, in the same way, fighting with Jorge. During the practice it looked like our Yamaha worked very well so we had a small advantage. I tried to the maximum and so I knew we could fight for victory, I knew for sure I would have to battle with Dani and Jorge and Marc. I tried to push from the start and at the end it was great to have the win more than one year later from my last. I always work hard and never give up and trust that days like this can happen. I have to say thank you to Yamaha, to all my team, to all my friends and all the crowd
Jorge Lorenzo, 2nd / +1.578 / 28 laps - "It's been a tough race for me because we finally took a risk with the harder tyre. I'm happy with another podium but a bit disappointed because we thought we could fight for the victory. Right at the beginning, despite a good start I felt the front tyre didn't give me the confidence to lean and also on braking. In Brno we risked also changing the tyre and the result was good but here we struggled much more. For me it was impossible to get the victory. Even if I tried to push at the maximum, when I saw Marc crash, I knew Valentino had a better pace today. Valentino had a perfect weekend at home and he deserved the win, it's unbelievable at the age of 35! I'm also happy for the team because it's been a long time without a 1-2. All the Yamaha guys are working really well and the bike is more competitive race by race. I would like to win too but we will have to wait."
Dani Pedrosa, Repsol Honda: 3rd - "Today's race was a very difficult one, and it was hard to do any more. Marc attempted to keep up with Valentino and Jorge but eventually he crashed trying – they were very strong here. This race also saw many problems for us with the front and rear, so there was little that we could do. From the opening laps I lost a lot of time in traffic, and that affected my entire race. I tried to do the best I could and still had difficulty passing Dovizioso, because he also lapped very quickly; eventually we were going as fast as the Valentino and Jorge. Now we have to take the positives from this weekend and hope that for the next race at Aragon, which is a track that I like, we have a better feeling and a better race."
Marc Marquez, Repsol Honda: 15th "I'm happy with how today went, despite the crash due to my first mistake of the season, because yesterday I did not think that I would be capable of sticking with Valentino and Jorge. They had a little bit more pace, but today we were able to get fairly close to them. I saw the possibility of fighting with Valentino for the victory, but that was not possible in the end because of the mistake; I was riding over the inside of the rumble strip and that meant that I lost the front. Luckily I was able to rejoin the race, continue with a good pace and score a point that could always come in handy in the future."
Girlfriend Linda Morselli takes Valentino for a ride through the paddock.
RESULTS MOTOGP RACE: (28 laps = 118.328 Km)
POS / RIDER / NAT. / TEAM / MOTORCYCLE / TIME / KM/H / GAP
1 / Valentino ROSSI / ITA / Movistar Yamaha MotoGP / YAMAHA / 44'14.586 / 160.4 /
2 / Jorge LORENZO / SPA / Movistar Yamaha MotoGP / YAMAHA / 44'16.164 / 160.3 / 1.578
3 / Dani PEDROSA / SPA / Repsol Honda Team / HONDA / 44'18.862 / 160.2 / 4.276
4 / Andrea DOVIZIOSO / ITA / Ducati Team / DUCATI / 44'20.096 / 160.1 / 5.510
5 / Andrea IANNONE / ITA / Pramac Racing / DUCATI / 44'26.357 / 159.7 / 11.771
6 / Pol ESPARGARO / SPA / Monster Yamaha Tech 3 / YAMAHA / 44'33.585 / 159.3 / 18.999
7 / Bradley SMITH / GBR / Monster Yamaha Tech 3 / YAMAHA / 44'37.686 / 159.0 / 23.100
8 / Alvaro BAUTISTA / SPA / GO&FUN Honda Gresini / HONDA / 44'51.044 / 158.2 / 36.458
9 / Cal CRUTCHLOW / GBR / Ducati Team / DUCATI / 44'53.066 / 158.1 / 38.480
10 / Yonny HERNANDEZ / COL / Energy T.I. Pramac Racing / DUCATI / 45'00.464 / 157.7 / 45.878
11 / Karel ABRAHAM / CZE / Cardion AB Motoracing / HONDA / 45'09.351 / 157.2 / 54.765
12 / Hiroshi AOYAMA / JPN / Drive M7 Aspar / HONDA / 45'11.361 / 157.1 / 56.775
13 / Scott REDDING / GBR / GO&FUN Honda Gresini / HONDA / 45'17.320 / 156.7 / 1'02.734
14 / Alex DE ANGELIS / RSM / NGM Forward Racing / FORWARD YAMAHA / 45'28.132 / 156.1 / 1'13.546
15 / Marc MARQUEZ / SPA / Repsol Honda Team / HONDA / 45'30.534 / 156.0 / 1'15.948
16 / Leon CAMIER / GBR / Drive M7 Aspar / HONDA / 45'35.346 / 155.7 / 1'20.760
17 / Michael LAVERTY / GBR / Paul Bird Motorsport / PBM / 45'41.008 / 155.4 / 1'26.422
18 / Broc PARKES / AUS / Paul Bird Motorsport / PBM / 44'17.702 / 154.5 / 1 lap
19 / Hector BARBERA / SPA / Avintia Racing / AVINTIA / 44'17.921 / 154.5 / 1 lap
Pole Position: Jorge LORENZO 1'33.238 163.1 Km/h
Fastest Lap: Marc MARQUEZ 1'34.108 161.6 Km/h Lap 4
Circuit Record Lap: Jorge LORENZO 1'33.906 162.0 Km/h 2011
Circuit Best Lap: Marc MARQUEZ 1'32.915 163.7 Km/h 2013
CHAMPIONSHIP POSITIONS TILL DATE:
1 MARQUEZ 289, 2 PEDROSA 215, 3 ROSSI 214, 4 LORENZO 177, 5 DOVIZIOSO 142,
6 P. ESPARGARO 98, 7 A. ESPARGARO 92, 8 IANNONE 92, 9 BRADL 74,
10 SMITH 74, 11 BAUTISTA 64, 12 REDDING 54, 13 CRUTCHLOW 47, 14 AOYAMA 43,
15 HERNANDEZ 38, 16 ABRAHAM 33, 17 HAYDEN 29, 18 EDWARDS 11, 19 PIRRO 11,
20 PARKES 7.
---
A happy Josh Hayes and his entiresupport team at American Yamaha and Graves Motorsports who helped him clinch his 4th AMA Superbike title. On the far left is Graves Motorsports owner Chuck Graves, and on the far left is American Yamaha Racing manager Keith McCarty. Click to Go Big.
AMA Pro Roadracing National Championship, Round 6 of 6, New Jersey
Double Delight as Yamaha Takes 2014 Championship
Honours in AMA Pro Roadracing
Millville, NJ - September 14, 2014 – Yamaha has proved its dominance yet again with the YZF-R1 and YZF-R6 in the AMA Pro SuperBike and AMA Pro GoPro Daytona SportBike classes. The last round of the season at the New Jersey Motorsports Park saw not only Jake Gagne clinch the 2014 DSB Championship, but also Monster Energy Graves Yamaha's Josh Hayes end the 2014 AMA Pro SuperBike season in a spectacular fashion. The results mark Yamaha's fifth consecutive Superbike title. Both Yamaha riders managed to get the job done with one race remaining.
Click to order Josh Hayes; Yamaha R1 Superbikes featured in the 2014 and 2015 Fast Dates Calendars.
Josh Hayes knew exactly what he had to do when he started the last race with a 40-point lead over teammate Cameron Beaubier. The vastly experienced rider secured pole and rode one of the strongest races of his career on the Saturday, fighting off his rival to the very end to cross the line in first place. The Yamaha rider was euphoric, but his happiness was closely followed by a moment of uncertainty. AMA Pro Racing deemed that one of his multiple passes on Roger Hayden was made under a yellow flag, meaning that Hayes wouldn't be credited with the win. Ultimately, the AMA Pro decided imposed Hayes with a 20-second time penalty, moving him back just one position in the official race results to second place. With Beaubier finishing in fifth place, 20 points were enough for Hayes to claim the Championship title.
With his fourth AMA Pro SuperBike in the bag and less pressure on his shoulders, Hayes was able to ride a solid second race on Sunday, riding the R1 to victory, his seventh of the season. His seven wins put him on 285 points in the final standings and added to a total of 48 wins in Hayes amazingly successful AMA ProSuperBike career. All of these wins were achieved onboard a Yamaha.
Jake Gagne and his winning 2014 Daytona Supersport team. Click to GO BIG.
RoadRace Factory Yamaha's Jake Gagne sealed his first AMA Pro GoPro Daytona SportBike title in a similar fashion to Hayes. Gagne led MotoSport.com Meen Yamaha's Jake Lewis by just seven points, before kicking off at the Devil's Showdown. Gagne rode a strong race on Saturday, finishing in second place, while Lewis was not able to score higher than a 17th place. Like Hayes, Gagne also finished the season on a high, climbing on to the top step of the podium after winning Sunday's race. The victory was his third of this season. Where Yamaha YZF-R6s made up the top five finishers.
Josh Hayes - "I wanted to win the first race, and I gave it everything I had. I didn't want to come here and have anyone feel that I was riding around for the Championship. In fact, I wasn't even really thinking about the Championship too much. I was confident out there despite the rainy conditions. I knew that I just had to ride my race and I'd be OK. I had fun today. The second race was definitely not as smooth as it looked, and with Cameron leading, I felt like I was losing ground, but I relaxed and just ran my race. I was running some pretty good lap times, and things were starting to come around. I'm gutted for Cam because I wasn't sure that I could catch him, and I really wanted a Yamaha one-two. I'm glad to win this last race of the season, though, especially after winning the Championship yesterday. It's been an awesome season, and I'm so lucky to be racing for Monster Energy Graves Yamaha. Five straight Championships for Yamaha and the R1 is just amazing."
Jake Gagne - "It's incredible. This class is stacked with so many fast riders, and a lot of the guys are on Yamaha R6's like me. The last thing I thought about today (Saturday) was to have this wrapped up. I'm stoked for the Yamaha and the whole RoadRace Factory crew. To do it for those guys and to pay off all their hard work is incredible. Ending the season with a win is amazing. Dane and Garrett and those guys were really haulin', and I could see on my pit board that I needed to turn it up a little bit. So that's what I did, and I was able to build up a little bit of lead. I'm glad it worked out for me and my team, not only today, but all season long."
---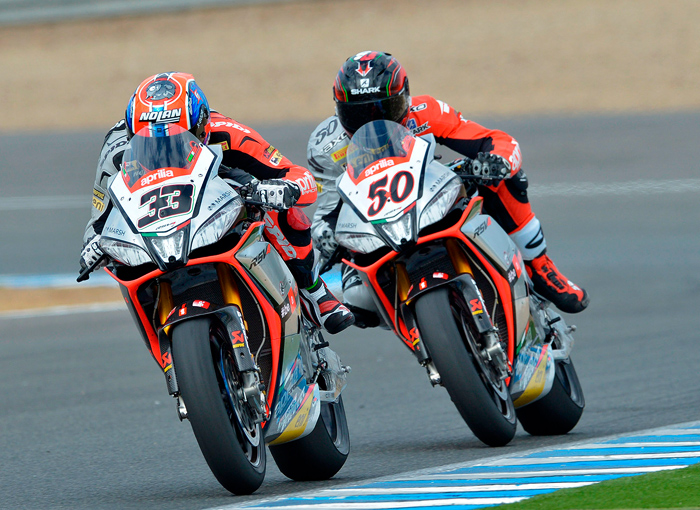 Aprilia's melandri (33) and Guintoli dominated at Jerez.
SBK World Superbike Championship, Round 10 of 12, Jerez, Spain

Melandri and Guintoli do the double for Aprilia at Jerez World Supebike,
van der Mark clinches WSS title for PATA Honda

Jerez de la Frontera, Spain, September 5-7th 2014 – Aprilia had no rivals at Jerez in the tenth round of the World SBK Championship. The RSV4s from Noale proved their superiority taking first and second place in both Race 1 and Race 2.

It was Melandri who earned both wins with authority and employing a similar strategy. In both Race 1 and Race 2 Marco found himself behind in the initial phases, sixth in the first race and fifth in the second. In both cases he skilfully and steadfastly came back, demonstrating undisputed superiority and an optimum feeling with his RSV4. This takes Melandri to five wins this season.
In both races Sylvain Guintoli took the lead early, trying to pull away from his rivals. Once overtaken by Melandri Guintoli confidently managed his position, finishing in second place twice to earn 13 championship points and close the gap behind championship leader, Sykes, whose advantage has now been reduced to just 31 points over Aprilia Racing's Frenchman.

The double win at Jerez also has an impact on the Manufacturers Championship: with the 50 points earned in Spain, Aprilia makes up 23 on Kawasaki which now places them just one point from the top spot in the championship standings.
---
Fast Dates World Superbike Calendar Celebrates 20 years by bringing
Czech SBK Calendar Kittens Jitka and Petra to 2014
Laguna Seca World Superbike and the LA Calendar Motorcycle Show
By Jim Gianatsis Photos by Jim Gianatsis, Massimo Oliana and Sabrina Mosca

California, USA, July 15-22nd 2014 -The FastDates.com Calendars and myself, producer / photographer Jim Gianatsis were excited to announce an agreement with SBK World Superbike and the international model agencies PetrasAngles.com and UmbrellaGirlsUSA.com to bring beautiful Czech Republic SBK grid girls Jitka Pralinka and Petra Ruzinka to the United States during July 2014 to work for SBK and shoot with me at the Mazda Raceway Laguna Seca United States SBK World Superbike and AMA National race weekend July 11-13th, and the LA Calendar Motorcycle Show in Malibu on July 20th.

– Complete Story and Photos Here –

2014 LA Calendar Show Best Classic European Bike was Chris Carlson with this rare 1934 Husqvarna V-Twin
Isle of Man TT road race bike here with Calendar Kittens Petra and Jitka, singer Katie Cole.

2014 LA Calendar Motorcycle Show Concourse d' Elegance & Calendar Girl Music Festival
Report and photos by Jim Gianatsis

Malibu, CA, Sunday July 20th 2014 - The 2014 edition of the LA Calendar Motorcycle Show continued its now 23rd year tradition as the premier outdoor streetbike event in America with producer photographer Jim Gianatsis moving the Show this year to the beautiful green lawns of the Malibu Golf Course among the twisty canyon roads in the Santa Monica Mountains alongside the Pacific Ocean. Highlighting this year's exciting activities was the emergence of another new and soon to be renown custom bike builder to the sport for which the Calendar Show is known for cultivating. Additional Calendar Show coverage and photos at:

- 2014 LA Calendar Motorcycle Show Coverage -
Now in The Calendar Bike Garage!
Imagine Vehicle's Honda CBX Best of Show Winner! Detail Photos and Full Size Screensavers with Calendar Kitten Petra.
---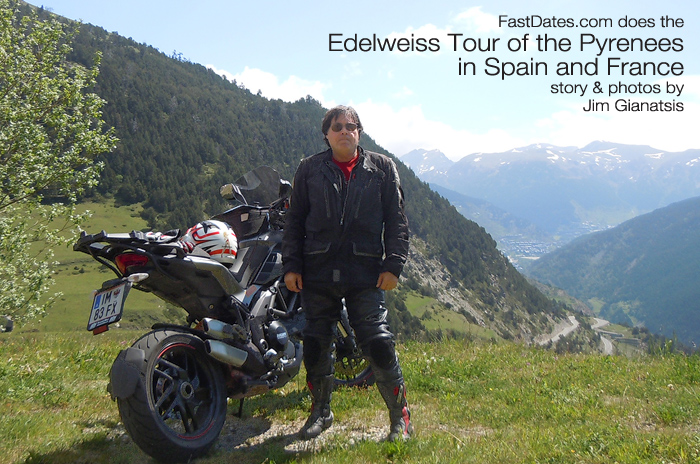 Edelweiss Motorcycle Tour of the Pyrenees
By Jim Gianatsis / photos by Jim Gianatsis
Barcelona, Spain, June 2014 - For me, there's no more beautiful, educational and exciting place in the world to visit than Western Europe. And to visit parts of it on a world class motorcycle on perfect riding roads without traffic, unencumbered by baggage, with experienced tour guides who know all the best roads and places to stop, is nothing short of nirvana.
This is the definition of an Edelweiss Bike Travel tour. And while they have a tour catalog chock full of motorcycle tours taking place around the world from the far reaches of Africa and Asia, to Australia and America, every one of their European tours is on my bucket list. Especially when they partner their rides up with motorcycle manufacturers like BMW, Ducati and Triumph, with a Start and End point at the company's factory for a visit or at a World Superbike or MotoGP round. Complete Story Here
---
There's More! Go to Pit Lane News Previous Week

Also Visit: Fast Dates Calendar News • Iron & Lace Calendar News
Calendar Girl News • Meet the Models • Paddock Garage
Get FastDates.com T-Shirts, Mugs & Photographs from Our Store


MEMBERS CORNER! Calendar Kittens, Paddock Garage, Iron & Lace Garage


Amazon.com Motorcycle Products & Apparel Store



MotorcycleSuperstore.com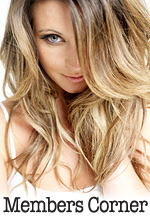 Hot Bikes, Sexy Kittens
Your Exclusive Grid Pass
also includes....
---
High stakes for the penultimate WSBK round at Magny-Cours
Barcelona (Spain), Monday 29 September 2014 – The penultimate round of the 2014 eni FIM Superbike World Championship will take place this weekend at Magny-Cours. The stakes are high for this year's title as series leader Tom Sykes (Kawasaki Racing Team) heads to France with a 31 point advantage with Sylvain Guintoli (Aprilia Racing Team). The reigning champion is looking to return to his previous winning form to seal what would be his second title in a row after being a little bit on the back foot at Jerez, where aboard his ZX-10R he struggled to keep the pace of the two factory Aprilia machines of Guintoli and Melandri.
Last year the 29 year Briton dominated in France by taking pole position, winning both races and setting the fastest lap in each of the two encounters. In 2012 Sykes won the second race on the 4411m, challenging venue located in the heart of France only to miss the ultimate price by half a point.
Other title contender Guintoli came out victorious in wet conditions at Magny-Cours two years ago in race one, while in 2013 he crossed the line second and third. On his home track he has never finished below sixth and has always stepped onto the podium in the last two editions of the French Round.
Last time out at Jerez Guintoli missed a great opportunity to further narrow the gap to the top as he was twice edged out for the win by teammate Marco Melandri, who got his second double of the year and proved once more to be the man to beat in the closing part of the season. The Italian rider currently sits fourth in the standings only 18 points away from third place Jonathan Rea (Pata Honda World Superbike). The Ulsterman, who was fourth and fifth in the two Spanish races, was able to step on the podium at Magny-Cours twice before, in 2009 and 2012 (race 2).
With two rounds left, many riders are looking for a strong performance to improve their position in the overall standings. Local rider Loris Baz (Kawasaki Racing Team) and the Ducati Superbike Team duo of Chaz Davies and Davide Giugliano are yet to step atop the podium this year and have never made it into the top 3 at Magny-Cours before, meaning the French Round will be very important for all three riders.
The Voltcom Crescent Suzuki Team will face the penultimate round with both sides of the garage knowing their 2015 plans. Eugene Laverty is officially heading to MotoGP, while rookie Alex Lowes recently agreed to extend his partnership with the squad for one more year.
MV Agusta Reparto Corse's Claudio Corti and Team Hero EBR's Geoff May and Aaron Yates will have another chance to improve their performance as the season enters the final stretch. A second MV Agusta F4 RR will be run by the Dream Team Company and ridden by 27 year old Nicolas Salchaud.
Three more Ducati 1199 Panigale R machines will line-up on the grid at Magny-Cours as Team 3C Racing will take part in the French Round with 2014 German Superbike Champion Xavi Fores and his IDM teammates Max Neukirchner and Lorenzo Lanzi.
The EVO class sees David Salom (Kawasaki Racing Team) with one hand on the trophy having a 41 point lead over Niccolò Canepa (Althea Racing Team Ducati), while local riders Jeremy Guarnoni (MRS Kawasaki) and Sylvain Barrier (BMW Motorrad Italia) are third and fourth respectively with a lot of ground to make up in the standings. However expect them fighting to uphold their honor at home.
After 15 years of racing spent in the WSBK paddock, Fabien Foret will contest his final race in the series by joining regular Team Pedercini rider Alessandro Andreozzi and replacing the still injured Luca Scassa.
Standings (Round 10 of 12): 1. Sykes 352; 2. Guintoli 321; 3. Rea 285; 4. Melandri 267; 5. Baz 262; 6. Davies 188; 7. Laverty 154; 8. Giugliano 153; 9. Elias 151; 10. Haslam 150; 11. Lowes 126; 12. Salom 95; 13. Canepa 54; 14. Guarnoni 41; 15. Camier 37; 16. Barrier 32; 17. Morais 24; 18. Andreozzi 21; 19. Scassa 16; 20. Foret 14; 21. Corti 14; 22. Staring 12; 23. Allerton 6; 24. Bos 5; 25. Goi 5; 26. Russo 5; 27. Rizmayer 3; 28. Pegram 2; 29. Toth 2; 30. Fabrizio 2; 31. Lanusse 1. Manufacturers: 1. Kawasaki 369; 2. Aprilia 368; 3. Honda 285; 4. Ducati 249; 5. Suzuki 220; 6. BMW 69; 7. MV Agusta 21; 8. EBR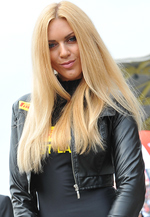 2014 SBK Race Season
Meet the offical SBK
World Superbike Girls!

2013 SBK Race Season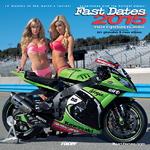 Order the New
2014 / 2015 Calendars!
with the FastDates.com Calendar Kittens - the official SBK Umbrella Girls!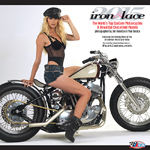 Click Below for more
2015 Calendars!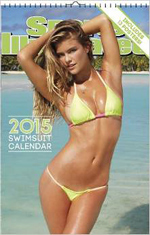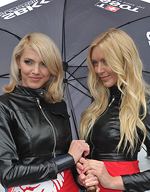 Meet FastDates.com
Calendar Kittens
SBK Grid Girls
Jitunka & Petra!
---
APRILIA TO ENTER WORLD MOTOGP CHAMPIONSHIP in 2015 ONE YEAR AHEAD OF SCHEDULE
Misano, 12 September 2014 - Aprilia (Piaggio Group) officially announced that they will enter the Grand Prix motorcycle racing in the MotoGP class.
The Aprilia brand's return to the top world motorcycling competition will take place in 2015, a year ahead of their previously announced plans.
The intent of the Piaggio Group's strategy to commit the Aprilia brand in the MotoGP class is to favour a rapid growth of competitiveness, focusing all Aprilia Racing's technical and organisational efforts on developing prototypes. For this reason, Aprilia Racing will send its bikes onto the track supported by a cooperation agreement which has been reached with Gresini Racing.
This agreement will allow Aprilia Racing - a representative of Italian sport excellence and a protagonist in motorcycle racing on a global level - to take advantage of Gresini Racing's significant contribution in terms of MotoGP experience and know-how, enough to solidify the strategic decision to début already next season. This is a four year agreement, so Gresini Racing will be managing the Aprilia bikes on the track in MotoGP until the 2018 season. Aprilia racing is currently making assessments to determine which riders will take part in the MotoGP project.
"We decided to make our début a year earlier than planned because Aprilia Racing's technical and competitive skills are absolutely top notch" commented Piaggio Group's Chairman and CEO, Roberto Colaninno. "Growth in Superbike has been exemplary in this direction from our rookie year in 2009 to the five world titles we've won so far with the RSV4". Aprilia's track record over the past decade has been extraordinary: "Piaggio Group has been managing Aprilia since 2005" Roberto Colaninno reminded us. "and in less than ten years Aprilia won 26 of the 52 world titles earned in the entire brand history. In addition to these there are also four more titles: Marco Simoncelli's 250 world championship with Gilera and three 125 class world championships won by Derbi, which is also part of the Piaggio Group and which took a very young Marc Marquez to his first world title win."
Aprilia Racing boasts the most victorious European Racing Department in recent decades. It represents extraordinary Italian assets in technical skill which, in just over twenty years, has made the manufacturer from Noale a protagonist in all the most important motorcycle racing arenas, taking an impressive 52 world titles.
The Aprilia trophy case currently includes 294 wins and 38 championship titles in the Grand Prix motorcycle racing championship (19 Manufacturer and 19 Rider), 45 wins and 5 world titles in WSBK (3 manufacturer and 2 Rider) and 9 world championships in off road disciplines.
Many recent protagonists in the motorcycle racing world have raced, won and been educated astride Aprilia bikes such as Max Biaggi, Loris Capirossi, Valentino Rossi, Marco Melandri, Manuel Poggiali, Jorge Lorenzo and Casey Stoner. And even Marc Marquez earned his first world title astride a Derbi 125, also a Piaggio Group brand, contributing to the 102 world titles that the Piaggio Group can boast in its own collection of wreaths, achieved not only by Aprilia but also by legendary brands such as Moto Guzzi, Gilera and Derbi.
Managed by two-time 125cc class world champion Fausto Gresini, Gresini Racing has been in Grand Prix motorcycle racing since 1997, achieving prestigious results: in addition to the two titles won in 2001 with Daijiro Kato (250cc) and in 2010 with Toni Elias (Moto2), the 40 wins and 114 podiums earned, there are also the MotoGP runner up titles achieved for three consecutive seasons in 2003 and 2004 with Sete Gibernau and in 2005 with Marco Melandri.
Gresini Racing has been home to top calibre champions such as Alex Barros, Loris Capirossi, Colin Edwards and Marco Simoncelli. The Gresini Racing organisation is currently involved in all the Grand Prix motorcycle racing classes. In fact, they are key players in the 2014 season with Alvaro Bautista and Scott Redding in MotoGP, Xavier Siméon and Lorenzo Baldassarri in Moto2 and with Niccolò Antonelli and Enea Bastianini in Moto3.
ALVARO BAUTISTA WITH APRILIA IN MOTOGP
Sept 15tth, 2014 - Two year contract for the Spanish rider, 2006 World Champion with Aprilia

Noale, 15 September 2014 - Spanish rider Alvaro Bautista will ride one of the official Aprilias that will race next year in the MotoGP Championship, managed by the Aprilia Gresini Racing Team.

The agreement with Bautista is valid for two years, for the 2015 and 2016 seasons. A rider with vast experience, Bautista – born in Talavera de la Reina on 21 November 1984 – took his first world championship steps astride an Aprilia 125cc, which he rode to victory as World Champion in the "eighth litre" class in 2006.

In his fifth year in the top category, MotoGP, Bautista boasts 3 podiums and one pole position and his trophy case includes a total of 16 wins, 33 podiums and 18 pole positions. It is rumored that former Aprilia MotoGP rider Marco Melandi, riding this year for Aprilia in World Superbike, will also join the new Aprilia MotoGP team in 2015.

The signing of Alvaro Bautista comes just a few hours after the official announcement that the Aprilia brand will return to the MotoGP World Championship – already in 2015, one year ahead of the previously announced plan – through a four year cooperation with the Gresini Racing Team and Aprilia Racing manager, Romano Albesiano, commented with satisfaction.
"This represents another step in defining the team that will take the Aprilia bikes onto the track for the next MotoGP season" said Mr Albesiano. "On Friday we announced our return to the championship with Gresini Racing. Today we have inserted another very important tile in the mosaic by announcing Bautista's signing. I am particularly satisfied because Alvaro has been confirmed on a team that he already knows well, creating the basis for that rapidity in finding maximum competitiveness that led us to moving up our plans to return to MotoGP".

"I am happy to be able to continue working with Bautista - confirmed Fausto Gresini - Alvaro has significant experience in MotoGP so his contribution will certainly be essential in developing the new projects with Aprilia in the best possible way. I believe very much in him and his potential and I am confident that he will be able to bring us the results we are expecting. Also, this two year agreement will allow us to maintain continuity in the bond between Alvaro and Gresini racing which was formed in 2012 and that has been strengthened over the years".

Also enthusiastic about the new project is Alvaro Bautista: "I am very happy to have signed an agreement with Aprilia or the next to MotoGP World Championship seasons. Working in close contact with a manufacturer is what I wanted for my future and Aprilia has offered me a great chance. I am also very motivated to embark on this new adventure because I am coming back to a brand that has brought me great satisfaction in the past and with which I have shared some great times. Above all, the cooperation between Aprilia Racing and Gresini Racing will allow me to stay on a team that I've been racing with already for three years and which has become like a family to me. I have worked directly for a manufacturer in the past and I really liked developing a new project together. Knowing that I'll be able to count on the support of so many engineers and technicians is exciting and I can't wait to get started working with them".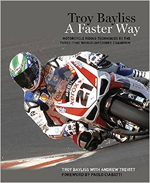 New! Troy Bayliss
A Faster Way
Track Riding Book
World Superbike Tyre supplier call for tender
Rome (Italy), Monday 28 July 2014 - Dorna WSBK Organization, in agreement with the FIM, announce the open call for tender for those companies willing to be the sole tyre supplier of the eni FIM Superbike World Championship from 2016 onwards, as the agreement with the current tyre supplier will expire at the end of 2015.
The application for the tender procedure can be submitted starting from Monday 28 July within four (4) weeks, by Monday 25 August 2014.
Those tyre companies interested in this offer can address any technical request to Gregorio Lavilla, WSBK Sporting Director.

Note: We suspec this is just a formality and Pirelli will renew its contract with World Superbike. But we also suspect the Championship is having financial problems and needs to push up the tire sposnorship fees.- Editor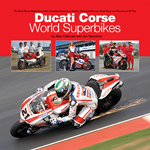 Retail $49.95 ea.
Click to Order from Amazon.com

Ducati Corse
World Superbikes
by Alan Cathcart
& Jim Gianatsis
The Official SBK
World Superbikes
1987-2012
25 Year History Book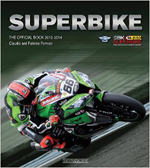 The Official SBK
2013-2014 Yearbook
The Official SBK
2012-2013 Yearbook
These SBK Yearbooks are the Best Books Ever about World Superbike. They feature awesome color photography of the riders, bike and racing action. The feature a detailed revue of the past season in pictures and statistics, with a detailed look at the bikes and riders.

Plus a technical look data all the bikes, a preview of the upcoming season's Championship!
We buy this every year ourselves and highly recommend it!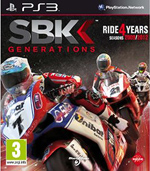 SBK World Superbike Video Game


Official Print Media Partner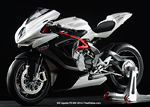 MV Agusta F3 800cc

The Devil Made Us Do It!
Testing the Ducati Diavel in Italy
Sudco Carburetor Kits & OEM Replacement Parts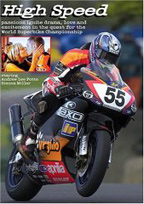 High Speed - the Movie
The best motorcycle racing movie ever made! Filmed on location at the World Superbike races , this an exciting romantic drama staring beautiful British actress Sienna Miller.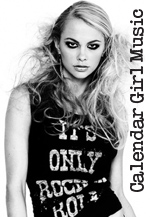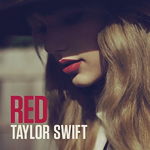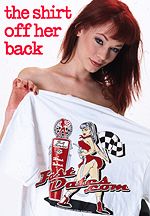 Order the Official
FastDates.com &
LA Calendar Bike Show
T-Shirts!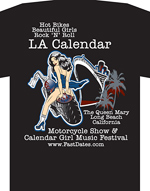 Silverstone unable to reach agreement with Dorna and Circuit of Wales to host future MotoGPs
Sept 2nd, 2014 -Silverstone Circuits Limited has confirmed that it will not be staging the British round of the FIM MotoGP™ World Championship in 2015, after failing to agree terms with The Circuit of Wales (the promoter of the event from 2015).
Richard Phillips, Managing Director of Silverstone Circuits Limited, said: "We have invested heavily in the circuit and facilities here at Silverstone, specifically to host MotoGP, and have developed the British Grand Prix into a highly successful event. We wanted to keep MotoGP™ at Silverstone, but cannot afford to subsidise it. We are extremely disappointed not to be hosting the event in 2015.

"Any future deal, with Dorna or The Circuit of Wales, had to make economic sense for all parties, including us. We know from experience what it takes to run a high quality British Grand Prix. We made what we considered to be the maximum sensible offer to retain the event at Silverstone, but it seems that The Circuit of Wales, who have no experience of running a Grand Prix, have concluded they can do better running it themselves, using Donington until their circuit is ready.
"Silverstone has taken the event to a whole new level over the last five years, so we hope this won't turn out to be a backwards step for the British Grand Prix, teams and fans. The Circuit of Wales evidently believe they can make the finances work using Donington next year – we wish them the best of luck." .
Bimota halted from further competition in FIM Superbike World Championship rounds
Aug 28th - The Italian manufacturer reappeared under new management and showed promise when they announced their new model, the Bimota BB3 at the EICMA show in Milan last November. Plans for participation in the 2014 FIM Superbike World Championship emerged and they were in contact with the FIM and Dorna.
Participation in the FIM Superbike and Supersport World Championships or in the FIM Superstock 1000cc Cup requires any manufacturer to produce a minimum number of street legal motorcycles, identical to the presented model for homologation, at the initial inspection (125 units), before participation. Furthermore, other minimum quantities must be produced at subsequent dates (250 units by the end of the first year; 1000 units by the end of the second year).
Changes in economy and the motorcycle market in the past 5 years made FIM and Dorna reduce the required entry level and total production numbers. Additionally, a new rule was installed, allowing manufacturers to participate in Superbike events for a period of 4 months from initial date of participation without scoring points. By the end of the four month period, the manufacturer in question must show proof of 125 units produced at the initial inspection visit.

To date, past the 4 month period, Bimota has informed FIM and Dorna that the required quantity has not been produced. The homologation procedure and their participation is on hold until the date that the Italian manufacturer can meet the homologation requirements.