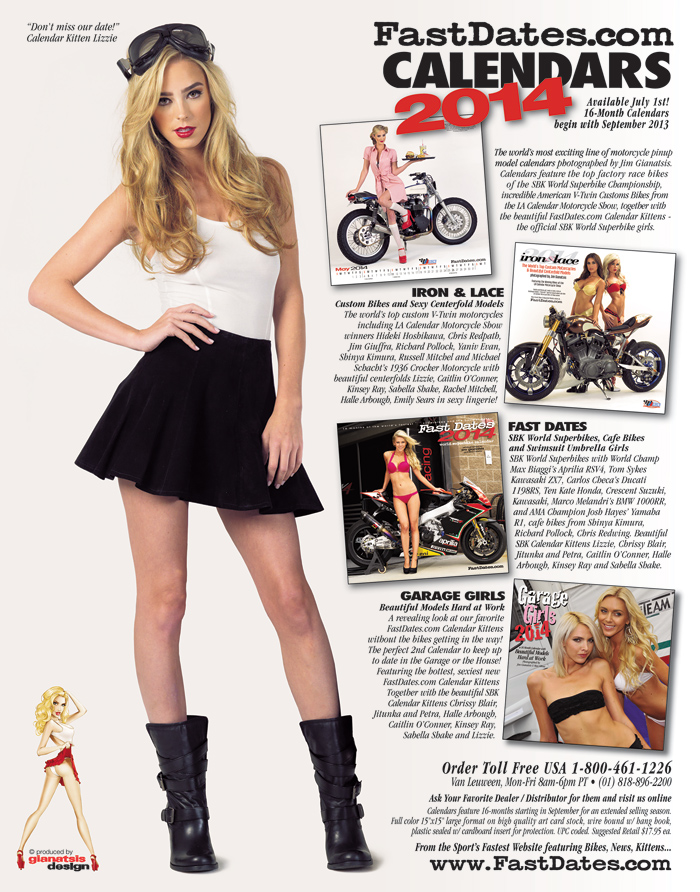 World Premier of the new 2014 FastDates.com Calendars!
World Superbikes, Cafe Bikes, V-Twin Customs and the most beautiful Calendar Kittens ever including Jitunka and Petra,
the 6'2" blond twin starting line grid girls from SBK World Superbike! Click on the Calendars above to Order Now
The 2014 FastDates.com Calendars and the FAST 2014 Calendar Magazine Yearbook feature
the official SBK World Superbike grid girls Jitunka & Petra from the Czech Republic!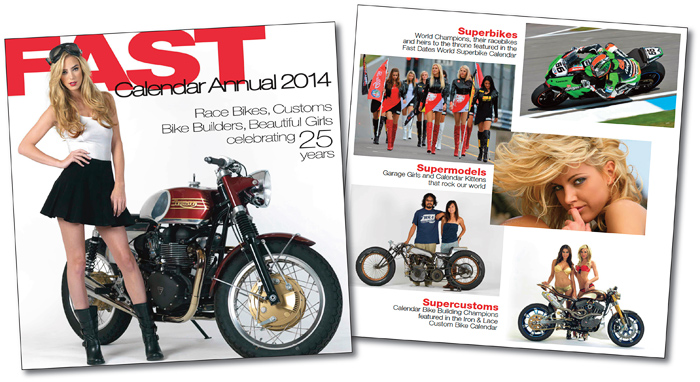 NEW! FAST 2014 Digital Calendar Magazine Annual
The Bikes, the Builders, the Riders, the Kittens,the Calendar Bike Show, the World Superbike races all the 2014 Calendar Pictures, and Special Features... For the first time every we take you around the world in 120 exclusive pages for the making of the 2014 FastDates.com Calendars! Now in Members Corner
---
Jorge Lorenzo prepares to head to the staring grid with Pedrosa and Crutchlow.
2013 MotoGP World Championship, Gran Premi Aperol de Catalunya, Spain, Round 6 of 18
Lorenzo untouchable at Catalunya MotoGP
Catalunya Spain, June 16th 2013 - Yamaha Factory Racing's Jorge Lorenzo delivered a perfect performance today in the Gran Premi Aperol de Catalunya to take his second consecutive Grand Prix victory, his third of the 2013 season. A scorching start from third on the grid saw the local hero pass pole man Dani Pedrosa almost immediately for the hole shot into turn one. A classic Lorenzo master class followed with the reigning world champion maintaining a metronome precision over race distance to keep the two following Hondas of Pedrosa and Marc Marquez behind. The result closes the gap at the top of the championship standings with Lorenzo now on 116 points, just seven behind leader Pedrosa as they head for the Dutch TT in Assen in two weeks time.
Lorenzo (99) pulled this Repsol train almost the entire 25 lap race, then upped the pace, pulling out a 2 second lead on the final laps.
THE RACE
Yamaha Factory Racing's Jorge Lorenzo has won the Gran Premi Aperol de Catalunya for the third time in four years, beating Repsol Honda Team's Dani Pedrosa and Marc Marquez on Sunday afternoon. Valentino Rossi rode a lonely race to fourth position while as many as eight riders retired, including Cal Crutchlow who crashed out on the sixth lap.

Two weeks ago, Lorenzo had sealed his second victory of the campaign in Italy, and he now becomes the first rider to win three times in 2013, moving to within seven points of championship-leading Pedrosa. This afternoon, the Mallorcan made the most of the battling Hondas to pull out a lead of over one second with four laps to go.

As he rode to victory, Pedrosa was forced to fight a rear-guard action even though Marquez had almost removed himself from the race on the penultimate lap. Heading into Turn 4 on the 24th of the 25 tours, Marquez suffered a significant scare and came perilously close to losing the front end of his bike. He would go on to reduce a six-tenth of a second margin to finish the race just six hundredths behind Pedrosa, although the key to his day had been a strong getaway from sixth on the grid.
The heavy duty Bridgstone spec tires provide crazy lean angles as Pedros demonstrates
Lorenzo's Teammate Valentino Rossi made a good start on his YZR-M1, jumping two places to hold fifth going into turn one. The nine-time champion looked comfortable behind fellow Yamaha rider Cal Crutchlow until the young Brit crashed out, promoting Rossi to fourth. By this time a small gap had grown to the front three riders and despite at times lapping faster than the front he was unable to close the gap, riding a relatively lonely race to fourth at the line. The result gives Rossi 13 points and closes the gap to Crutchlow in fourth to just 11 points.

Taking advantage of the dramas in front of him – such as accidents for Monster Yamaha Tech 3's Cal Crutchlow and Ducati Team's Nicky Hayden, going out in separate solo incidents on the tenth lap – Stefan Bradl enjoyed a second consecutive top five finish as Tech 3's Bradley Smith celebrated a personal best result of sixth.

The leading CRT rider for the sixth time in as many Grand Prix this season, Power Electronics Aspar's Aleix Espargaro, finished eighth for the second race in a row, while GO&FUN Honda Gresini's Alvaro Bautista was upset to have crashed on the opening lap following a near-miss with Valentino Rossi's Yamaha.

Also in the gravel at the La Caixa corner were PBM's Michael Laverty and Ignite Pramac Racing's Michele Pirro, although the Italian went on to finish tenth. The high attrition allowed an assortment of riders to enjoy their best races of the season, including Australian newcomer Bryan Staring who finished 14th to score the first points for the Gresini CRT bike. Scoring on his debut was Avintia Blusens' Javier del Amor, substituting for Hiroshi Aoyama who injured a finger in a crash on Saturday.
Jorge Lorenzo, Yamaha 1st - "A perfect day, to be honest I didn't expect to win, I knew I had some chance but not like in Mugello where I was more convinced we could get the victory. It was really difficult physically as it was the hottest race of the year. I kept pushing 100% all race because any mistake would have been a disaster. I was surprised at the start as I expected to just pass Cal but I passed Dani also. I took profit from it and tried to open the gap but it was not enough to go away, Dani was there and we played some games, I was 0.5 ahead then 0.2; I was going then he was recovering me. Finally because I was tough mentally and never gave up I could open in the last five laps a little gap that was enough to win. The girl who designed my helmet, Anna Vives, is famous in Spain; she is a symbol that people with Down syndrome are capable of a lot more than some people think. I think it was very original and colourful so I was very proud and happy to have her on the podium to share the win with me."
Dani Pedrosa, Repsol Honda: 2nd - "Today was a bit of a strange race. We could not get maximum performance and physically it was very hard, because of the heat of the bike and the tyres. When I tried to open the throttle the bike wobbled in the front and I had to be very careful. We three frontrunners were battling the track conditions today. It was a bit disappointing not to be able to push more, since the differences between us all was minimal. We rode practically the entire race without any overtaking. It was very easy to make a mistake and, in fact, in the closing laps, Marc [Marquez] made one and I had a slide, but in the end we were able to take a very important second place. We expected to do better after yesterday, but we now have an extra twenty points and we continue to lead the standings."
Marc Marquez, Repsol Honda: 3rd - "It was a difficult race. We expected it to be tough, but we never imagined that we would be fighting for the podium with Jorge [Lorenzo] and Dani [Pedrosa] and I'm very happy with this result! It gives us confidence after a slightly tricky weekend, as in the end we found the ideal set-up. During the race I learned a lot from riding behind Dani, trying to figure out how to ride a MotoGP bike at this track, and in the end we did quite well. We knew it would be difficult to finish in the top five, but we managed to get on the podium. I can only say I'm thrilled with the result. Now we look to Assen and we'll see if we can improve anything for that race during the test at Aragon."
Valentino Rossi, Yamaha, 4th - "We wanted to try and arrive on the podium, but anyway it was quite a good race. Race by race, apart form the unlucky times, especially like Mugello, we grow up and I am able to ride the bike in a better way. We still have some challenges, especially in the first part of the race where I still don't have the right setting to push to the maximum. After some laps my pace was not so bad and we were not so far from the top guys. We did a good job and we will now go for two days of testing where we will try to improve further. We don't give up, we will make another step and we will not be so far from the front."

Valentino Rossi
The majority of the MotoGP grid will stay on for a one-day test tomorrow at the Montmelo circuit.
RESULTS MOTOGP RACE: (25 laps = 118.175 Km)
POS / RIDER / NAT. / TEAM / MOTORCYCLE / TIME / KM/H / GAP
1 / Jorge LORENZO / SPA / Yamaha Factory Racing / YAMAHA / 43'06.479 / 164.4 /
2 / Dani PEDROSA / SPA / Repsol Honda Team / HONDA / 43'08.242 / 164.3 / 1.763
3 / Marc MARQUEZ / SPA / Repsol Honda Team / HONDA / 43'08.305 / 164.3 / 1.826
4 / Valentino ROSSI / ITA / Yamaha Factory Racing / YAMAHA / 43'12.353 / 164.1 / 5.874
5 / Stefan BRADL / GER / LCR Honda MotoGP / HONDA / 43'33.235 / 162.7 / 26.756
6 / Bradley SMITH / GBR / Monster Yamaha Tech 3 / YAMAHA / 43'38.707 / 162.4 / 32.228
7 / Andrea DOVIZIOSO / ITA / Ducati Team / DUCATI / 43'39.171 / 162.4 / 32.692
8 / Aleix ESPARGARO / SPA / Power Electronics Aspar / ART / 44'05.094 / 160.8 / 58.615
9 / Colin EDWARDS / USA / NGM Mobile Forward Racing / FTR KAWASAKI / 44'09.621 / 160.5 / 1'03.142
10 / Michele PIRRO / ITA / Ignite Pramac Racing / DUCATI / 44'16.253 / 160.1 / 1'09.774
11 / Danilo PETRUCCI / ITA / Came IodaRacing Project / IODA-SUTER / 44'30.856 / 159.2 / 1'24.377
12 / Claudio CORTI / ITA / NGM Mobile Forward Racing / FTR KAWASAKI / 44'40.158 / 158.7 / 1'33.679
13 / Yonny HERNANDEZ / COL / Paul Bird Motorsport / ART / 44'51.834 / 158 / 1'45.355
14 / Bryan STARING / AUS / GO&FUN Honda Gresini / FTR HONDA / 44'57.224 / 157.7 / 1'50.745
15 / Javier DEL AMOR / SPA / Avintia Blusens / FTR / 44'49.011 / 151.8 / 1 lap
Pole Position: Dani PEDROSA 1'40.893 168.6 Km/h
Fastest Lap: Marc MARQUEZ 1'42.552 165.9 Km/h Lap 3
Circuit Record Lap: Dani PEDROSA 1'42.358 166.2 Km/h 2008
Circuit Best Lap: Dani PEDROSA 1'40.893 168.6 Km/h 2013
CHAMPIONSHIP POSITION TILL DATE:
1 PEDROSA 123, 2 LORENZO 116, 3 MARQUEZ 93, 4 CRUTCHLOW 71, 5 ROSSI 60,
6 DOVIZIOSO 59, 7 HAYDEN 45, 8 BRADL 41, 9 BAUTISTA 38, 10 ESPARGARO 36,
11 SMITH 34, 12 PIRRO 28, 13 IANNONE 21, 14 BARBERA 13, 15 PETRUCCI 13.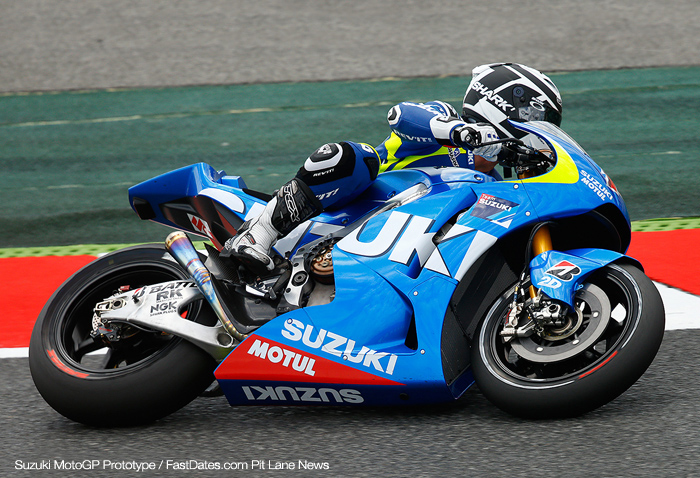 Randy de Puniet on the new Suzuki MotoGP prototype test bike.

Suzuki Premiers new MotoGP Prototype at Catalunya Tests
Catalunya Spain, June 17th 2013- Fresh from his third win of the season on Sunday, Jorge Lorenzo has posted the quickest lap time in Monday's Official MotoGP™ Test at the Circuit de Catalunya. But all ll eyes were on Suzuki as the Japanese company made a European debut with its 1,000cc, in-line four prototype ahead of a return to the World Championship in 2015.

On a more overcast day at the Montmelo-based track, the big news was from Suzuki Motor Corporation which announced that – having pulled out of MotoGP™ at the end of 2011 – it would be returning in less than two years' time. Nobuatsu Aoki was first to ride before Randy de Puniet took over for the rest of the day. (The appearance of the new pototype Suzuki MotoGP bike was also a good omen that the Japanase company - the smallest of thr Japanese Big Four - may be surviving the economic recession, which hit its US Suzuki Distributorship particularly hard and forced it into bankruptcy restructuring. This MotoGP prototype tests show that a new generation Suzuki GSXR Superbike could also be in the company's near future. - Editor).

On the timesheets, current title holder Lorenzo led the way with 1'41.908 – only 11 thousandths of a second slower than Dani Pedrosa's new pole position record of Saturday. The Yamaha Factory Racing rider sampled a new fuel tank he had requested, whereas teammate Valentino Rossi worked on gaining a better front end feeling with the M1. In second place was LCR Honda MotoGP's Stefan Bradl, looking into setup issues in a bid to dial out his lack of front-end grip.

Ducati Team and satellite outfit Pramac Racing ran back-to-back comparisons of their GP13 and GP13 'Lab' bikes, with Nicky Hayden and Andrea Dovizioso ending proceedings in third and fourth places while Andrea Iannone and Michele Pirro were ninth and 11th, respectively. At Monster Tech 3 Yamaha, Cal Crutchlow sampled the Yamaha chassis evolution as tested by Lorenzo and Rossi in the post-race test at Jerez, while teammate Bradley Smith departed the circuit early in order to undergo a skin graft operation in Barcelona city centre.

The day was broken up by several red flags, one of which was for Rossi who crashed his Yamaha shortly before 4pm. There were no such issues for the Suzuki, which ran in a chiefly blue livery. For sole tyre supplier Bridgestone, the order of the day was to test a new rear compound tyre, although carrying out meaningful runs was a difficult task as teams were engrossed in their own programmes. The new Hard compound is closer to the current Medium and designed to come into its own towards the end of races.

In the CRT ranks, a raft of components were tried out. Hector Barbera ran a new swingarm and electronics package at Avintia Blusens, whereas CRT leaders Power Electronics Aspar looked into suspension and chassis. At NGM Mobile Forward Racing, there was experimentation of a flat, oval-shaped air intake which is claimed to encourage better handling, although the former teardrop form is better for conserving engines. At PBM, the main plan was to test a new shock and exhaust.

Continuing development work with its ECU software for the CRT runners, Magneti Marelli brought an upgrade in a bid to revise wheelie and upshift strategies, while at Cardion AB Motoracing there was a sense of achievement as a technical problem was identified with the spark plugs of Karel Abraham's bike. A total of 19 riders posted lap times, with Lukas Pesek completing the field for Came IodaRacing Project.
MotoGP™ action will continue on Tuesday as Repsol Honda Team begins testing at MotorLand Aragon, where it will be joined by Yamaha and Suzuki from Wednesday.
---
Shayne Byrne on the Team Paul Bird sponsored by Rapid Solicitors Kawasaki ZX-10.
British Superbike Championship, Round 5 Kockhill
Double Wins in British Superbike for Shanye Byrne at Knockhill
Knockhill, UK, June 15-16th, 2013 - Suzuki's Josh Brookes made the running in the first 30 lap race ahead of Shayne Byrne with AlecLowes third ahead of Kiyonari but at half distance disaster struck for Lowes when he lost the front end of his machine at the Hairpin and was down and out. Honda;s Ryuichi Kiyonari had third place, while Byrne took the victory from Brookes.
Kiyonari's pace in the opener gave him a front row start for the second race, but Byrne, en route to completing the daily double, and Brookes both made better get-aways to leave him in third place, running ahead of Lowes throughout the race.
Peter Hickman and Dan Linfoot were the best of the rest of Honda riders. Riding in Lloyds British GBmoto colours, Hickman took tenth and ninth while Linfoot was eighth and twelfth. Tommy Bridewell, eleventh in the opener was a non-starter in the second race due to an electronics problem on his Bathams backed bike while Rutter tumbled on the first lap after earlier running twelfth.
RESULTS BRITISH SUPERBIKE - NEXT EVENT: ROUND 05 JULY 7, SNETTERTON
RACE ONE:
POS / RIDER / NAT / MOTORCYCLE / TIME / GAP
1 / Shane BYRNE / GBR / Kawasaki - Rapid Solicitors Kawasaki / 24:43.134 /
2 / Josh BROOKES / AUS / Suzuki - Tyco Suzuki / 24:44.203 / 1.069
3 / Ryuichi KIYONARI / JPN / Honda - Samsung Honda / 24:48.147 / 5.013
4 / Keith FARMER / GBR / Kawasaki - Rapid Solicitors Kawasaki / 24:59.955 / 16.821
5 / Chris WALKER / GBR / Kawasaki - Quattro Plant Kawasaki / 25:02.167 / 19.033
6 / James WESTMORELAND / GBR / BMW - Buildbase BMW Motorrad / 25:06.867 / 23.733
7 / James ELLISON / GBR / Yamaha - Milwaukee Yamaha / 25:07.214 / 24.080
8 / Dan LINFOOT / GBR / Honda - Lloyds British GBmoto Racing Honda / 25:07.348 / 24.214
9 / PJ JACOBSEN / USA / Suzuki - Tyco Suzuki / 25:07.399 / 24.265
10 / Peter HICKMAN / GBR / Honda - Lloyds British GBmoto Racing Honda / 25:07.845 / 24.711
11 / Tommy BRIDEWELL / GBR / Honda - Bathams Honda / 25:09.157 / 26.023
12 / Michael RUTTER / GBR / Honda - Bathams Honda / 25:15.931 / 32.797
13 / Jakub SMRZ / CZE / Honda - Padgetts Honda / 25:16.175 / 33.041
14 / Matteo BAIOCCO / ITA / Ducati - Rapido Sport Racing / 25:17.137 / 34.003
15 / Howie MAINWARING / GBR / Kawasaki - MH Kawasaki / 25:18.336 / 35.202
Fastest lap: Alex LOWES GBR Honda - Samsung Honda Lap 4 48.948 150.47 Km/h
RACE TWO:
POS / RIDER / NAT / MOTORCYCLE / TIME / GAP
1 / Shane BYRNE / GBR / Kawasaki - Rapid Solicitors Kawasaki / 24:37.718 /
2 / Josh BROOKES / AUS / Suzuki - Tyco Suzuki / 24:38.532 / 0.814
3 / Ryuichi KIYONARI / JPN / Honda - Samsung Honda / 24:46.355 / 8.637
4 / Alex LOWES / GBR / Honda - Samsung Honda / 24:50.441 / 12.723
5 / Chris WALKER / GBR / Kawasaki - Quattro Plant Kawasaki / 24:53.338 / 15.620
6 / James WESTMORELAND / GBR / BMW - Buildbase BMW Motorrad / 24:57.520 / 19.802
7 / PJ JACOBSEN / USA / Suzuki - Tyco Suzuki / 25:01.100 / 23.382
8 / Jon KIRKHAM / GBR / BMW - Buildbase BMW Motorrad / 25:01.585 / 23.867
9 / Peter HICKMAN / GBR / Honda - Lloyds British GBmoto Racing Honda / 25:01.810 / 24.092
10 / Howie MAINWARING / GBR / Kawasaki - MH Kawasaki / 25:08.778 / 31.060
11 / Matteo BAIOCCO / ITA / Ducati - Rapido Sport Racing / 25:08.839 / 31.121
12 / Dan LINFOOT / GBR / Honda - Lloyds British GBmoto Racing Honda / 25:09.648 / 31.930
13 / Keith FARMER / GBR / Kawasaki - Rapid Solicitors Kawasaki / 25:15.394 / 37.676
14 / Lee COSTELLO / GBR / Kawasaki - Halsall Racing Kawasaki / 24:41.713 / 1 Lap
15 / Aaron ZANOTTI / GBR / Suzuki - STEL Suzuki / 25:11.091 / 1 Lap
Fastest lap: Josh BROOKES AUS Suzuki - Tyco Suzuki Lap 29 48.769 151.03 Km/h
CHAMPIONSHIP POSITIONS:
1 BYRNE 166, 2 BROOKES 136, 3 LOWES 130, 4 ELLISON 80, 5 KIRKHAM 76,
6 WALKER 65, 7 KIYONARI 59, 8 WESTMORELAND 56, 9 FARMER 50,
10 JACOBSEN 47, 11 HICKMAN 41, 12 BRIDEWELL 38, 13 MAINWARING 29,
14 SMRZ 23, 15 RUTTER 23.
---
New Fast Dates.com Calendar Shoot!
Go behind the scenes at the glamorous Gianatsis Design Studios with beautiful new Calendar Kittens Jessica and Kelsey as they shoot for the FastDates.com Motorcycle PinUp Calendars with photographer Jim Gianatsis. And look for the new 2014 Calendars available right here on July 1st. Order the Calendars!
Videographer: Eric Lundmark; Video Editing and Still photography: Jim Gianatsis; Models: Jessica Harbour, Kelsey Silwinski; Make Up: Victoria Rubell, Music: Special thanks to Neil Sedaka for our theme song Calendar Girl; Modeling Agent: Umbrella Girls USA.
---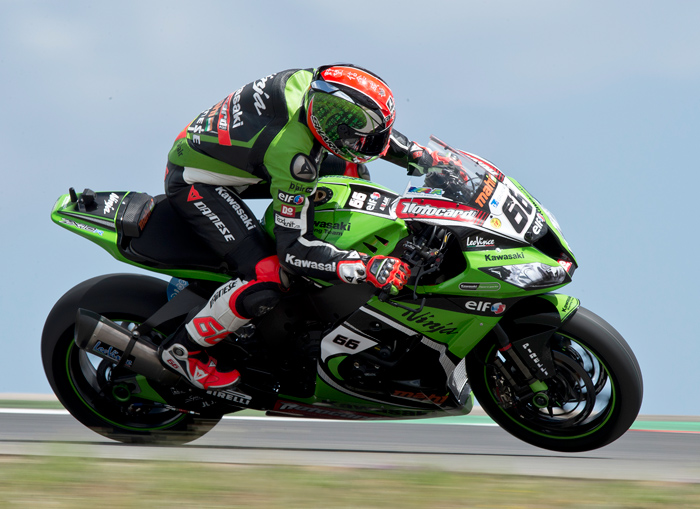 Tom Sykes charges to another SuperPole win.
2013 FIM Eni World Superbike Championship, Portimao, Portugal Round 6 of 14
Portimao World Superbike - Tom Sykes Wins after taking 5 Poles in a Row!
Portimao, Portugal, June 8th 2013 - Tom Sykes posted his fifth Superpole win of the season in succession after a two-part 'Wet' Portimao Superpole and in doing so took a new track best lap of 1'41.360. Loris Baz was a strong sixth. - Complete Report Here
---
MV Agusta Premiers New 2014 F3 800cc Superbike
June 1st, 2013 - The exhilaration of a 1000cc Superbike with the handling of a 600cc Supersport. The torque of a v-twin and the rev limit of a four-cylinder. The MV Agusta F3 800 is the new performance frontier, the avantgarde three-cylinder motorcycle proudly Made in Italy. For those of us who grew up in the 1980s on 750cc Japanese sportbikes which were the perfect blend of handling and power, the new F3 800 marks the return of the sensible, usable Superbike.

More power, more torque, more adrenaline. The result is a motorcycle with exceptional handling, an advanced electronics package and the new
800cc engine with 148 HP and 88 Nm of torque. Coupled with the incredibly low weight of 173 Kg, it offers a power to weight ratio that allows it to do battle directly with litre class Sportbikes. The MV Agusta F3 675 redefined the concept of middleweight Supersport bikes with the perfect balance between engine and chassis. The engine is the epitome of Italian technology and the chassis offers class leading performance both on the road as well as at the track. The MV Agusta F3 800 pushes the boundaries of mid-range Supersport to Superbike replica level, revolutionising the sector with a bike that represents an undisputed technological and performance milestone. MORE INFORMATION & PICTURES
---
Paolo on the left, and brother Marurizo Flamini. Photo curtesy Fabrizio Porrozzi / Giorgio Nada Editore
World Superbike -The First 25 Years
with a Tribute to its Producers Maurizio and Paolo Flammini

and how new management DORNA unceremoniously kicked the Flammini Brothers out the Back Door
of the best motorcycle roadracing championship ever
We all received the shocking Press Release back on September 2nd 2012 stating that the private equity firm of Bridgepoint, who already owned the MotoGP World Championship under DORNA, had just purchased the sports marketing firm InFront Sports & Media AG, who had themselves become the owners of the World Superbike Championship a few years earlier. The WSBK was then celebrating its 25th year of under the direction of brothers Maurizio and Paolo Flammini, who stepped in to save the fledgling production bike Championship started by ex-racer American Steve McLaughlin in 1987.

In 1990 Maurizio came in in to take over full control of World Superbike from McLaughlin's partners and struggling owners, the FG Group, and steered it forward towards world success. Brother Paolo came aboard as the Sales Manager of the Group in 1994, and then in 1999 became President of World Superbike as brother Maurizio stepped back to pursue other business ventures in sports marketing. Under their control the SBK World Championship in the next 20 years would become the most exciting motorcycle roadracing series in the world with the closest racing, most factory and private team involvement. At many European tracks it even rivaled and exceeded the attendance of the more well established FIM prototype roadracing series, MotoGP. - Read the Full Story Here

Received in an Email on June 8th 2013 from Maurizo Flammini

DEAR JIM,
I HAVE NO WORDS TO THANK YOU FOR YOUR SO NICE ACTION. YOU HAVE BEEN A HONEST, PRODUCTIVE AND FRIENDLY PARTNER FOR SO MANY YEARS , PRODUCING THE "FAST CALENDAR" WHICH IS AND HAS BEEN AN "ICONA" OF THE WSBK AND WILL REMAIN FOR EVER LIKE THIS.

I REALLY HOPE TO MEET YOU AGAIN AND HAVE THE POSSIBILITY TO COOPERATE .

WE DO NOT STOP!! PLEASE HAVE A LOOK ON THE WWW.SUPERSTARSWORLD.COM.
IS THE NEW SUPERBIKE ! THE SUPERBIKE OF THE CARS !!

THIS CHAMPIONSHIP HAS BEEN INVENTED BY US AND SOON WILL COME TO USA !!
I LOOK FORWARD TO SEE YOU SOON AND AGAIN, THOUSAND OF THANKS FOR YOUR LOYALTY !!

ALL THE BEST, MAURIZIO
Maurizio Flammini, Chairman
FG GROUP® Headquarter: Rome
---
Los Angeles Calendar Motorcycle Show Concours d' Elegance
Returns to the Queen Mary, Long Beach, CA on Sunday July 14th 2013
The 2013 LA Calendar Motorcycle Show continues its now 22-year tradition as the premier outdoor streetbike event in America
with top Celebrity Builders, the Calendar Bike Building Championship & Concours d' Elegance, selected Vendors and Exhibitors, the Calendar Girl Music Show and a return to the exciting Queen Mary venue in Long Beach, CA. The Show marks the world premier of next year's new 2014 FastDates.com Motorcycle PinUp Calendars featuring the world's top roadrace and custom motorcycles with the beautiful Calendar Kittens featured in the Calendars in attendance at the Show. Purchase Advance Tickets, Vendor and Bike Contest Registration online at: www.FastDates.com/BIKESHOW.HTM.
---
There's more! Go to Pit Lane News Previous Week

Also Visit: Fast Dates Calendar News • Iron & Lace Calendar News
Calendar Girl News • Meet the Models • Paddock Garage
Get FastDates.com T-Shirts, Mugs & Photographs from Our Store

MEMBERS CORNER! Calendar Kittens, Paddock Garage, Iron & Lace Garage


Amazon.com Motorcycle Products & Apparel Store



MotorcycleSuperstore.com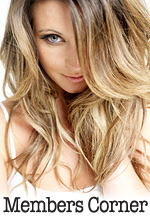 Hot Bikes, Sexy Kittens
Your Exclusive Grid Pass
also includes....
---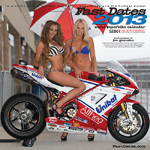 Order the New
2014 / 2013 Calendars!
with FastDates.com Calendar Kitten, Ducati Corse Grid Girl
and Playboy Playmate
Heather Rae Young!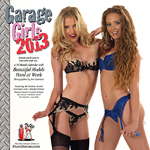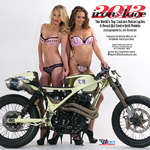 Click for even more Calendars!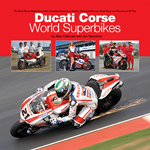 Retail $69.95 ea.
Click to Order from Amazon.com

Ducati Corse
World Superbikes
by Alan Cathcart
& Jim Gianatsis
Kevin Cameron, from a post of Facebook, Jun 15th - "Years ago, I read a description of the difference between a dirt-track car with a flexible stock chassis and a car with a much stiffer, braced chassis. The flexi-chassis car was easy to set up and easy to drive, while the stiff car, with most of its wheel movement in its suspension, was quite sensitive to small setup changes.
The difference is that in the flexi car, if the suspension's a little off, the bendiness of the chassis takes up the slack. In the stiff car, when the suspension isn't right, it gets no help from the chassis, so its shortcomings are magnified and stand out.
The very same is true of roadrace motorcycle chassis: The stiffer they are made, the more critical small setup adjustments become. No place does this seem more true than in MotoGP!"
So how does this relate to motorcycles, and in particular, the new Ducati Panigale Supebike and MotoGP race bikes?
"The Ducati 'Monocoque Steering Head' on the previous Ducati MotoGp bike and the current 1199 Panigale Superbike is really too small / short / boxy to offer any sort of flex for compliant handling, be the monocoque made of carbon fiber or aluminum.
Formula One race cars actually employ carbon fibre suspension arms designed to flex, to serve as the race car's only movable suspension. The same idea of flex is found in carbon fibre shaft golf clubs and tennis rackets.
Ducati's too stiff chassis problem in MotoGP application was EXASPERATED because the spec MotoGP Bridgestone tires being used are very stiff and heavy at 20 lbs to prevent sidewalls flex and increase tire reliability on those high horsepower bikes. While in World Superbike the spec Pirelli tires are similar to sportbike street tires and are much lighter at around 12 pounds, and are designed to flex at the sidewall for a more compliant ride.
So the frameless Ducati stressd engine with monocoque steering head design pioneered by Ducati does work well, it just needs a more conventional compliant tire which MotoGP does not allow.
The Ducati 1199S Panigale currently leads in the 2013 World Superstock Championship on Pirelli Superstock tires. The Ducati Corse Panigale is struggling in the World Superbike Class however, because its stock 68mm throttle bodies have been restricted down to 50mm limiting the 1200cc engine to just 195hp, while the unrestricted 4-cylinder 1000cc bikes are make making 220-240hp and have a 10-15 mph higher top speed advantage on the Ducati." - Jim Gianatsis Editor, FastDates.com
The Official SBK
World Superbikes
1987-2012
25 Year History Book
The Official SBK
2012-2013 Yearbook
These SBK Yearbooks are the Best Books Ever about World Superbike. They feature awesome color photography of the riders, bike and racing action. The feature a detailed revue of the past season in pictures and statistics, with a detailed look at the bikes and riders.

Plus a technical look data all the bikes, a preview of the upcoming season's Championship!
We buy this every year ourselves and highly recommend it!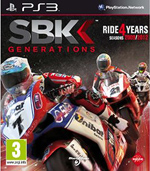 SBK World Superbike Video Game


Official Print Media Partner
---
England's Streetfighters Magazine Calls it Quits
June 1st, 2013 - "It's our gut-wrenchingly sad duty to inform you that Streetfighters Magazine has become another victim of the recession, so the June issue (#232) was the last to be published in the form you've come to expect.
However, you don't get shot of us quite that easily, because Streetfighters will be returning to the ample bosom from whence it came and continue as a 32-page supplement inside our sister custom bike title, Back Street Heroes, starting with the July issue (BSH #351) which goes on sale at the beginning of June. Inside you'll find the best high performance custom machines, hand-picked for publication, to whet your whistles like only Streetfighters Mag can.
All subscribers will be receiving separate correspondence relating to their options as far as their subs go – where you can either switch your sub to BSH, or request a refund for the remaining balance of your subscription.
FighterFest UK will be going ahead as planned, and Streetfighters merchandise will be available as normal from G&J Merchandise via the magazine website.
All of us at SF Towers, past and present, want to thank our loyal readers, contributors, industry colleagues and friends for their continued support over the last twenty-two years. We'll no doubt see you all on the road at some point in the future – and, of course, at FighterFest UK in September."
- Will Jobbins, Editor, The Streetfighters Crew.

Streetfighters magazine published many of our FastDates.com Calendar Bike shoots and covered our LA Calendar Motorccyel Show over the years. They will be missed.
- Jim Gianatss
FIM Road Racing World Championship Grand Prix Rules Updates
June 15th - The Grand Prix Commission, composed of Messrs. Carmelo Ezpeleta (Dorna, Chairman), Ignacio Verneda (FIM Executive Director, Sport), Herve Poncharal (IRTA) and Takanao Tsubouchi (MSMA) in the presence of Javier Alonso (Dorna) Shuhei Nakamoto (HRC) and Mike Trimby (IRTA, Secretary of the meeting), in a meeting held on 15th. June 2013 in Catalunya, made the following decisions:

Technical Regulations MotoGP Class - Effective Immediately
Currently riders may choose to change up to two sets of their rain tyres for an alternative specification only after the first wet practice session. In future they will be permitted to change to the alternative specification at any time during the event.

MotoGP Class - Effective 2014
It was previously agreed that in 2014 Manufacturers using the official ECU but their own software will have the specification of their five permitted engines frozen for the season. The specification remains frozen if extra engines are introduced.
The GPC agreed the procedure to be followed by Technical control to monitor and enforce the frozen specification.

Sporting Regulations Moto2 Class- Effective Immediately
The maximum age limit for wild card riders in the Moto2 class has been cancelled.

All Categories- Effective 2014
In line with other FIM Championships, flag signals will always be made by the waving of flags. Previously there were situations where a stationery flag was displayed and this option is cancelled.

Other Matters
Various other issues affecting the MotoGP class, including amendments to the claiming rule and the details of Electronics (ECU) regulations for 2014 were discussed. Final decisions on these matters have been postponed to the next meeting scheduled for 29th. June in Assen.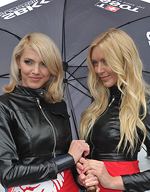 Meet 2013 Calendar Kitten
Jitunka & Petra!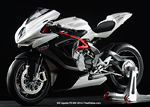 MV Agusta F3 800cc

The Devil Made Us Do It!
Testing the Ducati Diavel in Italy
Sudco High Performance & OEM Replacement Parts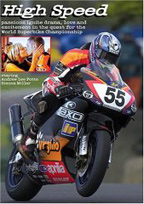 High Speed - the Movie
The best motorcycle racing movie ever made! Filmed on location at the World Superbike races , this an exciting romantic drama staring beautiful British actress Sienna Miller.
---
Ducati's Dovizioso takes a seventh in Catalonia, crash for Hayden
In a Catalan Grand Prix that was marked by sweltering, slippery conditions that contributed to no fewer than ten riders failing to finish and several others taking off-track excursions, Ducati Team racer Andrea Dovizioso was forced to ride in defence mode on his way to seventh place aboard his Desmosedici GP13. Teammate Nicky Hayden, meanwhile, experienced a premature end to what had otherwise been a promising weekend, as he crashed out on the sixth lap.

Having started from the ninth slot on the grid, Dovizioso was mired in the pack early on, and although he had some nice battles with Stefan Bradl and Bradley Smith, his bike lost grip as the race went on, forcing him to settle for seventh place. His American teammate lost a few positions just off the start but rode well as he made the passes to regain his fifth-place starting position. Unfortunately, a lap-six mistake on corner entry resulted in a race-ending fall.

The Ducati Team will remain in Barcelona tomorrow for the post-race IRTA test.

Andrea Dovizioso - Ducati Team, 7th
"We knew it was going to be difficult on this track, due to the layout and the bike's pumping, but it was worse than we thought. I really didn't think I'd do such slow lap times, but with the heat, the performance became worse and worse every lap as we lost grip. It's just more confirmation that we're still a long way back, and that we have a lot more work to do."

Nicky Hayden - Ducati Team, NC
"It's such a disappointment because until the crash, it had been my best weekend of the year so far. I got a pretty good jump on the start, but some guys overtook me going to turn one. I had to make a few passes, but once I got into fifth I thought I had the grip to do a solid race. Unfortunately, I went into a corner a bit deep, stayed on the brake too long, and went down. It was my fault, especially with the track being so hot and greasy, and I apologize to the team because they had given me a bike that was working pretty well. There's nothing to do but take it on the chin and try to shake it off."

Bernhard Gobmeier – Ducati Corse General Manager
"It was a weekend to forget, with a crash for Nicky, who until then had enjoyed a fairly good feeling with the bike and shown good results in practice and qualifying. It was a big disappointment when he crashed in the same corner where many other riders went down. As for Dovizioso, he had a solid race until mid-distance, but he suffered a tremendous loss of grip, with blistering on the rear tyre. We didn't expect too much from Catalunya, as it hasn't been our best track in the recent past, but we certainly wish we had done better. We're looking forward to the IRTA test tomorrow, when we'll try some new things and see if they'll help us improve on a track that's so tough for our bike."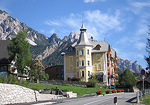 EDELWEISS OFFERS NEW and AFFORDABLE MOTORCYCLE TOUR ALONG THE DOLOMITES WITH CHALLENGING ROADS, OVERWHELMING MOUNTAIN SCENERY AND ITALIAN CUISINE AT ITS FINEST.
The Dolomites are a must for a passionate biker – come with us on an unforgettable motorcycle tour. The countryside is dominated by mountains, rivers, and gorge-like valleys, which have just space enough for a road and railroad tracks; but there are also bigger towns like Bolzano, where our base hotel is located.

Thinking about Italian culture you will notice quite a big difference from what you may expect; building style, cultures, languages, bilingual road signs and special foods show that varied peoples and ideas peacefully co-exist here. The Sella Ronda is a very good warm-up for the following days and our rides to Penserjoch, Jaufenpass and Timmelsjoch.

Eight more passes are on our schedule for the next day and we will have the opportunity to stop in the nice little town of Cortina d'Ampezzo, well known from the Olympics in 1956. Now it's time to make a decision: go to Venice for sightseeing or collect 10 more passes? Tough call! The last riding day leads us south to the wonderful Lake Garda, with swimming and riding at its best.
Find Out More
THROUGH THE ALPINE WONDERLAND OF AUSTRIA AND SOUTHERN GERMANY – THE ALPS AND LAKES MOTORCYCLE TOUR!
The Alps and Lakes motorcycle tour takes you through a beautiful part of European motorcycle paradise; the Alps. The contrast between the beautiful lakes in southern Germany and Austria and the towering mountains that reach up to more than 10,000 ft is nothing less than breathtaking.
This area is the famous background for the movie "Sound of Music". This vacation offers a little bit of everything: beautiful and relaxing rides through the valleys; some mountain roads and passes; and great vistas and sights, including King Ludwig's castle, Herrenchiemsee, and the historic city of Salzburg. The tour consists of five riding days, one of them is a rest day – which means that you stay two nights at the same hotel.

This is a great opportunity to explore a little bit more, ride around the countryside, walk through town, meet the locals and sample some of the local food. The tour will take you through Germany and Austria, and on the rest day you can even add Italy to your list if you are so inclined.
Find Out More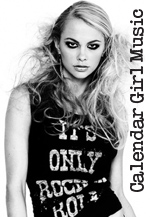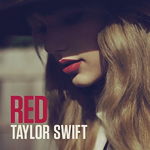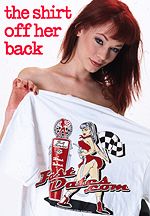 Order the Official
FastDates.com &
LA Calendar Bike Show
T-Shirts!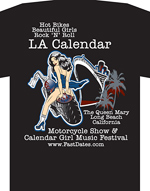 ---
Google Ad