This Month in the 2014 Garage Girls Calendar...
FastDates.com Calendar Kitten and SBK World Superbike Podium Girl Halle ges a little behind in her secretarial duties.....
See more of our beautiful Models and Calendar bikes in the Calendar Bike Garage and in Members Corner.

Calendar Kittens Jessica Harbourt and Halle Arbough were the offical SBK Podium Girl at Laguna Seca World Superbike and are featured in the new 2015 FastDates.com Calendars
Order the 2014 and 2014 Fast Dates Calendars
Calendar Bike Photo Features, Paddock Garage Tuning, Pictorials of our Calendar Kittens in Members Corner
---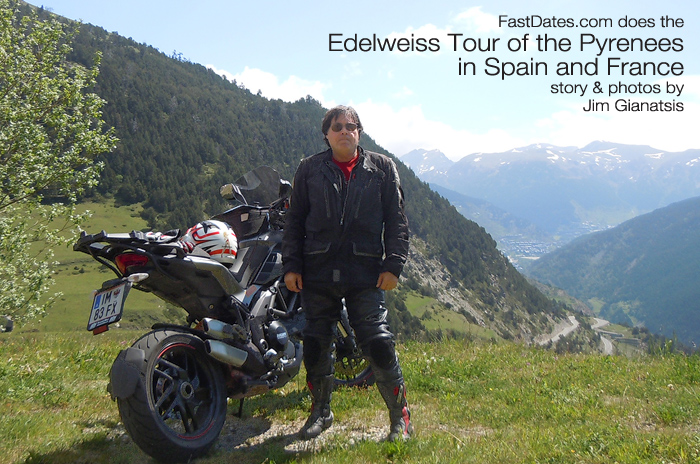 Edelweiss Motorcycle Tour of the Pyrenees
By Jim Gianatsis / photos by Jim Gianatsis
Barcelona, Spain, June 2014 - For me, there's no more beautiful, educational and exciting place in the world to visit than Western Europe. And to visit parts of it on a world class motorcycle on perfect riding roads without traffic, unencumbered by baggage, with experienced tour guides who know all the best roads and places to stop, is nothing short of nirvana.
This is the definition of an Edelweiss Bike Travel tour. And while they have a tour catalog chock full of motorcycle tours taking place around the world from the far reaches of Africa and Asia, to Australia and America, every one of their European tours is on my bucket list. Especially when they partner their rides up with motorcycle manufacturers like BMW, Ducati and Triumph, with a Start and End point at the company's factory for a visit or at a World Superbike or MotoGP round. Complete Story Here
---
Daytona Motorsports (DMG) pulls out of AMA Pro Roadracing!
American Motorcyclist Association to sanction MotoAmerica's
professional road racing series in North America.
We're been asking the DMG to get out of AMA Pro Motorcycle Roadragin for 5 years. Now its a done deal. But will the new MotoAmerica promoters be able to bring AMA roadracing back from its death?

PICKERINGTON, Ohio, Septrmber 3rd, 2014 -- The American Motorcyclist Association has announced that it will sanction MotoAmerica, a new North American road racing series. MotoAmerica is an affiliate of KRAVE Group LLC, a partnership that includes three-time MotoGP champion, Wayne Rainey.

MotoAmerica will promote and manage the commercial aspects of MotoAmerica, which will be sanctioned by the AMA and FIM North America. FIM North America is the North American Continental Union of the Fédération Internationale de Motocyclisme, the international body for motorcycle sport.

The KRAVE Group is a Costa Mesa, Calif.-based organization that includes Rainey, the three-time 500cc World Champion (1990, 1991 and 1992) and two-time AMA Superbike Champion (1983, 1987), Chuck Aksland, a former racer and 20-year manager of Team Roberts who most recently served as Vice President of Motor Sport Operations at Circuit of The Americas, Terry Karges, a former motorsports marketing executive and team owner who spent 17-years at Roush Performance before being named Executive Director of the Petersen Museum, and Richard Varner, a motorcycle manufacturer, energy sector entrepreneur, philanthropist and businessman.

The KRAVE (Karges, Rainey, Aksland, Varner) Group owns commercial rights to the MotoAmerica Series, and will award AMA and FIM North America No. 1 plates to series class champions. The group will sell sponsorships, develop other commercial relationships for the series, secure tracks, create the calendar, process crew and media credentials and have responsibility for fan engagement.

"If you are an amateur or professional motorcycle road racer in America, if you are a fan of road racing or if you are a company that does business in this industry, this is an exciting day," said AMA President and CEO Rob Dingman. "Our goal has always been to entrust the promoting and commercial rights for professional racing to a talented, dedicated, well-capitalized professional entity, and the KRAVE Group certainly offers all that and more."

Rainey, an AMA Motorcycle Hall of Famer, thanked the AMA for facilitating the acquisition. "The AMA was instrumental in this deal coming together, serving as negotiator and mediator at all points of discussion," Rainey said. "We appreciate the efforts of Rob Dingman throughout the process."

The Ohio-based AMA, the world's premier motorcycle advocacy group, will staff officials at each round of the professional series and develop an enforcement, appeal and rider license procedure. The AMA will be responsible for issuing professional road racing licenses for the series.

MotoAmerica, in consultation with the AMA, will develop classes, the rules of competition and event procedures. While details of the rulebook are still in development, classes and events will conform to prevailing international standards.

"The structure of our agreement with the AMA serves the goal of developing riders to be successful on the world stage," Rainey said. "It allows a framework that supports advancement from youth competition to novice, from novice to Pro-Am, from Pro-Am to National Championship contention and, for the best of the best, an opportunity to race for a world title."

The AMA, as the U.S. affiliate of the FIM, sanctions FIM-affiliated events in the United States. The AMA, along with the Canadian Motorcycle Association, administers FIM North America, which sanctions continental-level series and championship events in North America. The AMA also sanctions amateur motorcycle competition in America, a role the AMA has fulfilled since it was established in 1924.

"The AMA's roles as FIM affiliate and amateur sanctioning body make it a critical piece to establishing a clear progression for America's road racing community," Rainey said. "We're eager to build a fair, exciting and commercially viable professional road racing series not just for today's stars, but for those who will stand on top of the podium for years to come."

Dingman added: "The MotoAmerica/KRAVE Group has shown throughout the entire process that they have the best interests of the AMA and its members in mind. They not only accepted financial responsibility for the series, but the relationship requires the MotoAmerica Series to sanction its events with the AMA."

As part of the agreement, the AMA has re-acquired the sanctioning, promotional and commercial rights to professional motorcycle road racing in America from Daytona Motorsports Group (DMG), which had purchased those rights from the AMA in 2008. DMG has operated the series for the last seven years and is no longer going to be the promoter of the series.
________________________________
Editor's Comment: I personally know the four people involved in the new MotoAmerica organization who plan to promote the new AMA sanction Pro roadracing series in America. Wayne Rainey is a nice guy in a wheel chair who used to be a motorcycle roadracing National and World Champion, he would make a great rider liaison, but has never produced an event or run an organization. Chuck Asland is a renoun team manager / tuner, and would make a great technical director for the new series, but why did Chuck leave Circuit of the Americas soon soon after its start up? Terry Karges just served a short 2 year term as Director of the Peterson Automotive Museum in Los Angeles, and who I know from trying to work with him on our LA Calendar Motorcyle Show to be a total jerk, so I assume Karges was probably let go from the Peterson for not doing a good job or bringining the in financial sponsorship the Museum needs to stay open . Richard Varner may have the money the new MotoAmerica organization needs to move forward, but he tried to start a custom bike building company in Los Angeles 2 years ago and failed, so his experience in running a successful motorsports organization is just as in question as are the other partners. I do not see these four "partners" having the experience and financial resources need to make this a success. But then, DMG had both the experience and financial resources to make AMA Pro Roadracing succeed, yet they failed horribly. Now MotoAmerica is the only group wanting to try and save AMA Pro Roadracing, so we have to hope they do succeed.
Unfortunately, no matter how good a job the new MotoAmerica organization does, just changing the AMA Pro Roadracing Series organizer / owners from DMG to Rainey's MotoAmerica will not fix what is a completely broken sport. And Rainey's 3 other partners are coming from being let go at their previous jobs, or from failed businesses.
Pro roadracing in America is broken because its boring for spectators to watch in person, and most road race tracks are way below par in spectator accommodations. You only have to good to a Stadium Supercross which sells out with 60,000 people at $40 each to see what works
The outdated Daytona Speedway is a prime example of what doesn't work, today. It starts with the lack of modern FIA / FIM approved racetrack facilites in America that are close to major cities, that spectators will want to go to to support the series and make it profitable.
Then what any Professional race series needs, including the different types of AMA Pro Racing, is a big title series sponsor (like Rockstar, Red Bull, Wrangler, etc) that would put up all the needed monies. As an example if the sponsor gave $1 Million Dollars... The sanctioning organization might get $300,000 of that to pay their own salaries and operating costs, travel expenses to each event, etc. Not really much money if you are Wayne Rainey's New Company with 4 partners, plus staff (secretary, press officer, attorney, etc) and travel, plus you need to pay a big sanction fee to the AMA (You should see how many AMA staff are at every race to run Licensing, Registration, Tech Inspection, Safety and Race Control).
Then the other $700,000 would need to go to, say, the 7 race tracks in the AMA Pro Roadracing series getting $100,000 to cover their own staffing, marketing, production costs and purses for the AMA Pro Racerace weekend.
And I am just throwing out a lowball Sponsor budget as an example. The Sponsor Budget really needs to be closer to $10 Million to cover all of Rainey's Group and the AMA costs, marketing the series, plus to get it produced for TV and pay for the on-air TV time.
As it has been in the past in AMA Pro Racing, the Track Promotetr has to pay it all out of his own pocket - production costs, sanctioning fees, staffing, purses, etc. They probably have a minimum cost going into any race weekend of $80,000+ !!!!
And with many AMA Pro road races the last 20 years, pulling as few as 1-3,000 spectators (x a $25 ticket) you can see it just is not profitable.
And Wayne Rainey's new Pro Roadracing Organization will have an impossible time trying to attract Outside Title Sponsors because:
• The races have no spectators to market to.
• Most USA race tracks and the show are junk, so spectators won't come.
• There is no National TV coverage.
• They Championship has no National media coverage.
The only possible solution I can see is if the Rainey Group can get the major Motorcycle Distributors in the USA to come together and financially support the new series with both Money and Race Teams. That would need to be $2+ Million Dollars per distributor.
But with the economic collapse and new motorcycles sales now cut in half, and never returning because of aging motorcycle buyer and owner demographics, I just don't see this happing. The Bike Distributors will keep all their race marketing budgets in Supercross where they have the big Spectator numbers, National TV and Media coverage.
I hate to say it, as I love the sport so much and have been a part of it for 45 years, but even with the new Rainey Group, you can't revive a dead horse which has so many obstacles to overcome. American Pro Roadracing is effectively dead and I do not think it can ever come back. I hope that i am wriong. - Jim Gianatsis
---




The Fastest Motorcycle Ever Up Pikes Peak!


Pikes Peak, Colorado, July 9th, 2014 - Now that the public road up Pikes Peak is fully paved this year, and not longer and combination of pavement onto dirt, the fast bikes on the mountain will now be roadrace Supebikes. Join Jeremy Toye onboard his Kawasaki Ninja ZX-10R as they make their open-class-winning run this year at the 92nd annual Pikes Peak International Hill Climb. If this doesn't scare you, nothing will. One rider was killed this year.



---
World Premier! New 2015 Cafe Racers Motorcycle Calendar
The FastDates.com Calendars is excited to premier their newest title, Cafe Racers 2015 featuring many of the finest custom street racers from the FastDates.com Motorcycle PinUp Calendars, but without the girls getting in the way of the bikes.. This is perfect Bike Calendar if you have a jealous wife, girlfriend or boyfriend, or need to be politically correct in the work place Featured in Cafe Racers are the top AMD World Championship and LA Calendar Motorcycle Show winning cafe bikes bikes from around the world built by top customizers S-Bay Motor Company, Roland Sands, Jessie Rooke, Richard Pollock, Shinya Kimura, Hideki Hoshikawa, Caleb Owens and Yoshi Kosaka. The Calendar is full color on 15x12-inch dull coated heavy art board and wire spiral bound with a hang clip for easy wall display.
The 2015 FastDates.com Calendars also include Fast Dates World Superbikes with the Officlal SBK Umbrella Girls, Iron & Lace Custom Motorcycles with Centerfold Models, and Garage Girls revealing a full 16 months beginning with September 2014 preceding the cover year. These are premium quality printed in full color on 15x15-inch dull coated heavy art board and wire spiral bound with a hang clip for easy wall display and page turning, sealed in a clear plastic envelope with cardboard stiffer for protection. FastDates.com Calendars are available online at FastDates.com, Amazon.com, Calendars.com.
ORDER ONLINE HERE

Ask for them at your favorite Motorcycle Dealer or leading Parts Distributors worldwide. Suggested USA Retail $17.95 ea. In Europe contact: Crossbow-Calendars.com, Zodiac Distributing, W&W Cycles, Custom Chrome Europe.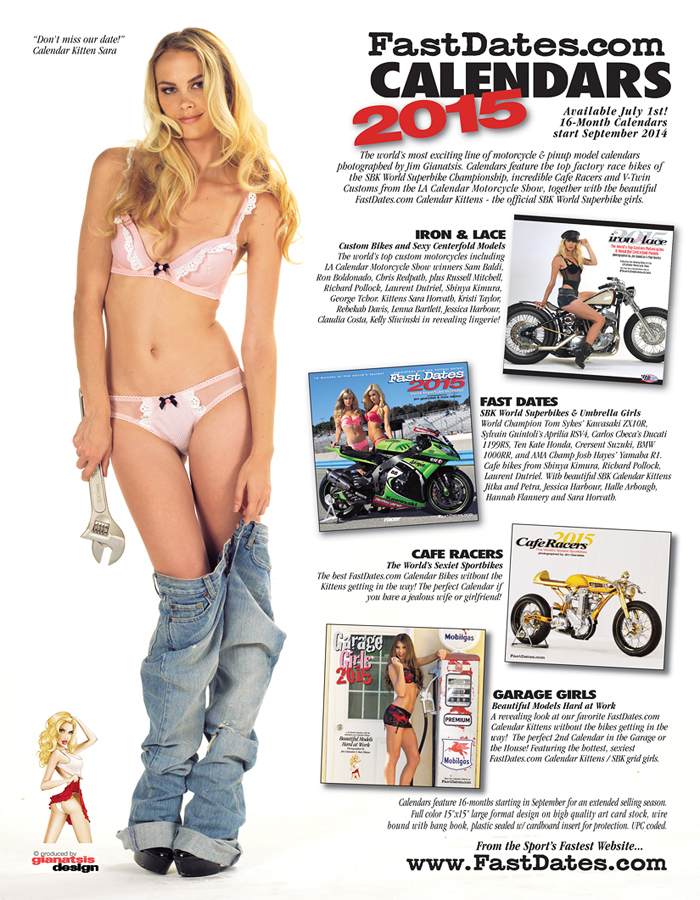 Click on the Calendar Covers to Order
World Premier! 2015 FastDates.com Motorcycle PinUp Calendars
July 1st, 2014 - The World's most exciting line of Motorccyle & PinUp Model Calendar photographed by legendary motorsports and fashion photographer Jim Gianatsis. Bikrs include the top Factory Race Bikes of the SBK World Superbike Championship, incredible Cafe Racers, and the winning custom bikes from the annual LA Calendar Motorcycle Show. Photographed together with the FastDates.com Calendar Kittens... the offical umbrella girls of the SBK World Superbike Championship. A new Calendar title added for 2015 is Cafe Racers featuring classic custom street racers without the girls getting in the way.

The FastDates.com Calendars reveal a full 16 months of the world's top motorcycles with beautiful pin up models beginning in September preceding the cover year to give dealers a full 6 month selling season if they start in August preceding the cover year. Calendars ship to Distributors in June with your ordered needed in March preceding the Calendar year. Calendars and are printed in full color on 15x15-inch heavy dull coated art stock board and wire spiral bound with a top thumb cut hanger for easy wall hanging. Packaged with a thick cardboard stiffer and inserted in a reseal able clear plastic display envelope for protection and easy viewing.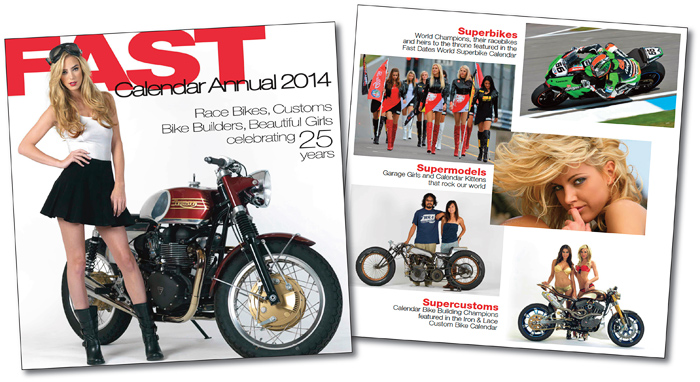 NEW! FAST 2014 Digital Calendar Magazine Yearbook
The Bikes, the Builders, the Riders, the Kittens,the Calendar Bike Show, the World Superbike races all the 2014 Calendar Pictures, and Special Features... For the first time every we take you around the world in 120 exclusive pages for the making of the 2014 FastDates.com Calendars! Now in Members Corner
---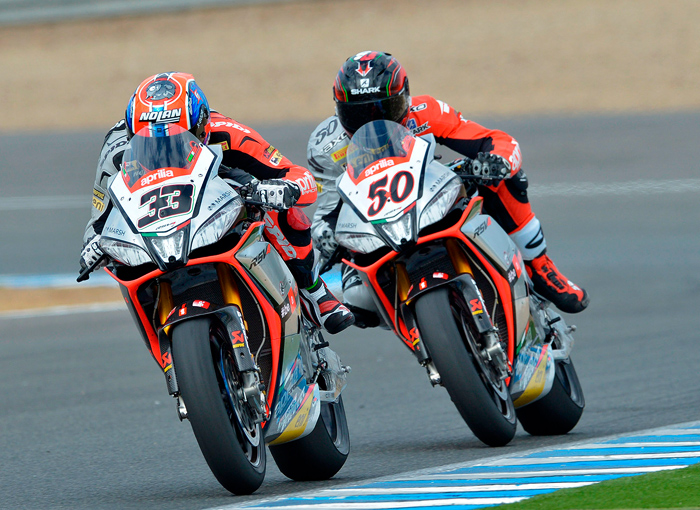 Aprilia's melandri (33) and Guintoli dominated at Jerez.
SBK World Superbike Championship, Round 10 of 12, Jerez, Spain

Melandri and Guintoli do the double for Aprilia at Jerez World Supebike,
van der Mark clinches WSS title for PATA Honda

Jerez de la Frontera, Spain, September 5-7th 2014 – Aprilia had no rivals at Jerez in the tenth round of the World SBK Championship. The RSV4s from Noale proved their superiority taking first and second place in both Race 1 and Race 2.

It was Melandri who earned both wins with authority and employing a similar strategy. In both Race 1 and Race 2 Marco found himself behind in the initial phases, sixth in the first race and fifth in the second. In both cases he skilfully and steadfastly came back, demonstrating undisputed superiority and an optimum feeling with his RSV4. This takes Melandri to five wins this season.
In both races Sylvain Guintoli took the lead early, trying to pull away from his rivals. Once overtaken by Melandri Guintoli confidently managed his position, finishing in second place twice to earn 13 championship points and close the gap behind championship leader, Sykes, whose advantage has now been reduced to just 31 points over Aprilia Racing's Frenchman.

The double win at Jerez also has an impact on the Manufacturers Championship: with the 50 points earned in Spain, Aprilia makes up 23 on Kawasaki which now places them just one point from the top spot in the championship standings.

Marco Melandri: "After the crash in Race 2 at Laguna Seca I was very disappointed because we could have taken a double win there. This weekend my team and I started off well straight away, changing very little on the bike and my RSV4 performed very well today. The second race was a bit more difficult because with the higher temperatures the track has less grip. I tried to be consistent even though I wasn't really fast at the beginning of the race, but I managed to maintain my pace steadily, making up places over my rivals. This was a great Sunday for me. Now I can relax for a few days before getting back on the track."

Sylvain Guintoli: "Our goal here was to make up points on Tom and that's what we did. Last year I didn't do too well here so I wasn't expecting to be able to battle for the win in both races. I gave it my all, working hard to solve the problems we had during practice and pushing to the limit today. The next round is at Magny Cours, a track that I like and where I know I can count on support from our French fans to keep fighting for the Championship. With 100 points left on the table anything can still happen."
The weekend also featured two stars of the world of motorcycle racing, local heroes Carlos Checa and Jorge Lorenzo. 2011 Superbike World Champion Checa, who last year announced his retirement from racing here at Jerez, will be involved in several activities as Ducati ambassador and will also meet the fans on Sunday at the Paddock Show. On the same day, double MotoGP World Champion Lorenzo will take to the track in the Alfa 4C, Official SBK Safety Car, after signing autographs for the fans in the morning again at the Paddock Show.
Baz takes Tissot-Superpole and sets new best lap at Jerez
Superpole Saturday 6 Sept – An intense Tissot-Superpole second session has been won by Loris Baz (Kawasaki Racing Team) who claimed Pole Position today at Jerez. the young Frenchman will move off ahead of everyone else in the two Sunday races for the second time this year. Baz also recorded the new best lap of the track for the Superbike class in 1'40.298, beating the previous record by 0.322s.
Davide Giugliano (Ducati Superbike Team) and Tom Sykes (Kawasaki Racing Team) will join Baz on the front row for the two 20 lap races tomorrow. The top-3 riders were awarded with the Tissot-Superpole trophies by 2011 Superbike World Champion Carlos Checa. Row two will see the Aprilia Racing duo of Marco Melandri and Sylvain Guintoli as well as Eugene Laverty (Voltcom Crescent Suzuki) who was 6th.
Alex Lowes crashed his Voltcom Crescent Suzuki at turn two in the final 30 seconds and will start 9th behind Chaz Davies (Ducati Superbike Team, 7th) and Leon Haslam (Pata Honda World Superbike, 8th), and ahead of other Pata Honda rider Jonathan Rea.
The accolade of being the fastest of the EVO qualifiers went to Sylvain Barrier (BMW Motorrad Italia) who will start tomorrow's races from 12th on the grid despite falling at turn 6 with two minutes to go.
Superpole 1 was as equally exciting with Sylvain Barrier (BMW Motorrad Italia) posting an incredible lap of
1.41.768s, a time that would have put him 3rd overall on the pre-Superpole classification. Leon Haslam (Pata Honda World Superbike Team) also made it through to Superpole 2 with his fastest lap of the weekend where they joined the automatically seeded top ten riders after free practice.
Times: 1. Baz (Kawasaki) 1'40.298 average 158.755 kph; 2. Giugliano (Ducati) 1'40.533; 3. Sykes (Kawasaki) 1'40.561; 4. Melandri (Aprilia) 1'40.822; 5. Guintoli (Aprilia) 1'40.877; 6. Laverty (Suzuki) 1'41.092; 7. Davies (Ducati) 1'41.199; 8. Haslam (Honda) 1'41.338; 9. Lowes (Suzuki) 1'41.421; 10. Rea (Honda) 1'41.447; 11. Elias (Aprilia) 1'41.882; 12. Barrier (BMW) 1'42.928; 13. Salom (Kawasaki); 14. Canepa (Ducati); 15. Andreozzi (Kawasaki); 16. Morais (Kawasaki); 17. Guarnoni (Kawasaki); 18. Staring (Kawasaki); 19. Corti (MV Agusta); 20. Toth (BMW).
Melandri Wins an Exciting Race One
Race Day Sunday 7th – In one of the closest races of the season so far Marco Melandri (Aprilia Racing Team) has taken the win in race one at Jerez after a 20 lap encounter that saw the leading group of eight riders exchanging places at almost every turn in the early stages. Melandri scored his 4th win as factory Aprilia rider and the 17th of his career.
From the start it was the Aprilia duo of Marco Melandri and Sylvain Guintoli who lead the pack with the Frenchman passing his Italian teammate at turn 3.Loris Baz (Kawasaki Racing Team) took the lead at the end of the 4th lap and the two compatriots began to ease away. Not content with 2nd, Guintoli responded and retook the lead on lap 8 with the chasing pack, now led by Davide Giugliano (Ducati Superbike Team) closing in.
Giugliano, who had been passed for 3rd by Melandri, crashed out at the start of the eleventh lap while reigning champion Tom Sykes (Kawasaki Racing Team) also ran off the track at the end of the long back straight as he attempted to improve from 7th.After running as high as 3rd on the opening two laps Alex Lowes (Voltcom Crescent Suzuki) crashed unhurt from 9th, he was followed a lap later by Loris Baz who went down after making contact with the back of Marco Melandri's Aprilia.
At the flag it was all smiles in the Aprilia camp with Melandri coming home ahead of Guintoli with Chaz Davies (Ducati Superbike Team) taking the final podium position in 3rd.Jonathan Rea (Pata Honda World Superbike Team) was 4th with Tom Sykes and Eugene Laverty 5th and 6th respectively. Reigning Champion Sykes still leads the standings with now a 35 point advantage on Guintoli.
Sylvain Barrier (BMW Motorrad Italia) was just beaten to top spot in the EVO battle coming home in 10th overall just behind David Salom (Kawasaki Racing Team) who was 9th. Salom now extends his points advantage in the EVO category to 42 points.
Superbike Race One Results: 1. Melandri (Aprilia) 20 Laps/88.460 km in 34'20.164 average 154.578 kph; 2. Guintoli (Aprilia) 1.397; 3. Davies (Ducati) 4.283; 4. Rea (Honda) 5.705; 5. Sykes (Kawasaki) 6.979; 6. Laverty (Suzuki) 7.342; 7. Haslam (Honda) 14.868; 8. Elias (Aprilia) 23.853; 9. Salom (Kawasaki) 25.886; 10. Barrier (BMW) 26.536; 11. Guarnoni (Kawasaki) 41.308; 12. Andreozzi (Kawasaki) 46.672; 13. Morais (Kawasaki) 48.742; 14. Canepa (Ducati) 50.131; 15. Corti (MV Agusta) 1'03.677; 16. Rizmayer (BMW) 1'14.881; 17. May (EBR) 1'22.832; 18. Toth (BMW) 1'35.170; RT. Yates (EBR); RT. Baz (Kawasaki); RT. Lowes (Suzuki); RT. Giugliano (Ducati); RT. Staring (Kawasaki).
Early race leaders incuded Ducati's Giugliano (34) and Davies (7), and Suzuki's Sam Lowes (22) as Melandri (33) closes in.
Davies would record Ducati's best finishes of 3rd and 4th in the two races, with Giugliano running off track in Race One and retiring with bike problems in Race Two.
Melandri Doubles Down in Race Two
Marco Melandri (Aprilia Racing Team) took his second double of the year today after another dominating performance at Jerez in race 2. The experienced Italian rider elevated himself into the lead in the final third of the encounter after overtaking his teammate Sylvain Guintoli, then he pulled away to secure the first position at the chequered flag. The former 250cc World Champion added another win to his tally to become the second most successful Italian race winner in the series after Max Biaggi.
Thanks to another second place finish, Guintoli has narrowed the gap to the top of the standings to 31 points as championship leader Tom Sykes (Kawasaki Racing Team) was 3rd. The podium finishers were awarded with their trophies by Alfa Romeo Ambassador Jorge Lorenzo.
Completing the top six were Chaz Davies (Ducati Superbike Team), Jonathan Rea (Pata Honda World Superbike Team), and Eugene Laverty (Voltcom Crescent Suzuki) while the best EVO classified rider was Sylvain Barrier (BMW Motorrad Italia) who finished 11th overall and comfortably ahead of 12th placed Sheridan Morais (Iron Brain Grillini Kawasaki) who scored on of his best results of the year.
Davide Giugliano (Ducati Superbike Team) endured another difficult race as he was forced to retire at the end of lap 3 due to a technical problem. Both EVO points leader David Salom (Kawasaki Racing Team) and Alessandro Andreozzi (Team Pedercini Kawasaki) failed to make it to the finish line after falling off their respective machines.
There was jubilation for Team Toth BMW who achieved their third point scoring finish of the season courtesy of a 14th place finish by replacement rider Gabor Rizmayer.
Superbike Race Two Results: 1. Melandri (Aprilia) 20 Laps/88.460 km in 34'25.940 average 154.146 kph; 2. Guintoli (Aprilia) 2.845; 3. Sykes (Kawasaki) 6.097; 4. Davies (Ducati) 7.749; 5. Rea (Honda) 7.935; 6. Laverty (Suzuki) 10.510; 7. Baz (Kawasaki) 16.078; 8. Haslam (Honda) 16.098; 9. Lowes (Suzuki) 16.554; 10. Elias (Aprilia) 25.840; 11. Barrier (BMW) 36.839; 12. Morais (Kawasaki) 55.531; 13. Guarnoni (Kawasaki) 55.980; 14. Rizmayer (BMW) 1'18.354; 15. Canepa (Ducati) 1'26.338; 16. Yates (EBR) 1'31.468; RT. Andreozzi (Kawasaki); RT. Toth (BMW); RT. May (EBR); RT. Corti (MV Agusta); RT. Giugliano (Ducati); RT. Salom (Kawasaki); NS. Staring (Kawasaki).
Superbike Standings (Round 10 of 12): 1. Sykes 352; 2. Guintoli 321; 3. Rea 285; 4. Melandri 267; 5. Baz 262; 6. Davies 188; 7. Laverty 154; 8. Giugliano 153; 9. Elias 151; 10. Haslam 150; 11. Lowes 126; 12. Salom 95; 13. Canepa 54; 14. Guarnoni 41; 15. Camier 37; 16. Barrier 32; 17. Morais 24; 18. Andreozzi 21; 19. Scassa 16; 20. Foret 14; 21. Corti 14; 22. Staring 12; 23. Allerton 6; 24. Bos 5; 25. Goi 5; 26. Russo 5; 27. Rizmayer 3; 28. Pegram 2; 29. Toth 2; 30. Fabrizio 2; 31. Lanusse 1. Manufacturers: 1. Kawasaki 369; 2. Aprilia 368; 3. Honda 285; 4. Ducati 249; 5. Suzuki 220; 6. BMW 69; 7. MV Agusta 21; 8. EBR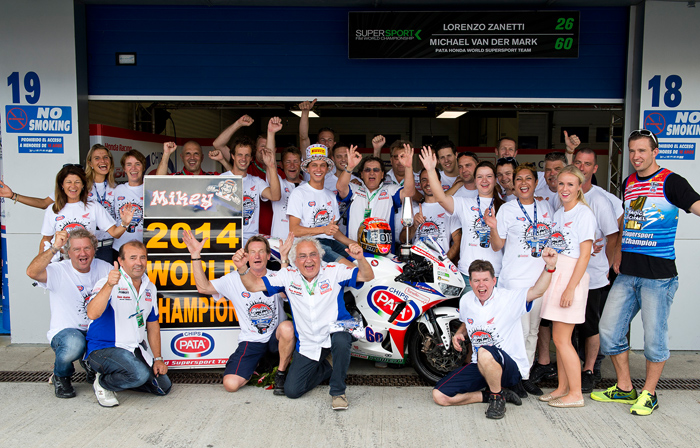 Van der Mark Wraps up the Title Early in 600 World Supersport
A race long fight at the front involving 5 riders raged in Spain this afternoon as Michael van der Mark (Pata Honda World Supersport Team) became the 2014 World Supersport Champion in style by winning at Jerez as his closest championship rival Jules Cluzel (MV Agusta Reparto Corse) crashed out of the lead at the end of the penultimate lap. Completing the podium were the Intermoto Ponyexpres Kawasaki.

Starting from pole position, the 21-year-old Dutch rider got a good start but ran wide going into turn one at the 4.423km Jerez circuit. There followed 19 laps of nail-biting racing between van der Mark, his championship rival Jules Cluzel and Florian Marino, who finished in third place today.

Cluzel had to finish ahead of van der Mark in order to keep this year's championship alive and the French rider rode hard to stay ahead of the Pata Honda CBR600RR.

Van der Mark knew what was required, however, and took the lead at the most important time of the race with just two laps remaining. However, Cluzel pushed too hard at the end of the penultimate lap and crashed out at the last corner, leaving van der Mark to complete his victory. Van der Mark's Pata Honda team-mate, Lorenzo Zanetti, began today's 19-lap race from second place on the grid but was unable to maintain his pace as grip levels dropped. The 27-year-old Italian eventually finished in sixth place but moved up to fourth in the championship standings.

The win today is his fifth World Supersport triumph of the season, giving him an unassailable 76-point lead in the series with two rounds remaining. Today also marked the 10th world championship for the Ten Kate Honda Racing partnership and the 10th World Supersport manufacturers' title for Honda with its various incarnations of the remarkable CBR600RR machine.
Michael van der Mark, 2014 World SupersportChampion - "I can't believe it right now! It's been a long journey to get here and since I started racing 10 years ago it's been my dream to be world champion. I can thank my family and especially my father who has done so much to help me. He isn't here – he has his own race today – so good luck to him! I also want to thank all my sponsors because maybe some of them you don't see on the bike but they have always supported me. Also my 80-year-old trainer who keeps me fit and strong! Last but not least, the team has done an amazing job. This year they gave me an incredible CBR to ride with an amazing set-up. Last year we struggled a lot but this year we have shown that if everything fits together we can be world champion."
Supersport 600 Results: 1. vd Mark (Honda) 19 Laps/84.037 km in 33'34.503 average 150.178 kph; 2. Jacobsen (Kawasaki) 0.363; 3. Marino (Kawasaki) 0.508; 4. Kennedy (Honda) 0.960; 5. Coghlan (Yamaha) 2.951; 6. Zanetti (Honda) 4.639; 7. Rolfo (Kawasaki) 5.860; 8. Wilairot (Honda) 6.460; 9. Nocco (Kawasaki) 10.477; 10. Tamburini (Kawasaki) 10.875; 11. Schmitter (Yamaha) 16.916; 12. Leonov (Honda) 18.066; 13. Sofuoglu (Kawasaki) 19.253; 14. Debise (Honda) 20.916; 15. Gamarino (Kawasaki) 23.624; etc.
Standings (Round 9 of 11): 1. Vd Mark 185; 2. Marino 109; 3. Cluzel 107; 4. Zanetti 90; 5. Coghlan 88; 6. Jacobsen 87; 7. Sofuoglu 86; 8. Rolfo 71; 9. De Rosa 67; 10. Kennedy 56; 11. Tamburini 54; 12. Wilairot 43; 13. Bussolotti 30; 14. Nocco 27; 15. Wahr 26; 16. Russo 25; 17. Gamarino 23; 18. Menghi 20; 19. Leonov 19; 20. Gowland 9; 21. Roccoli 8; 22. Schmitter 8; 23. Zaidi 7; 24. Coveña 7; 25. Debise 4; 26. Calero 3; 27. Rogers 1. Manufacturers: 1. Honda 206; 2. Kawasaki 155; 3. MV Agusta 121; 4. Yamaha 98; 5. Triumph 9.
---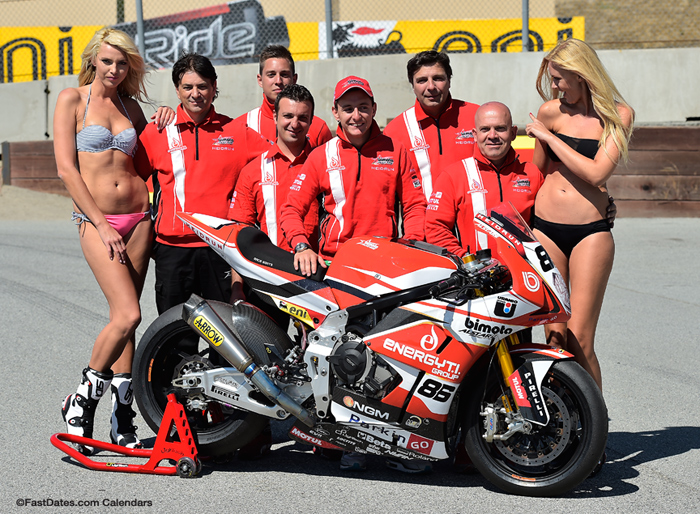 Will Aryton Badovini (center), Christian Iddon and the Alstare Bimota Team be forced to pull out of World Superbike after the summer break for not meeting the FIM / Donra deadline for the reguired homologation number of prodcution bikes?
Turmoil in SBK World Superbike as the Summer Break Ends.
Races Cancelled, Some Riders and Teams Moving to MotoGP, Bimota No Longer Approved to Race
August 27th, 2014 - With the August summer break coming to an end, the WSBK championship is ready to resume action after a month-and-a-half long break. While the engines stayed silent and the riders enjoyed a vacation, the wheels kept spinning below the surface with negotiations in the so-called "silly season." To this end, Tom Sykes' renewal with Kawasaki set in motion a domino effect that, despite being likely to last until next round in Jerez, makes the next moves in the riders' roster somewhat more predictable.

And Sykes' teammate Loris Baz has reached an agreement with the Kawasaki Provec team as well, which should be made official shortly. With one of the most competitive team's lineup sorted out, other hot properties are basically left with few options.

Among them, Jonathan Rea and Eugene Laverty have turned their attention toward MotoGP. Rea has been mentioned as a potential candidate for a Honda Open bike, which should be available both in the Gresini and Aspar squad: Alvaro Bautista is almost certainly moving to Aprilia, which is keen to accelerate development and field an official team next year, alongside Marco Melandri. Hiroshi Aoyama, on the other hand, seems to have exhausted his option after a few anonymous seasons with the Japanese factory. However, Rea's switch to MotoGP would imply a rather substantial pay cut without any real chance to run at the top of the pack, so the Ulsterman is likely to stay with Pata Honda, which sources say already decided to move WSS leader Michael Van der Mark to the top class alongside him.

Eugene Laverty, on the other hand, has been in contact with virtually every MotoGP team with an open seat. The Irishman and his manager focused their effort on Ducati, based on the long-standing relationship with Gigi Dall'Igna, but the factory bikes are already assigned to Andrea Dovizioso and Andrea Iannone, while the satellite Pramac team has other candidates at the top of its list, namely Frenchman Johann Zarco of the current AirAsia Moto2 squad.
Will Marco Melandri return to MotoGP next year with the new Aprilia factory MotoGP team?

If Melandri accepts the MotoGP challenge with Aprilia, which seems the more probable option, Laverty could also stay in WSBK with the manufacturer that helped him clinch nine victories last season, but much is yet to be discovered about the competitiveness of the RSV4 in 2015. Romano Albesiano, who took the reigns of the racing department after Dall'Igna's departure, already said a new version of the bike, tailored to the new regulations, will be homologated. However, the company appears likely to move the factory team to MotoGP and simply rely on an external squad for WSBK.

To this end, many indicate Francis Batta's Alstare team as a strong option. The Belgian manager publicly declared to Italian TV that Bimota will not be able to produce the 125 bikes required for initial homologation, and therefore the team will shut down and not be present next round in Spain. The official inspection is scheduled for August 27, even though the deadline was—according the four months after the first official outing, as stated in the rulebook—August 11.

The political consequences of Bimota's fiasco are yet to be fully discerned. However, coupled with the calendar issues (both the Russian and South African rounds have been cancelled and not rescheduled or replacement events found), the proverbial hornet's nest is likely to be stirred up. This week, organizer Dorna proposed to partially recover the otherwise lost championship points by holding three races in the final round in Qatar, instead of the usual two. The idea was met favorably by most teams, but some sponsors and TV broadcasters have obviously raised questions.
Championship owner InFront's decission to put MotoGP organizers Dorna in charge of World Superbike is proving to have disasterous results for World Superbike as Dorna continues to favor its policies and promotions towards its baby, MotoGP. Perhaps the Flammini Brothers need to be brought back to SBK to ensure it survives. The turmoil in WSBK continues, so stay tuned.
---
Fast Dates Calendar Celebrates 20 years by bringing
Czech SBK Calendar Kittens Jitka and Petra to 2014
Laguna Seca World Superbike and the LA Calendar Motorcycle Show
By Jim Gianatsis Photos by Jim Gianatsis, Massimo Oliana and Sabrina Mosca

California, USA, July 15-22nd 2014 -The FastDates.com Calendars and myself, producer / photographer Jim Gianatsis were excited to announce an agreement with SBK World Superbike and the international model agencies PetrasAngles.com and UmbrellaGirlsUSA.com to bring beautiful Czech Republic SBK grid girls Jitka Pralinka and Petra Ruzinka to the United States during July 2014 to work for SBK and shoot with me at the Mazda Raceway Laguna Seca United States SBK World Superbike and AMA National race weekend July 11-13th, and the LA Calendar Motorcycle Show in Malibu on July 20th.

– Complete Story and Photos Here –
---

2014 LA Calendar Best of Show winner Image Vehicles International with Calendar Kittens Petra and Jitka, singer Katie Cole.

New Builder Image Vehicles International takes Best of Show with radical Honda CBX 6-Cylinder Cafe Racer
2014 LA Calendar Motorcycle Show Concourse d' Elegance & Calendar Girl Music Festival
Report and photos by Jim Gianatsis

Malibu, CA, Sunday July 20th 2014 - The 2014 edition of the LA Calendar Motorcycle Show continued its now 23rd year tradition as the premier outdoor streetbike event in America with producer photographer Jim Gianatsis moving the Show this year to the beautiful green lawns of the Malibu Golf Course among the twisty canyon roads in the Santa Monica Mountains alongside the Pacific Ocean. Highlighting this year's exciting activities was the emergence of another new and soon to be renown custom bike builder to the sport for which the Calendar Show is known for cultivating.
A special treat this year were the personal appearances of SBK Fast Dates World Superbike Girls Jitka Pralinka and Petra Ruzickova from the Czech Republic. Just the weekend before they were featured at the SBK World Superbike USA round at Mazda Raceway Laguna Seca where they worked on the starting grid and victory podium as the official SBK umbrella girls for the race and World TV broadcast.
Additional Calendar Show coverage and photos at: 2014 LA Calendar Motorcycle Show
Now in The Calendar Bike Garage!
Imagine Vehicle's Honda CBX Best of Show Winner! Detail Photos and Full Size Screensavers with Calendar Kitten Petra.
---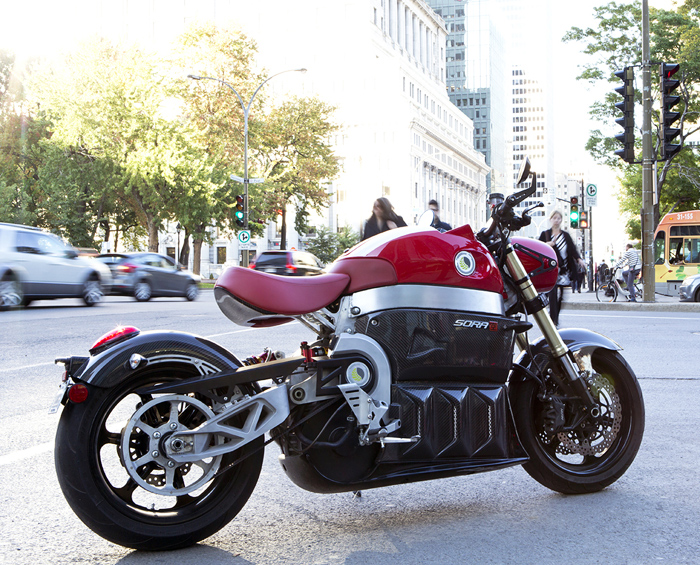 The Lito Sora electric motorcycle is described as a "Superbike" with the styling and function a cross between a limited purpose Confederate cafe bike and the more versatiel Ducati Diavel cruiser--. Priced around $49,000 the Sora is aimed at the affluent street rider as well.

Lito Green of Canada Introduces Sora, Its First Electic Production Bike
Sept 1st, Quebec, Canada - LITO Green Motion Inc.: First Canadian electric motorcycle manufacturer Established in 2009 with the goal of becoming a world leader in the design and manufacturing of electric motorcycle, LITO Green Motion Inc. (LITO) completed many important steps toward this goal. From the small office in the basement of Jean-Pierre Legris home, the founder of LITO, with his small team, to today's 5,000 sq.ft. assembly plant, and possible facility expansion in the near future, the team passion and dedication, and its intention to write a new chapter of the 2-wheel industry history always prevailed and LITO is now on the eve of becoming a world class business.
LITO's expert team of engineers and industrial designers — in collaboration with our trusted partners — is proud to introduce a new generation of electric motorcycle. With its sleek design, state-of-the-art engineering and superior speed and performance, the SORA is an unparalleled riding experience.
"We have pushed the limits of cutting-edge design to create a bike that respects the environment without ever compromising style, speed or power. Because it's electric, the SORA is quiet, clean and efficient. It can be quick-charged at home or on the road for long-lasting performance and requires next to no maintenance.
With the SORA, we have realized our dream of becoming the first company in Canada to market an electric motorbike that is not only environmentally friendly but that offers unparalleled handling, power and speed. With seamless full-throttle cornering, explosive acceleration and phenomenal torque, this superbike is the epitome of pure performance and power.

Our mission going forward is to continue to innovate and set the bar as pioneers in the electric motorcycle industry. In addition to the SORA superbike, we also provide sub-systems and design services for powerful, eco-efficient vehicles of various sizes."

For more information about LITO and the SORA, please contact
Lito Green Motion Inc. 322, Barthélémy Longueuil, QC, J4J 1M4 Tel.: +1 514 394 1691 Mobile: +1 514 710 0927
http://www.litogreenmotion.com
---
New KTM RC390 Duke finally comes to America
Introduced at EICMA in 2012, this 373cc / 44 hp 4-stroke single weights in at just 300 lbs. dry / 330 lbs wet
A NEW KTM FAMILY MEMBER
Sept 1st, 2014 - The Duke family tree struck roots already in 1994, when the first fully-fledged KTM street bike, the original Duke, came into the world of motorcycles. To the present day, the Duke has seen four evolutionary stages, reaching its preliminary peak with the R-Version of the current 690 Duke. 2011 for the first time saw a smaller offspring in form of the extremely successful 125 Duke, which promptly went to the top of the European sales charts, selling more than 10,000 units in the first year of its existence. In the spring of 2012, the 200 Duke followed, and now the 390 Duke closes the gap to the larger models 690 Duke and 990 Super Duke R. And we can already tell you – this family is going to get still bigger in future!
Reduced to the max! The new KTM 390 Duke has everything that has always made great bikes great: sufficient power, ample torque, and low costs at an extremely low weight. It handles extremely well and comes into its own wherever nimble agility is called for. In short: no other bike offers more riding fun for your money than the 390 Duke! At a full 44 hp from 375 cc of displacement, it's head and shoulders above its 200 cc sister model, while the chassis has of course been enhanced to cope with the extra oomph. Still, the new 390 Duke weighs in at less than 150 kilograms fully fuelled – not only raising its dynamics above many a higher-capacity bike but also making it a sporty alternative to pricey maxi scooters.
The WP fork and shock, despite lacking adjustment, do their job well during our ride. They are firm, but that is exactly what you need when you ride this bike aggressively. On a bike this light, it was comforting that the suspension worked well with the chassis geometry to provide a stable ride that was never twitchy.
The riding position is extremely comfortable in terms of the seat/handlebar/footpeg relationship, although the seat itself is rather hard. Despite being a single-cylinder, engine vibration is very well controlled, even when revving past 10,000 rpm. The exhaust note is not loud by any means, and the 390 Duke can be a very civilized companion when you want it to be. At the same time, if you choose to ride aggressively, the 390 Duke is more than willing to accommodate you.
Instrumentation is very thorough, offering information like gear position and fuel consumption on a simple bike that would normally omit it. The tachometer is difficult to read at a glance, however. Expect the 390 Duke to be available in the U.S. for the 2014 model year, price is expected to be under $6400 USD.
---
There's More! Go to Pit Lane News Previous Week

Also Visit: Fast Dates Calendar News • Iron & Lace Calendar News
Calendar Girl News • Meet the Models • Paddock Garage
Get FastDates.com T-Shirts, Mugs & Photographs from Our Store


MEMBERS CORNER! Calendar Kittens, Paddock Garage, Iron & Lace Garage


Amazon.com Motorcycle Products & Apparel Store



MotorcycleSuperstore.com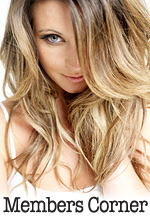 Hot Bikes, Sexy Kittens
Your Exclusive Grid Pass
also includes....
---
Eni FIM Superbike World Championship 2014 Calendar Update
South Africa Cancelled
Qatar Season Finale added
Barcelona (Spain), Thursday 31 July 2014 - The FIM and Dorna WSBK Organization would like to announce the confirmation of the Qatar Round at Losail International Circuit, scheduled for 2 November 2014.
The venue was on the WSBK calendar for five consecutive years between 2005 and 2009. In 2014, the races will be taking place under floodlights for the first time.
The impressive lighting system of the Losail International Circuit is powered by 44 13-megawatt generators and made up of 1000 structures, 3600 light bulbs and 500km of wires.
As the round will be held at night time, the final prize-giving ceremony for both WSBK and WSS classes will take place in Doha the following day, on the evening of Monday 3 November.
Regarding the Round in South Africa originally scheduled to take place on October 19, FIM and Dorna WSBK regret to announce that, despite the efforts of the local promoter (GAS Sport), the works carried out on the race track are not advanced enough to meet the conditions required to achieve FIM homologation.
Dorna WSBK Organization and the International Federation are looking into the possibility of finding a replacement for this race. Depending on the replacement venue, the awards for the FIM Superstock 1000 Cup, European Superstock 600 and European Junior Cup, powered by Honda, could be presented either at the French Round, scheduled on Sunday 5 October 2014 in Magny-Cours, or at the new venue.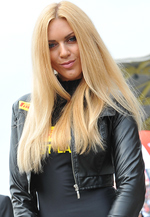 2014 SBK Race Season
Meet the offical SBK
World Superbike Girls!

2013 SBK Race Season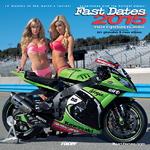 Order the New
2014 / 2015 Calendars!
with the FastDates.com Calendar Kittens - the official SBK Umbrella Girls!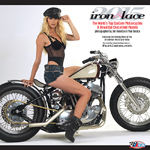 Click Below for more
2015 Calendars!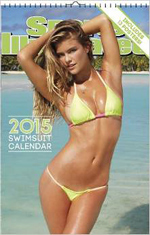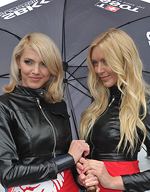 Meet FastDates.com
Calendar Kittens
SBK Grid Girls
Jitunka & Petra!
---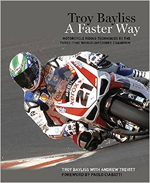 New! Troy Bayliss
A Faster Way
Track Riding Book
World Superbike Tyre supplier call for tender
Rome (Italy), Monday 28 July 2014 - Dorna WSBK Organization, in agreement with the FIM, announce the open call for tender for those companies willing to be the sole tyre supplier of the eni FIM Superbike World Championship from 2016 onwards, as the agreement with the current tyre supplier will expire at the end of 2015.
The application for the tender procedure can be submitted starting from Monday 28 July within four (4) weeks, by Monday 25 August 2014.
Those tyre companies interested in this offer can address any technical request to Gregorio Lavilla, WSBK Sporting Director.

Note: We suspec this is just a formality and Pirelli will renew its contract with World Superbike. But we also suspect the Championship is having financial problems and needs to push up the tire sposnorship fees.- Editor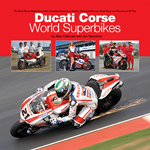 Retail $49.95 ea.
Click to Order from Amazon.com

Ducati Corse
World Superbikes
by Alan Cathcart
& Jim Gianatsis
The Official SBK
World Superbikes
1987-2012
25 Year History Book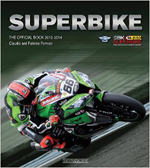 The Official SBK
2013-2014 Yearbook
The Official SBK
2012-2013 Yearbook
These SBK Yearbooks are the Best Books Ever about World Superbike. They feature awesome color photography of the riders, bike and racing action. The feature a detailed revue of the past season in pictures and statistics, with a detailed look at the bikes and riders.

Plus a technical look data all the bikes, a preview of the upcoming season's Championship!
We buy this every year ourselves and highly recommend it!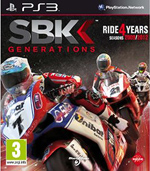 SBK World Superbike Video Game


Official Print Media Partner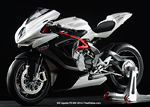 MV Agusta F3 800cc

The Devil Made Us Do It!
Testing the Ducati Diavel in Italy
Sudco Carburetor Kits & OEM Replacement Parts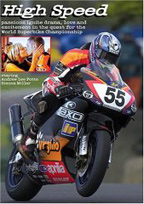 High Speed - the Movie
The best motorcycle racing movie ever made! Filmed on location at the World Superbike races , this an exciting romantic drama staring beautiful British actress Sienna Miller.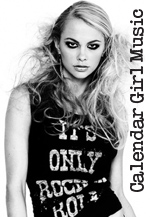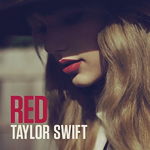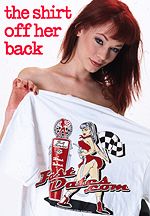 Order the Official
FastDates.com &
LA Calendar Bike Show
T-Shirts!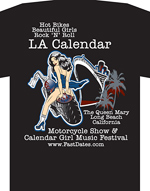 Silverstone unable to reach agreement with Dorna and Circuit of Wales to host future MotoGPs
Sept 2nd, 2014 -Silverstone Circuits Limited has confirmed that it will not be staging the British round of the FIM MotoGP™ World Championship in 2015, after failing to agree terms with The Circuit of Wales (the promoter of the event from 2015).
Richard Phillips, Managing Director of Silverstone Circuits Limited, said: "We have invested heavily in the circuit and facilities here at Silverstone, specifically to host MotoGP, and have developed the British Grand Prix into a highly successful event. We wanted to keep MotoGP™ at Silverstone, but cannot afford to subsidise it. We are extremely disappointed not to be hosting the event in 2015.

"Any future deal, with Dorna or The Circuit of Wales, had to make economic sense for all parties, including us. We know from experience what it takes to run a high quality British Grand Prix. We made what we considered to be the maximum sensible offer to retain the event at Silverstone, but it seems that The Circuit of Wales, who have no experience of running a Grand Prix, have concluded they can do better running it themselves, using Donington until their circuit is ready.
"Silverstone has taken the event to a whole new level over the last five years, so we hope this won't turn out to be a backwards step for the British Grand Prix, teams and fans. The Circuit of Wales evidently believe they can make the finances work using Donington next year – we wish them the best of luck."
FIM Superbike & Supersport World Championships
No compensation of points for the cancelled South African round
Aug 28th - The FIM and Dorna WSBK Organization inform that the possibility to compensate for the amount of points that will be missed through the cancellation of the South African Round has been denied.
The proposal made to the Manufacturers and Teams competing in the Championship to arrange
an additional race for both WSBK and WSS classes during the Round of Qatar did not receive
the required consensus.
Bimota halted from further competition in FIM Superbike World Championship rounds
Aug 28th - The Italian manufacturer reappeared under new management and showed promise when they announced their new model, the Bimota BB3 at the EICMA show in Milan last November. Plans for participation in the 2014 FIM Superbike World Championship emerged and they were in contact with the FIM and Dorna.
Participation in the FIM Superbike and Supersport World Championships or in the FIM Superstock 1000cc Cup requires any manufacturer to produce a minimum number of street legal motorcycles, identical to the presented model for homologation, at the initial inspection (125 units), before participation. Furthermore, other minimum quantities must be produced at subsequent dates (250 units by the end of the first year; 1000 units by the end of the second year).
Changes in economy and the motorcycle market in the past 5 years made FIM and Dorna reduce the required entry level and total production numbers. Additionally, a new rule was installed, allowing manufacturers to participate in Superbike events for a period of 4 months from initial date of participation without scoring points. By the end of the four month period, the manufacturer in question must show proof of 125 units produced at the initial inspection visit.

To date, past the 4 month period, Bimota has informed FIM and Dorna that the required quantity has not been produced. The homologation procedure and their participation is on hold until the date that the Italian manufacturer can meet the homologation requirements.