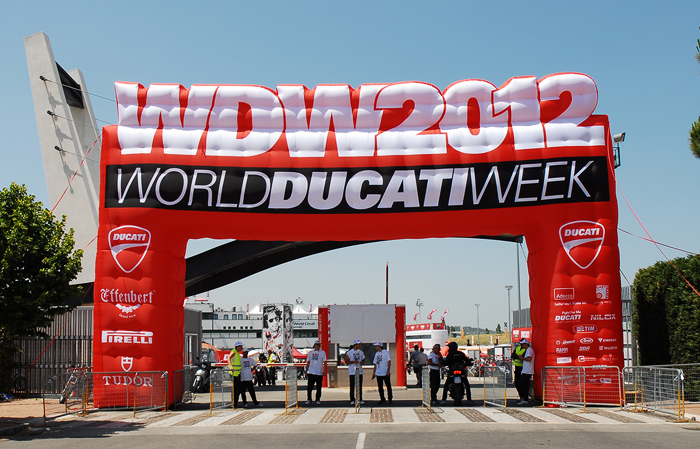 A record-breaking 65,000 enthusiastic visitors
Celebrating World Ducati Week 2012 photos by Max Olina / FastDates.com - Click to Enlarge

June 21-24th 2012 , Misano Race Circuit Adriatico, Italy - As the seventh edition of World Ducati Week comes to a close, the famous Italian motorcycle manufacturer prepares to return to its Bologna base having enjoyed an incredibly successful event which broke all previous WDW records. Held at the World Misano Circuit in Italy, the massive WDW2012 gathering, entitled The Planet of the Champions, ran from Thursday to Sunday, 21-24 June and attracted thousands of passionate Ducati owners from all over the world.

With an incredible 65,000 visitors over four days, WDW2012 has been the biggest ever. Approximately 30% were international visitors from the likes of USA, Europe, Australia, Russia, India, Brazil, China and Malaysia and with countries such as Gabon, Iceland and Nepal in addition, the event further highlighted the global power and appeal of the Ducati brand and the truly global passion for its motorcycles.


Above: Worlds came together at World Ducati Week 2012 with 3-time World Superbike Champion Troy Bayliss, and 6-time World GP Champion in attendace among many curretn and past Ducati factory riders. Below: Rossi (46) and reigning World Superbike Champion Carlos Checa (7) lead the big group of Ducati racers down the front straight at Misano.


Of the four days of track action, Saturday's Drag Race by Tudor is sure to go down in WDW history as one of the most exciting and close-fought competitions yet. Valentino Rossi, Nicky Hayden, Troy Bayliss, Carlos Checa, Jakub Smrz, Sylvain Guintoli, Niccolò Canepa and Lorenzo Zanetti all enjoyed some friendly, but fierce competition on the drag-strip along the Misano start straight. The early elimination stages of the competition saw Ducatisti favourites Valentino Rossi and Troy Bayliss go through to the exclusive final show-down in front of a huge WDW evening crowd. Bayliss got the best launch from his Diavel and tripped the timing lights at 6.306 seconds to win the magnificent Drag Race by Tudor by just 0.023 of a second ahead of Rossi with Hayden third and Checa fourth.


Immediately after the Drag Race the riders moved to the Piazzale Roma in nearby Riccione where an estimated 10,000 fans saw them join Gabriele Del Torchio (President of Ducati), Claudio Domenicali (Ducati General Manager), Filippo Preziosi (Ducati Corse General and Technical Director), Ernesto Marinelli (Superbike Project Manager), Alessandro Cicognani (MotoGP Project Manager) and Vittoriano Guareschi (Ducati Team Manager) on the massive stage set-up for the Saturday night spectacular. After the presentation, the stage was set for a spectacular performance from the Ducati All Stars, featuring Steve Jones (Sex Pistols) Duff McKagan (Guns N' Roses) Franky Perez (Pusher Jones) Steve Stevens (Billy Idol band), Billy Morrison (The Cult) and Isaac Carpenter (Loaded). The show finished by "wowing" the thousands of Ducatisti with a massive fireworks display over the Riccione beach-front venue, further confirming the success of the WDW "by night" events outside of the circuit, with events such as Thursday night's beach party in Cattolica and Friday night's "Speed Show" in Misano Adriatico.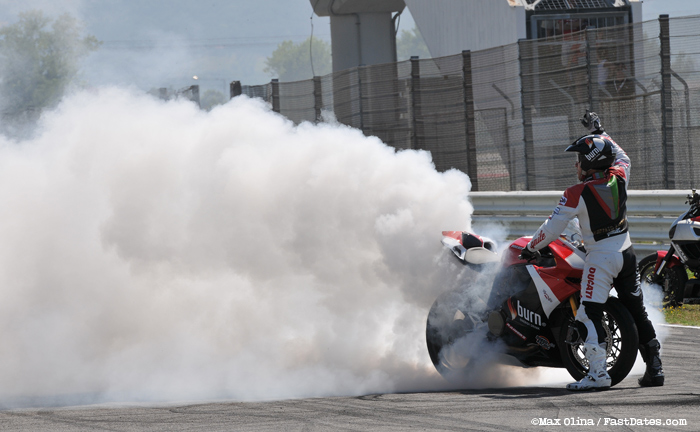 WDW2012 event visitors have been treated to an incredibly packed program including the prestigious Ducati Riding Experience track school with the Troy Bayliss Academy and Master Racing Courses aboard Ducati's brand new 1199 Panigale. In addition, the Ducati University provided an interesting insight to the design and engineering of Ducati motorcycles and Paul Smart was in attendance to help celebrate the 40th anniversary of his history-making 1972 Imola 200 victory. Audi and Lamborghini added a little extra adrenaline with the former providing WDW-goers the opportunity to passenger the highly desirable R8 LMS and R8 V10 in the capable hands of Audi's professional drivers.


WDW by numbers: 65,000 visitors across four days, 11,520 laps of Misano made by motorcycles and cars in four days, 61 different activities performed on track in four days, 8 Ducati race teams, 66,000 photos taken by official photograhers, 32 hours of WDW TV shown, 40 tweets per minute, 4 terabyte of video recorded during the event, 17 concerts performed (15 paddock, 1 Cattolica, 1 Riccione), 52 nations represented, 300 metres of BBQ at the Cattolica beach party

WDW2012's event Main Partners were Effenbert, Pirelli and Tudor and the event Official Car Partner, Audi. Event Official Partners included Arai, Arrex Curva Rossa, Bellenda, Cartorama, Cantine Ceci, Dainese, Ducati Caffè, "Fight for me Ducati", Nilox, Shell Advance, TIM and Wurth. Ducati's long list of partners were also supported by the valuable contributions of Aci Global, Adecco, Artsofbrands, Fiam, Garelli and SDA.


The entire Riviera Romagnola has followed Ducati's passionate WDW2012 event with local authorities opening-up the roads for thousands of Ducatis to follow the procession into the beach-front "WDW by-night" events. Partnerships with institutions, organisations and authorities involved in the event provided a valuable contribution to its success. The Province of Rimini, Municipality of Misano, Municipality of Cattolica, Municipality of Riccione, and the Republic of San Marino, in addition to the special relationship and sponsorship of the Spanish Tourist Board, enabled the thousands of fans arriving from all over the world, to help promote its own regions.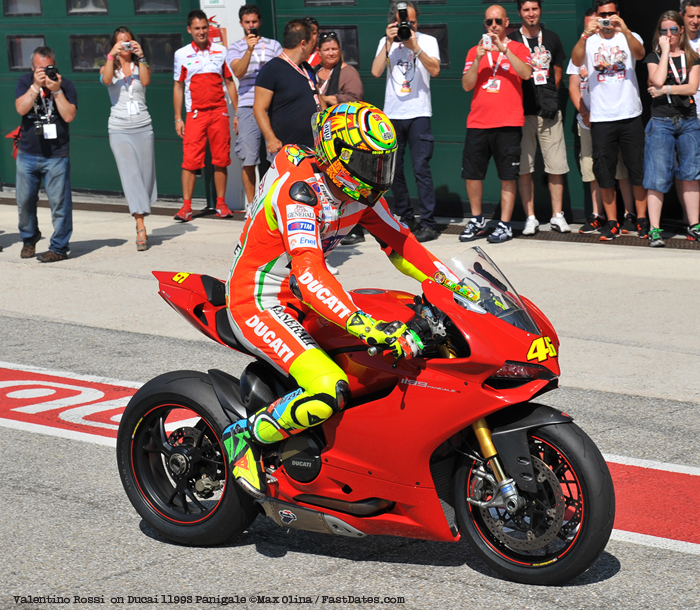 Valentino had both his MotoGP bike and a new 1199S Superbike to ride around the track to the delight of Ducati enthusiasts. Historic race bikes were on display from the Ducati Factory Museum.
The association with the Leardini Group provided a high quality catering service in Adriatic Riviera style, and the Adria Congrex organisational support. The stunning Misano World Circuit, hosted its seventh World Ducati Week, providing the dream venue for this uniquely thrilling event and the platform on which all these passionate partnerships have been built.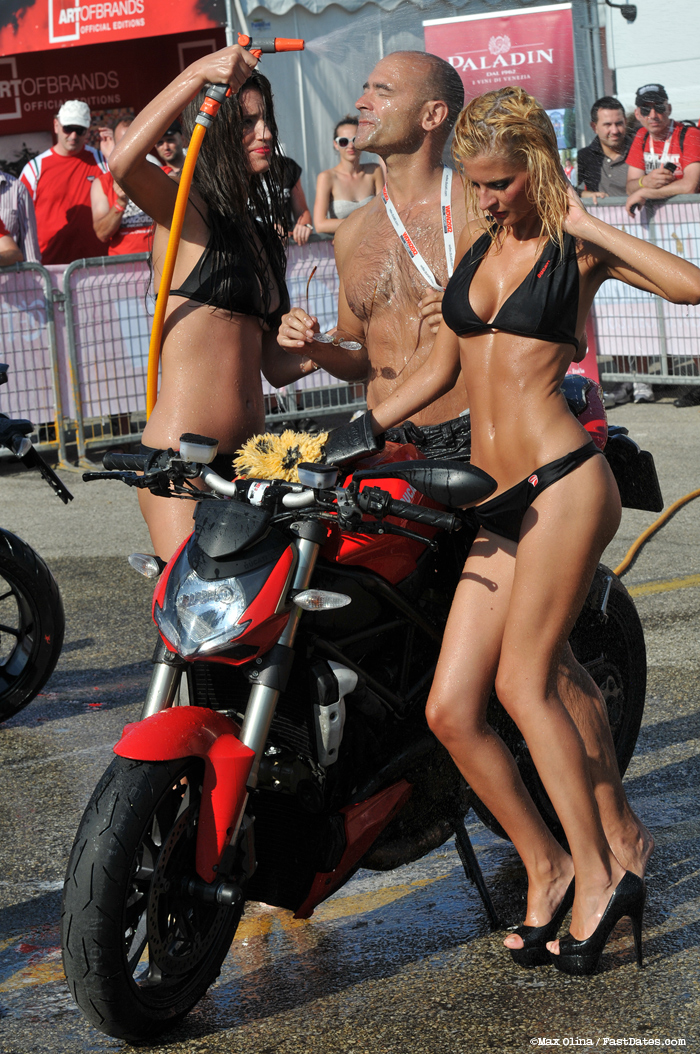 Ducati's bikini bike wash - EXPOSED!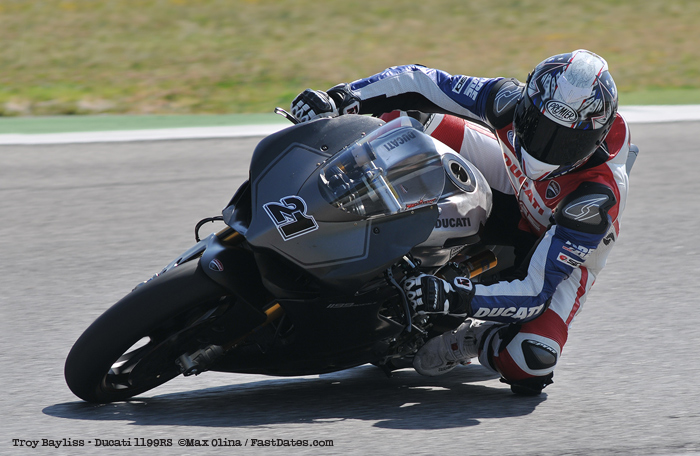 Yes Virginia, there is a Panigale World Superbike...
Revealing the 2013 Ducati 1199 RS World Superbike - Part 2
We just got finished showing you photos last week of the new Ducati 1199RS Panigale Superbike being raced in this year's British Superbike Championship, now our ace photographer Max Olina has sent us these pictures of the 1199RS Superbikes which both reigning World Superbike Champion Carlos Checa and retired 3-time World Champ Troy Bayliss were riding on the Misano track at World Ducati Week 2012.
Because of current tighter WSBK rules these days, all the factory bikes are much closer to stock, and according to Ducati Corse Team manager Ernesto Marinelli, and there is no need in the foreseeable future for Ducati to homologate a special Panigale R model to race in World Superbike for 2013 when the standard 1199 will become homologated. So we are expecting most of the trick parts shown on these bikes like the carbon fibre bodywork, alloy sprockets will be available to retail customers from the Ducati Performance catalog. The full race Termignoni Exhaust System and the Corse Foot Control Kit are already available from dealers.
A few items you can only get from the Ducati Corse Race Department if you are a national or world superbike team are the special larger capacity fuel tank to finish World Superbike length races, and the adjustable steering head parts. The engine itself is supposedly stock for the time being (remember the current 1198 bike is racing with 52mm restrictors on its 58mm throttle bodies, and the new, much more powerful 1199 has even larger 62mm throttle bodies).
We asked our buddy at Ohlins Suspension where we can get the "trick" Ohlins mechanical forks and shock as seen on the 1199RS and he reminded us that current FIM rules in MotoGP and World Superbike prohibit electronically adjusted suspension. He said in the future Ohlins will only be selling electronically adjustable suspension for all streetbikes, and the FIM needs to get on board! More in Part One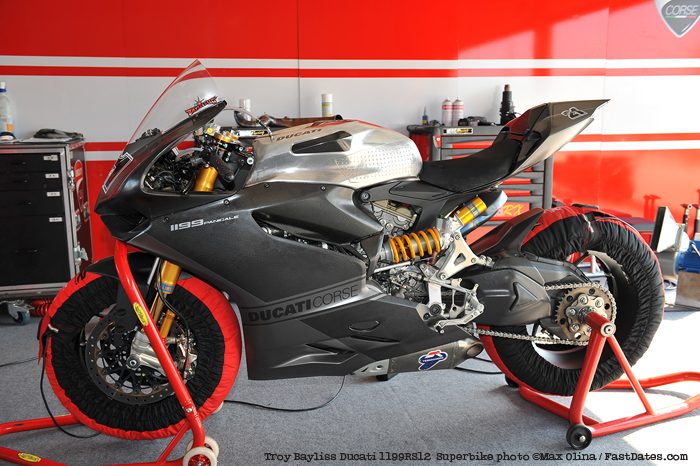 ---
AMA Pro Superbike Championship, Round 6 of 11, Barber Motorsports Park

Josh Hayes continues AMA Supeebike win spree with a double at Barber
BIRMINGHAM, Ala, June 23-24, 201 -Josh Hayes notched up sixth and seventh triumph of his 2012 AMA Pro National Guard SuperBike campaign in begining in Saturday's main event at Barber Motorsports Park for the Triumph SuperBike Classic presented by America's First Federal Credit Union.

Hayes' eventual 5.136-second margin of victory doesn't come close to telling the full story of what was an intense, blue-on-blue battle at the front, however. His Monster Energy Graves Yamaha teammate, Josh Herrin, provided a serious challenge, pushing the reigning champion deep into the contest before the Mississippian's consistent effort in the Alabama heat finally broke the talented upstart.

Herrin showed patience early in the race, tailing Hayes from fractions of a second behind while showing him a wheel on multiple occasions but never attempting to make a pass. That approach allowed the works Yamaha formation to fly away from the pack early on, building up a double-digit lead over third-placed Blake Young as the race settled in. Despite his impressive performance, Herrin finally showed signs of weakness in the brutal conditions and gave up the chase on lap 17 of 21. He dropped from two tenths to nearly two seconds back in a single lap as experience ultimately won out in the hard-fought duel.

Hayes has already equaled his best-ever single-season win tally, claiming seven wins in a single season for the third time in his SuperBike career ('09, '10, '12), and he still has a full half of the year's races ahead to add to that number.
Then for Sunday's 2nd Race of the weekend, Josh Hayes hit the quarter-century mark, registering the 25th victory of his SuperBike career. The Mississippian'sAMA Pro Road Racing double win at the Triumph SuperBike Classic presented by America's First Federal Credit Union also marked his eighth triumph of the season and his fifth in succession.

While much was made of the learning opportunity Hayes' Monster Energy Graves Yamaha teammate, Josh Herrin, enjoyed on Saturday by racing on the SuperBike champ's rear wheel, Hayes was made all the wiser by that experience as well.

Unwilling to give Herrin a chance to cling on again, Hayes raced exceptionally hard early and quickly eliminated any hope Herrin or any other rival might have entertained about sticking with him today.

Hayes ultimately took the checkered flag with a 4.988-second margin of victory. "I got a decent start and slotted in right behind Josh," Hayes said. "I eased up inside of him in Turn 4 and got in there. At that point I just tried to get back into a rhythm. Things were going pretty good -- at one point I opened up a second on Josh and was kind of holding it there for a couple laps. When I saw that he took it back, I said, 'okay, don't deviate from your game plan,' because I was doing a good pace and not making mistakes. I wanted to keep up a good steady pace and see what happened and then I came around and saw a three-second gap. There you go. It's so hot and so slippery -- there was the mistake I was waiting to see if it would happen. I maintained my gap and stayed clear and had a good smooth race."

Despite Hayes' determination to shake free at the start and make an early escape, Herrin gave it his best effort to reel his teammate back in... and paid the price. Attempting to make up an early one-second deficit, the National Guard SuperBike freshman ran off track in Turn 4 on the race's fifth lap and was instantly dropped back to ninth.

That's the same position Yoshimura Racing Suzuki's Blake Young had held on the race's opening lap, suffering from a poor start and almost falling outside the top ten. The Wisconsin rider sliced his way up the field, however, and was in position to take control of second when Herrin made his error.

Herrin made a similar charge and by lap 11 was right on Young's rear wheel. The Suzuki and Yamaha men waged a closely-matched duel from there to the flag. Herrin reclaimed second on lap 19 but handed it back the next lap again after running wide in Turn 4. He mounted another charge and made a stab for second on the final lap, again in turn 4, but was unable to hold his line and Young dipped right back through and held on to ultimately claim the runner-up position.

Team Amsoil/Hero EBR's Geoff May continued his mid-season run of impressive performances, working his way past Michael Jordan Motorsports teammates Ben Bostrom (Jordan Suzuki) and Roger Hayden (National Guard Jordan Suzuki) on successive laps and then breaking away to claim a clear fourth. Hayden stormed past Bostrom on lap 19 of 21 to steal the final position in the top five.

Attack Performance's Steve Rapp ran with the freight train of heavy hitters early before fading back to a lonely seventh. Foremost Insurance Pegram Racing's Larry Pegram took his BMW S1000RR to eighth while Kneedraggers.com/Motul/Fly Racing's David Anthony and M4 Suzuki's Chris Ulrich completed the top ten. Hayes now leads the points 320 to 283 over Young.
---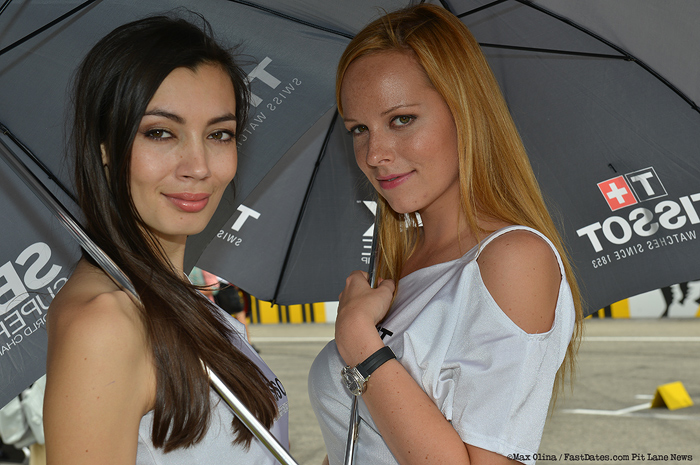 Postcards from Misano World Superbike by Max Olina
We're guessing Tissot grid girl Monika knows exactly what time its is.....
---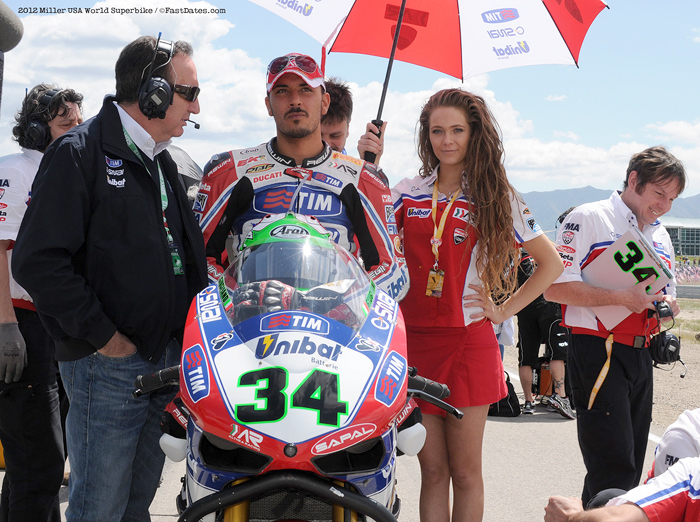 2013 Fast Dates Calendar cover Kitten Camilla Chiniquy on the grid at Miller World Superbike with Althea Ducati's Davide Giugliano.

Eni World Superbike Championship, Round 6 of 14, Miller USA

Miller USA World Superbike - Calendar Kittens gone Wild!
Checa Up and Down with a Win, handing Melandri another
Salt Lake City, Utah, USA, May 26-28th 2012– On a sunny race day at Miller Motorsports Park the sixth round of the eni FIM Superbike World Championship delivered some great action and two different race winners to the 49,000 strong weekend crowd. In a landmark day for the series, race one saw World Superbike reach its 600th individual race mark. Complete Coverage Here
---
Check Out Our Newest Favorite Band Delta Rae!

Click their newalbum 'Carry the Fire" at left to Preview and Buy
and Vote Below to help put them on the Cover of Rolling Stone!
---
Shane "Shakey" Byrne (67) fights off Tommy Hill (1) and Michael Laverty (7) in Race Two at Knockhill.
MCE Insurance Brithsih Superbike Championship Round 5 of 11, Knockhill
Byrne and Laverty Trade Wins at Knockhill in Brirish Superbike, Hill leds in Points

Shakey snaps up Race One win as Hill regains standings lead
Knockhill, Great Britain, Saturday June 24th - Shane 'Shakey' Byrne celebrated his second race win of the MCE Insurance British Superbike Championship season as he held off the challenges from title rivals Tommy Hill and Michael Laverty to claim the opening race win of the day. Shane 'Shakey' Byrne celebrated his second race win of the MCE Insurance British Superbike Championship season as he held off the challenges from title rivals Tommy Hill and Michael Laverty to claim the opening race win of the day.

Laverty had taken the lead on the opening lap onboard the Samsung Honda from Byrne, Hill and Josh Brookes as the four riders diced for the podium positions, with 'Shakey stealing the lead on the fourth lap into the first turn. A lap later and Hill repeated the move on Laverty to push him back to third and then the trio were then able to edge out an advantage. Laverty and Hill targeted Shakey but the Rapid Solicitors Kawasaki rider maintained his lead until the chequered flag.

Byrne said: "It was a long race when you have 30 laps with +0 on you board but the Rapid Solicitors Kawasaki was working well; we found a new setting in morning warm up and knew we could set a half decent pace. I could get it up to +0.5 then it would come down the lap later so there was no rest. A win is what we were after so we are happy."

Brookes scored fourth as Tommy Bridewell and Noriyuki Haga battled for fifth with the Supersonic BMW rider beating him across the line with Alastair Seeley and Graeme Gowland rounding out the top eight. Alex Lowes and Michael Rutter completed the top ten.

Knockhill, Race One Result:
1. Shane Byrne (Rapid Solicitors Kawasaki)
2. Tommy Hill (Swan Yamaha) +1.199s
3. Michael Laverty (Samsung Honda) +1.551s
4. Josh Brookes (Tyco Suzuki) +8.494
5. Tommy Bridewell (Supersonic BMW) +10.160s
6. Noriyuki Haga (Swan Yamaha) +10.211s
7. Alastair Seeley (Tyco Suzuki) +11.085s
8. Graeme Gowland (WFR Honda) +12.835s
9. Alex Lowes (WFR Honda) +13.924s
10. Michael Rutter (MSS Bathams Kawasaki) +20.835s
Laverty rings in Race Two victory
Knockhill, Great Britain, Sunday June 25th - Samsung Honda's Michael Laverty celebrated the second MCE Insurance British Superbike Championship race win of the day at Knockhill after ringing in a victory ahead of title rivals Shane 'Shakey' Byrne and defending champion Tommy Hill. Hill had led on the opening lap after a flying start from the pole position on the Swan Yamaha from Byrne and Laverty with Ian Lowry also in contention, passing him on the opening lap. The Samsung Honda rider then moved ahead of his Padgetts Honda rival and then hounded the Rapid Solicitors Kawasaki of Byrne before slip-streaming him into turn one on the fourth lap. Laverty was then attacking Hill with a move into the Hairpin on the sixth lap before the defending champion cut back tight on the exit to regain the position. Laverty made the move stick on the twelfth lap and that left Byrne piling the pressure on Hill in his bid to move second. Byrne claimed the second position on the 13th lap on the inside line into the Hairpin and then held off his Swan Yamaha rival to the finish line.

Laverty said: "After Snetterton there were a few people that said it would be a one off as we had tested there and wrote me off, but this weekend proves that we can be up fighting for the title too. I knew it would be between me, Shakey and Tommy in that race and I had been confident with our pace all weekend. I wasn't overly dissatisfied with the first race but we made some changes that gave me more confidence in the front for the second one. I made some early passes and then controlled it from the front and it worked out perfectly. Our championship is really back on track now so we are looking forward to Oulton Park."

Tyco Suzuki's Josh Brookes was fourth on the leading Tyco Suzuki after a battle with Noriyuki Haga earlier in the race; the Japanese rider had moved as high as fifth before he crashed out unhurt at Scotsman with twelve laps remaining. The battle for fifth went to James Westmoreland on the WFR Honda whilst Tommy Bridewell claimed another top six finish for the Supersonic BMW team after holding off Alastair Seeley and Alex Lowes during the race. Graeme Gowland and Ian Lowry completed the top ten.
Knockhill, Race Two Result:


1. Michael Laverty (Samsung Honda)
2. Shane Byrne (Rapid Solicitors Kawasaki) +0.765s
3. Tommy Hill (Swan Yamaha) +3.091s
4. Josh Brookes (Tyco Suzuki) +4.119s
5. James Westmoreland (WFR Honda) +11.068s
6. Tommy Bridewell (Supersonic BMW) +11.227s
7. Alastair Seeley (Tyco Suzuki) +13.074s
8. Alex Lowes (WFR Honda) +15.389s
9. Graeme Gowland (WFR Honda) +16.658s
10. Ian Lowry (Padgetts Honda) +21.224s

British Superbike Championship Standings


1. Tommy Hill (Swan Yamaha) 159
2. Shane Byrne (Rapid Solicitors Kawasaki) 153
3. Josh Brookes (Tyco Suzuki) 150
4. Michael Laverty (Samsung Honda) 122
5. Ian Lowry (Padgetts Honda) 79
6. Tommy Bridewell (Supersonic BMW) 77
---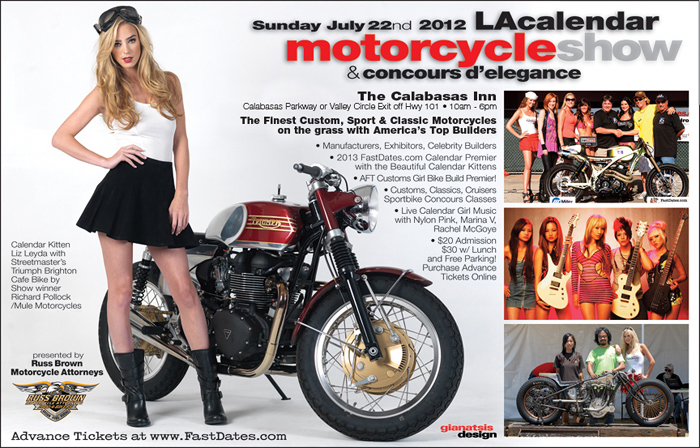 Order Advance Calendar Bike Show Tickets Now!
---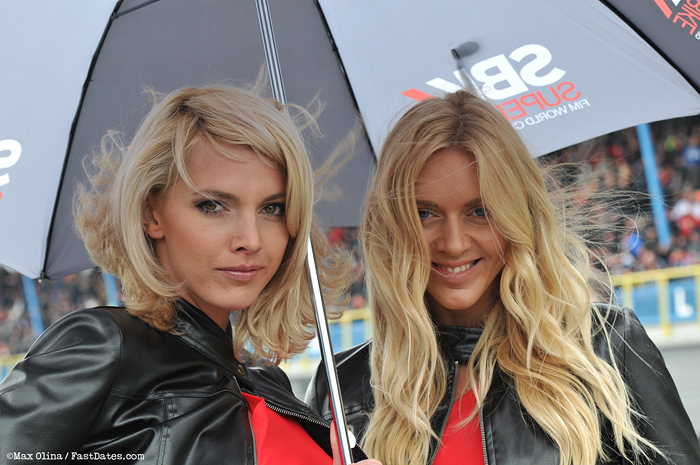 Ttwo beautiful SBK World Superbike grid girls, Lilly and Petra.
---
There's more! Go to Pit Lane News Previous Week

Also Visit: Fast Dates Calendar News • Iron & Lace Calendar News
Calendar Girl News • Meet the Models • Paddock Garage

MEMBERS CORNER! Calendar Kittens, Paddock Garage, Iron & Lace Garage





MotorcycleSuperstore.com
Some of our Calendar Kittens can also at Playboy's website...

FREE! New Met-Art Model Galley Updated Daily - Stop Back Each Day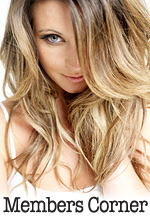 Hot Bikes, Sexy Kittens
Your Exclusive Grid Pass
also includes....
---
Motorcyclist Magazine 100th Anniversary Party & Awards with
Editor "Cat Man" Catterson announcing
he is Steping Away
El Segundo, CA, June 28th - Last night we had the privilege to attend a really significant event in the American motorcycle industry, the 100th Anniversary Celebration of Motorcyclist Magazine. The event took place at the magazine's new location in Torrance, CA, just south of LAX airport, where the former Peterson Automotive (Hot Rod, Street Rod, etc) and the Street Motorcycle Groups (Motorcyclist, Sport Rider, Super Street Bike, Dirt Rider) moved to, when they were purchased by the Source Publishing Group 2 years ago. In a world where the market and economy is changing so quickly, the fact that Motorcyclist magazine has survived, endured and continued so successfuly under many different Owners and Editors for 100 years is pretty incredible. Congratulations!
The magazine's latest home in an industrial/office complex is pretty incredible as it houses a huge air conditioned luxury automotive and motorcycle garage on one side of the building, complete with kitchen facilities and a lounge, and lifts. Then the huge photo studio facilities on the other side with the editorial and adverting offices in between.

The photo studio section is a photographer's dream with 3 separate shoot areas with 4 wall white seamless coves in every corner and overhead softlight boxes, designed especially for shooting motorcycles in the smaller, to big trucks and SUVs it the largest which probably measures 60 x 100 feet.
The evenings activities were hosted my Motorcyclist editor Brain "Cat Man" Catterson who took over the reigns of the magazine about 8 years ago after moving over form Cycle World.
In attendance were current and past staffers, industry stalwarts and legends form Malcolm Smith, Kevin Schwantz and Dan Gurney. And some pretty incredible motorcycles were parked around the facility, from Ben Spies Yamaha Moto GP bike from last season, to a classic Henderson Board Racers and Husqvarna V-twin road bike from the 1920s.
The event was highlighted by Catterson awarding Motorcyclist's Bike of the Year - the new Ducati Panigale 1199, and the Bike of the Century - the Honda CB750 as the most significant motorcycle ever made in the magazine's 100 year history. The final award of the evening went to whom Motorcyclist's survey and industry insiders most credited to be the most significant person in the history of the sport. The award was given to Malcolm Smith, who's portrayal in Bruce Brown's legendary movie 'On Any Sunday' and Malcolm's support of the industry and love of sport throughout his lifetime has provided such a positive influence to the growth and image of the sport of motorcycling in America.
The awards presentation end on stage with Catterson announcing that his was stepping down as editor and employee at the magazine. He said, "I'd like to spend a little time to go riding." After 25 years as a full time editor with hectic schedules and monthly deadlines he felt it was time to take a break, look around, and see what else life might have to offer him in the future. Knowing Brain, he won't be taking too long of a break, especially now that he will have to buy his own motorcycles!
Brian, thanks for the ride!
World Superbike Championship Expands to India in 2013
June 20th 2012 - India Lands World Superbike Championship sport bike race. The world's second-largest motorcycle market- India will host the World Superbike Championship, with India's Jaypee Sports International signing a four-year agreement with series organizers Infront Motorsports.

India's first World Superbike round will take place March 9-10, 2013 at the Buddh International Circuit in Greater Noida, near New Delhi. The rest of the 2013 WSBK calendar is yet to be announced, but the Buddh round will likely be second on the schedule behind Australia's Phillip Island round. The four-year deal will see Buddh host WSBK from 2013 to 2016.

The announcement comes months after Infront signed a five-year agreement to see WSBK race at Indonesia's Sentul International Circuit. This year will also see the first WSBK round in Russia, with Moscow Raceway hosting the series Aug. 25-26.

"The inclusion of the Indian round in the 2013 FIM Superbike World Championship calendar represents a great achievement for our series and reflects our continuous target to further extend its international presence," says Paolo Flammini, chief executive officer of Infront Motorsports. "India today is one of the most important motorcycle markets in the world, not only in terms of existing bike sales numbers but also growth and the upgrading of the range offered to the consumer. Undoubtedly the inclusion of this event will greatly benefit all the protagonists of our series and will create significant added value for the motorcycle manufacturers."

The 3.2-mile Buddh circuit was designed by German engineer Hermann Tilke who also designed Mayasia's Sepang International Circuit, the Yas Marina Circuit in the United Arab Emirates and Circuit of the Americas in Austin, Texas. Buddh, which hosted its first Formula 1 race in 2011, features a couple of long straights and 16 corners including a multi-apex sequence through turns 10-12 designed to be a popular overtaking zone.

The new Buddh WSBK round represents the current shift in the motorcycle industry in India. For years, India's motorcycle market had been dominated by small-displacement utilitarian models. In recent years however, the market has been maturing with major international manufacturers introducing high-end models including 1000cc sportbikes such as those used in WSBK.
"There are many in India who are passionate about bikes," says Sameer Gaur, CEO of Jaypee Sports International. "I am sure they would love to watch famed motorcycle drivers compete against each other here at their own world class racing circuit."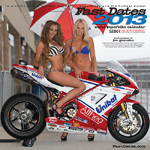 Order the New
2013 Calendars!
with FastDates.com Calendar Kitten, Ducati Corse Grid Girl
and Playboy Playmate
Heather Rae Young!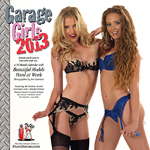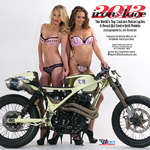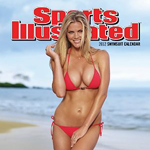 Click for even more Calendars!
---
The Official SBK
World Superbikes
1987-2012
25 Year History Book
The Official SBK
2011-2012 Yearbook
These SBK Yearbooks are the Best Books Ever about World Superbike
They feature awesome color photography of the riders, bike and racing action. The feature a detailed revue of the past season in pictures and statistics, with a detailed look at the bikes and riders.
Plus a technical look data all the bikes, a preview of the upcoming season's Championship!
We buy this every year ourselves and highly recommend it!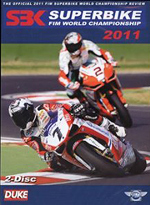 SBK World Superbike Video Game
World Superbike Preview:
Biaggi aiming for MotorLand Aragon breakaway
Rome (Italy), 26 June 2012 – The eni FIM Superbike World Championship came away from its mid-season point at Misano Adriatico with a double win for Max Biaggi (Aprilia Racing Team) and now arrives in Spain for the start of the second half: seven rounds and 14 races still remain in the run-in for the 2012 world title battle.

The MotorLand Aragon circuit, 140 kms east of Zaragoza, is the venue for the production-based championship for the second time and the only previous edition last year saw Italians Marco Melandri, at the time on a Yamaha, and Max Biaggi share the glory. For Biaggi it was his first win of the year, but this time the five-time world champion comes to Aragon as points leader and with three wins to his name. The Aprilia rider has led the championship since the opening round in Australia and his double win at Misano, together with some errors by his chief rivals, have given the Roman Emperor a chance to increase his points lead. The RSV4 has already shown it can adapt well to the characteristics of the MotorLand circuit, and the Noale-based team has already tested twice here, once pre-season and then two weeks ago, perfecting the bike set-up for the race.
Biaggi, who celebrates his 41st birthday today, is not yet in a position to break away from the pack because with 350 points still up for grabs anything can happen from here onwards.

That is the main objective of 25-year-old Jonathan Rea (Honda World Superbike Team), who has moved into the second place slot, 38.5 points behind Biaggi. The talented young Northern Irishman did not take part in 2011 due to an injury he picked up at the previous round but following Misano Rea has also had the chance to further develop his CBR1000RR in two days of testing at Assen.

The Spanish-based Kawasaki Racing Team is gearing up for its home round, with Tom Sykes having carried out three testing sessions in Spain. The Tissot-Superpole specialist (five wins out of seven so far) is 46 points behind Biaggi and will be aiming to repeat his win at Monza, the only one for the ZX-10R this season.

BMW Motorrad Motorsport are looking for a good result again after Misano, where Marco Melandri could only score a DNF and a fourth place, the Italian currently lying 55 points behind his rival Biaggi. The German squad also opted for Aragon as its test-track, and Melandri and team-mate Leon Haslam both put in a lot of laps there last week.

It's home territory for Carlos Checa (Althea Racing) who has to make up for two crashes at Miller and Misano, which have set him back some 60 points from the top. The reigning world champion knows that he cannot make any errors from this point onwards if he wishes to take a second title for the Ducati team. Last year Checa crashed here while attempting to keep the pace of Melandri and Biaggi, but luckily it had no effect on his triumphant season. A few days ago at Misano, Checa tested the new Ducati 1199 Panigale for the first time, a bike he might end up by racing in the 2013 championship. All eyes will also be on his team-mate Davide Giugliano, who following a podium at Misano returns to the track where he dominated the Superstock 1000 FIM Cup round last year on his way to the title.

In the Manufacturers battle reigning champions Ducati have just a 1.5 point lead over Aprilia, with BMW 25.5 points off the top.
Points (after 7 of 14 rounds): 1. Biaggi 210.5; 2. Rea 172; 3. Sykes 164.5; 4. Melandri 155.5; 5. Checa 150.5; 6. Haslam 123; 7. Guintoli 103; 8. Laverty 95; 9. Giugliano 80; 10. Smrz 75.5; etc. Manufacturers: 1. Ducati 222.5; 2. Aprilia 221; 3. BMW 197; 4. Honda 176; 5. Kawasaki 170.5; 6. Suzuki 56.5.
World Supersport
Misano has also given a definitive shape to the World Supersport mid-sized category with a second win of the year for Kenan Sofuoglu (Kawasaki DeltaFin Lorenzini), who now has a 22-point lead over his closest rival Jules Cluzel (PTR Honda). The Aragon round, which for Supersport is the seventh of 13, could be a decisive one for Sam Lowes, the 22-year-old Brit from the PTR Bogdanka Honda team who is always quick in races but who slipped 30 points down due to a crash at Misano that ruined his third pole position of the year. Sofuoglu, who has already won the title twice, is back on perfect form again following his early season mishaps: his rivals will now have to give twice as much, without making any mistakes, if they want to catch the Turkish champion. It's a positive moment also for Alex Baldolini, the former Moto2 rider who at Misano gave the Power Team by Suriano its maiden podium and Triumph its first in a couple of years.
Points (after 6 of 13 rounds): 1.Sofuoglu 106; 2. Cluzel 84; 3. Lowes 76; 4. Foret 63; 5. Baldolini 54; 6. Parkes 53; 7. Tamburini 38; 8. Morais 37; 9. Quarmby 34; 10. Iannuzzo 32; etc. Manufacturers: 1. Kawasaki 131; 2. Honda 131; 3. Triumph 67; 4. Yamaha 52; 5. Suzuki 6.
Superstock 1000
Aragon will be the fifth of 10 rounds in the calendar for the FIM Superstock 1000 Cup contenders. Frenchman Sylvain Barrier has taken control at the top again by winning at Misano and thus allowing the BMW Motorrad Italia GoldBet team to regain ground on Barni Racing Team Italia, which runs the new Ducati 1199 Panigale. Lorenzo Savadori and Eddi La Marra, two youngsters backed by the Italian Federation have not been able to capitalize on home advantage in the three Italian rounds so far and are 11 and 14 points respectively behind the Frenchman. This Italo-German battle could also include the young 18-year-old Markus Reiterberger of the BMW Alpha Racing team, who is yet to get onto the podium.
Points (after 4 of 10 rounds): 1. Barrier 75; 2. Savadori 64; 3. La Marra 61; 4. Reiterberger 41; 5. Baroni 40; 6. Bergman 33; 7. Baz 30; 8. Massei 30; 9. Guarnoni 26; 10. Coghlan 22; etc. Manufacturers: 1. BMW 84; 2. Ducati 74; 3. Kawasaki 60; 4. Honda 30; 5. Aprilia 15
---
Meet 2012 Calendar Kitten
Sara Balint
The Devil Made Us Do It!
Testing the Ducati Diavel in Italy
IVECO TT Assen Preview
MotoGP™ returns to "The Cathedral" with Lorenzo on top

Tuesday, 26 June 2012 - The MotoGP™ World Championship kicks off its European busy-season at the Iveco TT Assen race this Saturday, as the grid prepares for three weekends of action-packed racing in a row. Riders across all classes will look to collect as many points as possible in the coming weeks, to put themselves in the strongest possible position for the second half of the season. Assen, which is a circuit that is generally very popular among riders, is the only venue that has hosted a Grand Prix event every year since the motorcycle World Championship Grand Prix series started back in 1949.

Yamaha Factory Racing's championship leader Jorge Lorenzo will have mixed memories from the Assen circuit, as last year he was taken out by the late Marco Simoncelli on board his San Carlo Honda Gresini bike. Lorenzo did however manage to remount, and charge his way up into sixth. This year, the Spaniard, who holds a 25-point lead in the championship, will be looking for a less eventful race to cement his place at the top of the standings. His win in Silverstone last time out put him equal with Repsol Honda Team's Casey Stoner on 50 wins a piece in their Grand Prix careers.
Stoner, who struggled with tyre issues in Silverstone, will be hoping that his team can help in dial in the chatter that has plagued him all season, to claw back some points on his rival. His teammate Dani Pedrosa, now only 14 points behind the Australian, missed last year's round due to injury, but looked strong in Silverstone, and will no doubt be looking to put himself in contention for a title shot.

Arguably the greatest talking point at present is Cal Crutchlow's phenomenal effort at his home round, where he fought from the back of the grid with a fractured ankle to take sixth. Whilst still suffering from the injury, the Brit has shown it hasn't slowed him down, and he will be looking to extend his lead in the tight battle for fourth place. He will be challenged by teammate Andrea Dovizioso, who will look to make amends for his crash at the previous race.

Ducati Team pair Valentino Rossi and Nicky Hayden will both aim to bounce back after a less than ideal race in the UK. Whilst Hayden showed outright pace, he will hope that his tyres can last the distance at Assen, while Rossi admitted that he struggled with the circuit. He has however confessed to being a big fan of the Dutch track and is hoping to regain some of the form that showed promise for the Italian outfit in Catalunya.

San Carlo Honda Gresini's Álvaro Bautista will aim to continue his good run this season, which saw him take pole position at the last race and finish an equal premier-class best in fourth. LCR Honda MotoGP's Stefan Bradl, who suffered a finger injury at the last race will be taking to the Assen circuit in a little less discomfort this time and will look to take another forward step in his Rookie season.

Lorenzo's teammate Ben Spies, who currently lies 11th in the championship standings, had his best race weekend all season on the UK, and will undoubtedly be trying to rekindle some of the magic he found at Assen last year, where he took his first MotoGP victory. Pramac Racing Team's Héctor Barberá heads to the race after suffering tyre issues at Silverstone, whilst Cardion AB Racing's Karel Abraham should be declared race-fit after missing the UK round with multiple breaks in his fingers.

The CRT line up is still headed by Power Electronics Pair Aleix Espargaró and Randy de Puniet, with Bautista's teammate Michele Pirro, Paul Bird Motorsport's James Ellison and Speed Master's Mattia Pasini in tow. NGM Mobile Forward Racing's Colin Edwards will be hoping to find some of his early season pace, while Came IodaRacing Project's Danilo Petrucci, and Avintia Blusens' Yonny Hernández and Iván Silva will be looking to challenge the top CRTs.
World Championship Standings MotoGP™
1- Jorge Lorenzo, Yamaha 140
2- Casey Stoner, Honda 115
3- Dani Pedrosa, Honda 101
4- Cal Crutchlow, Yamaha 66
5- Andrea Dovizioso, Yamaha60
Sudco High Performance & OEM Replacement Parts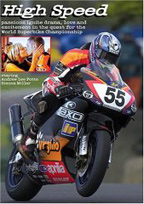 High Speed - the Movie
The best motorcycle racing movie ever made! Filmed on location at the World Superbike races , this an exciting romantic drama staring beautiful British actress Sienna Miller.
---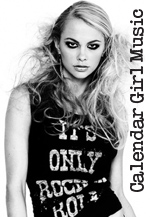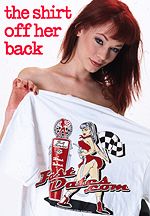 Order the Official
FastDates.com &
LA Calendar Bike Show
T-Shirts!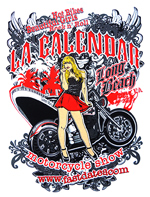 ---