Above, as the sun sets at Portimao, Carlos Checa previews the #1 that will be on his Althea Ducati next year. Then it's on to the party!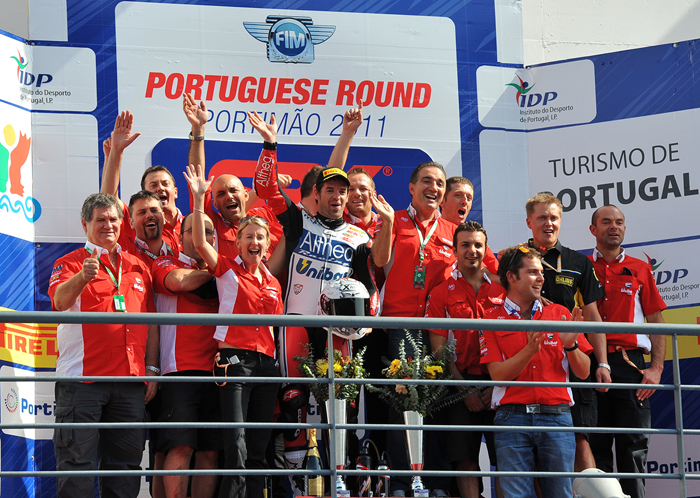 New 2011 World Superbike Champion Carlos Checa, flanked ()left) by 2nd Max Biaggi and (right) 3rd Marco Melandri.
2011 SBK World Superbike Championship, Final Awards Ceremony
2011 WSBK Champions & Sunday Night Awards Ceremony
photos Max Olina

Portimao, Portuga, October 16th 2011 – Al the new 2011 World Superbike Championship winners, the teams, sponsors and officials came togethe r on Sunday night at Portiamo for the season ending awards banquest. Here are the offical SBK pictures thanks to our exclusive Fastdates.com Pit Lane News photo contributor Max Olina.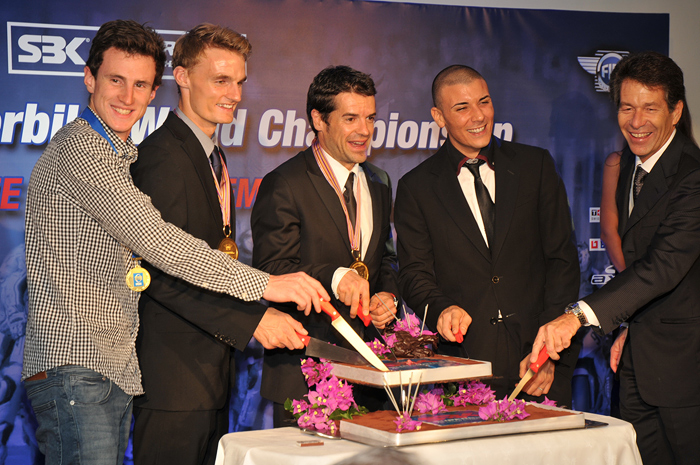 Above and Below all four 2011SBK Class Champions. Above left to right: Davies, Metcher, Checa, Giugliano, join InFront President Paolo Flammini for the cutting of the cake.

Click to enlarge.
Final 2011 World Superbike Riders Points: 1. Checa 505; 2. Melandri 395; 3. Biaggi 303; 4. Laverty 303; 5. Haslam 224; 6. Guintoli 210; 7. Camier 208; 8. Haga 176; Final Manufacturers Points: 1. Ducati 529; 2. Yamaha 450; 3. Aprilia 422; 4. BMW 275; 5. Kawasaki 228; 6. Honda 194; 7. Suzuki 169.

Final 2011 Supersport 600 Riders Points: 1. Davies 206; 2. Salom 156; 3. Foret 148; 4. Parkes 136; 5. Scassa 134; 6. Lowes 129; 7. Ellison 99; 8. Marino 89; etc. Final Final Manufacturers Points: 1. Yamaha 251; 2. Honda 230; 3. Kawasaki 197; 4. Triumph 36.


Final 2011 Superstock 1000 Points: 1. Giugliano 171; 2. Petrucci 169; 3. Zanetti 148; 4. Barrier 132; 5. Canepa 109; 6. Antonelli 77; 7. Baroni 74; 8. Reiterberger 69; etc. Superstock Manufacturers: 1. Ducati 240; 2. BMW 193; 3. Kawasaki 99; 4. Honda 85; 5. Yamaha 16.


Final 2011 Superstock 600 Points: 1. Metcher 150; 2. Day 138; 3. Vd Mark 137; 4. Lanusse 101; 5. Lombardi 96; 6. Russo 94; 7. Duwelz 67; 8. Covena 50; etc.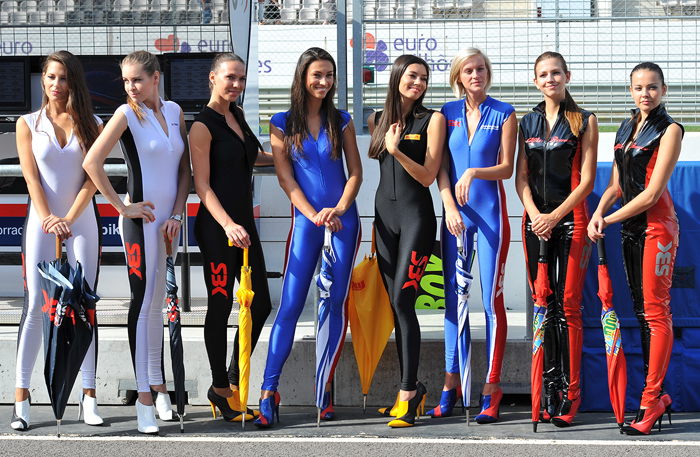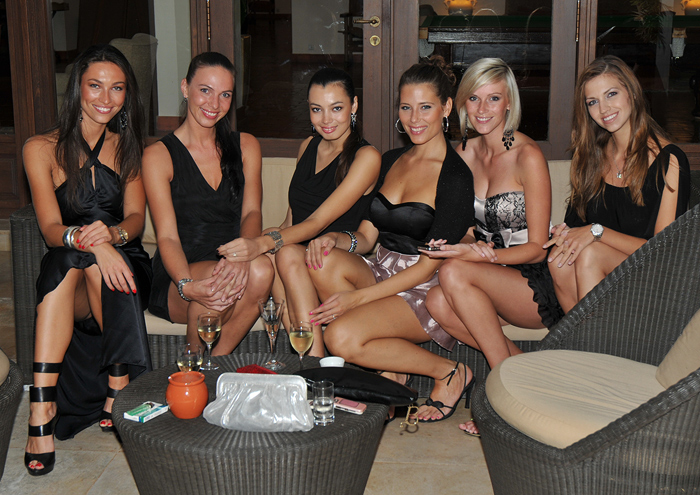 They sure clean up nice! Click to enlarge.

Many of the regular SBK grid girls from the europen races were in attandence at the party. Most are from the Czeh Republic and fly in from Prauge.
Below is beautiful Jana. Many of the girls, including Jana who models under the name Eufrat, are featured on the MetArt and Errotica Archives which you can visit at the banner links below. Are we looking at a future Fast Dates Calendar Kitten? Stay tuned.....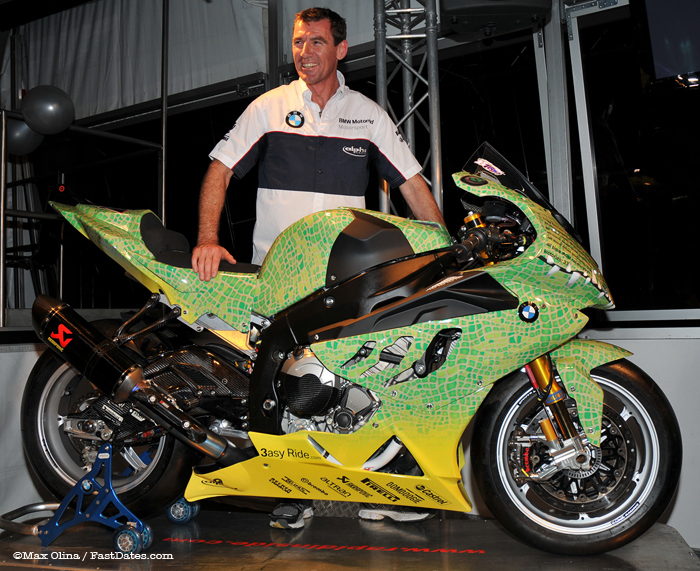 Two Time World Superbike Champion Troy Corser Announces Racing Retirement
BMW Press Release, Portiamo Sunday, 16th October 2011 - It was a historic Sunday at Portimão (POR): After being part of the FIM Superbike World Championship for nearly 20 years, BMW Motorrad factory rider, Troy Corser (AUS), rode the last races of his long and successful career in this series. To mark this occasion, Team BMW Motorrad Motorsport surprised Troy with a special green "crocodile"-livery on his RR. Starting the final round of the 2011 season from 18th on the grid, Troy faced a big challenge at his farewell performance. But the double world champion was committed until the final chequered flag, despite knowing that the bumpy and undulating nature of the track would cause some difficulties for him and team mate, Leon Haslam (GBR). Troy put in two solid races and finished 14th and 16th. Leon came home in ninth and 15th.
"All in all I have to say that I enjoyed every bit of my time with BMW so far. It was frustrating at times, but there have been a lot of great moments as well. I think its time to do it right now (to retire). We have brought the bike along well, and I think Leon (Haslem) and Marco (Melandri) will do a fantastic job with the new bike. For me it is an honour to stay on with BMW as an ambassador, and there are lots of different areas where I will still be involved with the development, PR and so on. So I am not disappearing, I will be around at the tracks."
Bernhard Gobmeier (BMW Motorrad Motorsport Director):
"Due to it being Troy's last start in the Superbike World Championship, this was an historic day. I want thank our riders and the entire team for their commitment and efforts during the whole season. Now we are looking forward to the new 2012 season and getting our preparations into full swing, starting with our test on Tuesday."
---


Fast Dates Holiday Greeting Cards Order online at the Greeting Card Link in the FastDates.com Products Store
---
Marco, at the French MotoGP earlier this year
2011 FIM MotoGP World Championship, Round 17 of 18 Malaysia
Horrific accident kills Marco Simoncelli, stops Malaysian GP
Malaysia, Oct 23rd, 2011 - The Shell Advance Malaysian Motorcycle Grand Prix was red flagged and subsequently cancelled on Sunday after Marco Simoncelli suffered a serious accident, crashing on the second lap of the MotoGP race at the Sepang International Circuit.
Dani Pedrosa had topped a Repsol Honda shoot out and continued his domination of the MotoGP field during a searing qualifying session on Saturday for the Shell Advance Malaysian Grand Prix, with Casey Stoner and Andrea Dovizioso taking second and third.
With the start of Sunday's race newly crowned World Champion Casey Stoner took the race lead right from the start ahead of his Repsol Honda team mates, followed by Simoncelli on the San Carlo Gresini satellite Honda factory machine. By the 2nd lap both Colin Edwards and Valentino Rossi had moved up to within striking distance of Simoncelli. As they powered through a fast 3rd gear sweeping turn, Simoncelli lost the front end of his Honda and slid out to the edge of the track, but he held it up on his knee and the front tire caught traction again and pulled the bike back back onto the track, spiting him off the bike, and the rider and bike flew across the track on the asphalt into the path of both Edwards and Rossi who were side-by-side fight for position.
Godspeed Marco!

Edwards pulled to the right and into Rossi's bike in a effort to miss Simoncelli, and at some point the helmet came off Simoncelli's head and both Edwards and Rossi ran over him. Edwards and his bike ended up on the ground at the inside of the track, with Colin obviously in shock as to what had just happened. Rossi stayed up on two wheels but was obviously shaken, and shaking his head side to side for 'no' in disbelief as he continued down the track. Simoncelli lay face down on the track asphalt like a rag doll, motionless. Thankfully no one else following, hit them, but quickly the race was Red Flag and all the riders returned to the pits in shock. The mechanics put tire warmers back on the bikes in case of a restart, but after around 30 minutes when the consequences of the accident were confirmed, the MotoGP was cancelled.

Despite immediate medical attention and the best efforts of the entire medical team at the circuit, Marco tragically succumbed to his injuries shortly after the incident. A press conference was held at which members of the Race Direction Paul Butler, Claude Danis, Franco Uncini and Javier Alonso were joined by Medical Director Doctor Michele Macchiagodena to explain the circumstances of Marco's death.
If you need to see the crash it is here in dramatic slow motion: http://youtu.be/AvunMkdvWcc

Paul Butler opened the press conference, saying: "The purpose of this press conference is to apprise you of the circumstances that resulted in the tragic death of Marco Simoncelli. You know who we all are, the Race Direction; Claude Danis who is the FIM representative, Javier Alonso the Dorna representative, Franco Uncini the riders' representative, and I'm Paul Butler the IRTA representative and Race Director. Michele Macchiagodena is our Medical Director and he will explain to you the circumstances that resulted in this death."

Doctor Michele Macchiagodena said: "I'm very sad to be here to report about the death of Marco Simoncelli, a friend. Because of the crash he had during the race, in which he was hit by other riders, he suffered a very serious trauma to the head, to the neck and the chest. When our medical staff got to him he was unconscious. In the ambulance because there was a cardiac arrest they started CPR (cardiac pulmonary resuscitation). Immediately in the Medical Centre, with the help also of the Doctor of our staff at the Clinica Mobile and local Doctors, he was intubated and it was possible to take off some blood from the thorax. The CPR was continued for 45 minutes because we tried to help him for as long as we thought it was possible. Unfortunately it was not possible to help him and at 16:56 (local time) we had to declare he was dead."

Paul Butler responded to a question about Marco Simoncelli's helmet coming off in the crash by saying: "I think if I may reply, that will be for another occasion. Quite clearly the consequences and circumstances surrounding the accident will be thoroughly investigated."

Answering a question about the condition of Colin Edwards, who was involved in the incident, Michele Macchiagodena said: "He had a dislocation of the shoulder and with anaesthesia the shoulder now is in the correct position. He is fine."

Paul Butler concluded the press conference by adding: "Our sympathies go to his family and we want to show every respect possible to Marco."
Before the tragic accident, the Moto2 and 125cc races were run.
THE HONDA FAMILY MOURNS ONE OF ITS OWN
Honda Racing Press Release Oct 23rd - The Honda family is mourning the loss of one its rising stars, the charismatic Italian Marco Simoncelli, who lost his life in a racing accident in today's Malaysian Grand Prix in Sepang.Simoncelli had a front end crash on the second of 20 scheduled laps in the right hand turn 11. Rather than he and his machine sliding outwards, as is normal, his tyres gripped the track and shot him into the path of two riders following closely behind. The race was immediately red flagged and later canceled. Extraordinary efforts were made to resuscitate him, but, ultimately, they were unsuccessful.
"I'm very sad to be here to report about the death of Marco Simoncelli, a friend," said Dr. Michele Macchiagodena. Simoncelli had suffered trauma to his head, neck, and chest. He was unconscious when he arrived at the infield care centre and in cardiac arrest. The team of physicians tried for 45 minutes to revive him, "so to have him survive as long as we thought it was possible. Unfortunately, it was not possible to help him and at 16:56 we had to declare he was dead."
Simoncelli was one of the sport's rising stars, a charismatic 24-year-old who rode with his heart.
He was as passionate on the track as he was off, and sometimes that got him in trouble. His was an aggressive style that didn't always suit the venue, but he was maturing as a rider. This season he earned his first two MotoGP podiums and his first two MotoGP pole positions. Only a week ago, he finished a career best second in MotoGP race at the Australian Grand Prix, taking the runner-up spot to Casey Stoner (Repsol Honda RC212V) with a brilliant last lap pass of Andrea Dovizioso (Repsol Honda RC212V).
Photos from that day show Simoncelli standing out on the podium, which he also did in life. It wasn't just because he was one of the taller riders in MotoGP, and it wasn't just for the blossoming, bushy hair that paid homage to guitar legend Jimi Hendrix, but it was because of his outsized personality and his passion for winning.The Honda Motor Company family would like to express its sincere condolences to the family of Marco Simoncelli, his team owner Fausto Gresini, his team, his legion of friends, and his thousands of fans throughout the world. He will be missed.
Shuhei Nakamoto, HRC Executive Vice President, says
"I just don't know what to say; words escape me. Marco was a very nice guy and a very talented rider. Sometimes I was a little harsh with him, for example after his first MotoGP podium in Brno when I told him, 'Lucky podium!' and he was so angry, but I wanted to motivate him as I knew he was able to do even more. I was thinking that when he won his first race we would have been able to celebrate together. Now I just want to say thank you to Marco, for what you gave me. and pass my sincere condolences to his family at this very sad time."
Repsol Honda rider Dani Pedrosa says,
"In a tragedy like this there is not much to say. I just want to give my condolences to his family and all the people who love him. I've been with his father and all we could do was to hug, nothing else matters. It was a fatal accident and everybody in the paddock remains in shock. Many times we ourselves forget how dangerous this sport can be and when you lose people on the way nothing has any meaning. It's clear that we all do what we like, what we love, but on days like today nothing matters."
Repsol Honda rider Andrea Dovizioso says,
"In these circumstances, words don't seem to be appropriate. I think of Marco's family and all the people dear to him, in particular his father and mother. I also have a child and what happened today is the hardest situation you can imagine. I watched the images and I'm shocked. In a race you fight and push hard and disaster is often around the corner. Marco was a strong rider and he always pushed hard. We raced together since we were kids. I saw him always pushing to the maximum, he crashed many times, but without major injuries, he was seemed invincible. What happened today seems impossible."
Repsol Honda rider Casey Stoner says,
"I'm so shocked and saddened by the loss of Marco. When things like this happen it reminds you how precious life is, it makes me feel sick inside. All I can say is how sorry I am for Marco's whole family I can't imagine what they are all going through and our thoughts and wishes are with them at this time. I hope they all stay close and pull through this tragedy together."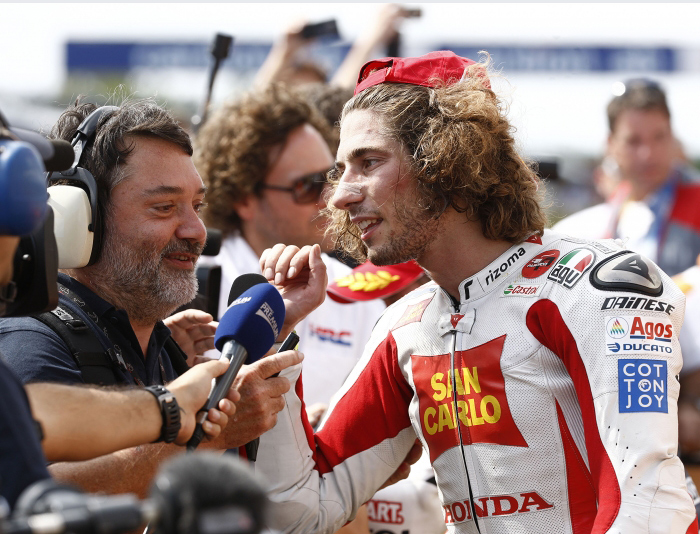 Rider: Marco Simoncelli - Italy
Date of Birth: January 20, 1987.
Birthplace: Cattolica, Italy.
Team: San Carlo Honda Gresini
Racing number: 58
Race machine: RC1212V
First race: 1996 Minimoto
Grand Prix debut: 2002 Czech Republic 125cc GP, Brno Aprilia.
First Grand Prix win: 2004 Spanish Grand Prix 125cc GP, Jerez Aprrilia.
Total Grand Prix wins: 14. 2 x 125cc Aprilia. 12 x 250cc   Gilera..
Total Grand Prix podiums: 31. 2 x MotoGP - Honda. 7 x 125cc Aprillia. 22 x 250cc Gilera.
World titles: 1 x 250cc Gilera 2008.
Career Highlights Marco Simoncelli
1996: 2nd Italian Minimoto Championship
1997: 5th Italian Minimoto Championship
1998: 2nd Italian Minimoto Championship
1999: Italian Minimoto Champion
2000: Italian Minimoto Champion
2001: Italian 125 Champion - Honda
2002: European 125 Champion - Aprilia
2002: 33rd 125 World Championship - Aprilia
2003: 21st 125 World Championship - Aprilia
2004: 11th 125 World Championship - Aprilia
2005: 5th 125 World Championship - Aprilia
2006: 10th 250 World Championship - Gilera
2007: 10th 250 World Championship - Gilera
2008: 250 World Champion - Gilera
2009: 3rd 250 World Championship Gilera
2010: 8th MotoGP World Championship - Honda
---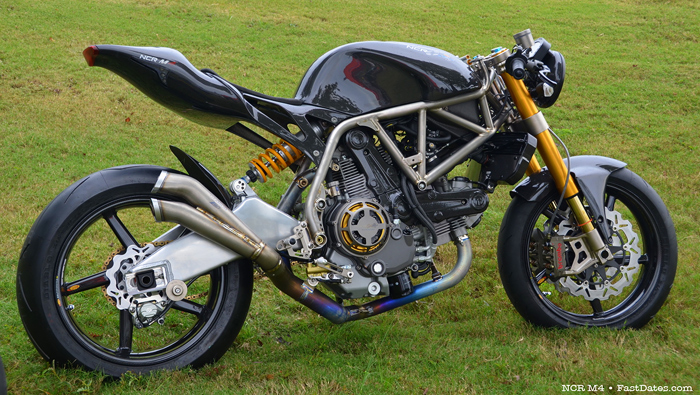 NCR introduces new M4 Sportbike Click on photos to enlarge
October 24th, 2011 - Premiering at the Barber Vintage Bike Festival earlier this month were the new NCR M4 Sportbikes flown in from the NCR shops in Bologna, Italy. Designed by NCR's Joe Ippoliti and based on the popular and affordable Ducati 2-valve air cooled engine, the bike is a titanium framed modular concept allowing it to be built in different configurations. You could order the from NCR as a complete running bike with 1100cc Ducati EVO engine your choice of components, or as a possible kit and individual parts to build your own unique bike from a Ducati donor bike. Fairing kits are also expected to be offered. Weight is in the 278-286 lb/ 126-130 kilos range with power from 107-132hp.
The one M4 bike, shown above, features a bolt-on carbon fibre rear seat and rear section, while the bike below has a minimalist seat bolted to a sub-frame. We are hoping NCR will also offer the M4 in a naked streetfighter version or components with more forward placed foot peg / controls and high rise handlebars for the older crowd and to make it more comfortable and practical as a streetbike. NCR is sending us more pictures and information in the next few days, so stay posted/. Meanwhile you can also visit them for more details at http://www.NCRfactory.com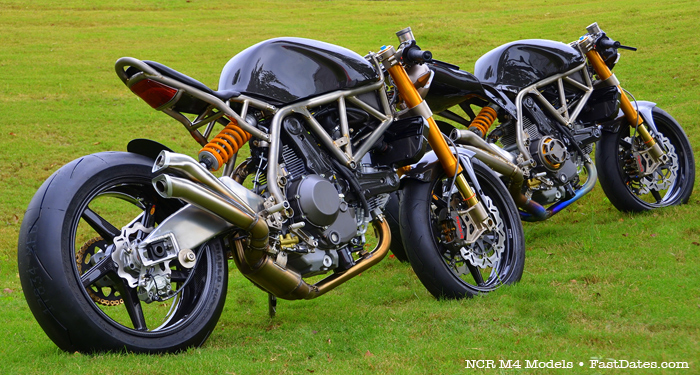 ---
The Ducati design team p ictured with their new Ducati SuperQuadro 1199 Engine are, from left: Diego Sgorbati (Marketing Director), Vincenzo De Silvio (Engine Design Manager) Claudio Domenicali (General Manager), Marco Sairu (Engine Project Manager).
The all-new Ducati 1199 Panigale "Superquadro" Engine
October 10th, 2011 - With just a matter of weeks to go until the final unveiling of Ducati's brand new 1199 Panigale at the EICMA International Motorcycle Show in Milan (10-13 November), the Italian manufacturer now reveals the secrets behind the awesome power of its 2012 Superbike.
The most extreme benchmark ever Ducati's latest engine, the Superquadro, goes beyond the barriers of engineering to enable the introduction of a futuristic Superbike today. Its no-compromise approach to design, combined with Ducati's Italian innovation has now set the most extreme benchmark ever and stands as the latest milestone in Ducati's long and iconic history of Superbike engines. Ducati engineers were given a near impossible design brief to create the new generation Superbike engine for the Ducati 1199 Panigale. Increase power, torque and userfriendliness and reduce overall vehicle weight and scheduled maintenance costs seemed impossible tasks, but given a "blank canvas" to create the new power-plant and encouraged to think outside-of-the-box to achieve the unachievable, engineers have finally ticked all the boxes.
The Complete Superquadro Story with Additional Photos Here
---
New Edelweiss Motorcycle Tours World Catalog 2012 / 2013
Edelweiss Motorcycle Tours, the leading guided motorcycle tour company in the world, has just released its biggest Tour Catalog ever covering the 2012 / 2013 season. Their tours now cover every area of the world including Europe, The British Isles, Scandinavia, Russia, Africa, Australia and New Zealand, Asia, North and South America. Your can ride the highest mountains in the world over the Alps, to the Arctic Circle, to the tips of Africa and South America, to the most beautiful cities in Europe, over the most incredible motorcycle roads deserted of cars, and maybe even take the 6-month 'Discover Our Earth Tour' around the world!

Tours are available in every price range from the bare bones 'Ride for Fun Tours' were you might stay overnight in a mountain top cabin, to the ultimate 'Royal' and 'Touring Center' Tours where you stay in First Class Hotels and Resorts and be treated to the ultimate sightseeing vacation.
Many of the Tours let you choose your own motorcycle, from easy to ride Japanese mid-size bikes, to the premier BMW, Ducati and Harley-Davidson touring machines, to fun Vespa Scooters on the sunny French Riviera. All tours are fully guided by experienced Edelweiss Guides, but you can also break away from the group at any point to do and see just want you want. Each evening you'll arrive at a pre-booked hotel where your luggage is waiting for you in your own private room, and you can join the group at dinner to share your stories of the day. Special sponsored tours by Triumph and Ducati motorcycles might start at the factory where you'll get an inside tour of how the bikes are built before picking up your bike to ride, and you might end the week's ride at a World Championship MotoGP or World Superbike race with special Parking and Grandstand Seating.
For more information on Edelweiss Tours visit their website or you can phone: INTERNATIONAL: +43.5264.5690 / FROM USA & CANADA: 011.43.5264.5690. The new 2012 / 2013 Edelweiss Motorcycle Tours World Catalog is available now for free by request on their Website: http://www.EdelweissBike.com
---
There's more! Go to Pit Lane News Next Page

Also Visit: Fast Dates Calendar News • Iron & Lace Calendar News
Calendar Girl News • Meet the Models • Paddock Garage

MEMBERS CORNER! Calendar Kittens, Paddock Garage, Iron & Lace Garage





MotorcycleSuperstore.com
Some of our Calendar Kittens can also at Playboy's website...

FREE! New Met-Art Model Galley Updated Daily - Stop Back Each Day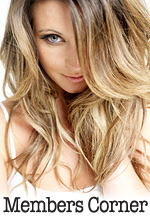 Hot Bikes, Sexy Kittens
Your Exclusive Grid Pass
also includes....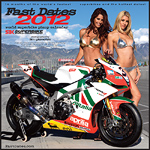 2011 Calendars!
with FastDates.com Calendar Kitten, Ducati Corse Grid Girl
and Playboy Playmate
Heather Rae Young!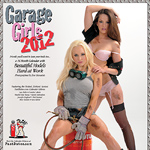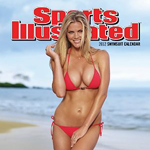 Click for even more Calendars!
---
Will Valentino Rossi
Quit
Motorcycle Racing?
Sunday Oct 23rd - Fellow Italians Valentino Rossi and Marco Simonncelli were very good friends. One near the end of his career as a multiple MotoGP World Champion now racing a Ducati MotoGP bike that is struggling to be competitive, the other rider was set to move the the front line Repsol Honda team next year with Casey Stoner and fight for his own World Championship title.
Now after the tragic accident in Malaysia which saw Rossi directly and unavoidably involved in the death of his good friend, will Valentino have the will and desire to finish out the 2nd year of his motorcycle racing career on an uncompetitive Ducati MotoGP bike? Will Valentino quite racing altogether, or will he take this as a sign to leave motorcycle racing for his second love, car racing?

We think there is a very good chance we will hear such an announcement from the devastated Valentino Rossi in the next few weeks before or after the final 2011 MotoGP at Valencia on November 6th, and possibly after an appearance for Ducati at the EICMA Show in Milan on November 10th. Stay tuned...
Eugene Laverty Joins Max Biaggi on 2011 Aprilia World Superbike Team
Portimao ( Portugal), October 16th, 2011 – At the start of the 2012 World Superbike Season Eugene Laverty will be astride an official Aprilia RSV4.
The twenty five year old Irish rider, born in Toomebridge on June 3rd, 1986 and author of an excellent debut season in the main factory derivative class, signed a contract with Aprilia Racing for the 2012 and 2013 seasons.
Aprilia boasts a collection of 2 world titles in Superbike, earned in 2010 with the Max Biaggi - Aprilia RSV4 duo, 7 world titles in off-road disciplines and an astounding 37 championship titles in World Motorcycle Grand Prix where it is the Italian and European most victorious brand of those in operation.
Michel Fabrizio is BMW Motorrad Italia Superbike Team's new rider
16.10.2011 - Michel Fabrizio is BMW Motorrad Italia Superbike Team 's new rider. Fabrizio will join Ayrton Badovini in an all-Italian team in the 2012 World Superbike Championship.
Michel Fabrizio will take part in the 2012 World Superbike Championship on board the BMW Motorrad Team Italy S 1000 RR Superbike.
Michel Fabrizio was born in Frascati, near Rome, on September 17, 1984.He is 27 years old and married with two children. Fabrizio has significant international experience from taking part in different classes of the World Championship namely Superstock, Supersport and Superbike. Besides his passion for riding bikes, which he has done since he was a boy, he is an avid golfer.
Thanks to his international experience he knows all the circuits on the World Championship calendar. During his career he has ridden several multi-cylinder motorbikes, and also has worked with members of the team in which he ran in 2009.
His international racing career began in 2002 with his first season in MotoGP on the Gilera 125. The following year, riding a Suzuki GSX-R 1000, saw his debut on a 4-stroke engine and, in his first year, won the Superstock Championship.
In 2005, riding a Honda, he participated in the World Supersport Championship the following year made his debut in the World Superbike Championship.
In 2007, he rode for Honda in the World Superbike and also had the opportunity to ride for the same marque in MotoGP.
In 2009, with the Ducati Xerox Team, Michel took his first victory and finished the season in third place.
In 2010, with 1 win, 1 second and 4 third places he earned 195 points and was 8th in the standings at the end of the season.
This year, with the Team Alstare Suzuki World SBK he won 152 points and finished 12th in the season classification, just two places behind Ayrton Badovini.
With consent from his current team, Michel will ride the BMW S1000RR for the first time in a test scheduled for Tuesday, October 18th at Portimao.
Andrea Buzzoni, Director of BMW Motorrad Italy and Project Director of BMW Motorrad Italia Superbike Team, on the announcement of the new rider said: "We are delighted to have Michael in our team for 2012 which will show a significant performance jump, thanks to more planning than was possible for the 2011 season. He is a talented rider who has not yet had the results that he deserves. I am confident that the technical and personnel support will ensure that Michel can show his potential . With the appointment of Michael and the confirmation of Ayrton's place, it will be a good all-Italian team of riders and engineers combined with the extraordinary BMW technology. "
Michel Fabrizio said: "I am very pleased with the signing of this contract and I hope to repay the trust that the team has shown in me. I am happy to be working again with people that were part of my team for three years and that will provide a stable environment that will help me do well. I am very motivated and ready to play my part next season because I know that the project is ambitious and the team is good. "
Marco Melandri lines up alongside Leon Haslam for BMW Motorrad Motorsport in 2012
Munich, Germany, 2nd October 2011. BMW Motorrad Motorsport has confirmed its second rider for the 2012 FIM Superbike World Championship: alongside Britain's Leon Haslam (28), 29-year-old former MotoGP rider Marco Melandri (ITA) will ride the second BMW S 1000 RR for the team from Munich and Stephanskirchen.

BMW Motorrad Motorsport Director Bernhard Gobmeier says: "We are really looking forward to working with Leon and Marco. I am convinced we will have arguably the strongest rider's line up in the Superbike World Championship field. We are delighted to have two riders who are both hungry and experienced for the coming season. That is the next important step for our team." Gobmeier adds: "Marco has performed brilliantly this season, even during difficult periods. He impressed us in his first season in the championship, and we are pleased to be able to welcome him into our team."
Honda MotoGP rider Hiroshi Aoyama moves to 2012 World Superbike
Oct 16th - (San Carlo Honda Gresini) will be joining the World Superbike Championship aboard a Honda in 2012 and wants to finish his MotoGP career strongly in the final two races. No official announcment has been made yet if Aoyama will be joining the Ten Kate Castrol Honda team along side Jonthan Rea who is already confirmed for 2012
The Devil Made Us Do It!
Testing the Ducati Diavel in Italy
Jorge Lorenzo Surgery Update
Oct 18th - Following successful plastic surgery in Australia, Yamaha Factory Racing rider Jorge Lorenzo has now flown home to Barcelona for a period of recovery. As already confirmed the Mallorcan rider will miss this weekend's Grand Prix of Malaysia. A decision on his participation in the final race of the season at Valencia will be made within the next two weeks dependent on the progress of his recovery.
"Casey has had an incredible season with very few mistakes," commented Jorge Lorenzo. "He has always been very strong and consistent so it has been very difficult to beat him. Congratulations to him, he has been the best this year and deserves his second title, a huge achievement as it comes with a different manufacturer. I would have liked to fight until the end, maybe until Valencia but the accident on Sunday has made it impossible. I am very proud of my team for all the hard work they have put in to take second in the Championship. Now we have to think about next year and work as hard as possible to win again. After the crash I was very worried that I would not have full feeling in my finger again. After the excellent treatment I received I have been assured I will have complete feeling in nerves and tendons. This gives me good confidence; I can't wait to get back on my M1 again!"
Yamaha Factory Riders to Miss Australian Grand Prix
16/10/2011 -Yamaha Factory Racing riders Jorge Lorenzo and Ben Spies will not ride in today's Grand Prix of Australia following separate on track incidents by both.

World Champion Lorenzo was declared unfit to race after sustaining an injury to the fourth finger of the left hand during this morning's warm up. He will travel to Melbourne to undergo plastic surgery to repair the damage. A post surgery report will follow.

Lorenzo's team mate Spies received a hit to the head yesterday during the qualifying session after a high speed crash. After attempting to ride some laps in this morning's warm up, the rider reached an agreement with team members that with reduced concentration attempting the race would be considered too dangerous for himself and other competitors.
Sudco High Performance & OEM Replacement Parts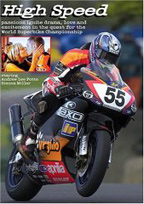 High Speed - the Movie
The best motorcycle racing movie ever made! Filmed on location at the World Superbike races , this an exciting romantic drama staring beautiful British actress Sienna Miller.
---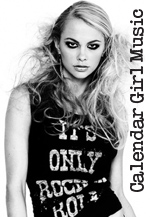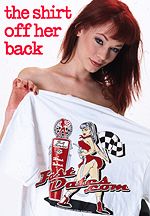 Order the Official
FastDates.com &
LA Calendar Bike Show
T-Shirts!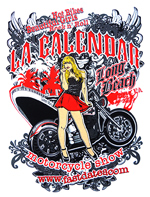 ---
Katsuyuki Nakasuga to Replace Jorge Lorenzo for Malaysian
Grand Prix Oct 19th - Yamaha YZR-M1 test rider Katsuyuki Nakasuga has been drafted in to replace injured Yamaha Factory Racing star Jorge Lorenzo for this weekend's Grand Prix of Malaysia.
Reigning World Champion Lorenzo received an injury to the ring finger of his left hand during the Sunday morning warm up session prior to the Grand Prix of Australia. He has since received surgical treatment and is now recovering at home in Barcelona.
30yr old Nakasuga-san is a current Japanese Yamaha test rider with an excellent working knowledge of the YZR-M1 and Bridgestone tyres. He is also competing in the 2011 All Japan Road Racing Championship, JSB1000 class, and is currently third in the standings.
A decision on Jorge Lorenzo's participation in the final race of the season at the Grand Prix of Valencia will be made within the next two weeks.
Ben Spies to Withdraw From Grand Prix of Malaysia
Oct 22nd - Yamaha Factory Racing rider Ben Spies will not participate in tomorrow's Grand Prix of Malaysia. Spies sustained a concussion and tearing of the soft tissue around the rib area after crashing during qualifying for the Grand Prix of Australia, preventing participation in the race. Despite starting this weekend with the full intention of racing, two further crashes during today's practice sessions have highlighted the restrictions his injuries have imposed on his riding abilities.
Following consultation between Yamaha management and the rider it has been jointly decided that it would be wise to not participate in the race to avoid the risk of further injury. Spies will also miss Monday's 1000cc test in Sepang.
This decision will allow Spies the optimum chance of recovery before the important final race of the season and subsequent 1000cc test at Valencia in two weeks time.
Hopkins forced to withdraw from Malaysian Grand Prix
October 22nd - John Hopkins has had to withdraw from of this weekend's Sepang GP due to further complications with the broken finger he damaged in Brno earlier this season.

Hopkins was due to make a wild-card appearance for the Rizla Suzuki team this weekend, but the third finger on his right-hand that he broke in the Czech Republic – also as a wild-card entry – has re-broken at the knuckle. The finger is swollen and seized overnight, making it impossible to ride a MotoGP machine competitively or safely.

Hopkins will stay for the remainder of the weekend to give his full support to team-mate Alvaro Bautista and the Rizla Suzuki squad, before he returns to America for further surgery and convalescence to repair the damage to his hand and enable him to make a full recovery in time for next season.

John Hopkins:
"I knew my hand was sore after yesterday afternoon, because it was hurting when I was riding. It is definitely a lot more painful riding a MotoGP bike than it was the British Superbike, mainly due to the immense braking forces on the GSV-R. I woke up just before six this morning and I had quite a bit of pain so I tried to loosen it up and bend it, but that wasn't an option. The screws and the plates in the finger have come apart and thereÂ's just no movement in the knuckle at all, so I cannot bend the finger. If I get any further damage to the injury it could result in amputation and certainly don't want that! My Doctor is totally confident that he can fix it, but I just havenÂ't been able to rest it and give it the proper time needed to repair it over the last six weeks. I thought it would be fine to ride this weekend and had every hope of it working, but I didn't expect the amount of force that goes into riding a GP bike would cause such a problem.

"I am so sorry for the team and Rizla Suzuki, because they have given me such a great opportunity again and now I can't ride past the Friday - it's heartbreaking and I can't express my disappointment. It's such a shame and I couldn't be more upset, but the priority now is to get it fixed and get myself ready for the 2012 season."
Suzuki upgrades the 2012 GSX-R1000 with improved mid-range, Brembo brakes; less weight
To the applause of dealers gathered for its 2011 dealer meeting, Suzuki unveiled the newly retuned and reworked GSX-R1000.

The flagship motorcycle joins the OEM's 2012 model lineup with new Brembo monobloc front brake calipers, a new single-muffler exhaust system, a retuned engine designed to improve mid-range power, an overall weight savings of more than 4 lbs. from the previous model, and a host of other changes.

The GSX-R1000 was one highlight of the meeting at the Marriott's Orlando World Center resort and convention center, a gathering that also include the the introduction of a new cruiser and two Adventure versions of the popular DL series motorcycles.
American Suzuki's executive management team also used the time to explain to its dealer network that the OEM is now on a mission to rebuild its market position through new product offerings, improved marketing efforts and better dealer support programs.

"This new GSX-R model reflects decades of development through on-track domination around the world and the latest model continues the GSX-R1000's legacy of championship-winning performance by integrating race-developed technology into our class-leading products," said Steve Bortolamedi, Suzuki's senior communications manager.

Other new features of the 2012 GSX-R1000 include the updated engine design with lighter, more durable pistons and higher compression ratio and aggressive new styling. These changes improve both the handling and performance of the model to reinforce its position as a purpose-built machine designed to "Own The Racetrack," the OEM says.
The 2012 GSX-R1000 model is scheduled to arrive in Suzuki dealerships in early 2012 and has an msrp of $13,799.
More information about the 2012 GSX-R1000 and other 2012 models can be found at www.suzukicycles.com.