Calendar of the World Superbike Championship
Home of the Official SBK Fast Dates Calendar Kittens

September 2015 Page 3

Marquez Wins Misano MotoGP - Rossi Extends Points
MotoAmerica 2015 Season Finale
Turmoil at Laguna Seca Raceway
2015 LA Calendar Motorcycle Show
Fast Dates SBK Podium Kittens at 2015 Laguna Seca
World Premier new 2016 FastDates.com Calendars!

Previous Week - More: Pit Lane News
New Model Sportbikes • Editorial Features: Pit Board

• Daytona Motorsports to take over Laguna Seca Raceway?
• 2015 LA Calendar Motorcycle Show - Complere Coverage
• Fast Dates SBK Calendar Kittens at Laguna Seca 2015
• Laguna Seca SBK World and AMA Superbike
• Ducati 1199R15 FastDates Review, Seup and Test
• Honda RC213V Moto GP Streetbike Replica goes on sale
• Victory Motorcycles Buys Brammo Electic - Races Isle of Man
• Corsa Motoclassica 2015 Willow Springs Racway
• SBK Superbike 2105 Media Guide - The Bikes, The Riders
• MotoGP 2015 Season Preview - The Bikes and Riders
• 2015 Yamaha YZF-R1M Serious Suberbike Contender
• 2015 Yamaha FJ09 - Yamaha joins Sport Toursing market
• Ducati 1199R15 Homologation Superbike
• Is a New Organizer for AMA Pro Roadracing Enough?
• Dirt Track Girl! AMA Dirt Track Season Final with Shaya Texter
• On Any Sunday - The Next Chapter - Movie Review
• Polais Slingshot 3-Wheeler - Is it a Motorcycle or a Car?
• International Motorcycle Shows 2014/15
• EICMA 2014 Bike Show from Milan, Italy - New Sportbikes!
• Moto America 2015 Race Dates, Loses Daytona 200
• MotoAmerica Group Takes Over AMA Pro Roadracing
• Fast Dates Edelweiss Tour of the Pyreness Spain & France!
• Fast Dates Shoot with Jitka & Petra at Laguna Seca WSBK
• 2014 LA Calendar Motorcycle Show coverage
• New 2015 SBK World Superbike Technical Rules Released
• Suzuki MotoGP Bike Preview and Test
• BMW Concept 90 Cafe Racer - the Boxer Gets naked!
• Meet the SBK World Superbike Girls! - Photo Pictorial
• Ducati 11999 Superlegera - Exotic Superbike
• Venice Vintage Motorcle Rally
• FastDates.com Calendar Video Shoot - Kelsey and Jessica
• World Superbike 25 Years -Maurizio and Paolo Flammini
• Troy Bayliss Race Academy School Misano & Paris 2012!
• Ezpeleta Details Dorna's Control of MotoGP and WSBK
• Ducati Corse World Superbike Book Cathcart & Gianatsis
• NCR / Poggopolini The Exotic Ducati Custom Bike Shop
• DRE Troy Bayliss Racing Academy - Exclusive at 180mph!
• John Britten Motorcycling's Most Creative Innovator
• High Speed World Superbike Movie with Sienna Miller


NEW! FAST 2015, 2016
Digital Calendar Magazine Yearbooks
the Bikes, the Builders, the Riders, the Kittens,
the Calendar Bike Show, the World Superbike races
all the 2015 Calendar Pictures, and Special Features...
we take you around the world for the making of the
2015 FastDates.com Calendars
Now in Members Corner

SBK Fast Dates Calendar Kittens
Jitka and Petra On Location
at Lagunga Seca World Superbike &
The LA Calendar Motorcycle Show!

Fast Dates does the Edelweiss Tour of the Pyreness!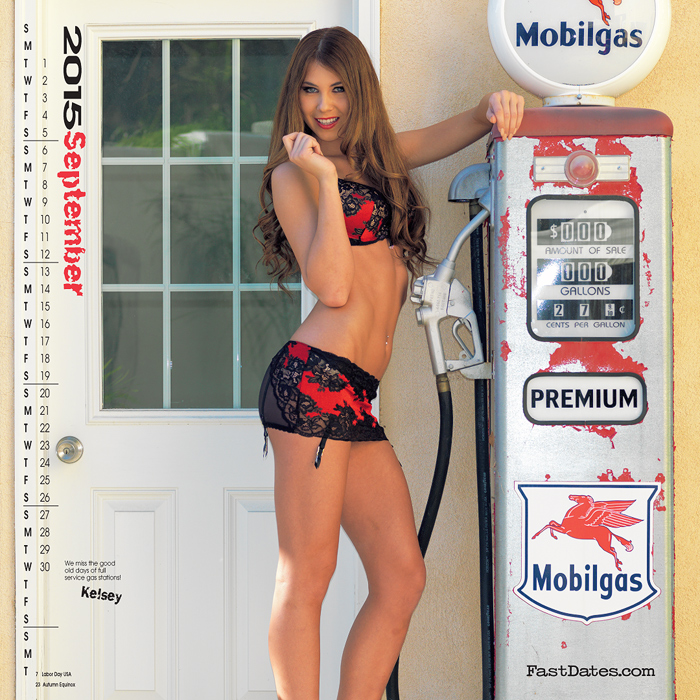 This Month in the 2015 Garage Girls Calendar...
Beauitful FastDates.com Calendar Kitten Kelsey makes us wish their were more full service gas stations.
You'll also find these Kittens in the 2015 Fast Dates and Iron & Lace Calendars.
And watch them shooting the Calendars with photographer Jim Gianatssi below.
Order the Garage Girls Calendar Here.

See more of our beautiful Kittens and Calendar Bikes in the Calendar Bike Garage and in Members Corner.

All three Editions of this new 2016 FastDates.com Calendars feature our official SBK Fast Dates World Superbike Calendar Kittens Jitka Pralinka and Petra Ruzickova from the Czech Republic, who spent the summer in America with Calendar photographer Jim Gianatsis to shoot and work at Mazda Raceway Laguna Seca USA World and AMA Superbike, and the LA Calendar Motorcycle Show.




FAST 2016, 2015, 2014 Digital Calendar Magazines
Go Behind the Scenes for the Making of the FastDates.com Calendars!
Each year's FastDates.com Calendar Digital Yearbook features 120 pages of exciting hi-resolution digital photography that
takes you with us behind the scenes to our photo shoots at SBK World and AMA Superbike, the LA Calendar Motorcyle Show,
and in our photo studio. You'll meet the beautiful Calendar Kitttens in sexy biography pictorials, the top Factory Racers and Custom Bike Builders,and see detailed photo features on the top calendar and race bikes. Take a track day with World Superbike Champion Troy Bayliss at Misano, take an Edelsweiss Ducati World Superbike tour of the Ducati Factory & Museum and across Italy, ride a Vespa scooter around Paris and party at the Crazy Horse and the Moulon Rouge. Hang with beautiful teen rock star Taylor Momsen of the Pretty Reckless. Did we forget anything? Oh yes, and you'll see every page in the new Fast Dates, Garage Girls, Iron & Lace Calendars!

---
2015 LA Calendar Best of Show winner Hiroyuki Hirata with Calendar Kittens Sara, Apple, Helena and Alena.
Builder Hiroyuki Hirata returns from Japan to take his 2nd Best of Show with "Zero Fighter"
2015 LA Calendar Motorcycle & Calendar Girl Music Show

The Sagebrush Cantina, Calabasas, CA, Saturday July 25th 2015 - The 2015 LA Calendar Motorcycle Show continued its now 24- year tradition as the premier outdoor streetbike event in America as it rocked the legendary Los Angeles biker hangout and party zone, the Sagebrush Cantina in beautiful downtown Calabasas, California. Featured were top Celebrity Custom Bike Builders from across the globe competitiing in the Calendar Bike Building Championship, selected Vendors and Exhibitors, Calendar Girl Music live performances, and an incredibly delicious Sagebrush Cantina Taco Lunch Buffet included with admission. The Calendar Motorcycle Show again benefited the American Cancer Society with a portion of each Admission Ticket being donated to help find a cure.

COMPLETE 2015 LA CALENDAR BIKE SHOW COVERAGE HERE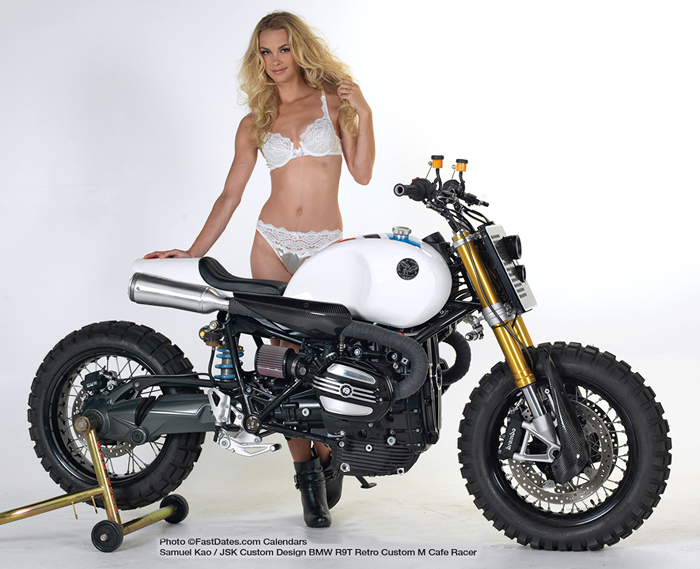 Now in the Calendar Bike Garage...
Samuel Kao's Calendar Bike Show class winning BMW R 90T Bar Hopper
With beauitful FastDates.com SBK World Superbike Calendar Kitten Sara
featured in the Calendar Bike Garage / Members Corner and in the new 2016 Iron & Lace Calendar
Former AMA Superbike racer and motorcycle industry test rider Thad Wolf rode in on his beautiful and unrestored original 1918 Harley-Davidson, so we just had to give him1st Place in the Classic American class and invited him to bring his bike to the Calendar shoot the next day. Awarding Thad his trophy were FastDates.com Calendar Kittens and the official Laguna Seca SBK World Superbike Podium Gilrs from the previous weeeknds race; Apple Price, Sara Horvath, Helena Milona and Alena Savostikova.
---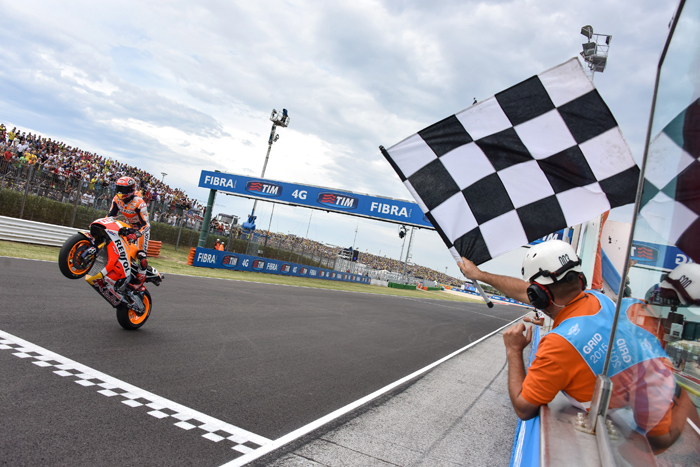 Marquez wheelies to victory at Misano.
2015 FIM MotoGP World Championship, Dran Premio TIM di San Marino, Italy,, Round 13 of 18

Marc Marquez wins one of the most dramatic MotoGP™ races ever ahead of Smith and Redding, with Rossi in fifth and Lorenzo crashes out.

Man Marino Grand Prix, Italy , Sunday, Sept 13th 2015 - Repsol Honda's Marquez took his fourth win of the season at the Gran Premio TIM di San Marino e della Riviera di Rimini in some of the most difficult conditions the MotoGP™ World Championship has seen in recent years. The Spaniard took his 23rd MotoGP™ victory after gambling in a flag-to-flag race that saw most riders pit twice due to the changing conditions.
A record 92,000 fans at the Misano World Circuit Marco Simoncelli bore witness to an incredible spectacle but were denied a Valentino Rossi victory as the Italian crossed the line in fifth. Rossi managed to extend his lead in the championship standings to 23 points over teammate Lorenzo after the Spaniard crashed out of the race in second.
There was drama on the grid as drops of rain started to fall, riders setting off on their Warm Up lap with baited breath. Meanwhile, Ducati Team's wildcard Michele Pirro had an issue with his GP15 and was forced to start from pit lane on his second bike, equipped with wet tyres.
The rest of the MotoGP™ field started on slicks with Jorge Lorenzo setting a scalding pace from the start with a trademark launch off the line. Small battles emerged throughout the opening lap, but drama came as the white flags were flown on lap two. This signaled that all riders were able to come in and swap to their second bikes if conditions deteriorated.
Lorenzo forged ahead undeterred with Marc Marquez close behind, the duo able to break away from Valentino Rossi who struggled in the opening laps. All the while rained continued to fall, some riders pushed even harder in the conditions while many tiptoed around, waiting to follow their rivals into the pits. By lap six the pace had dropped by close to six seconds and Dani Pedrosa (Repsol Honda) found himself battling the Ducati Team pair of Andrea Iannone and Andrea Dovizioso, but the riders were visibly timid in the tricky conditions.
Estrella Galicia 0,0 Marc VDS Racing's Scott Redding had been involved in this battle for fourth, but on the seventh lap disaster struck as the Brit ran on and dropped his Honda. Determined as ever, he sprinted to his bike and dove into the pits for wet tyres. By this stage the majority of MotoGP™ riders had also opted for wet bike change, just the front three of Lorenzo, Rossi and Marquez staying out.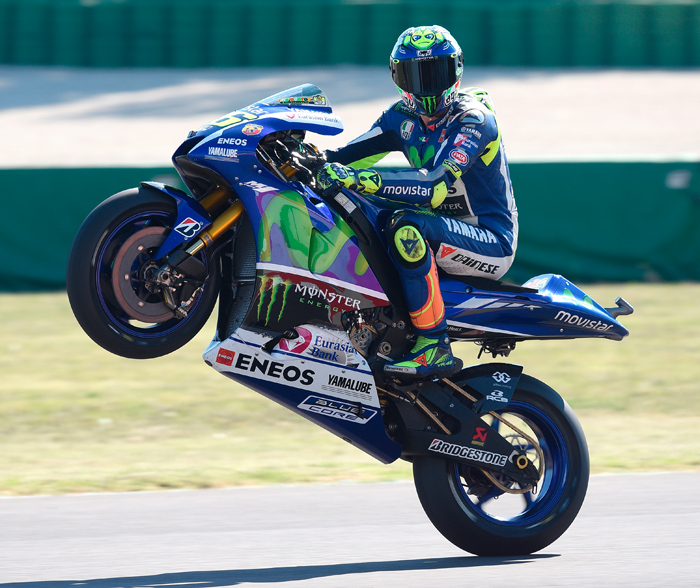 Valentinoi Rossi stayed "calm" despite the hectic pit stiops, and the slick track that caused Yamaha team mate Lorenzo to crash out, increasing Valentino's lead points lead in the Championship despit a lowly 5th place finisih for the Doctor.

As is usual in racing, the top three all dove into the pits together, adopting the same strategy as your rival is often the safest option in unusual circumstances such as the San Marino GP. Even in pit lane there was drama as Marquez and Lorenzo almost collided, the Yamaha rider gesturing to Marquez to 'stay calm' as they returned to track.
With the three re-joining at the same time, it was clear Lorenzo and Marquez had a quicker pace than Rossi and the Italian soon found himself 2.5 seconds behind Lorenzo. Lorenzo himself was able to get through on Marquez at Turn 8 when the Honda rider ran wide on the tenth lap. All riders found it difficult to tell where was wet and where was dry as the new Misano surface is quite dark.
But as the track began to dry, Rossi began to fly. The Italian gaining over a second a lap on the two leaders with each circulation, despite his front wet tyre rapidly starting to deteriorate. Worried mechanics worked hurriedly in pit lane, preparing bikes for a second change of the race.
Loris Baz (Forward Racing) was one of the first to jump back onto slicks, the Open rider soon finding himself inside the top ten as the rest of the field also opted to change back. Meanwhile, Bradley Smith (Monster Yamaha Tech 3) was struggling outside the points having remained on slicks throughout the entire race. The Brit followed his instincts to risk it after missing the opportunity to change with the rest of the pack.
Again, it was the top three who stuck together and stayed out long after the others. Rossi and Lorenzo battling tooth and claw for multiple laps as Marquez played it safe, waiting behind the Yamaha pair and assessing their tyres. On lap 18 Marquez decided it was time to swap back to slicks, a move that would prove to be a masterstroke. Lorenzo would join Marquez on slicks the following lap while Rossi continued to push ahead, 92,000 fans roaring in approval.
Disaster struck as 'The Doctor' pitted, with just seven laps to go Lorenzo fell at Turn 15. The Mallorcan suffered a small contusion to his right hand and his Yamaha M1 took a severe beating, but it was his championship hopes that came off worst of all. With eyes transfixed on the front-runners, Baz, Redding and Smith continued their silent charge through the order.
Marquez had chosen the perfect time to pit, he had built enough of an advantage to maintain a solid lead in the race even with his second pit stop and Smith's gamble to stay out on slicks was finally paying off after a multitude of laps spent tiptoeing around and dropping as low as 21st, the Brit in a solid second now. As Lorenzo fell, Baz was promoted into third.
Sadly for the Frenchmen this would not last as Redding, who had swapped to slicks earlier than many riders after being unable to find a good feeling on wets, rapidly gained on the Open rider, passing him with four laps to go.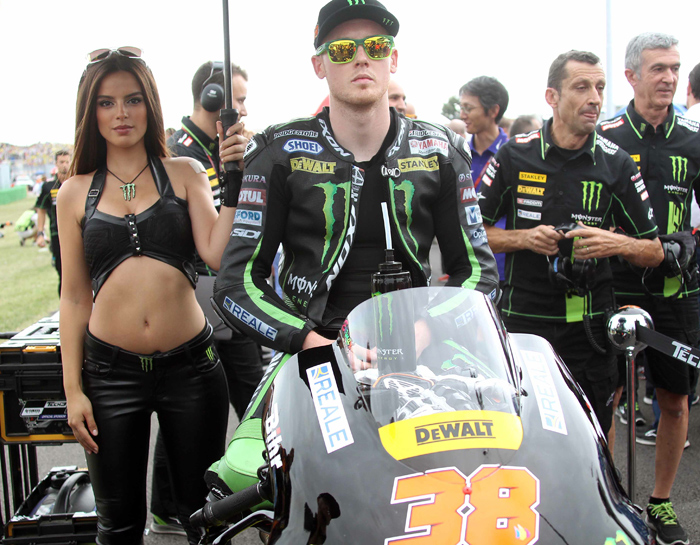 Bradley Smith on the Monster Yamaha would finished 2nd.

The positions settled in with just a handful of laps remaining and for the fourth time in 2015 Marquez secured victory, his first MotoGP™ victory at Misano. An elated, and somewhat surprised, Bradley Smith joined him with a second place finish and Scott Redding rounded out the podium with his first premier class podium finish. This was the first time since the 1979 Venezuelan GP (Barry Sheen & Tom Herron) that two British riders have finished on a podium in the premier class. Loris Baz may have been forced off the podium, but a fourth place finish delivers an incredible result for his Open Championship campaign.
With the yellow smoke settled and customary post-race track invasion dispersed, Rossi maintains his lead of the MotoGP™ World Championship with 247 points, now 23 clear of Lorenzo due to his DNF. Marquez jumps to 184, a comfortable margin ahead of Andrea Iannone who has 159 points. A second MotoGP™ podium gifted Britain's Bradley Smith 20 points and cements him in fifth overall. Loris Baz jumps to 15th overall in the World Standings, with 28 points, now five points ahead of Hector Barbera (Avintia Racing) in the Open battle.
Alongside Lorenzo there was misfortune for Alex De Angelis (E-Motion IodaRacing Team) and Yonny Hernandez (Octo Pramac Racing) who came together at Turn 6. With just two laps to go Pol Espargaro (Monster Yamaha Tech 3) also fell, his fourth DNF of the year.
Check out the full MotoGP™ race results and the latest championship standings.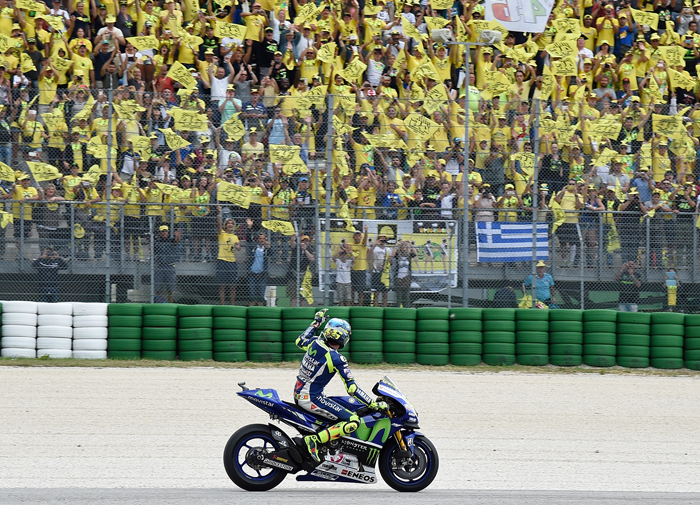 Rossi and 90,000 of his closest friends at Misano.
---


Calendar Kittens Sara Horvath and Helene Milana featured as the
Official SBK Grid and Podium Girls at World Superbike Laguna Seca, and
July 17-19th and as LA Calendar Show Host on Saturday July 25th

The FastDates.com Motorcycle PinUp Calendars was excited to announce that Calendar Kittens Sara Horvath, Helene Milana and Alena Savostikova, represented by Umbrella Girls USA, served as the official SBK World Superbike Umbrella Girls at the 2015 aguna Seca World and AMA Superbike race weekend July 17-19th at Mazda Raceway, Laguna Seca, CA. Then all three Kittesn hosted at the annual LA Calendar Motorcycle Show on Saturday July 25th at the Sagebrush Cantina, Calabasas, CA.

The SBK Kittens also made fan appearances in front of the Laguna Seca Paddock Souvenir Store during the Lunch Breaks on Saturday and Sunday to introduce, autograph and sell the new 2017 Fast Dates World Superbike Calendar. Sara, Helena and Alena will also be working the race weekend with FastDates.com Calendar photographer and publisher Jim Gianatsis to shoot the next edition of the Fast Dates World Superbike Calendar with all the top factory race team bikes on Pit Lane during the race weekend.
The newest FastDates.com Calendar Kittens, Helene Milana, who joined us at Laguna Seca World Superbike and the LA Calendar Motorcycle Show in July, recently moved to Los Angeles from Belarus in Eastern Europe. While Alena Savostikoa is of Russia desent, but was born and raised in Florida, moving to Los Angles to become a professional model Los Angeles. Both are a perfect match in looks and 5' 9" height to Sara. Continued Here

---
Now in the Calendar Bike Garage... The World's Coolest Naked Ducati!
Beauitful FastDates.com Calendar Kitten Sara takes us for a ride on the world's most exotic and expensive Ducati streetbike
ever - a $110,000 Vyrus NCR 983 Superleggera in the Calendar Bike Garage and in Members Corner.
Now in the Calendar Bike Garage... Sam Kao's LA Calendar Show Winner
Beauitful FastDates.com SBK World Superbike Calendar Kitten Petra looks fantastic with Samuel Kao's JSK Desgn Sportster
featured in the Calendar Bike Garage / Members Corner and in the new 2016 Iron & Lace Calendar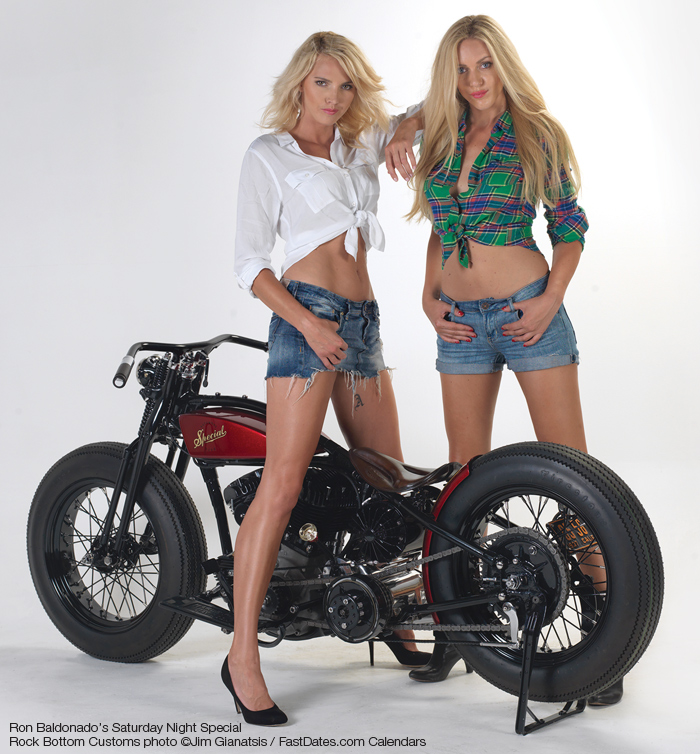 Now in the Calendar Bike Garage... Ron Baldonado's "Saturday Night Special"
With eauitful FastDates.com SBK World Superbike Calendar Kitten Jitka and Petra
featured in the Calendar Bike Garage / Members Corner and in the new 2016 Iron & Lace Calendar

---
FastDates.com Sets Up and Tests the New 2015 Ducati 1199R Superbike!
---


2015 Corsa Motoclassica at Willow Spring Raceway, California
Photos and Report by Jim Gianatsis

Rosemond, CA -April 24-26th 2015 - The annual Corsa Motoclassica was first run 20 years ago at Willow Springs Raceway in Rosemond, California, just down the road from Edwards Air Force Test Base in the Mojave Dessert. It was the child of Yoshi Kosaka of Garage Company, a Los Anegles based motorcycle used bike and parts store and restoration shop specializing in classic street and race bikes. The Corsa Classic at Willow Springs gave Yoshi's customers a place to bench race and ride their beloved classic race bikes at speed, and could be called the West Coast's version of the Barber Motorsports Festival in near Montgomery, Alabama. Continued Here
---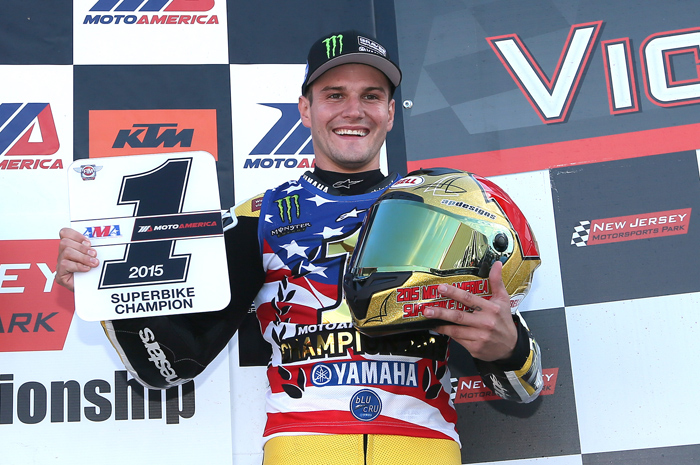 Cameron Beaubier won the 2015 MotoAmerica Superbike Championship on Sunday at New Jersey Motorsports Park. Photography by Brian J. Nelson.
2015 MotoAmerica Season Final at New Jersy Motorsports Park
Reigning Champ Josh Hayes Wins Superbike Both Races
But Beaubier Takes the first MotoAmerica Superbike Title
Josh Herrin takes Supersport Finale

MILLVILLE, NJ, SEPT. 13 - Cameron Beaubier and Josh Hayes both knew what they had to do coming into the MotoAmerica season finale at New Jersey Motorsports Park. Hayes knew he had to go out and win both races, then sit back and see how his young teammate Beaubier responded to the pressure. Beaubier knew he had to at least finish second in the first race so he could take away some of that pressure in race two. Turns out Hayes did his part and Beaubier did his. The end result was Hayes taking his ninth and 10th victories of the season in Sunday's two races while Beaubier finished second and third to earn the 2015 MotoAmerica AMA/FIM North America Superbike crown.

Hayes' two wins kept Yamaha's unbeaten season alive in the 2015 season with his 10-win total combined with Beaubier's eight wins on the Monster Energy/Graves Motorsports R1 keeping the brand perfect in MotoAmerica's debut season of racing. In winning the Superbike title, Beaubier became the 20th different rider to earn an AMA Superbike crown.

Josh Hayes (1) did waht he had to do winning both Superbike races, but Beubier (6) took home the 2015 Championship with a 2nd and 5th place.


"I was riding so timid," the 22-year-old Beaubier said after earning the title in race two. "I was doing everything I could to not risking crashing or anything. I was making sure I was staying off the inside curbs... I was definitely riding pretty timid. But it was pretty cool because I got to watch Taylor (Knapp) and Josh Day battle it out and it kind of distracted me from what I had to do so it was pretty cool. I started the race and I was like, 'Okay, if I have to stay behind Josh and Rog and just try to follow them around all race, I'll be good,' But I got out there and I started making a couple of mistakes, got nervous and I was like, 'No, I'm not going to follow these guys today.' "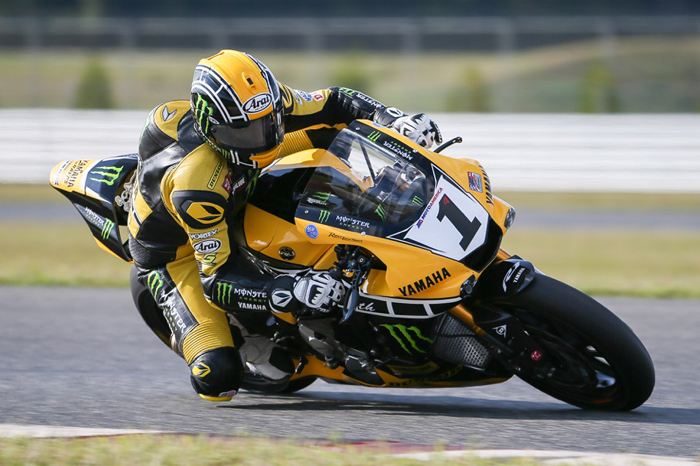 Although Yamaha won every round, that was not due to a lack of effort on the part of Yoshimura Suzuki's Roger Hayden. And today was no different. Hayden finished third in the red-flag interrupted race one, but was less than half a second from victory. In race two, he fought Hayes to the bitter end, coming up just .044 of a second short of victory. The two podium finishes were the 14th and 15th of Hayden's season and leaves him champing at the bit to get the 2016 season started where he hopes to be armed with a new GSX-R1000.

Jake Gagne also earned a title today, the Roadrace Factory Yamaha rider sweeping to his 12th and 13th wins of the season in the Superstock 1000 class to wrap up the championship. He also took advantage of Beaubier's caution in race two to finish third overall behind Hayes and Hayden, but it was his race-one victory that earned him the Supersport 1000 crown.

"We had an awesome year," Gagne said. "And we ended up here with the number-one plate. That was the goal we set out to do at the beginning of the year and it feels amazing to get it done. Especially for the whole Roadrace Factory crew... they work really hard and just to see the smiles on their face and to celebrate. It feels really, really good."

Today's Supersport class was won by Wheels In Motion/Motosport.com/Meen Motorsports' Josh Herrin, the Georgia resident battling back from his disappointing day on Saturday to win his fourth race of the season. The victory also vaulted him past Garrett Gerloff and into second in the title chase behind JD Beach, the Yamalube/Y.E.S./Graves Motorsports R6-mounted rider who had wrapped up the title in the last round at Indianapolis Motor Speedway.

Herrin beat his teammate Joe Roberts, who won Saturday's Supersport race in the rain, by just .205 of a second with Gerloff just as close in third place. Beach and Roadrace Factory's Cameron Petersen rounded out the top finishers.

"I've been kinda bummed out all weekend," Herrin said. "You can't let the rookie (Joe Roberts) come and beat you like that. I let myself down yesterday, but he did a really good job and he's definitely turning heads. This whole year nobody else wanted to sign me at the end of last year, so when Ameen and Gary gave me the opportunity, I decided I was going to make the best of it and really tried all year. Everybody remembers the champion and the guys who won the last weekend."

In the final championship standings, Beach ended the season with 310 points with Herrin beating Gerloff by just five points, 255-250. M4/SportbikeTrackGear.com's David Anthony ended up fourth in the final standings with Roadrace Factory's Tomas Puerta fifth, besting Latus Racing Triumph's Bobby Fong, who sat out Sunday's race with a concussion, by a single point.

The KTM RC 390 Cup Series wrapped up Sunday with New Jersey's Anthony Mazziotto III making up for Saturday's close loss by turning the tables on Gage McAllister. Mazziotto and his Jimmy Winters Motorsports-backed RC 390 beat McAllister to the finish line by just .029 of a second. Brandon Paasch finished third with Xavier Zayat and Hayden Schultz rounding out the top five.

"Definitely winning my home race was very important," Mazziotto said. "I was training really hard all month long and being able to come here and actually put the plan to work... I'm glad to be up here."

The top five finishers in the KTM RC 390 Cup will be rewarded with the opportunity to head to Silverstone to battle an international field of RC Cup racers in the British Superbike Championship round. Those riders are: McAllister, Mazziotto, Braeden Ortt, Hayden Schultz and Justin McWilliams.

The final Bazzaz Superstock 600 race of the season went to Tuned Racing's Bryce Prince, the Californian beating Wyman Racing's Travis Wyman and Mach 1 Motorsports' Wyatt Farris in winning his first race of the season. Ironically, those three had all crashed out of Saturday's race.

"This track has definitely had its ups and downs for me," Prince said. "It's been very nice to me and very unforgiving at the same time. We went out there this morning and we had the pace. In the race I felt I had the pace to get out and break away. Once I got passed him (Wyman) I put my head down, turned some 24s and set a gap."

When all was said and done, Wyman narrowly missed out on finishing second in the championship (Joe Roberts wrapped up the title at Laguna Seca) by just three points to Richie Escalante, who was a non-starter in Sunday's race.

SUPERBIKE/SUPERSTOCK 1000 RACE 1: 1. Josh Hayes (Yamaha); 2. Cameron Beaubier (Yamaha); 3. Roger Hayden (Suzuki); 4. Jake Gagne (Yamaha); 5. Kyle Wyman (Yamaha); 6. Josh Day (Yamaha); 7. Taylor Knapp (Yamaha); 8. Danny Eslick (Aprilia); 9. Shane Narbonne (Yamaha); 10. Geoff May (Honda).

SUPERBIKE/SUPERSTOCK 1000 RACE 2: 1. Josh Hayes (Yamaha); 2. Roger Hayden (Suzuki); 3. Jake Gagne (Yamaha); 4. Taylor Knapp (Yamaha); 5. Joshua Day (Yamaha); 6. Cameron Beaubier (Yamaha); 7. Kyle Wyman (Yamaha); 8. Danny Eslick (Aprilia); 9. Chris Ulrich (Suzuki); 10. Chris Fillmore (KTM).
SUPERSPORT RACE 2: 1. Josh Herrin (Yamaha); 2. Joe Roberts (Yamaha); 3. Garrett Gerloff (Yamaha); 4. JD Beach (Yamaha); 5. Cameron Petersen (Yamaha); 6. Corey Alexander (Yamaha); 7. Benny Solis Jr. (Honda); 8. David Anthony (Suzuki); 9. Ben Young (Yamaha); 10. Hayden Gillim (MV Agusta).

BAZZAZ SUPERSTOCK 600 RACE 2: 1. Bryce Prince (Yamaha); 2. Travis Wyman (Yamaha); 3. Wyatt Farris (Yamaha); 4. Brayan Sola (Yamaha); 5. Nick McFadden (Yamaha); 6. Caroline Olsen (Suzuki); 7. CAsey Tobolewski (Yamaha); 8. Jayson Uribe (Yamaha); 9. Conner Blevins (Kawasaki); 10. Michael Gilbert (Yamaha).

KTM RC 390 CUP RACE 2: 1. Anthony Mazziotto III; 2. Gage McAllister; 3. Brandon Paash; 4. Xavier Zayat; 5. Hayden Schultz; 6. Ashton Yates; 7. Braeden Ortt; 8. Brandon Altmeyer; 9. Justin McWiliams; 10. Alejandro Gutierrez Mejia.
---
New "Hitting The Apex" MotoGP Movie Trailer
Exciting new MotoGP Documentary Movie by Mark Neale and narrated by Brad Pit. Watch the trailer for Hitting the Apex, Mark Neale's documentary that follows the battle for MotoGP supremacy between drivers Valentino Rossi, Jorge Lorenzo, Marco Simoncelli and Marc Marquez. The film is narrated by Brad Pitt and features exclusive footage and interviews. Hitting the Apex is in cinemas from September 2 and available on DVD and Blu-Ray from September 7th, 2015.

Buy it now on DVD - http://www.amazon.com/exec/obidos/ASIN/B00RCOXUYK/fastdatescomcale



Calendar Bike Garage - Detailed MotoGP Bike Photos, Specs, Large Screen Savers
Calendar Photo Store - Calendar, MotoGP Bikes and Rider Photo Prints & Wall Displays
---
There's More! Go to Pit Lane New Previous Week

Also Visit: Fast Dates Calendar News • Iron & Lace Calendar News • Calendar Girl News
Meet the Models • Paddock Garage
Get FastDates.com T-Shirts, Mugs & Photographs from Our Store


MEMBERS CORNER! Calendar Kittens, Paddock Garage, Iron & Lace Garage

Amazon.com Motorcycle Products & Apparel Store
MotorcycleSuperstore.com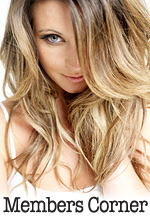 Hot Bikes, Sexy Kittens
Your Exclusive Grid Pass
also includes....
---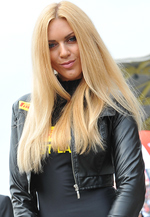 2014 SBK Race Season
Meet the offical SBK
World Superbike Girls!



2013 SBK Race Season
Order the New
201 & 2016 5 Calendars!
with the FastDates.com Calendar Kittens - the official SBK Umbrella Girls!




Click Below for more
Calendars!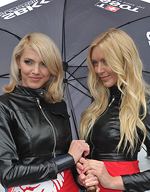 Meet FastDates.com
Calendar Kittens
SBK Grid Girls
Jitunka & Petra!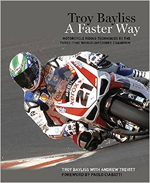 New! Troy Bayliss
A Faster Way
Track Riding Book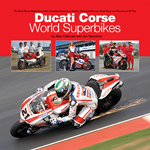 Retail $49.95 ea.
Click to Order from Amazon.com

Ducati Corse
World Superbikes
by Alan Cathcart
& Jim Gianatsis


The Official SBK
World Superbikes
1987-2012
25 Year History Book




The Official SBK
2014-2015 Yearbook
These SBK Yearbooks are the Best Books Ever about World Superbike. They feature awesome color photography of the riders, bike and racing action. The feature a detailed revue of the past season in pictures and statistics, with a detailed look at the bikes and riders.

Plus a technical look data all the bikes, a preview of the upcoming season's Championship!
We buy this every year ourselves and highly recommend it!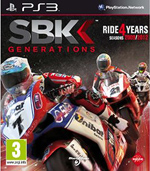 SBK World Superbike Video Game


Official Print Media Partner
---
2016 MotoGP Schedule Annouced 9/11/2015
The one major change is the the loss of the long standing Red Bull sponsored MotoGP at Indianapolia, now replaced in August by the Red Bull MotoGP in Austria at the Red Bull owned track.. Circuit of the Amerias on April 10th in Austin, Texas, now remains the sole MotoGP in America.
This change was certainly expected with dwindling World Championship road racing attendance numbers in America. Plus Red Bull would certainly like to use that Indy MotoGP sponsorship money to host their own MotoGP at their Red Bull owned track in Austria.
Hopefully with the loss of the Indy MotoGP, more fans and sponsors will support the lone Austin Texas MotoGP and Laguna Seca California World Supertbike rounds, helping them survive and be profitable.

Date Grand Prix Venue
20 March Qatar* Losail International Circuit
03 April Argentina Termas de Río Hondo
10 April Americas Circuit of The Americas
24 April Spain Circuito de Jerez*
08 May France Le Mans
22 May Italy Autodromo del Mugello
05 June Catalunya Barcelona - Catalunya
26 June Netherlands TT Circuit Assen
10 July Germany Sachsenring
17 July Great Britain Silverstone Circuit
14 August Austrian Red Bull Ring - Spielberg
21 August Czech Republic Automotodrom Brno**
11 September San Marino e della Riviera di Rimini Misano World Circuit Marco Simoncelli
25 September Aragón MotorLand Aragón
09 October Malaysia Sepang International Circuit
16 October Japan Twin Ring Motegi
23 October Australia Phillip Island
06 November Comunitat Valenciana Comunitat Valenciana - Ricardo Tormo
MotoGP™ to return to Brno in 2016 and beyond
August 16th - MotoGP™ rights holder Dorna Sports SL reached a deal with the Czech authorities in order to secure the Czech GP presence on the FIM MotoGP™ World Championship calendar for at least the next five years. A joint effort of the Moravian government and the city of Brno will lead to the creation of a new body acting as the promoter of the event and working alongside Dorna Sports towards MotoGP™ return to the iconic Czech venue in 2016 and beyond.

Carmelo Ezpeleta, CEO of Dorna Sports, declared: "The Czech GP is one of the highlights of the Championship as it's been on the calendar for 50 years and as we see this weekend again, it's a very popular event. We are very happy to reach an agreement with the Czech authorities that will ensure the future of the Grand Prix in the Czech Republic for at least the next five years."

Czech ministry of Education, Youth and Sports, Katerina Valachova, commented: "We're proud to announce that Brno will host MotoGP again in 2016 and the four following years, thanks to the creation of a new public body involving the Meridional Moravia Government and the City of Brno."

The first Czechoslovakian Grand Prix was held at Brno in 1965, on the original 13.94 km long road circuit. The current circuit was first used for grand prix racing in 1987 and hosted the Czechoslovakian GP through until 1991. Brno did not appear on the calendar for 1992, but the event was revived in 1993 as the Grand Prix of the Czech Republic and has taken place every year since.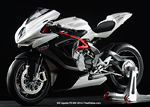 MV Agusta F3 800cc

The Devil Made Us Do It!
Testing the Ducati Diavel in Italy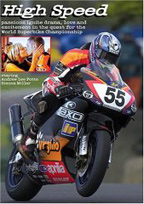 High Speed - the Movie
The best motorcycle racing movie ever made! Filmed on location at the World Superbike races , this an exciting romantic drama staring beautiful British actress Sienna Miller.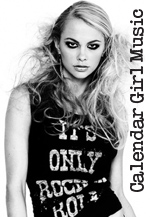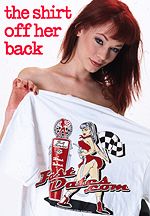 Order the Official
FastDates.com &
LA Calendar Bike Show
T-Shirts!