This Month in the Fast Dates Calendar
Guaranteed to be a Collector's Item! Beautiful Tarah Tobiason with Valentino Rossi's last Yamaha MotoGP race bike, the 2010 Yamaha M1.
It's the same model bike that team mate Jorge Lorenzo took to the 2011 MotoGP World Championship just a few months ago.
Order your own copy of the 2011 official SBK endorsed Fast Dates Racebike Swimsuit Calendar before they are all gone.
---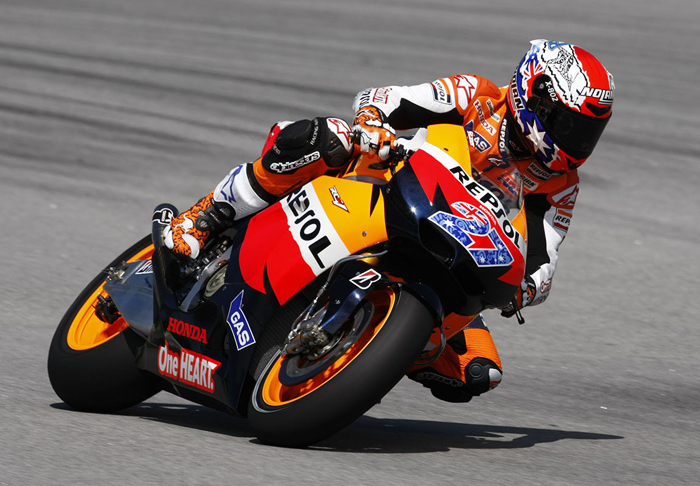 Casey Stoner's first appaearance on the Repsol factory Honda went well.
MotoGP Official PreSeason Testing at Sepang
Report Day 1 - Stoner leads the way on on opening day of MotoGP Official Test at Sepang
Sepang, Malaysia, Tues Feb 1st - Casey Stoner's progress on the Repsol Honda RC212V continued at a rapid rate on Tuesday when the Australian rider topped the opening day timesheet at the official MotoGP Test at Sepang. Posting a best lap of 2'01.574 – the only sub-2'02" effort – at the very end of the day Stoner was 0.403s faster than World Champion Jorge Lorenzo, who had been sat at the summit of the timings on his factory Yamaha M1 prior to his rival's late lap.
Indeed the RC212V performed well on day one, with Stoner's team-mate Dani Pedrosa third at just under five-hundredths of a second behind second position and showing little or no signs of hesitance with regards to his still recovering collarbone. The Spaniard, Stoner and third Repsol Honda rider Andrea Dovizioso (who placed eighth on the timesheet) were all testing various front forks on their bikes, whilst the Italian rode the 2011 chassis for the first time.
Marco Simoncelli, the HRC supported San Carlo Honda Gresini rider now entering his second season in the premier class, was fourth at marginally over seven-tenths off Stoner's marker, with Ben Spies completing the top five. The American took his factory M1 round in a best time 0.758s off the top time, having escaped uninjured from a fall inside the opening hour of the first day's riding.
On the track he scored his equal best result in his rookie MotoGP season in 2010 Álvaro Bautista, who is this year tasked with developing the GSV-R as Rizla Suzuki's sole rider, was sixth fastest as he worked through a range of new aspects including chassis, engine, suspension and electronics. Hiroshi Aoyama (San Carlo Honda Gresini), Dovizioso, and Colin Edwards (Monster Yamaha Tech 3) were the final riders to get within a second of Stoner, whilst Randy de Puniet was the highest placed Ducati rider in the opening day order in tenth position, 1.578s off top spot.
Riding the recently unveiled Desmosedici GP11 but with a modified fuel tank was Valentino Rossi, whose main focus was on his riding position as he continues to adapt his style to his recovering right shoulder. The Italian was 12th on the timesheet, leading a spate of Ducatis with factory team-mate Nicky Hayden, Pramac Racing's Loris Capirossi, and Aspar Team's Héctor Barberá following in the order.
British rookie Cal Crutchlow, with a similar shoulder hindrance to Rossi, was 16th on his Monster Yamaha Tech 3 M1 bike, just under 2.5s off top spot as he continues to make the transition to MotoGP. LCR Honda's Toni Elías was just behind, as he rode a 2010 factory RC212V chassis with a 2011 engine, and Karel Abraham (Cardion AB Motoracing) completed the field, riding two different Desmosedici machines for comparison.
HRC's testing workload was supplemented by the presence of Kousuke Akiyoshi, whilst Yamaha also had two test riders on track.
Rossi's 2nd ride on the Ducati since last Novemeber, saw him struggle with his strength after surgery, and bike set up, but was happy, much quicker and comfortable on the bike the last day.
Report Day 2: Pedrosa tops the Time Charts
Wednesday 2 February - Dani Pedrosa's fourth lap on Wednesday stood firm as the fastest of the second day of the official MotoGP Test at Sepang, with the Repsol Honda rider's top effort of 2'00.770 placing him well clear of the rest of the riders. Completing 39 laps of the circuit in total the Spaniard was immediately into his rhythm in the morning, and ended the day 0.664s ahead of second placed Casey Stoner.
The Australian – Pedrosa's team-mate – set his best lap of the day on his penultimate turn of the circuit, posting a 2'01.434 which meant that Pedrosa remained the first and so far only rider to break under the 2'01" barrier in this Test. Both he and Stoner rode on old front forks whilst third Repsol Honda rider Andrea Dovizioso tried a new option.
The Italian was fourth on the timesheet, just four-thousandths of a second behind Yamaha Factory Racing rider Ben Spies whose best time of 2'01.508 placed him third at 0.738s off Pedrosa's pace. The American set out to confirm the differing specifications between the two M1 machines he rode on day one, also working on engine settings, as he continued the process of working with his newly formed team.
San Carlo Honda Gresini duo Marco Simoncelli and Hiroshi Aoyama made it five RC212V prototypes inside the top six as they both got within two-hundredths of a second of Dovizioso. Simoncelli spent part of the day working on front suspension selections.
World Champion Jorge Lorenzo closed his day with the seventh best lap. The factory Yamaha man rode a new M1 chassis which he hopes will now be modified for the second Sepang Test in three weeks, and his time of 2'01.563 was 0.793s down on Pedrosa.
Álvaro Bautista (Rizla Suzuki) and Colin Edwards (Monster Yamaha Tech 3) rode the highest and fewest number of laps of the day respectively. The Spanish rider's 63 turns produced a best time of 2'01.687, whilst Edwards' 33 laps yielded an effort just over three-hundredths off that of Bautista as he tested new tyres for Bridgestone.
Héctor Barberá was the highest placed Ducati rider on his Aspar Team machine in tenth position, with factory rider Nicky Hayden 11th (+1.609s on Pedrosa) and Pramac Racing's Randy de Puniet 12th (+1.656s). The Frenchman had a crash inside the final hour of the day at Turn 9 which he fortunately escaped unharmed from.
As was the case on day one Valentino Rossi struggled with his shoulder, the Italian registering the 13th best time with a lap of 2'02.597 that came on the 40th of his 42 laps, and which left the Ducati rider 1.827s off Pedrosa.
Monster Yamaha Tech 3 rider Cal Crutchlow is also nursing a shoulder problem and the British rookie was lucky to avoid further aggravating the issue when he fell inside the final hour of the day. Crutchlow set a best time of 2'03.032 before his crash at Turn 6, which he attributed to a greasy surface due to the sweltering Malaysian heat.
Two Ducatis followed the Tech 3 man in the shape of Loris Capirossi's Pramac machine and Karel Abraham's Cardion AB Motoracing GP11, with Toni Elías' LCR Honda completing the timesheet at 3.256s off top spot. The third and final day of the Test is scheduled to commence at 10am local time on Thursday.
Marco Simoncelli was top dog after the final day of the Sepang MotoGP tests.

Report Day 3: First MotoGP Test of 2011, Final Day ends with Simoncelli on Top
Thursday Feb 3rd - The first on-track MotoGP action of the year concluded at Sepang on Thursday, and in an exciting opening chapter of the pre-season period it was Marco Simoncelli who topped the third and final day's timesheet in Malaysia. The San Carlo Honda Gresini rider posted a 2'00.757 on his second of 42 laps, an effort that registered the best time of the entire Test and which was just 0.239s off Valentino Rossi's 2009 circuit best lap. The Ducati rider Rossi has also been one of the main focuses of attention throughout these three days, and he ended Thursday tenth in the timings with a lap of 2'01.842 – 1.085s off his fellow compatriot's scorching marker.
Casey Stoner has been in fine form throughout this Test and the new Repsol Honda recruit was one of four riders to join Simoncelli under the 2'01" mark on the final day. The Australian's effort of 2'00.811 was noted on his 38th of 42 laps, thus continuing his pattern of setting his best time late in the day and showing no lingering effects of a fall at Turn 5 earlier on.
World Champion Jorge Lorenzo was just 0.088s off Simoncelli as he placed his factory M1 as the highest Yamaha of the day. The Spaniard, who performed a tyre test in the afternoon, was precisely 0.1s faster than Andrea Dovizioso, whose Repsol Honda machine was the third RC212V inside the top four by the close of play.
Ben Spies' integration into the Yamaha Factory Racing Team set-up maintained its smooth rate of progress. The American, using this Test to bond with his crew, finished Thursday with a time of 2'01.002 having ridden 60 laps, his best effort coming on the sixth of those. A brace of Hondas then followed, with Dani Pedrosa (+0.484s on Simoncelli) rounding off what has been an encouraging Test for the Repsol Honda rider who came into the Test hoping for no major problems with his collarbone. His best time from Wednesday also stood as the second fastest of the Test overall. Hiroshi Aoyama (+0.596s) appears to be making a slick transition to the San Carlo Honda Gresini set-up, and completed the highest number of laps of any rider with 63.
The highest placing Ducati on Thursday was that of Nicky Hayden. The factory team rider tried out different race settings on the GP11, and he and fellow American Colin Edwards (Monster Yamaha Tech 3) were the last two to come within a second of Simoncelli's top time.
Rossi then led a group of five Ducatis, the Italian running a new set-up on the final day and managing to deal with the chatter issue that had been affecting his GP11. Héctor Barberá (Aspar Team), Loris Capirossi and Randy de Puniet of Pramac Racing, and Karel Abraham (Cardion AB Motoracing) occupied positions 11 to 14.
British rookie Cal Crutchlow put in 44 laps on the last day, setting a time of 2'02.717 on his Monster Yamaha Tech 3 machine, with Toni Elías (LCR Honda) completing the MotoGP riders on track. Álvaro Bautista was absent from the final day due to illness, leaving Suzuki Test rider Nobu Aoki to carry out the Japanese factory's scheduled workload.
Marco Simoncelli (San Carlo Gresini Honda): 1st, 2m, 0.757s
"I'm really happy. In the Valencia test I realised that the new bike had good potential and I had a good feeling. If we consider that this is not my favourite track I have to be more than happy. I was very consistent yesterday and this morning I managed to make this extraordinary time. Then I did the race simulation, during which I have been constant and in the end I got exhausted, as in the race. Well, I'm glad to have gone 360 degrees. The team worked perfectly with the new team members. Everything has turned to perfection. We all improved, I, for one, and the guys working on the bike and I am convinced that this year we will be there. Of course, this is the first test and I don't want to get too hyped up, so we must continue to work with our feet firmly on the ground."
Casey Stoner (Repsol Honda RC212V): 2nd, 2m, 0.811s
"Today was definitely the best day, despite the crash. In general we made some nice steps forwards, alternating between the different chassis, trying to get a good feeling for them. We managed to make the bike work a lot better with used tyres and a different traction control system that catches the tyres a little quicker when they start to spin - which assisted with our corner speed. I'm really pleased with what I've found in this test, in fact it's a little better than what I expected. I'm happy with the overall package, just to be able to focus with such a good base set-up has been really important for us."
The MotoGP riders will next be on track from February 22nd-24th, again at Sepang, for the second official Test of 2011.
---
SBK FastDates Calendar Kittens Jaime and Heather learn to ride motorcycles on SpeedTV
February 1st, 2011 - Our official SBK Fast Dates World Superbike Calendar Kittens and Ducati Corse grid girls, Playboy Playmates Jaime Edmonson and Heather Rae Young got the opportunity to learn to ride motorcycles recently thanks to Speed TV. Both professional models who are best friends, shot with FastDates.com Calendar photographer Jim Gianatsis at this past season's Miller USA World Superbike round with all the top factory race Superbikes for the upcoming 2012 SBK Fast Dates Calendar which makes its world premier this summer July 1st 2011. It was at Miller that Jim Gianatsis introduced them to Speed TV editor Neale Bayly who offered to teach them to ride motorcycles in video segmanets for the SpeedTV.com website. SpeedTV is the official broadcast network partner in the USA for the SBK World Superbike Championship races.
---
Jakurb Smurz was quickest in WSBK winter testing this week at Portiamo on the Effenbert-Liberty Ducati 1198R
Privateers Jakub Smrz and Sam Lowes Top Offical 3-Day SBK Tests at Portiamo
Portimao (Portugal), Friday 28 January 2011 - Jakub Smrz proved to be the fastest rider in official Infront Motor Sports pre-season testing at Portimao. After three days of changeable weather conditions, the Effenbert-Liberty man's time of 1'43.503 remained unbeaten throughout, giving the Czech-based Ducati team a great start to life in WSBK racing.

Jakub Smrz: "We brought two bikes here, one with almost the set-up as the one I used for a while last year and one set up like the factory team of last year. That had some different things with geometry, gearing, swingarm and so on and I was fastest on that one on the first day. The other two days there was not so much do, because the conditions were not fully dry, not fully wet, most of the time. The team worked perfectly and it is great for them to start the season being fastest in this test."

Few riders ventured out in today's final two sessions, and it was Noriyuki Haga (PATA Racing Team Aprilia) who was fastest in the afternoon with Ruben Xaus (Castrol Honda) quickest in the morning as the rains came and went with great frequency, if little force.
In the overall three day rankings, Jonathan Rea (Castrol Honda) is second, and WSBK rookie Eugene Laverty (Yamaha World Superbike Team) third, with Tom Sykes (Kawasaki Racing Team Superbike) a confident fourth. Carlos Checa (Althea Racing) filled the top five places, with World Champion Max Biaggi (Aprilia Alitalia Racing Team) sixth, despite only taking to the track on the dry first day.

Michel Fabrizio (Team Suzuki Alstare) headed off Smrz's team-mate Sylvain Guintoli for seventh, despite crashing twice in the middle day. Leon Camier (Aprilia Alitalia Racing Team) was ninth and new WSBK rider Joan Lascorz (Kawasaki Racing Team) beat some established names to go tenth quickest. ADDITIONAL COVERAGE HERE
---
Eddie Lawson's 1982 AMA National Superbike Championship winning Muzzy KZ1000R Kawasaki with the Fox Twin Shock rear suspension set up by editor Jim Gianatsis

Looking Back 30 Years: Wes Cooley, Eddie Lawson and the Muzzy Kawasaki KZ1000R Superbikes
January 2011 - This time 30 years ago I was living in San Jose, CA, working at Moto-X Fox as their Marketing Manager and helping assisting with new product development. Our partner was Fox Shox who manufactured the industry's leading motocross suspension front forks and rear shocks at the time, with Moto-X Fox being responsible for marketing and sales of Fox Shox. The two Fox companies, Moto-X Fox owned by Bob Fox and Fox Shox owned by brother Bob Fox, were principally a motocross parts and apparel manufacturer and distributor at the time. I came to work there starting in 1979 with background as an AMA Pro Motocrosser and test rider, and having been the editor of Cycle News.
I still was racing motocross when I started working at Fox, but in 1980 as I turned 30 years old and had some pretty serious race crashes trying to ride as fast as I used to while just racing once a month, and not getting in much practice mid week with my full-time job at Fox. So I started making the transition from motocross to street bikes, and bought a beautiful new Suzuki GS750E streetbike to ride around San Jose in the beautiful nearby Santa Cruz Mountains with it famous Skyline Drive and the cool streetbike weekend hangout of Alice's Restaurant.
1981 AMA Superbike Champion Wes Cooley wearing the new line of Fox Streetbike Apparel, aboard my Fox Twin Shox equipped Suzuki GS750E, stops in downtown Los Gatos to pick up pretty model Paulette in this photo shoot I did for the 1983 Fox Catalog. Note the Yoshimura Race Exhaust, the Fox Forx Brace, and remember the front hydraulic brake activated anti-dive front forks?
Immediately I began looking at applying the top performing Fox Shox to the growing Superbike market, and creating and entire line of related streetbike apparel for Moto-X Fox. To help promote the Fox Shock and Apparel I began working in 1981 with reigning AMA Superbike Champions Wes Cooley and Yoshimura Suzuki. I prototyped new Fox Factory Reservoir Shox for Wes Cooley's Katana 1000 Superbike and signed Wes to a Fox Apparel contract. That first year I had all the top Suzuki riders at the AMA Nationals and Cooley had the best handling bike in the AMA Superbike Championship, but Wes had to settled for 2nd that year in the points behind Eddie Lawson on the powerful Muzzy Kawasaki.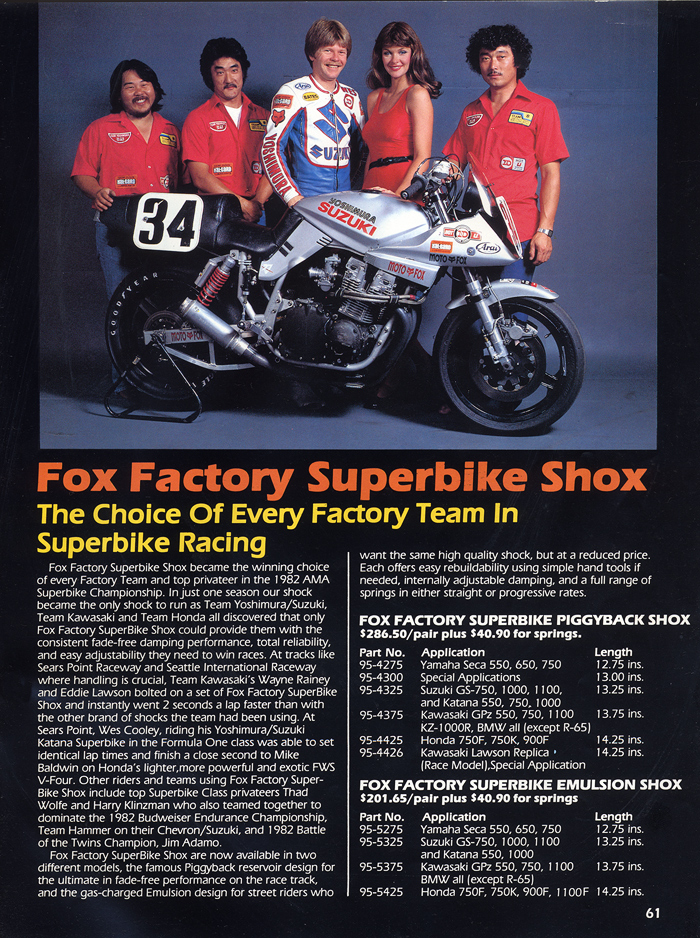 Above: When they were Yoshimura mechanics in 1982, to the left of Cooley is current Yoshimua R&D of America President Don Sakakura, and to the right, former President Sohiro Watanabe. I remember their rebuilding the Katana engine in their motel room in Montery during the AMA National that year. Right after the race they dropped steel weights into the open exhaust silencer as they pushed the bike to AMA Tech Inspection to be sure it passed the minimum weight after burning off tire rubber and engine oil, the bikes were so close on the weight minimum.
Coming into the 1982 Superbike season at Daytona it was obvious that Cooley and his Fox Shox equipped Katana were again going to be top contenders for the title. But I also wanted to see if I could convince any of the other factory teams to give the Fox Shox a try. Team Honda was running Ohlins twin shocks and Muzzy Kawasaki were running Works Performance. We lined up some race test dates and in back-to-back tests at Loudon, Willow Springs and Seattle Raceway, I was able to get both teams to go quicker on Fox Show. At Washington Raceway that year for the National, both Eddie and team mate Wayne Rainey gained a full 2 seconds a lap quicker switching to the Fox Shox which I set up for him, from the Works Performance shocks he had been using.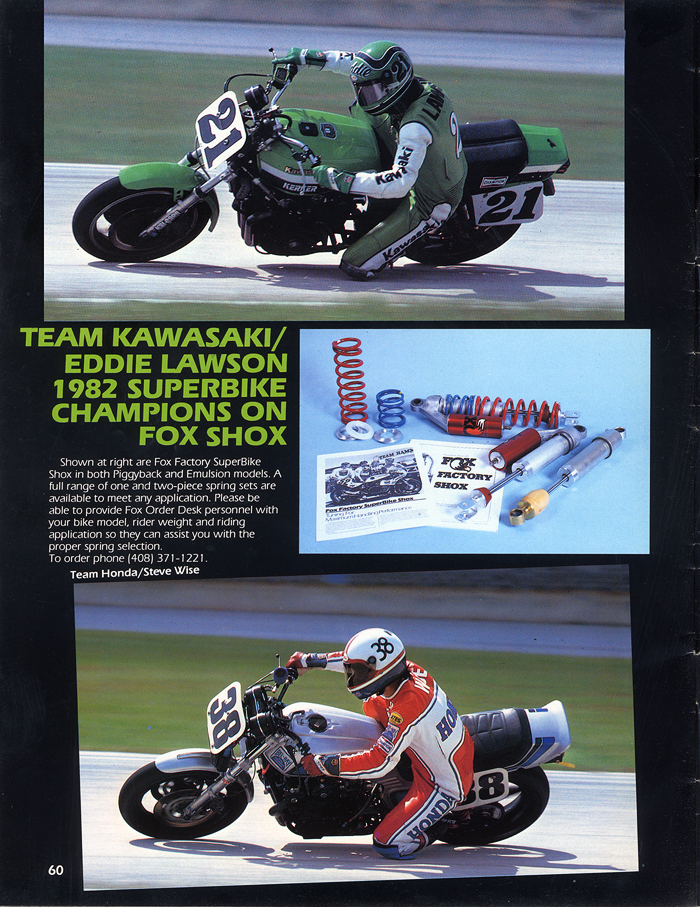 Both Lawson and Wayne Rainey finished out the 1982 Superbike season on Fox Show with Eddie winning the Championship again. And at Team Honda riders Steve Wise, Roberto Pietri and Mike Baldwin also finished the season on Fox. In fact, all top 10 bikes and teams in the 1982 Superbike Championship were on Fox Twin Shox that I tuned (internal valving and spring rates) for each bike and rider. I also helped in developing and switching all the factory Superbike teams over to the Fox Twin Clicker Single Shocks with their all-new single shock rear suspension for 2003. That's me in the Red Yoshimura jacket seated on the ground in the picture below, installing the new Fox Twin Shox on Lawson's winning Superbike at the Washington National. - Jim Gianatsis
Editor Gianatsis in the Yoshimua Jacket sets up Eddie Lawson's Kawasaki rear suspenison. Team manager Rob Muzzy checks the rear rain tire.
---
Czech Companny FGR Introduces World's Largest Displacement Motorcycle - a 2500cc V-6!
Czech Republic, January 24th, 2011 - After six years of development the small FGR motorcycle company in the Czech Republic has premiered a new Naked Bike named MIDALU. The bike features possibly the largest capacity motorcycle designed engine in the world today, if not ever, and is a luxury sport motorcycle fitted with the best components and many innovative solutions. FGR is currently the manufacturer of a recently introduced Czech FGR 125 MotoGP bike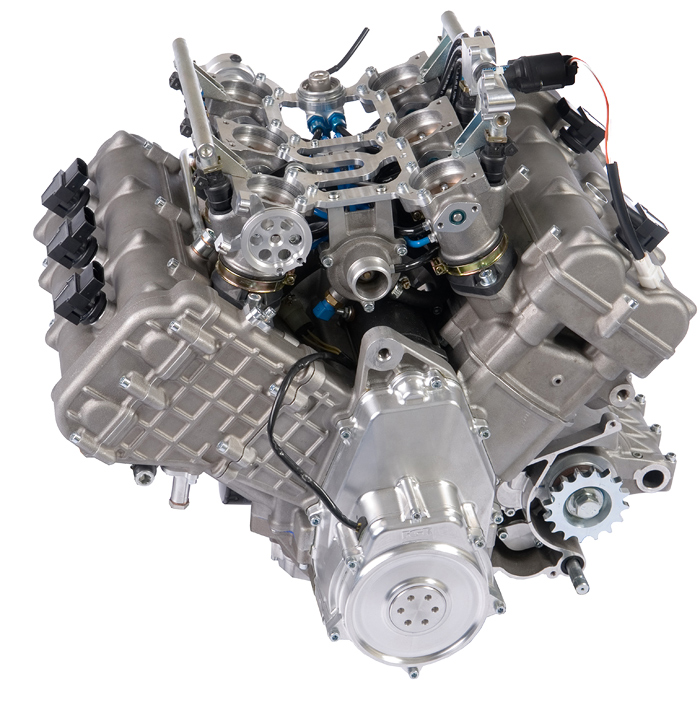 Brief History of the Project
Such a big project was unthinkable without grants, and in 2004 the FGR motorcycle engineering team applied for a drive unit grant for a 2.5 liter V-6 engine with the Czech Ministry of Industry and Trade. Actual work on the motorbike began in 2005 when the FGR 2500 V6 engine development grant was approved by the Czech Ministry. The endless drawings were followed by a model development and in 2007, a complete engine was built.
The engine exhibition took place in January 2008 in the FPOS company, which together with MOTO FGR and Machines – Felgr companies financed the whole project. The manager of the engine project ws Mr. Richard Pešek. The second part of the project started at the same year when the second grant on the motorcycle chassis was approved. The project was finalized only three weeks ago in December 12th 2010.
At the beginning of the second part of the project technical designer competition was announced, in which more than 40 interested designers participated. The best eleven were chosen into the final part and the decision was being made between Mr. Ladislav Škoda and Mr. Stanislav Hanuš, who finally became the winner of the whole competition and two years of intensive design drawings were launched. He followed up with what Mr. Kreuze started before him.
Motorcycle MIDALU
MIDALU features V-6 engine with the volume of 2.5 liters, which belongs to the biggest engine volumes worldwide. It is characterized by six exhaust endings and also, there is a similarity in a tube frame and a swinging fork with the racing motorbike FGR 125 GP. Very interesting is a solution of self-supporting carbon tank, which also serves as a seat, thanks to which the whole motorcycle weight is reduced. The actual MIDALU weight is 270 kg / 595 lbs. Participation on this project can be considered very unique in the Czech Republic comprising the efforts of 44 companies from Czech Republic, Germany and Italy.
The motorbike was introduced on Friday 14th 2011 in the culture house in Ústí nad Orlicí, exactly three years after the FGR 2500 V6 engine exhibition. The godfather of MIDALU has become Karel Abrahám, this FGR year´s MOTO GP rider.

Helping to premier the new bike was this beautiful Czech model (at left) who was fully body painted in the nude. We regret the manufacturer didn't provide a "before" picture so we could help chronicle the full development process...

In 2011 other motorbike testing will be performed and also the preparation for the first miniseries of six motorbikes will commence, should be ready for sale in 2012. Additional information and photos at www.motofgr.com
---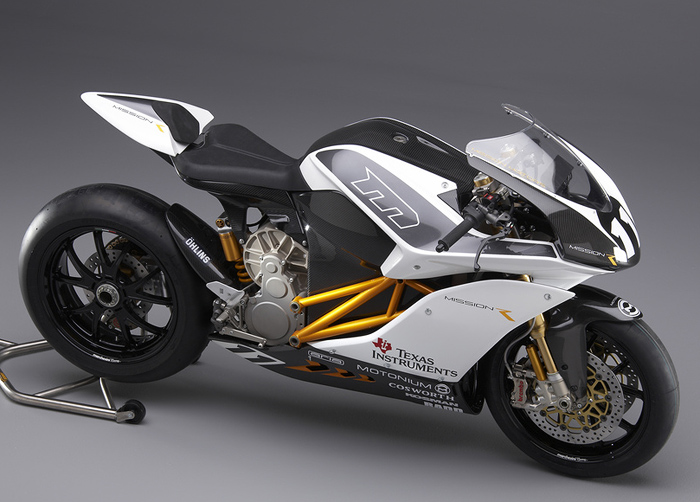 Mission R Electron Powered Superbike at Pro Italia and The Rock Store Feb 12-13th
Jan 26th - Pro Italia Motorcycles, a leading destination dealer of Italian motorcycles in Los Angles, and Mission Motors, a leading-edge developer of electric powertrain technology and sport motorcycles, announced they will be holding a joint event showcasing the Mission R Superbike on February 12 and 13, 2011. On February 12, 2011 Mission Motors and Pro Italia will be showcasing the Mission R motorcycle at Pro Italia, located in Glendale CA. This is only the second time the bike has been shown to the public following its international debut at the 2011 Long Beach International Motorcycle Show.
The Mission R features the latest components from MissionEVT, the EV powertrain technology arm of Mission Motors. The Mission R packs
14 kWh and 141 horsepower in a package smaller than a modern 600cc sportbike. The liquid-cooled 3-phase AC Induction motor creates 115 ft-lbs of torque at the crank from 0 to 6400 RPM, propelling the Mission R to a top speed of over 160mph in a singe gear. The MissionEVT 100kW
motor controller, with customizable regenerative braking maps and throttle maps, allows the rider to tune the bike to his or her preferences.
"Racing is in our DNA," Mission Motors' Founder Edward West said. "Mission Motors participated in the historic first Isle of Man TTXGP
in 2009. Later that year, we went to the Bonneville Salt Flats and set an AMA Speed Record for electric motorcycles in 2009.
The crucible of the racing circuit is one of the key ways we advance our technology. Pushing the envelope for what is possible with electric drive shapes not only the future of motorsports, but the future of transportation."
The Mission R will be at Pro Italia on Saturday, February 12, for a showing and seminars (noon and 2PM) and then will be brought to
the famed Rock Store on Mulholland Highway at 8AM Sunday, February 13, for a showing. CONTINUED
---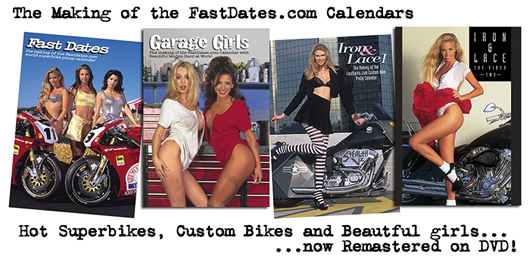 The Making of the FasDates.com Calendars DVD movies available in the FastDates.com Video Store.
---
There's more! Go to Pit Lane News Next Page

Also Visit: Fast Dates Calendar News • Iron & Lace Calendar News
Calendar Girl News • Meet the Models • Paddock Garage

Calendar Kittens, Paddock Garage, Screensavers, Iron & Lace Garage





MotorcycleSuperstore.com
Some of our Calendar Kittens can also at Playboy's website...

FREE! New Met-Art Model Galley Updated Daily - Stop Back Each Day


2011 Calendars!
with FastDates.com Calendar Kitten, Ducati Corse Grid Girl
and Playboy Playmate
Heather Rae Young!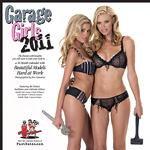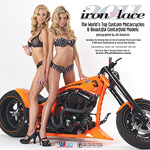 Click for even more Calendars!
---
World Superbike Review
Click to find DVD Coverage of Every Year!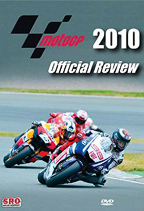 MotoGP Review
Click to find DVD Coverage of Every Year!
---
Ducati Marlboro Riders Improving at Sepang
Sepang Day 2 -The rain that was predicted for the second day of testing in Sepang, Malaysia, never appeared, and both Ducati Marlboro Team riders were able to take full advantage of the conditions, starting from the track's 10:00 a.m. opening. Valentino Rossi finished approximately 20 minutes before the day ended at 6 p.m., satisfied with the work carried out on the GP11, and with status of his still-healing shoulder.

Nicky Hayden lowered his best lap time from yesterday by over a second, and he hopes to take a more decisive step forward during tomorrow's final of the first winter test of 2011.
Nicky Hayden (Ducati Marlboro Team) 11th, 2'02.379 (62 laps)
"We've been quite lucky with the weather, it rained the first two days I was here, but it's been sunny since the test started. Things definitely went a little bit smoother today—we dropped over a second from the lap time—but the gap to the front is still pretty big. I had a problem with vibration, and we spent a lot of time working to eliminate that. We're going in the right direction, and we just need to keep taking small steps. We checked a lot of fork settings, some riding positions, and different geometry. It's cool to see that the team atmosphere is really positive, not just between me and Valentino, but with the engineers too. I'm not happy to be this far off the pace, but it's still early."
Valentino Rossi (Ducati Marlboro Team) 13th, 2'02.597 (42 laps)
"I'm happy because I was able to ride again today. I did another 42 laps, which is reassuring. Even when I work my shoulder hard, I'm finding that it doesn't get worse, and I don't suffer too much, to the extent that I was able to start again this morning without having lost anything compared to yesterday. Actually, the shoulder is even getting better as I ride, and I'm able to make the movements that are required. Obviously, it's still a handicap, because eventually I begin to lose strength and the pain increases, but we were able to do some good, consistent work. We tested some new fairings, trying out the aerodynamics. There's still a little vibration at the front that we weren't able to eliminate, but we have some cards we can play tomorrow to address that. We have to get a little more experience to better understand the bike's reactions when we change tires, from soft to hard and vice versa. If the weather stays nice, the track conditions will continue to improve, and I think lap times could drop a bit. Naturally, beyond feeling increasingly comfortable on the bike, one of our goals is to be able to ride it more easily. We're satisfied with the progress we're making.
Ducati Team Ends Sepang Test with Major Progress
Thursday Feb 03 - The first pre-season MotoGP test of 2011 ended today at Malaysia's Sepang circuit. Valentino Rossi and Nicky Hayden were able to take advantage of three full days on the track with no rain, a rare occurrence in this Asian country, and that enabled the Ducati Marlboro Team to return to Italy with a large quantity of information and data that can be used to continue the development of the GP11.

Valentino Rossi pronounced himself very satisfied with the progress made on the GP11's setup, allowing him to drop his best lap time by over seven tenths compared to yesterday. Despite being limited by his still-healing shoulder, the Italian was also happy with his physical progress and with the work done by his team.

Nicky Hayden also improved each day, and he looks forward to seeing the fruits of his labor at the next test, which will once again take place at Sepang, February 22-24.

Nicky Hayden (Ducati Marlboro Team) 8th, 2:01.534 (60 laps)
"It's great to be back here, and to be back on the bike. We had three important days with a lot of work to do. Of course I don't like to still be so far away from the leaders, but we've reduced the gap every day. Today it looked like it could rain at any time, so we did a lot of laps in the morning and found some stuff we like. We chased the chatter a lot, which cost us time trying to figure out what's going on. Last year, that was something we only had a problem with at this one track. We don't want it anywhere, but it could be a problem that's not related to the GP11 in general and is specific just to this track. We also tested some tires for Bridgestone and gave them some information that can help down the road. We realize there's still a lot of work to do, and that starts with the rider. When we come back, we'll keep reducing the gap to the front guys."

Valentino Rossi (Ducati Marlboro Team) 10th, 2:01.842 (52 laps)
"I'm very happy because before coming here, I expected to do 20, 30 laps per day, and as it turns out, I did around 40 each of the first two days and over 50 today. Of course I was really finished by the end, in part because the rest of my body has to work differently; my left arm has to do extra work, so it's very tired. But I'm really happy with my shoulder because it's improving day-by-day, and even after the stress of having ridden a MotoGP bike at the limit, I don't have any problems: now it's just a question of strength. My mobility has improved a lot, and I no longer think my physical limitations cost me a second; let's say I lose five or six tenths, especially on braking and in corner entry. Anyway, we worked well today too, and we were able to collect a lot of data and solve the chattering problem we were experiencing. Obviously, there's still a lot to do, but compared to the start of the test, we've definitely gotten closer to the base setup we're looking for. There's no need to change the Desmosedici's character; we need to take advantage of its best characteristics—its stability and its engine—and improve the other areas, especially the in-corner behavior, to make it turn better. In any case, the overall evaluation of the test is definitely good; today we're a second off the top riders, and also in the afternoon, riding with race tires, the distance stayed around seven or eight tenths. I still have to do more kilometers in order to understand other aspects of the GP11 but, although I have to change my riding style a little, I now feel much more at home with the Ducati."
Honda Dominat at Sepang
Day 2 - Dani Pedrosa (Repsol Honda RC212V) led the charge on the second day of testing at the Sepang Circuit in Malaysia, with Honda riders sweeping five of the top six spots to confirm the off-season work done by the team's engineers on the Honda RC212V.
On a typically sweltering Malaysian day, Pedrosa threw down the marker early, improving his Tuesday lap time by almost 1.3s to on the fourth of his 39 laps to finish the day with one of the fastest laps ever of the 5548m circuit.
The lap of 2m 00.770s came close to the 2m 00.518s circuit best lap set in 2009 qualifying, and it was much faster than the fastest ever race lap. It was also comfortably faster than his team-mate Casey Stoner, who was second (2m 01.434s) at a gap of 0.664s.
Pedrosa tested a new engine, rear shocks and chassis configurations, already thinking ahead to the next test here in Sepang in roughly three weeks' time.
The Spaniard's performance was made more impressive because of his slightly diminished physical condition. Pedrosa broke his collarbone and injured his shoulder at last year's Japanese Grand Prix at Motegi and has yet to regain full fitness.
Not so for Stoner, who dominated the first day's proceedings. In his second day in factory colours, the Australian slightly improved his lap time, while turning in an impressive 60 laps. The best of the 60 came on his penultimate lap.
Stoner couldn't get the most out of the softer rear Bridgestone as he continues to gain comfort and confidence with the RC212V.
Pedrosa and Stoner stayed on the 2010 front forks, while Andrea Dovizioso, the third member of the Repsol Honda team, tested the 2011 forks. Dovi finished with the fourth fastest time, only 0.078s slower than Stoner. The Italian improved his position by four places and his time by a second overnight. Like Stoner, Dovizioso wasn't able to make the most of the softer rear tyre, though he was hopeful of an improvement on Thursday.
Marco Simoncelli (San Carlo Honda Gresini RC212V) came within 0.010s of Dovizioso, while finishing with the fifth fastest time of 2m 01.522s. His new team-mate, Hiroshi Aoyama, was only 0.012s off Simoncelli's pace and the fifth Honda rider in the top six.
"Super Sic" was more concerned with being on the pace on race rubber, rather than an outright fast lap on soft tyres, and on that count he was successful. He plans to conduct a full race simulation on Thursday, which he admits will test his physical condition as well as the factory RC212V.
Aoyama scored the best finish of his rookie MotoGP season here at Sepang and he continued to take advantage of his familiarity with the circuit. The Japanese rider plans to consolidate his settings from the first two days of the test for day three.
The day wasn't as kind to Toni Elias (LRC Honda MotoGP). His re-entry into the premier MotoGP class after a one-year hiatus continued to be a challenge, with the 2010 Moto2 World Champion carding the 19th fastest time. The Spaniard made a number of changes to correct issues with braking and direction change, and he was confident that there was more to come on Thursday.
The test concludes on Thursday before a 19-day break, after which the teams will reconvene at Sepang for the second test of the pre-season.
Dani Pedrosa (Repsol Honda RC212V): 1st, 2m, 0.770s
"I think it's the first time I've ridden so fast on this track, but you're just fresh in the morning and I did four very good first laps. I was not looking for a time, but I saw that the track conditions were good and I pushed. The closer you get to the limit, the clearer the changes you are doing on the bike become, which lead you in the right direction. Today I tried the new engine, which has improved from Valencia, some chassis configurations and rear shocks. Tomorrow the plan is to continue comparing both bikes and it would be great to come away with the chassis and engine decided for the next test."
Casey Stoner (Repsol Honda RC212V): 2nd, 2m, 1.434s
"Yesterday we really didn't expect the best time, today we expected a bigger difference with the soft tyre - but with the chassis we chose we just couldn't get the best out of the tyre. Tomorrow maybe we can focus a little more to compare the chassis again and then see which direction to go from there. We've got a few other small things here and there but they can wait until the next test. Now I'm starting to understand the bike a bit better and when I ride it, it feels more like home."
Andrea Dovizioso (Repsol Honda RC212V): 4th, 2m, 1.512s
"I'm satisfied with the work done today. We have a good base that works well on different tracks. We started comparing again the 2010 and 2011 front fork and decided to stick to the 2011 version because it allows me to brake harder even if a small vibration still remains in the middle of the corner. I'm very happy with the pace I had today, but I am still not happy with my ability to improve my lap time when I try to push harder on the softer tyre."
Honda Riders
Top Sepang Tests
Sepang Feb 3rd - Honda riders swept the top three overall spots and four of the top five at the conclusion of the first three-day test of the year at the sultry Sepang Circuit in Malaysia.
For the third day in a row a different Honda rider led the charge. Today it was Marco Simoncelli (San Carlo Honda Gresini RC212V), who was not only the fastest rider on the day, but fastest overall.
The tall, lanky Italian got off to a quick start, attacking the 5548m circuit outside of Kuala Lumpur in 2m 0.757s on only the second of his 42 laps aboard his full factory Honda RC212V. It was a lap that no one could match and "Super Sic" finished the three-day test 0.013s faster than Dani Pedrosa (Repsol Honda RC212V). The lap was only 0.239s slower than the fastest ever lap of Sepang set in qualifying in 2009.
The second-year MotoGP rider was buoyed by his results, saying at this time last year he was having a difficult time adjusting to the power of the premier-class machine after years on a 250cc two-stroke. But none of that trepidation was evident today, as he validated the important work done during the off-season by Honda engineers.
Simoncelli might have gone even faster had he concentrated on a single fast lap. Instead, he confirmed the improvements of both his team and Honda engineers by doing a simulated race run in the afternoon, 20 full laps, plus in and out laps.
Pedrosa was sixth on the day, but second overall in a test that ended with the top riders separated by barely perceptible margins. Pedrosa's lap of 2m 0770s from Wednesday stood up as the second fastest time. The 2010 MotoGP World Championship runner-up finished Thursday with the sixth fastest time, but only 0.239s off Simoncelli's pace.
The Spaniard had arrived in Malaysia concerned with the recovering health of his left collarbone and arm. Pedrosa suffered a double fracture of the collarbone in practice for last year's Japanese Grand Prix in Motegi and continues to regain strength. The durability of the shoulder and arm wasn't an issue, with Pedrosa completing a 12-lap run to check his fitness level.
Second to Simoncelli today was first day leader Casey Stoner (Repsol Honda RC212V). The 2007 World Champion continued to improve his comfort level on his new team with a lap that was a mere 0.054s from the top spot today. His lap of 2m 0.811s put him third overall for the test, giving the Honda riders a sweep of the virtual podium.
Stoner was one of three Honda riders to crash on Thursday. The Australian had a minor spill in Turn 12 when he touched the white line, but was unhurt and quickly rebounded.
Andrea Dovizioso (Repsol Honda RC212V) finished the day with the fourth fastest time which was only 0.188s off the day's fast time. Fifth overall for the test, Dovizioso pronounced himself content with the work done, while looking forward to returning here in less than three weeks' time to continue the important pre-season work.
Hiroshi Aoyama (San Carlo Honda Gresini RC212V) had his best result of his rookie 2010 MotoGP season at Sepang and he finished in the same position today. The Japanese star was seventh on the day and seventh overall after clocking a day's best 63 laps in the typically tropical weather. His lap of 2m 1.353s was only 0.596s slower than his teammate Simoncelli's best and his fastest ever in Malaysia by 1.3s. Aoyama also fell early on the final day, but his testing regimen was barely interrupted.
Closing the gap to the leaders was Toni Elias (LCR Honda MotoGP), who revealed that he'd been under the weather since arriving in Sepang. The Spaniard had flown to Sepang a week early to get acclimated to the tropical heat, but just prior to the test came down with the flu. Being at less than peak physical form was a detriment as the 2010 Moto2 World Champion in his re-entry into the MotoGP class after a one-year break.
Elias finished a deceptive 17th fastest, but closed the gap to the top time by more than a second overnight.
HRC test rider Kousuke Akiyoshi was the third Honda rider to fall. The veteran rider wasn't as fortunate as his peers and it was later confirmed he had suffered a fracture in his left arm
New Roadrace Books, Videos and Playstation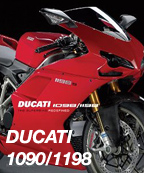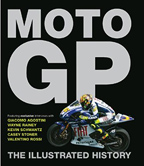 Yamaha's Jorge Lorenzo and Ben Spies wrap up a successful test at Sepang
Sepang Feb 3rd - Today saw the final session of the first official MotoGP test of 2011 at the Sepang circuit in Malaysia. Yamaha Factory Racing Team riders Jorge Lorenzo and Ben Spies spent the three days on track evaluating a number of development steps for the 2011 YZR-M1 ahead of the new race season which kicks off next month. Lorenzo's session focused on a series of shorter runs as he continued evaluating the various developments, impressing his team as he maintained a faster pace through the afternoon despite the increased track temperatures. The reigning World Champion finished the day in third position, just 0.088 seconds off the top of the time sheets. New factory rider Spies was again among the fastest riders on track for the majority of the day whilst working through various electronic settings on his bike. This test also marks the first time the Texan rider's complete crew have worked together.
The riders will now travel to Bangkok for public appearance in the city on Saturday 5th of February, then heading home for a rest in advance of the second official test here at Sepang on the 22nd February.
Jorge Lorenzo
3rd, 46 laps 2'00.811
"I'm very happy after the three days, it has been one of the best winter tests, normally we have more issues to feel good. The bike feels better but we still need to improve some points. I think the next test will see us take the next step. This afternoon when it was really hot on the track I still managed to put in a few fast laps which has given me the confidence that we are heading in a good direction. Ben is doing a very good job, I spoke with him yesterday and we discussed many things about the bike, he's a good team mate."
Ben Spies
5th 60 laps 2'01.002
"For the second and third day we did very consistent times so I'm very happy with it, it shows the consistency of the bike. There are some things we still need to work on. We tested two configurations of engine and we know which direction we want to go in now which is great. We also worked on some electronics for fuel consumption without compromising lap times and we found a good solution for that as well. We'll come back with some different goals in two weeks to look at being a bit faster and also test some different tyres. We've definitely done what we needed to do here. It's been good riding alongside Jorge, we've both worked hard to deliver important information which the team can now take away and work with."
Wilco Zeelenberg - Team Manager "Jorge feels quite comfortable on the bike. He's got more patience this year and has taken a very considered approach to the test. I'm happy that we've completed a successful test with both riders on good form having blown off their cobwebs. We have enough data to decide which direction we have to go in now for our next visit here which was our first priority. We've seen it's very competitive over the last couple of days with more riders than last year able to compete for the podium so I think it's going to be a very exciting season."
Massimo Meregalli - Team Director "A good final day for Ben today, again he was straight up to a good pace which he was consistent with over the session. This was the first opportunity for all of Ben's crew to work together, I am very satisfied to see there were no problems and they fit together well. Overall as a team we are pleased with this Sepang test, everyone has worked hard to ensure that on both sides of the garage we have tested everything we needed to. We can now go away and prepare for our next session here later in the month where we are confident we will make another step forward in our development for the 2011 bike to be ready for the start of the season."
Positive start to 2011 for Monster Yamaha Tech 3 Team
The Monster Yamaha Tech 3 Team concluded a successful start to preparations for the 2011 MotoGP world championship today with Colin Edwards and Cal Crutchlow satisfied with significant progress made at the end of a three-day test at the Sepang circuit in Malaysia.
Experienced American Edwards took full advantage of dry conditions throughout the test to evaluate a host of new upgrades on his Yamaha YZR-M1 machine. The 36-year-old completed 125 laps, working closely with his crew to assess a revised engine, chassis and electronics package he will campaign in 2011.
Edwards ended with a best time of 2.01.651 to finish ninth overall, the Sepang test highlighting just how competitive the 2011 World Championship is likely to be with the top ten riders split by just over one second.
Crutchlow was also buoyed by his hugely encouraging performance, the British rider clocking a best time of 2.02.717 to finish 17th on the final timesheets in what turned out to be a productive second test with the Monster Yamaha Tech 3 Team.
Crutchlow was able to quickly master the long and technical Sepang circuit he'd never seen before and he overcame constant discomfort in his left shoulder following pre-Christmas surgery to expertly build up his confidence and speed with his YZR-M1 machine.
Crutchlow made a brilliant recovery from a high-speed crash on the second afternoon to knock nearly 1.3s off his time from the first day, as he completed 127 laps by the time the test reached its climax. Edwards and Crutchlow will back on track at Sepang on February 22 for the second of three pre-season tests ahead of the first race in Qatar on March 20.
Rizla Suzuki upbeat despite Bautista being sidelined on final day
Feb 3rd - Rizla Suzuki has completed the first test of 2011 in positive spirits, even though Álvaro Bautista was unable to take part in the final day of testing at Sepang due to illness
Bautista had two successful days at the Malaysian circuit, recording his fastest ever time over the 5,548m track and evaluating a huge amount of new and updated parts for the Suzuki GSV-R. He managed to make one short run today, but came back to the pit-box and had to stop riding due to severe stomach cramps that had affected him all test and got worse today. Bautista returned to the team's hotel and although he came back to the track later in the day, he was unable to resume riding.

Team Test Rider Nobuatsu Aoki took over Bautista's riding duties for the rest of the test and was able to do the final assessments of the latest specification engine, as well as chassis tests and comparisons of different engine maps and electronics. His input and data will be very useful as the team now return to the factory to continue the development of the machine in time for the start of the season.

Honda's Marco Simoncelli recorded the fastest time today.
Rizla Suzuki and Bautista will next be in action at another three-day test in Malaysia, which gets underway on Tuesday 22nd February. The first round of the 2011 MotoGP World Championship is scheduled for Sunday 20th march at Losail in Qatar.
---
New PlayStation
Racing Games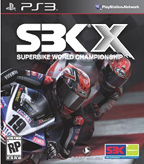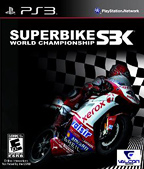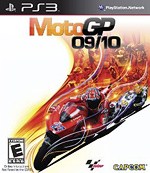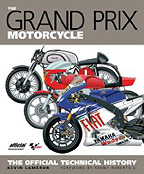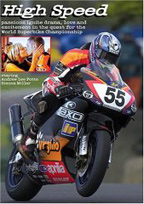 High Speed - the Movie
The best motorcyce racing movie ever made! Filmed on location at the World Superbike races , this an exciting romantic drama staring beautiful British actress Sienna Miller.
---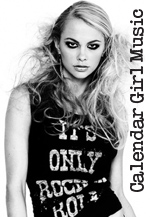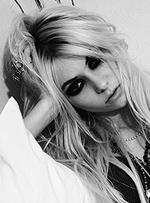 Taylor Momsen
The Pretty Reckless
Chicks That KICK ASS!
NCAA Womens' Vollyball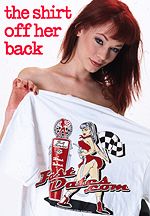 Order the Official
FastDates.com &
LA Calendar Bike Show
T-Shirts!
---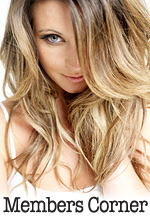 Hot Bikes, Sexy Kittens
Your Exclusive Grid Pass
also includes....
---


Erotica Archives
FREE New Model
Galley Updated Daily
Warning Contains Nudity
---