2013 World Superbike Championship title contendors and race winners Tom Sykes (66) and Eugene Laverty (58) came out on top amid heated 6 rider battles for the race wins both days as World Superbike returned to Laguna Seca Raceway.
SBK Eni World Superbike Championship, Laguna Seca USA, Round of 12 of 14
Tom Sykes / Team Kawasaki Leaves America With An Extended Points Lead
Laguna Seca, USA, September 30th, 2013 -Tom Sykes added a fourth place in Race Two on Sunday today, together with his Race One victory yesterday, Saturday to take a 23-point advantage away from the 12th round of the series, as David Salom scored a strong ninth place.
Sykes was leader of the second race at Laguna for 21 of 26 laps but in the final two circuits he got passed by three riders and had to settle for fourth place. He had been fighting unexpected traction issues exiting corners for most of the race and rode well to stay in the lead for so long, but he was unable to make the most of his machine's performance as he could not get the power to the ground as he wanted.
His first race win on Saturday added to his 13 points for fourth today take Tom to a leading total of 361 points, with two rounds and four races remaining – the first next weekend in France at Magny-Cours.
The overall team performance at Laguna was strong as it was a new track for Tom and his team to face, while most of his top rivals had been here many times before. With regular team rider Loris Baz missing through injury David Salom's ninth place in race two today was a good result for a rider more used to racing in the Supersport World Championship. He improved all weekend and rewarded his opportunity to race in SBK with good points scores.
Sykes and new second place rider in the championship Eugene Laverty are now tied on seven race wins apiece, as Tom looks to Magny-Cours next Sunday to repeat the race victory he took there last season on the Ninja ZX-10R.
Tom Sykes: "It was great to win yesterday and I led for a long time today but that was the first time we have struggled with grip all weekend. We were six or seven tenths off our best times in the same track conditions and we have to think about why that was. We know what our potential was here again today. Overall, we have extended our championship lead but it would have been nice to taken that second podium! We can keep improving and we have a couple of good circuits coming up so we will move on with confidence. In less than a week's time we will be in France and doing it all over again. We have worked hard and well all race weekend and took a win on Saturday."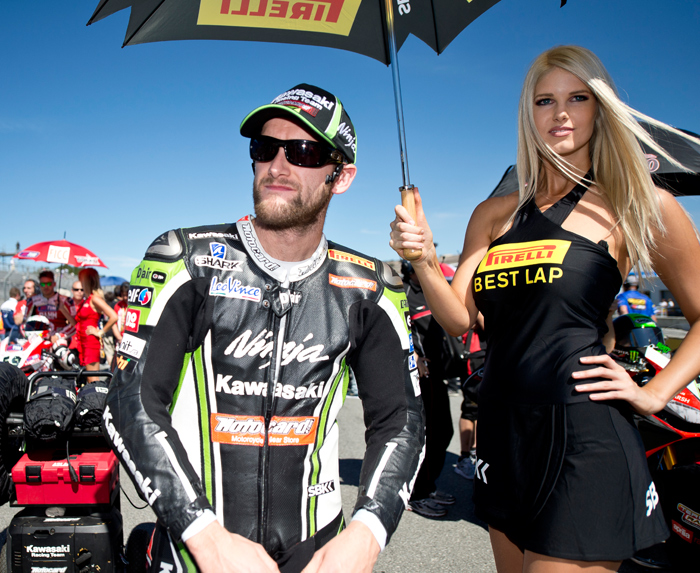 Tom Sykes on the Laguna Seca starting grid with Fast Dates Calendar Kitten Torunn Svesind.
Preview: World Superbike Returns to Laguna Seca
Laguna Seca, California, USA, September 27-29th 2013 – The eni FIM Superbike World Championship returned this weekend to Mazda Raceway Laguna Seca, for the twelfth round of the season. The last time the 3.601m spectacular and challenging Californian track hosted a round of the series was on July 10th 2004, with former WSBK regular Chris Vermeulen who stole the show by winning both races - onboard the Ten Kate Honda CBR1000RR.
The US Round featured a revised schedule compared to the usual two-race format on Sunday: Race 1 will be contested on Saturday afternoon (after the morning's Tissot-Superpole), while the second and final race of the weekend will take place the following day. With the title chase being a 4-way battle, Championship contenders Sylvain Guintoli (Aprilia Racing Team) and Marco Melandri (BMW Motorrad GoldBet), second and fourth in the standings respectively, will try and take advantage of their track knowledge, having previously raced there in MotoGP.
Points leader Tom Sykes (Kawasaki Racing Team) – having a "one-off " team mate in WSS regular David Salom, substitute rider in USA for Loris Baz - is eager to get to grips with the iconic "Corkscrew" corner, likewise Istanbul's double race winner Eugene Laverty (Aprilia Racing Team), who managed to narrow the gap to the top from 40 to 26 points in the last event.
Blake Young replaced injured Leon Camier in the FIXI Crescent Suzuki Team: the rider from Wisconsin is at his second-ever participation to a WSBK round - first one was in 2009 at Donington Park, with Alstare Suzuki.
Leon Haslam (Pata Honda World Superbike) is the only current WSBK rider who raced before at Laguna in a World Superbike event (2004). Michel Fabrizio and him are hoping for some good results for the Dutch team at the North-American venue.
New recruit for Team Red Devils Aprilia Toni Elias is looking for another strong performance, after the successful debut in WSBK during the last round, while Niccolò Canepa will step in for Carlos Checa to join Ayrton Badovini in the Team Ducati Alstare. Canepa already raced this year with the Belgian squad at Donington Park.
Local riders Roger Hayden – former WSBK rider with Team Pedercini Kawasaki (2010) - and Danny Eslick will be wildcards for the event, onboard the Suzuki GSX-R1000 of Michael Jordan Motorsports Team. Moreover, Aussie Glenn Allerton (Next Gen Motorsports BMW) will be again on track as one-event participant, after the Season Opener at Phillip Island.
Standings (Round 11 of 14): 1. Sykes 323; 2. Guintoli 315; 3. Laverty 297; 4. Melandri 290; 5. Davies 239; 6. Baz 180; 7. Rea 176; 8. Fabrizio 168; 9. Cluzel 141; 10. Giugliano 139; 11. Camier 114; 12. Badovini 107; 13. Neukirchner 84; 14. Checa 80; 15. Haslam 78; 16. Sandi 45; 17. Iannuzzo 25; 18. Elias 21; 19. Aitchison 20; 20. Clementi 18; 21. Canepa 11; 22. Lundh 10; 23. Lai 8; 24. Reiterberger 7; 25. Allerton 6; 26. Uprak 5; 27. Smrz 4; 28. Stauffer 4; 29. Ercelik 3; 30. Akiyoshi 2; 31. Haga 2. Manufacturers: 1. Aprilia 419; 2. Kawasaki 377; 3. BMW 354; 4. Honda 216; 5. Suzuki 193; 6. Ducati 144; 7. Yamaha 4.
Maiden Tissot-Superpole of the season for Sylvain Guintoli
Superpole Saturday 28th – The Mazda Raceway Laguna Seca hosted today one of the most challenging Tissot-Superpole of the season, that was won by Sylvain Guintoli (Aprilia Racing Team) at the very last minute thanks to a 1'22.683 lap-time, new Best Lap for the track. The Frenchman – who scored his second ever Superpole, first one this year - edged out Championship leader Tom Sykes (Kawasaki Racing Team) by just 0.015s, while other works Aprilia rider Eugene Laverty had to settle for third, after crashing at Turn 3 in the final stages.
Fourth place Niccolò Canepa (Team Ducati Alstare) will share the second row of the grid with Chaz Davies (BMW Motorrad GoldBet) and Davide Giugliano (Althea Racing Apriila), while Davies' team mate Marco Melandri will start the two races – the first one scheduled for today at 2pm local time – from seventh place.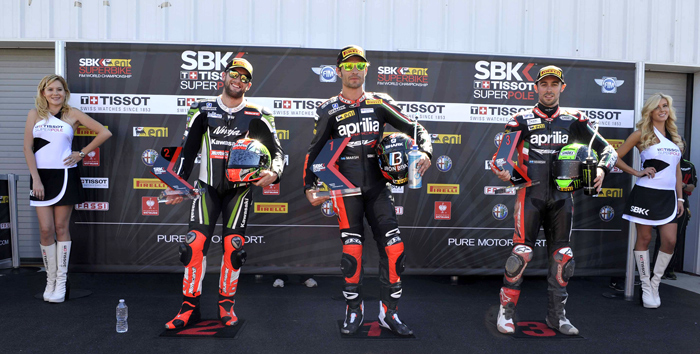 FastDates.com Calendar Kittens Halle and Jessica Harbour play bookends to Superpole winners Sylvain Guintoli, Tom Sykes and Eugene Laverty. Click to go BIG.
Superpole Times: 1. Guintoli (Aprilia) 1'22.683 average 157.179 kph; 2. Sykes (Kawasaki) 1'22.698; 3. Laverty (Aprilia) 1'22.728; 4. Canepa (Ducati) 1'22.824; 5. Davies (BMW) 1'23.040; 6. Giugliano (Aprilia) 1'23.353; 7. Melandri (BMW) 1'23.363; 8. Cluzel (Suzuki) 1'24.079; 9. Badovini (Ducati) 1'24.789; 10. Hayden (Suzuki); 11. Eslick (Suzuki); 12. Haslam (Honda); 13. Fabrizio (Honda); 14. Aitchison (Kawasaki) 1'24.364; 15. Elias (Aprilia).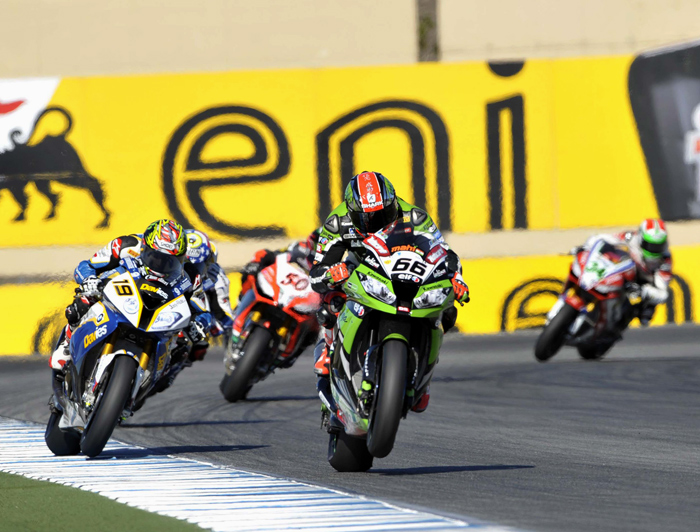 Tom Sykes extends Championship lead after Race 1 win,
Sylvain Guintoli left devistated after running away twice before Red Flag restarts
RACE ONE Saturday 28th – Tom Sykes (Kawasaki Racing Team) has won Race 1 at Mazda Raceway Laguna Seca, which was eventually contested over 12 laps, rather than the scheduled 26 due to two red flags, caused by the crashes sustained firstly by Danny Eslick (Michael Jordan Motorsports Suzuki) and then by his team mate Roger Hayden.
The "unusual" Saturday at Laguna Seca, with Superpole and Race 1 on the same day, came to a decidedly exciting finish. In Superpole Sylvain Guintoli finished ahead of the rest for the first time this year, followed in third place by team mate Eugene Laverty who suffered a harmless crash. Considering the pace the two Aprilia riders had demonstrated, all the signs leading up to Race 1 were encouraging.
 
At the start Sylvain took control immediately, creating a gap in front of his nearest rivals within a few laps, while in the pursuing pack it seemed like Eugene would be able to make up ground and fight for the podium. However, the red flag came out in the seventh lap because of a deflated air fence which had been damaged by a crash. So there was a restart with the race reduced to 20 laps and everyone seemed to be following the same script: Sylvain in front of the rest, fast and focused, with Eugene riding for a podium finish. But hard luck nipped any chance at running away in the bud when the second red flag of the day came out for the same reason.

When the red lights went off for the third time, with the race shortened even further, Sylvain Guintoli got tangled up in the bottleneck on the first turn, losing positions and having to fight his way back. On a narrow and technical track like Laguna Seca overtaking is quite demanding and the reduced race length (12 laps) wiped out all the work that had been done during the test sessions on tyre wear and pace. This gave the less prepared riders from this point of view an advantage.
 
In the exciting final laps Sylvain had to give up a few positions and settle for a fifth place finish, a result that definitely betrays the potential of his RSV4 on the Californian track. Eugene Laverty rode an excellent race, grabbing the third step of the podium away from his rivals with a spectacular pass on the "corkscrew" in the last lap.
FastDates.com Calendar Kittens Jessica Harbour and Halle were the official SBK Umbrella girls at Laguna Seca.
Chaz Davies was third on the grid again, Marco now started from fourth. The BMW duo initially stormed to the front, with Chaz taking the lead and Marco improving to second. After six laps, the two RRs were still in first and second positions, but Tom Sykes (GBR) was pushing from behind. He overtook Marco on lap seven to take second. Chaz defended his lead until the tenth lap when he lost out to Sykes. But this did not mean the excitement was over. In the final stages of the race, both Chaz and Marco chased Sykes, fighting for the win. Chaz saw the chequered flag in second. Marco also was on course to the podium, entering the final lap in third position but the Italian then dropped back to fourth when he was passed by Eugene Laverty (IRL) in the "Corkscrew". In the Riders' classification, Marco is currently fourth with 303 points, followed by Chaz who is fifth with 259 points. In the Manufacturers' ranking, BMW lies in third with 374 points. The second race of the US round will start tomorrow at 14:00 local time.
The works Kawasaki rider took the lead on the tenth lap thanks to an outstanding overtaking manoeuvre at Turn 11, after a side-by-side downhill ride with Chaz Davies (BMW Motorrad GoldBet). The Championship leader then rode comfortably to win the race, while Marco Melandri lost some ground after trying to pass his team mate Davies at Turn 5 and then, on the final lap, lost third place courtesy of a superb pass by Eugene Laverty (Aprilia Racing Team) at the "Corkscrew".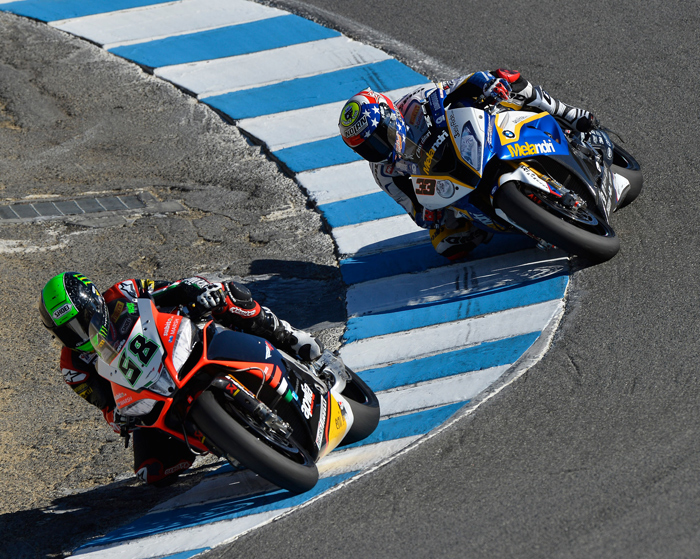 Eugene Laverty leads Marco Melandi down through the Corkscrew. The ban on cigarette and gambling advertsing in America saw the riders' names replacing the usual BETWIN advertsing on the facory BMW riders' leathers and bikes.

Laverty's team mate Sylvain Guintoli ended up fifth, a frustrating result for the Frenchman who was comfortably in the lead in each of the two interrupted races. Davide Giugliano (Althea Racing Aprilia) claimed sixth place, ahead of Jules Cluzel (FIXI Crescent Suzuki), Toni Elias (Red Devils Aprilia), Ayrton Badovini (Team Ducati Alstare) and Mark Aitchison (Team Pedercini Kawasaki).
Potential podium contender Niccolò Canepa (Team Ducati Alstare) and Leon Haslam (Pata Honda World Superbike) could not line-up for the final restart of the race after crashing out in the second part. Both are thankfully uninjured as well as Eslick and Hayden, who should line up on the grid for tomorrow's second outing.
This race places Guintoli in second place in the rider standings at 22 points from the leader, followed by Laverty at 35 points from the top. Aprilia continues to dominate in the Manufacturer standings lead, where they have been since the first round at Phillip Island, with a 33 point advantage in front of Kawasaki, 61 ahead of BMW, 216 in front of Honda, 233 above Suzuki and 284 over Ducati.
Tom Sykes: "It was hard having three starts but it ended up good for us with a race win. Sylvain (Guintoli) and I came together at the entry to turn one off the start and our contact pushed my brake lever down from its normal position. That was a bit awkward to deal with for a little while but I got my head around it. I was pushing to stay with the BMW guys up front for a while but in the end it was a good race for us. Another race tomorrow so that is what I am thinking about now."
Eugene Laverty: "This was one of the most difficult races of my career. During the practice sessions we worked well, but the track conditions during the last of the three race starts were quite different than they were yesterday. I struggled to stay in the lead pack. Toward the end I gained a bit confidence and was able to get onto the podium with two passes... with my eyes closed! I want to thank my team because after the crash in Superpole they really worked hard to get my RSV4 up and running. Now I'm focused on tomorrow's race which looks like it will be just as heated as today's."
Chaz Davies: "Second place is a good result; I am pretty happy. To be on the podium at Laguna is always great. At the second re-start, I made a great start to take the lead. For the rest of the race I was just trying to keep my head down and did whatever I could to stay in front. But it was difficult, from mid-race on I was struggling with the front and it was pretty slippery. I did not feel that I had the bike that I had in the cooler conditions this morning. There I was really happy with the bike; it was working great. I was able to do 1:23 laps on a really used tyre but in the race, the bike was a bit more nervous and harder to ride. We will address that tonight and try to improve it for tomorrow. For the second race I hope to have another great start and then we will see what is possible then."
 
Sylvain Guintoli: "I'm definitely disappointed. We went from dominating Superpole and the first two starts to struggling to finish in fifth place. The end result doesn't do us justice. I had the right pace and serenity to win this race. Unfortunately being in the pack is not like riding out front - everything becomes more difficult. You can't follow your own lines and that takes away from your pace. In fact, I wasn't able to make the same times as before. It's a shame because this was a weekend where we could have taken home some important points, but we'll be sure to make up for it tomorrow!"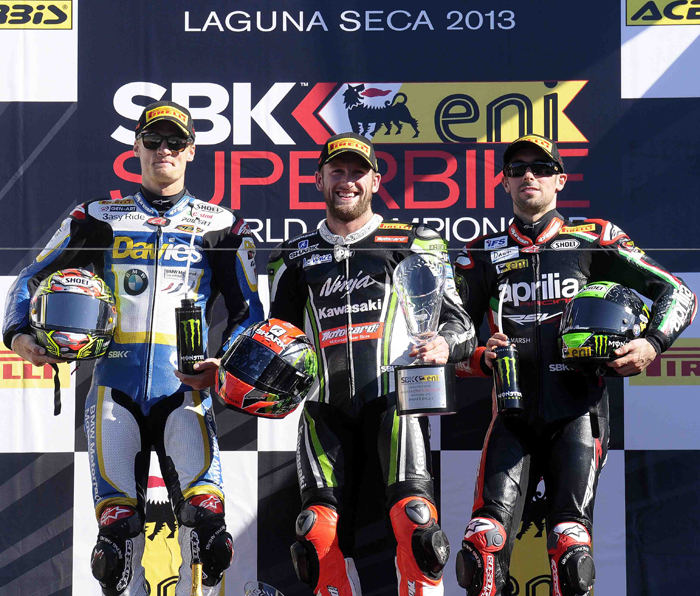 Thanks to his seventh win of the season, Sykes extends his lead to 22 points over Guintoli and 35 on Laverty, while Melandri is now 45 points short from the top rival.
Race One Results: 1. Sykes (Kawasaki) 12 Laps/43.320 km in 16'55.703 average 153.541 kph; 2. Davies (BMW) 1.253; 3. Laverty (Aprilia) 2.454; 4. Melandri (BMW) 2.650; 5. Guintoli (Aprilia) 3.430; 6. Giugliano (Aprilia) 3.584; 7. Cluzel (Suzuki) 9.134; 8. Elias (Aprilia) 11.252; 9. Badovini (Ducati) 14.140; 10. Aitchison (Kawasaki) 17.830; 11. Salom (Kawasaki) 18.010; 12. Young (Suzuki) 21.767; 13. Fabrizio (Honda) 22.087; 14. Sandi (Kawasaki) 32.837; 15. Iannuzzo (BMW) 34.267; 16. Allerton (BMW) 50.167.
Standings after Race One: 1. Sykes 348; 2. Guintoli 326; 3. Laverty 313; 4. Melandri 303; 5. Davies 259; 6. Baz 180; 7. Rea 176; 8. Fabrizio 171; 9. Cluzel 150; 10. Giugliano 149; 11. Camier 114; 12. Badovini 114; 13. Neukirchner 84; 14. Checa 80; 15. Haslam 78; 16. Sandi 47; 17. Elias 29; 18. Aitchison 26; 19. Iannuzzo 26; 20. Clementi 18; 21. Canepa 11; 22. Lundh 10; 23. Lai 8; 24. Reiterberger 7; 25. Allerton 6; 26. Salom 5; 27. Uprak 5; 28. Young 4; 29. Smrz 4; 30. Stauffer 4; 31. Ercelik 3; 32. Akiyoshi 2; 33. Haga 2. Manufacturers: 1. Aprilia 435; 2. Kawasaki 402; 3. BMW 374; 4. Honda 219; 5. Suzuki 202; 6. Ducati 151; 7. Yamaha 4.
Laverty (58), Giugiliano (34) and Melandi (33) drag race down the Laguna Seca front straight.

Laverty Wins Race Two After Intense Race-Long 6 Rider Battle
RACE TWO, Sunday 29th– Eugene Laverty (Aprilia Racing Team) has won the second race at Mazda Raceway Laguna Seca in spectacular fashion in front of 41.175 excited spectators. After passing Davide Giugliano (Althea Racing Team) at Turn 5 with two laps to go, the Irishman made the exact same move on Tom Sykes (Kawasaki Racing Team) on the following lap, breaking the spell that was holding the Brit at the front for most of the race.
In yesterday's race Davide Giugliano and team Althea Racing put in a solid performance, closing in sixth place, after a difficult race that was interrupted twice by red flags. After this morning's warm-up, in which Giugliano recorded the fastest time (1'23"927), the race got underway at 2pm local time and ran over 26 laps on a dry track and in sunny conditions. Having qualified sixth in yesterday's Superpole, the Althea rider started today's race from the second row of the grid. He made a good start and was lying in fifth place during the initial laps. On lap three Giugliano passed Davies to move into fourth position. By lapping fast and avoiding mistakes, the Althea rider was able to record the fastest lap of the race on lap seven (1'23"707), also passing Guintoli to move into third place. With grit and determination, Davide chased Laverty and at the mid-race point he was able to pass him and move up to second place. He held this position until the final stages. At two laps from the end of the race, Laverty passed both Giugliano and then Sykes, taking the lead, but the Althea rider didn't give up and passed Sykes, positioning himself right behind leader Laverty. On the final lap Davide stuck with the factory rider but was unable to pass him, nevertheless closing the race in a fantastic second position. It was one of the most thrilling races of the 2013 season and it was team Althea's rider, scoring second place, who made it so spectacular.
Another race day, another reason to celebrate: The BMW Motorrad GoldBet SBK Team stepped onto the podium again in the second of the US-races at Laguna Seca. Factory rider Marco Melandri (ITA) finished an exciting race in third after only narrowly missing the podium in fourth yesterday. It disappointing day for his team-mate though, Chaz Davies (GBR), who had claimed a strong second place in yesterday's race. Chaz crashed in the warm-up in the late morning. His crew did an excellent job in repairing the bike in the short time before the race but after three laps, Chaz had to retire due to a technical issue. Laguna Seca hosted the 12th of 14 rounds of the 2013 FIM Superbike World Championship. The team now travels directly to Magny-Cours, France, where the next round will be contested this coming weekend.
 
After yesterday's race, the BMW Motorrad GoldBet SBK Team analysed the data and further improved Marco's and Chaz' BMW S 1000 RRs. Chaz was fifth on the grid, Marco started from seventh. In the beginning, both riders were racing in the leading group but after three laps, Chaz returned to the garage. He felt there was an issue in the braking system and decided to retire for safety reasons. Until he retired, he was lying in fifth, not far behind the leader. Marco was running in fourth for most of the race, never being more than one second behind the top 3. In his typical manner, he started to catch up with the front group halfway through the race. He closed the gap with every lap and was soon directly within the closely fought leading group. In the exciting final stage of the race all top 4 riders were possible winners, Marco included. On the last lap, he overtook Tom Sykes (GBR) and took third on the podium. The race was won by Eugene Laverty.

 
Eugene Laverty: "It was not an easy race. I'd like to thank my team because they made some set-up adjustments to my bike that worked perfectly. I pushed to the limit on the last lap, Davide (Giugliano) and Tom (Sykes) were really strong but I'm happy for the win. It was an unexpected result, but now I'm now second in the standings ahead of two very different rounds. I would like to dedicate this win to my track engineer Marco Bertolatti, who's just become father."
 
Sykes, on the other hand, tried everything he could to defend his position under braking, but once he lost the lead he was passed by both Giugliano and Marco Melandri (BMW Motorrad GoldBet), crossing the line in fifth place. The works BMW rider successfully stayed ahead of the Championship leader for third, while Giugliano did the best he could to snatch his first WSBK race win, eventually settling for second.
 
Tom Sykes: "It was great to win yesterday and I led for a long time today but that was the first time we have struggled all weekend. We were six or seven tenths off our best times in the same track conditions and we have to think about why that was. We know what our potential was here again today. We can keep improving and we have a couple of good circuits coming up so we will move on with confidence. In less than a week's time we will be in France and doing it all over again."

Davide Giugliano: "I'm so very happy! It was an amazing race and I battled first with Sykes and then with Laverty. I think we have done a great job here at Laguna, both me and my team. We have obtained a great result after a few disappointing results in previous races and so this is very satisfying. We have demonstrated that when everyone works well together and with the right mentality anything is possible. I thank my entire team that has worked so hard this weekend and also my family and my girlfriend
Claudia who is always here for me. Now we must continue like this. From now until the end of the season we hope to take more strong results. I thought it would be hard to be in the front but now I realise that I could have won this race. A mistake made out of inexperience and that will serve well on another occasion."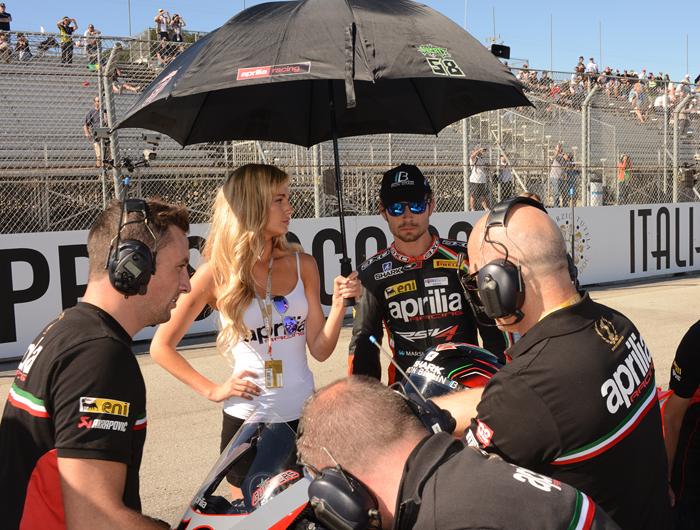 Calendar Kitten Hannah on the grid with Sylvain Guintoli.
Sylvain Guintoli did not manage to catch the leading pack to be in contention for the win, but the end result today helped him stay in touch with Sykes in the standings, as he ended up fifth ahead of fellow Frenchman Jules Cluzel (FIXI Crescent Suzuki), Toni Elias (Red Devils Aprilia) wildcard Roger Hayden (Michael Jordan Motorsports Suzuki) and David Salom (Kawasaki Racing Team).
A disappointing race for Team Ducati Alstare, as both Niccolò Canepa, who running 4th, and team mate Ayrton Badovini suffered crashes, while Welshman Chaz Davies (BMW Motorrad GoldBet) had to pull in due to a technical problem on the second lap.
After today's results, Sykes is still the Championship leader with a 23 point advantage over Laverty who has jumped to second position in the overall standings. Guintoli is now third, a point behind his team mate while Melandri is now 42 points short from the lead.
Race Two Results: 1. Laverty (Aprilia) 26 Laps/93.860 km in 36'44.555 average 153.272 kph; 2. Giugliano (Aprilia) 0.112; 3. Melandri (BMW) 2.051; 4. Sykes (Kawasaki) 2.304; 5. Guintoli (Aprilia) 2.959; 6. Cluzel (Suzuki) 10.187; 7. Elias (Aprilia) 17.789; 8. Hayden (Suzuki) 20.602; 9. Salom (Kawasaki) 22.055; 10. Fabrizio (Honda) 23.472; 11. Haslam (Honda) 24.118; 12. Young (Suzuki) 29.563; 13. Aitchison (Kawasaki) 32.565; 14. Eslick (Suzuki) 51.777; 15. Canepa (Ducati) 1'05.824; 16. Iannuzzo (BMW) 1'23.892; 17. Allerton (BMW) 1 Lap; RT. Badovini (Ducati); RT. Davies (BMW); RT. Sandi (Kawasaki).
Standings (Round 12 of 14): 1. Sykes 361; 2. Laverty 338; 3. Guintoli 337; 4. Melandri 319; 5. Davies 259; 6. Baz 180; 7. Fabrizio 177; 8. Rea 176; 9. Giugliano 169; 10. Cluzel 160; 11. Camier 114; 12. Badovini 114; 13. Neukirchner 84; 14. Haslam 83; 15. Checa 80; 16. Sandi 47; 17. Elias 38; 18. Aitchison 29; 19. Iannuzzo 26; 20. Clementi 18; 21. Canepa 12; 22. Salom 12; 23. Lundh 10; 24. Hayden 8; 25. Lai 8; 26. Young 8; 27. Reiterberger 7; 28. Allerton 6; 29. Uprak 5; 30. Smrz 4; 31. Stauffer 4; 32. Ercelik 3; 33. Eslick 2; 34. Akiyoshi 2; 35. Haga 2. Manufacturers: 1. Aprilia 460; 2. Kawasaki 415; 3. BMW 390; 4. Honda 225; 5. Suzuki 212; 6. Ducati 152; 7. Yamaha 4.
Hannah Flattery and Jessica Harbour rock the Laguna Seca starting line on Race Day Sunday morning before the weekend's Race Two with World Championship points leader Tom Sykes' Kawasaki ZX10R which won Saturday's Race One.
Five beautiful FastDates.com Calendar Kittens headlined the
2013 SBK World Superbike Laguna Seca USA Starting Grid on Sept 27-29th
Los Angeles, CA, September 29th, 2013 - The FastDates.com Calendars & Website, in association with Umbrella Girls USA, was excited to have SBK World Superbike and reigning SBK World Champions Team Aprilia has selected three beautiful Fast Dates Calendar Kittens to grace the front of the starting grid when the World Superbike Championship returned to the Monterey Peninsula at Mazda Laguna Seca Raceway the weekend of September 27-29th 2013 after an 8 year absence. The Kittens included Torunn Sivesind and Rebekah Davis serving as the official SBK Pirelli Girls, with Halle and Jessica Harbour as the official SBK podium models, and transplanted Irish super model Hannah Flattery who served as the official Team Aprilia Umbrella Girl for rider Sylvain Guintoli.
The offical SBK World Supebike Umbrella Girls at Laguna Seca 2013 included (center left to right) FastDates.com Calendar Kittens Jessica Harbour and Halle as the SBK Podium Girls, Rebekah Davis and Torunn Sivesind as the Pirelli Girls.
The American round of World Superbike make its return to Laguna Seca this September after an 8 year hiatus from the west coast's most popular road race facility. Together with the premier SBK World Superbike Class, the AMA Pro Roadracing Championship will also be joining the 3-day race weekend with its top classes including Pro Superbike. The first World Superbike Championship race in America took place at Laguna Seca Raceway back in 1995 with four FastDates.com Calendar models serving as the official SBK World Superbike grid and podium girls on race day that year, and in many subsequent years since.
FastDates.com Calendar publisher and photographer Jim Gianatsis, as he does every year at one of the SBK World Superbike rounds, used the 2013 SBK Laguna Seca September 27-29th race weekend to shoot all the top factory Superbikes on Pit Lane with the Calendar Kittens for the next edition of the Fast Dates World Superbike Calendar. And on race day both Halle and Jessica served as official SBK podium girls, with Hanna serving as the grid girl for reigning World Superbike Championship Aprilia Team and rider Sylvan Guintoil who, with team mate Eugene Laverty, was engaged in a heated fight for the 2013 Superbike world title with Kawasaki's Tom Sykes.
Jessica makes Niccolò Canepa's factory Ducati look even better as Jim pops the shutter on pit lane.

"This year's Calendar shoot will be for the 25th Anniversary of the Fast Dates Calendar, the first edition of which featured Pamela Anderson on the cover with Miguel Duhamel's "Big Papa" Yoshimura Suzuki Superbike," explains Jim. "Every year I've been privileged to have exclusive track access to photograph the Calendar with all the top factory race teams in AMA and World Superbike, MotoGP, together with many of the world's most beautiful models and celebrities."
"This year's race will be no exception with the addition of beautiful models Halle, Jessica and Hannah. I've been shooting with both of them for the Calendars over the past year and don't take a bad shot, plus they are fun and easy to work. It was so much fun to travel with the girls up the beautiful Pacific Coast on Highway 1 from Los Angeles to Monterey for the return of World Superbike at Laguna Seca, and show them the fan party atmosphere on Monterey's Cannery Row on Saturday night. It was an incredible race weekend experience in one of the most beautiful locations on earth that no motorcycle racing fan should miss!"
It's a wrap! Jessica, Hannah and Halle mug for a group Twitter picture in the Pedercini Kawasaki garage after a shoot.
To find our more about the FastDates.com Calendars and Calendar Kittens, and to order Calendars and Books go to FastDates.com. Gianatsis Design Associates produces FastDates.com specializes in adverting and marketing for the motorsports and sports fashion markets and can be found at FastDates.com/JGDESIGN.HTM. UmbrellaGirlsUSA.com specializes in providing beautiful and skilled spokesmodels for motorsports events and trade shows.
New Fast Dates.com Calendar Shoot!
Go behind the scenes at the glamorous Gianatsis Design Studios with beautiful new Calendar Kittens Jessica and Kelsey as they shoot for the FastDates.com Motorcycle PinUp Calendars with photographer Jim Gianatsis. And look for the new 2014 Calendars available right here on July 1st. Order the Calendars!
Videographer: Eric Lundmark; Video Editing and Still photography: Jim Gianatsis; Models: Jessica Harbour, Kelsey Silwinski; Make Up: Victoria Rubell, Music: Special thanks to Neil Sedaka for our theme song Calendar Girl; Modeling Agent: Umbrella Girls USA.
---
Josh Herrin celebates his 1st AMA Superbike Championship as 3-time winner and team mate Josh Hayes did thr best he could with the race win at Laguna as 2 DNF's earlier the season prevented him from repeating his title.
2013 AMA Pro National Guard Superbike Championship, Laguna Seca Round 9 0f 9
Josh Hayes Dominates at Lagunga Seca,
as the other Josh Takes the Superbike Title for Yamaha
MONTEREY, Calif. Sept 29th 2013 - Sunday's AMA Pro National Guard SuperBike season finale at Mazda Raceway Laguna Seca was the 2013 campaign summed up into a single race. Three-time series champion Josh Hayes demonstrated his superiority in terms of outright pace en route to scoring his eighth victory of the season in a blowout, but it still wasn't enough to overcome the consistent excellence of his 23-year-old Monster Energy Graves Yamaha teammate Josh Herrin.
 
Just as he has all year long, Herrin maximized the opportunities he was given and did exactly what he had to in order to secure his first-career GEICO Motorcycle AMA Pro Road Racing title. While the outgoing champ raced off into the sunset and took the checkered flag by a margin of 13.434 seconds, second-year National Guard SuperBike ace Herrin registered a calculated ride to a clear runner-up result, clinching the '13 premier-class crown in the process.
 
Herrin took the title with a final tally of 345 points to Hayes' 330.
New 2013 AMA Superbike Champion Josh Herrin in action.
 
The new champ said, "I think the best word to describe my season is 'consistency.' We were real consistent all year. At the beginning of the year I wasn't even thinking about the championship. We got lucky at Daytona, but I figured Josh would come back, and he did. We got lucky at a lot of races, but at the same time we were smart and rode real consistent and it paid off in the end. Overall, it went great."
 
"This has been a lifelong dream of mine, and it's finally come true," Herrin continued. "I can't even explain the emotions right now. Coming around that last lap, I just filled up with tears. I could barely see where I was going. I've never felt that kind of emotion before. It's crazy the emotions you feel when you achieve something you've been waiting to do your whole life."
 
On the occasions in which Hayes was able to avoid trouble -- whether mechanical issues, jump start penalties, or his crash from the lead in Utah -- he proved unstoppable. That was the case again this weekend, as he scooped up all available points and earned his 41st career SuperBike victory. However, the damage was already done, and he was unable to prevent his young teammate from usurping his throne.
 
After the race, Hayes said, "It was a great weekend. This is two good Laguna Secas this year for me. I've had a great season and I'm proud of the things I've accomplished. My statistics are good. I was able to get eight pole positions -- I think I've gotten all poles except two in three years, which is a pretty amazing run. It's fun to be fast. And I had a good run of races this year. It's just when I get it wrong, I really get it wrong apparently."
 
Hayes was gracious in defeat, saying, "I really think the story today is Josh [Herrin] winning his #1 plate. He did what he needed to do and when the pressure was on, he stepped up."
 
The race for the remaining spot on the podium was drama-laden. Yoshimura Suzuki Factory Racing's Martin Cardenas -- who carried slim title hopes into this race, as well, pressured Hayes early in the contest but the pace proved too much. The Colombian's season ended in sparks when he crashed from second while working the race's second lap.
 
With Cardenas out of the picture -- and the Michael Jordan Motorsports duo of Roger Hayden and Danny Eslick concentrating on FIM Superbike World Championship duties this weekend at Mazda Raceway Laguna Seca -- KTM/HMC Racing's Chris Fillmore and Foremost Insurance Pegram Racing's Larry Pegram each eyed a prime opportunity to earn a top-three finish.
 
The two runners raced in close proximity the entire distance and traded the position multiple times on the final lap. Up-and-comer Fillmore got the upper hand and looked set to claim the first-ever SuperBike podium finish for himself and his KTM. However, disaster struck at the last possible moment, as Fillmore's machine ran low on fuel and lost power exiting the race's final corner with the checkered flag in sight. That allowed Pegram to storm by and steal away third -- his first podium since his twin thirds in the '13 season opener at the Daytona International Speedway.
 
"I knew (Fillmore) was going to try to make a move at the end," Pegram explained. "He came into the last corner (on the penultimate lap) and put a block pass on me. It's funny, everyone thinks the KTM is so much slower than the Yamaha -- and it is on the top end - but his bike was really good out of that corner. He could get it stopped and still pull me because mine was wheelie-ing so much. I passed him going into 2, but I got a little wide and he came under me. I passed him into 5 and we went side-by-side. When I passed him in 5, it pushed us both wide and I got stuff all over my tires when I went wide. I got really sideways going into 6 and I kind of lost him a little bit. I was going to try to catch him in the last corner, but luckily I wasn't as close as I probably should have been. I was trying to square him up and something happened to his bike. I almost hit him -- so it's probably lucky I was about a bike-length back."   
A dejected Fillmore pushed his RC8R across the line, ultimately being credited with seventh position.
 
In the race's early stages, second Yosh pilot Chris Clark led a tight pack that trailed the Pegram/Fillmore battle and included Motosport.com Motul Fly Racing's David Anthony, Team AMSOIL/Hero's Aaron Yates, second works KTM rider Taylor Knapp, and Motosport.com/EBR II's Cory West.
 
Clark joined teammate Cardenas on the sidelines with a fall of his own, while Anthony eventually faded from the group. West worked his way forward, finally arriving in fifth -- which was elevated to fourth at the line as a result of Fillmore's misfortune. Yates followed him home in fifth.
 
Knapp was the final man to overtake Fillmore, dropping his teammate to seventh when he took the checkered flag in sixth.
 
Anthony added one final top-ten result to his season by taking eighth while Seven Sports' Trent Gibson and Zlock Racing 2's Kevin Pinkstaff rounded out the finale top ten. Compete Results HERE
 
AMA Pro GoPro Daytona SportBike
Cameron Beaubier won his 12th AMA Pro GoPro Daytona SportBike race on Sunday at Mazda Raceway Laguna Seca, beating Jake Lewis by 0.642 of a second. Despite crashing on Saturday and riding sore on Sunday, Beaubier won his 10th race in a row to cap off his record-breaking year. JD Beach took third, defending a move from Garrett Gerloff on the last lap to earn a hotly-contested podium position.
 
For Yamaha Extended Service/Monster Energy/Graves/Yamaha pilot Beaubier, the race proved to be a considerable challenge. He spent the early laps mired outside the top five as Meen Motorsports' Lewis, Beach on the RoadRace Factory/Red Bull squad, and Latus Motors Racing's Jason DiSalvo led the final AMA Pro GoPro Daytona SportBike race of the year. Gerloff also pushed near the front as a seven-rider pack began the 20-lap race.
 
Despite a sore knee, Beaubier managed to slice up the charts, and the Californian harried 19-year old Lewis before making his move exiting lap two after Lewis ran ever-so-slightly wide on lap 18.
 
"This morning, I was pretty stiff in warm-up and didn't know what to expect," said class champion Beaubier. "In the race, I decided to take it a little bit easy in the beginning. My knee was hurting pretty good but, as the race went on, it loosened up some, and I was able to start putting down some fast laps. Jake (Lewis) was going really fast. I put my head down and was able to get a win. Thanks to the Yamaha Extended Service/Monster Energy/Graves/Yamaha crew after I gave them some extra work this weekend."
 
Beach's defense of third over Gerloff meant the Texan wasn't able to move up in the championship. RoadRace Factory/Red Bull's Jake Gagne retained second in the standings over Gerloff despite the late season charge from the #8 pilot. Gagne, racing with a broken collarbone, earned 11th in a painful display of fortitude.
 
Lewis entered the race in a standings tie with fellow rookie, National Guard/Celtic Racing's James Rispoli, but took the spot after his excellent race. Rispoli was classified 32nd.
 
DiSalvo ended up fifth, ahead of Riders Discount Racing Triumph's Jake Zemke. Dane Westby closed out the season seventh on the track and sixth in points for the GEICO Motorcycle Honda team.
 
RoadRace Factory/Red Bull's Tomas Puerta was eighth in his GoPro Daytona SportBike debut. The 2013 Motorcycle-Superstore.com SuperSport Overall champ raced in the battle for fifth and topped vets Bobby Fong (D&D Cycles/Castrol/Triumph) and Fernando Amantini (Team Amantini) as he moves up to Daytona SportBike next season.
---
Zen Motorcycles "Tribite to Hagakure" by Laurent Dutriel
One of the most beautiful custom bikes we've ever seen is this very simple, hand crafted Land Speed Record stle bike by French artist Laurent Dutriel. It is bare bones basic with no starter, no transmission gears, no lights, and is started by attaching a rope pull cord to the clutch to spin -over the engine. It is the pure essence of motorcycling - fast, loud, thrilling and beautiful.
"This bike is a tribute to old racers at the beginning of the twentieth century, and also of a Japanese bike made in 1995. I made this bike to challenge in the Land Speed race in Bonneville August 2001, to prove to myself, I could run more than 200 km/h, without any suspension and no gearbox."   Visit the Calendar Bike Garage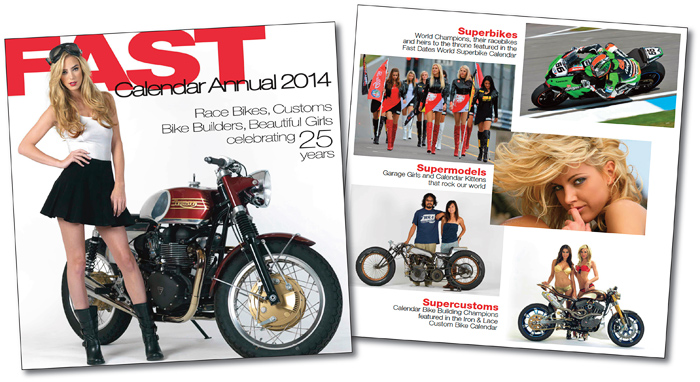 NEW! FAST 2014 Digital Calendar Magazine Yearbook
The Bikes, the Builders, the Riders, the Kittens,the Calendar Bike Show, the World Superbike races all the 2014 Calendar Pictures, and Special Features... For the first time every we take you around the world in 120 exclusive pages for the making of the 2014 FastDates.com Calendars! Now in Members Corner
---
There's more! Go to Pit Lane News Previous Week

Also Visit: Fast Dates Calendar News • Iron & Lace Calendar News
Calendar Girl News • Meet the Models • Paddock Garage
Get FastDates.com T-Shirts, Mugs & Photographs from Our Store

MEMBERS CORNER! Calendar Kittens, Paddock Garage, Iron & Lace Garage


Amazon.com Motorcycle Products & Apparel Store



MotorcycleSuperstore.com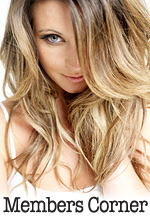 Hot Bikes, Sexy Kittens
Your Exclusive Grid Pass
also includes....
---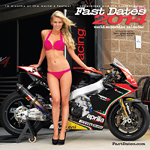 Order the New
2013 / 2014 Calendars!
with the FastDates.com Calendar Kittens - the official SBK Umbrella Girls!
Click for even more
2014 Calendars!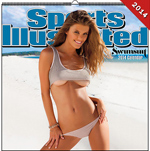 ---
Thank you Mazda Raceway Laguna Seca for bringing World Superbike back to its American home!!!
We hope all American roadracing fans will realize how much better the show and access to the teams and the racing is at World Superbike and they will increase ten fold in attendance at Laguna Seca WSBK in the coming years. It was great to return to Laguna WSBK this past weekend to shoot the next Fast Dates World Superbike Calendar
Cycle News published "official" spectator attendance figures at the Laguna Seca SBK World Superbike / AMA races at 41,000. As an event promoter ourselves, we estimated a crowd of maybe 4,000 on Saturday / 5,000 on Sunday (which included the 4,000 with Weekend Tickets returning from Saturday).
If the race tracks didn't have title sponsors like Yamaha, Red Bull, etc, to help with costs, and MotoGP and SBK weren't discounting the race sanction fees heavily to keep them in the American market, we certainly would not have any World Championship motorcycle roadracing in America. Spectator attendance at Amerian races the last 10 years just has not justified it.
Ducati World Superbike
Technical Updates and Riders for 2014
Ben Spies is contracted to Ducati of Italy, and not the Parmac MotoGP team which runs Ducati GP bikes. His contract requires him to race MotoGP or WSBK at Ducati's pleasure. He is under consideration for being on the factory Alstare Ducati World Superbike team for 2014, but his current injuries are preventing Ducati from selecting him at this date. Ducati hopes to have their 2014 WSBK team riders selected by the final race at Magney Cours in a few weeks.
Nicky Hayden also has an offer to race on the Ducati Superbike team next year, but he tested the bike last month and found it to be so underpowered, he'd rather try to stay in MotoGP with a Satelite team.
In an effort to make the new 1199 Ducati Paniagle competitive in World Superbike this year against the other makes, FIM/SBK sanctioning officials have "hinted" to the team since June that they can make any (illegal) modifications to the 1199RS they want to improve power and handling. But unfortunatley, the Corse Race Department does not have the desire, budget, needed staff or ability to make the all the needed changes this season. This past weekend at Laguna they ran modified fuel tanks which extended under the rider's seat to help move weight down and rearward, to help unload the front end which has been washing out, and improve rear wheel traction. The riders said it worked and was proven by Nicholas Canepa qualifying 4th in Superpole.
Yamaha USA announces its 2014 Riders as new Champ Josh Herin moves to Moto2 in Europe
Monterey, CA, Sept 29th, 2013 – Now that the 2013 AMA Pro Racing season has reached its conclusion, the Monster Energy/Graves/Yamaha team is pleased to announce that 2013 AMA Pro GoPro Daytona SportBike Champion Cameron Beaubier will join three-time AMA Pro National Guard SuperBike Champion Josh Hayes on the two-rider team. The announcement was made by Keith McCarty, Motorsports Racing Division Manager for Yamaha Motor Corporation, U.S.A.
For the 2014 AMA Pro SuperBike season, Josh Hayes will be aboard the #4 Monster Energy/Graves/Yamaha YZF-R1, and Cameron will race the team's other R1 SuperBike, with competition #2 on the fairing.

According to McCarty, "Josh Herrin has been with us since 2005, and he's been a tremendous rider and great ambassador for the Yamaha brand and all our team sponsors. His long-term goals have always been to win a Championship here in the U.S., and then go and race in Europe. With his 2013 SuperBike Championship and an opportunity awaiting him to race in the Moto2 World Championship, his dreams are coming true. We're thankful to Josh for all the terrific years he's given us, and especially for winning the SuperBike Championship this season. We're looking forward to seeing him race on the world stage beginning next year."

When asked about his new SuperBike teammate, Josh Hayes said, "First of all, big congratulations to Josh (Herrin) for winning the Championship this year. He really stepped up big this season. I'm looking forward to seeing him race against those boys in Moto2. It's great to have another American carrying the flag for us. Good luck to Josh. As for Cameron, he had an amazing year in Daytona SportBike, and he deserves to be up here racing the Yamaha R1 and representing Monster Energy/Graves/Yamaha in SuperBike. He's already proven to be a phenomenal rider. I'm thrilled to have him as my teammate for 2014, and I have to say that I've definitely got my work cut out for me next season!"

Cameron said, "Congratulations to Josh Herrin on his SuperBike Championship, and also on his opportunity to race in Moto2. It's going to be cool to see him compete against the world's best and represent the U.S. As for me, I'm very thankful that Keith (McCarty) has given me this opportunity to continue advancing my racing career with Yamaha. I love riding for Yamaha, and I'm looking forward to racing the R1 SuperBike. And, to have Josh Hayes as my teammate is icing on the cake. He's helped me so much over the past couple of years, and I really respect him both as rider and a mentor."

Stayed tuned for more information coming soon about Yamaha's U.S. road racing plans for 2014, including an announcement of next year's rider lineup for the Yamaha Extended Service/Monster Energy/Graves/Yamaha team.
Pata Honda confirms 2014 SBK line-up
Oct 1st - The Pata Honda World Superbike team has announced that it will retain the same rider line-up of Jonathan Rea and Leon Haslam heading into the 2014 world championship season.
 
Rea is currently recuperating from a fractured left femur that he sustained in a crash at Nürburgring in Germany last month, but the 26-year-old from Northern Ireland is making a good recovery and is optimistic about the possibility of riding his Honda CBR1000RR Fireblade again before then end of the year.
 
Rea began his world championship career with the Ten Kate-run Honda team in the 2008 World Supersport series before moving up to World Superbikes in 2009, since when he has secured 33 podiums from 116 races, including 11 race victories.
 
He will once again partner fellow British rider Leon Haslam who joined the team for the 2013 season, which has unfortunately been affected by a broken leg he sustained at Assen in the Netherlands in April.
 
Haslam, 30, has contest 155 World Superbike championship races, a third of which have been on Honda's CBR machine. The British rider has achieved a total of three race wins and 28 podium finishes since his first SBK race in 2003, and he finished as runner-up in the series in 2010.
 
Jonathan Rea - "It's been a big decision that I've thought long and hard about because there were some other options to consider. However, at the end of the day it was an easy choice because of the faith and respect that I have for the team that I've been with for six years and the company that I have been with my entire career. I know how hard the guys work to make the Honda competitive and I know that we have the potential to fight again for more podiums and race wins and the championship next season. Those podiums and wins are what motivate all of us and that's why I know that everyone will pull out the stops over the winter again to make them happen. We will go into the testing programme in a much better position than we were in 12 months ago because we've worked so hard to get the new electronics package to work this season. I am as motivated as ever and really looking forward to riding my bike again."
 
Leon Haslam - "I'm very happy to have another go at it, really! This season has been pretty non-existent with the injury and the big learning curve we've had with the new electronics. So I'm excited to get back to full fitness and to have good go with the bike and see if we can turn the potential into success. We've made some really good steps recently but that's been combined with some bad luck this year. Hopefully, that's all out of the way now and we can keep making progress in the last few races and over winter testing. The Haslam link to Honda has been strong for many years and it was fantastic to win the Suzuka 8-hour this year. Hopefully we can go back and defend that next year, and I can't wait to go into the next World Superbike season with the same bike, the same guys and have a proper go at it."
 
Ronald ten Kate, team manager - "Jonathan has demonstrated great faith in this team over the years and we are, of course, overjoyed to have him back for a sixth World Superbike campaign. We have got to know each other very well over the years and one thing that comes across is his consistent and tenacious desire to get the very best out of the CBR – something he does year after year. Of course, with injuries, it has not been an easy season for him or for his team-mate, so we are very happy that Leon will join us again for next season. With two fit riders and some further development on the bike, we can look forward to 2014 with renewed confidence and optimism."
 
Carlo Fiorani, racing operations manager - Honda Motor Europe
"I do not think it is a secret that both Jonathan and Leon had some other options to consider for 2014, so we are, of course, delighted that we will be working with them again. We believe that there is a great level of mutual respect between us and we know that we have two fully-motivated riders who have the potential to fight for top honours. It's good that they, too, know that the Honda they ride has equal potential and that they will have a team around them to help get the results that we all want to see. For many reasons, 2013 has been a difficult year for everyone, so we all hope that, with Dorna taking the series to new levels, we can have a 2014 season that is safe and successful, both for the riders and for the whole team."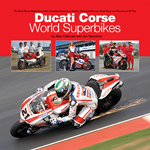 Retail $49.95 ea.
Click to Order from Amazon.com

Ducati Corse
World Superbikes
by Alan Cathcart
& Jim Gianatsis
The Official SBK
World Superbikes
1987-2012
25 Year History Book
The Official SBK
2012-2013 Yearbook
These SBK Yearbooks are the Best Books Ever about World Superbike. They feature awesome color photography of the riders, bike and racing action. The feature a detailed revue of the past season in pictures and statistics, with a detailed look at the bikes and riders.

Plus a technical look data all the bikes, a preview of the upcoming season's Championship!
We buy this every year ourselves and highly recommend it!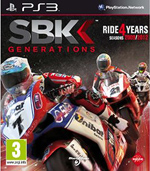 SBK World Superbike Video Game


Official Print Media Partner
---
A disappointing race result for Team SBK Ducati Alstare in today's Superbike race at Laguna Seca
  Monterey (USA), Sunday 29 September 2013: Team SBK Ducati Alstare was unfortunately unable to secure the kind of results it had hoped for in the second Superbike race taking place today at the Mazda Raceway Laguna Seca in California, USA; substitute rider Niccolò Canepa crossed the line in fifteenth place, having rejoined the race after a small crash, while injured Ayrton Badovini unfortunately ended his race in the gravel.

After yesterday's difficult race, in which Ayrton concluded in ninth position and Niccolò crashed out, the Ducati Alstare riders again lined up in fourth (Niccolò) and ninth (Ayrton) position on the grid for today's second race of the weekend. Conditions were once again warm and sunny and, unlike yesterday, the 26-lap race ran uninterrupted from start to finish.

Niccolò made a great start and was in fourth position through the first corners. At ease on the bike, he demonstrated a strong pace and was running with the leading group. Unfortunately during the second lap, through turn two, Melandri's pass forced him off line and, not wanting to lose ground, Canepa pushed hard on the front which caused the front to lock and the rider to crash. The young Italian was able to return to the track and continue the race but his gear shifter was broken and, from 18th position and 50 seconds behind, it was difficult to make up the lost ground. Lapping however with a consistently fast pace for the duration of the 26-lap race, he didn't give up and was able to cross the line in final fifteenth position. Badovini, ninth on the grid, was lying thirteenth at the end of the opening lap. Ayrton demonstrated good pace in the initial stages of the race but during the second half he had more difficulty keeping up with those immediately ahead of him. During the course of the nineteenth lap, the Ducati Alstare rider went long at turn six, unfortunately crashing in the gravel in order to not hit the barriers. He was unable to return to the track and his race therefore came to an end there.

Ayrton Badovini: "I'm ok and haven't done any more physical damage luckily, I just went straight and finished in the sand. Physically my foot wasn't so much the problem, I was just getting tired because I haven't been able to train properly in recent weeks. I want to thank the Clinica Mobile for all its help and support this weekend. I'm not happy because we're worked on the bike but we haven't been able to find the right set-up. We'll need to work more on the set-up at Magny-Cours in order to understand which direction to move in."

Niccolò Canepa: "It's a pity about the race results, especially race 2 as I felt good and was keeping pace with those in front without too much difficulty. The changes we made this morning were very useful and the front of the bike gave me a good feeling. Unfortunately Melandri forced me a little wide through the second turn and, not wanting to lose ground, I pushed too hard and crashed. Luckily the bike was ok even if the gear shifter was broken, and I was able to return to the track and finish the race.

Summing up the weekend I think we've done a good job here, considering our performance in the practices and qualifying. We were able to place inside the top five in several sessions, and qualify fourth. I think we've demonstrated this weekend that the bike can run up at the front and, if we had more time and more races during which to work, it would surely become easier and more enjoyable."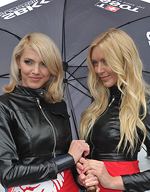 Meet 2013 Calendar Kitten
Jitunka & Petra!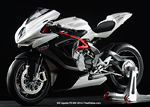 MV Agusta F3 800cc

The Devil Made Us Do It!
Testing the Ducati Diavel in Italy
Sudco High Performance & OEM Replacement Parts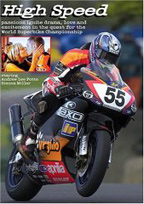 High Speed - the Movie
The best motorcycle racing movie ever made! Filmed on location at the World Superbike races , this an exciting romantic drama staring beautiful British actress Sienna Miller.
---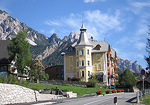 EDELWEISS OFFERS NEW and AFFORDABLE MOTORCYCLE TOUR ALONG THE DOLOMITES WITH CHALLENGING ROADS, OVERWHELMING MOUNTAIN SCENERY AND ITALIAN CUISINE AT ITS FINEST.
The Dolomites are a must for a passionate biker – come with us on an unforgettable motorcycle tour. The countryside is dominated by mountains, rivers, and gorge-like valleys, which have just space enough for a road and railroad tracks; but there are also bigger towns like Bolzano, where our base hotel is located.

Thinking about Italian culture you will notice quite a big difference from what you may expect; building style, cultures, languages, bilingual road signs and special foods show that varied peoples and ideas peacefully co-exist here. The Sella Ronda is a very good warm-up for the following days and our rides to Penserjoch, Jaufenpass and Timmelsjoch.

Eight more passes are on our schedule for the next day and we will have the opportunity to stop in the nice little town of Cortina d'Ampezzo, well known from the Olympics in 1956. Now it's time to make a decision: go to Venice for sightseeing or collect 10 more passes? Tough call! The last riding day leads us south to the wonderful Lake Garda, with swimming and riding at its best.
Find Out More
THROUGH THE ALPINE WONDERLAND OF AUSTRIA AND SOUTHERN GERMANY – THE ALPS AND LAKES MOTORCYCLE TOUR!
The Alps and Lakes motorcycle tour takes you through a beautiful part of European motorcycle paradise; the Alps. The contrast between the beautiful lakes in southern Germany and Austria and the towering mountains that reach up to more than 10,000 ft is nothing less than breathtaking.
This area is the famous background for the movie "Sound of Music". This vacation offers a little bit of everything: beautiful and relaxing rides through the valleys; some mountain roads and passes; and great vistas and sights, including King Ludwig's castle, Herrenchiemsee, and the historic city of Salzburg. The tour consists of five riding days, one of them is a rest day – which means that you stay two nights at the same hotel.

This is a great opportunity to explore a little bit more, ride around the countryside, walk through town, meet the locals and sample some of the local food. The tour will take you through Germany and Austria, and on the rest day you can even add Italy to your list if you are so inclined.
Find Out More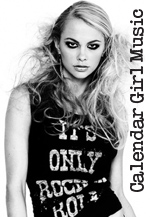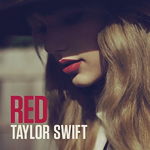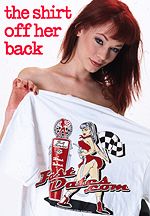 Order the Official
FastDates.com &
LA Calendar Bike Show
T-Shirts!