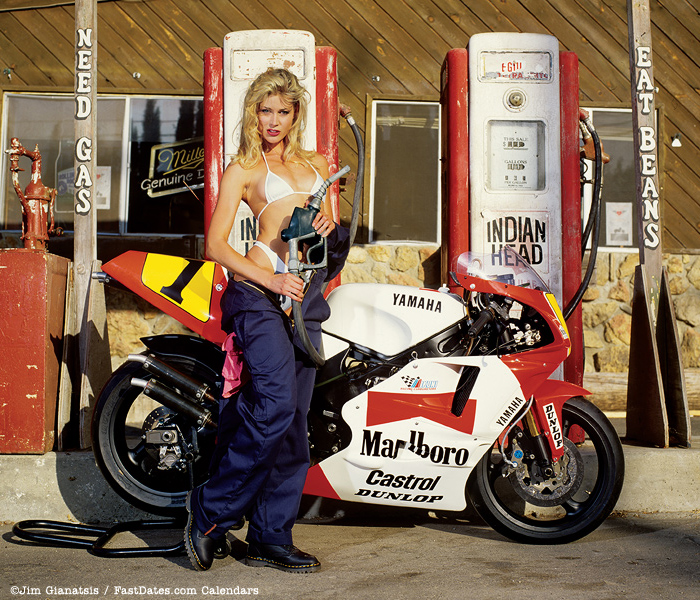 Beautiful Ginger Switzer with 1993 World 500cc Grand Prix champion Wayne Rainey's Yamaha YZR500 at the Rock Store in 1994.
Jim Gianatsis Stock & Assignment Photography
FastDates.com Calendar Motorcycle and PinUp Model, Classic Motocross, Assignment
Photography for Private Use, Editorial, Stock Commercial Use and Collectors

Jim Gianatsis was one of the the premier Motocross Journalists and Photographers in America from the emergence
of the sport in the late 1960's to the end of the sports most historical era in 1980. Jim photographed and chronicled all the
major motocross series including the Inter Am, Trans Am, Florida Winter AMA, AMA Nationals and Supercross Series with all
the legendary riders from Heikki Mikola and Roger DeCoster, to Bob Hannah, Tony DiStefano and Marty Smith.
Jim calls this his Golden Age of Motocross photography.
Beginning in the 1980s, Jim Gianatsis became know as one of the world's top motorcycle and glamour model photographers
producing and shooting the FastDates.com Motorcycle PinUp Calendars featuring the top factory World Championship Superbike,
MotoGP and Motocross Race Bikes, Custom Motorcycles, and beautiful Models.

Original FastDates.com Calendar Photography and Classic Motocross Photos are available for Commercial and Editorial use.
You can also hire Jim Gianatsisto shoot new New Original Photography for you. Jim uses his industry contacts,
skill and experience to locate and the world's best motorcycles, models, shoot locations
... creating exceptional images for your advertsing, marketing and editorial needs.

Contact Jim direct, and see Stock and Custom Photo Ordering Information at the bottom of this page....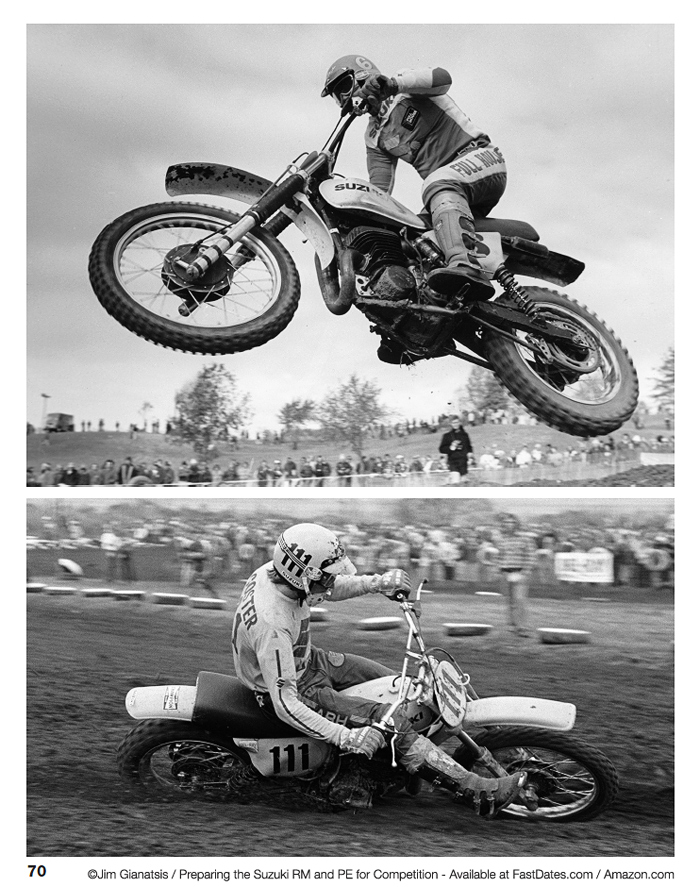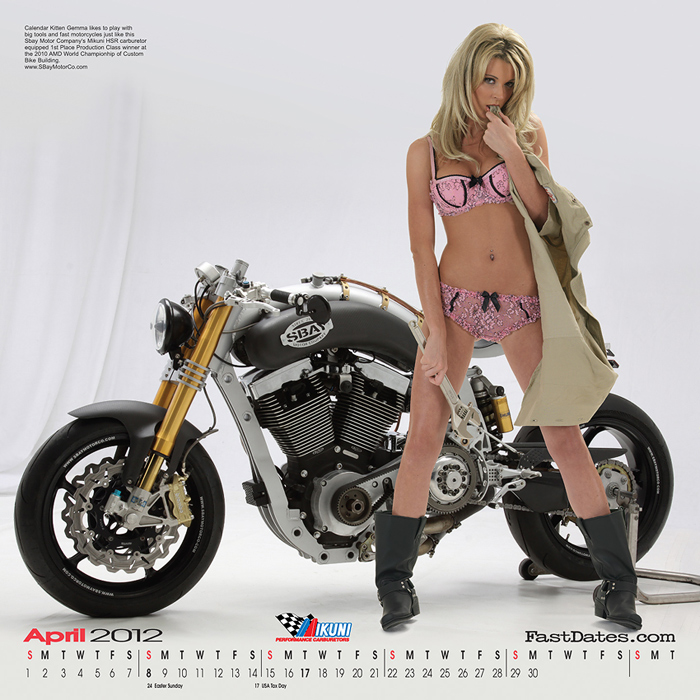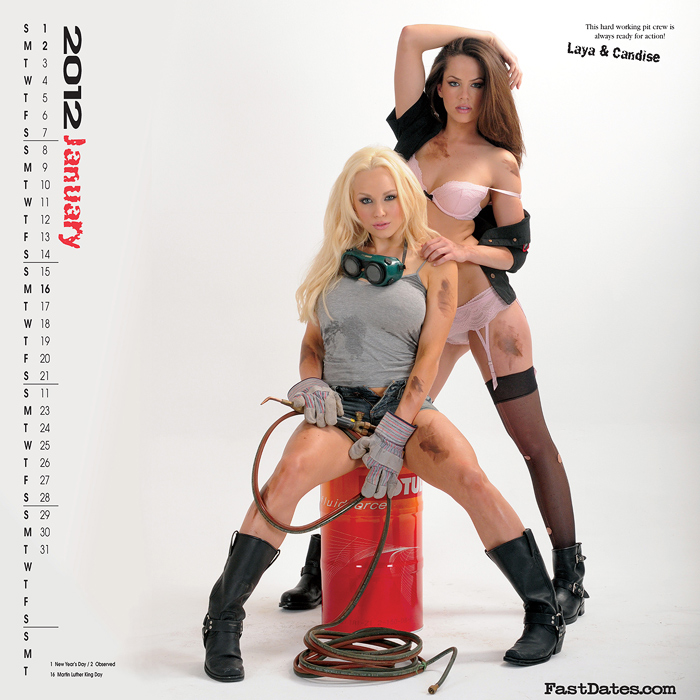 Also visit the new Jim Gianatsis Photo Store at SnugMug.com
Offering a wider veritiy of affordable Photo Prints and custom Framed or Box Mounted Prints and Canvas Displays
Click Here and Below to Browse and Order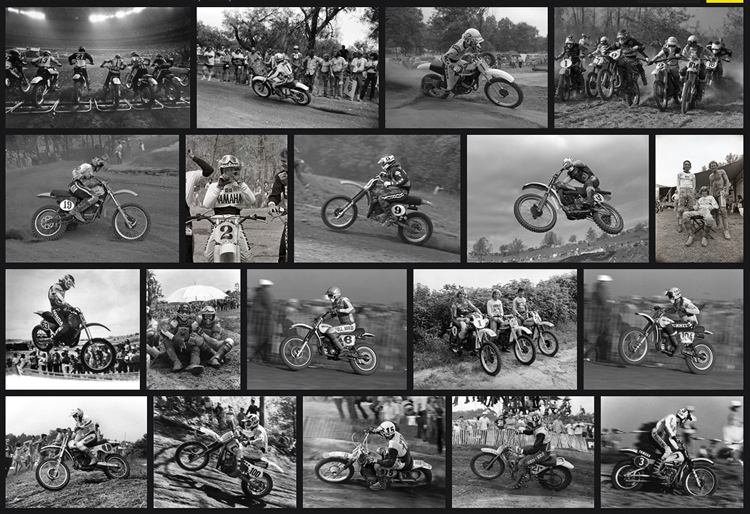 All photography is copyright protected by ©Jim Gianatsis and may not be reproduced, resold or pubished in any form
without express written permission from the copyright holder.
Private Collectors, Museums, Retail Stores: Now, for the first time ever thanks to our partnerships with America's premier online photo labs, you can have my favorite, most memorable Vintage Motocross and FastDates.com Calendar photos reproduced to museum qualty standards for your home, garage, museum, office or store. Choose from photo prints on quality photo paper, to huge poster and mural size Giclee' photo prints on archival rag paper or canvas mounted to wooden frames or display boxes.
"Now you can enjoy forever my best photos of the the world's finest motorcycles with beautiful models!" - Jim Gianatsis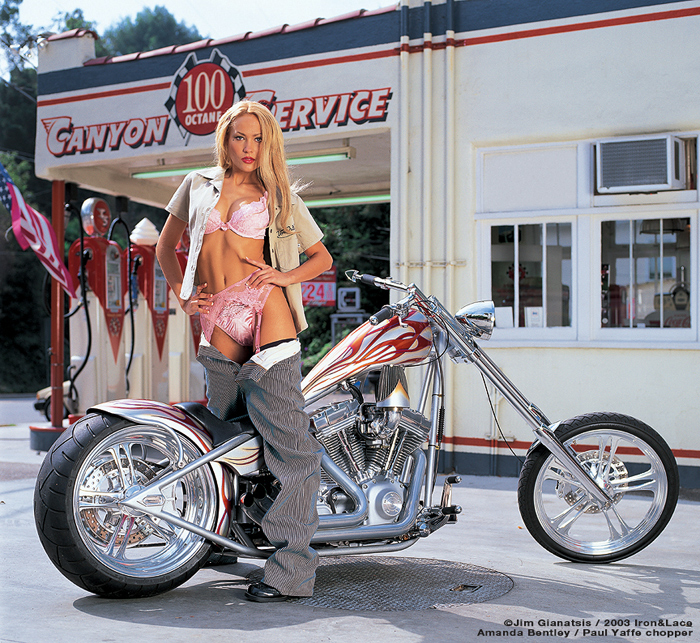 Additional Custom Ordering Jim's Photography
Commercial Orders for Stock Advertsing, Commercial and Editorial Useage
Stock Archives and On-Assignment Photography for Editorial, Advertsing, Commercial and Calendar use is available by contacting Gianatsis Design direct. We have the world's largest library and provide all types of motorcycle and glamour swimsuit model photography, shot on outdoor location and in studio. Calendar Images are provided in premium quality Hasselblad and Nikon hi-resolution file sizes.Calendar Images are provided in hi-res 24 inch x 300dpi file sizes, Photoshop retouched.
Photo Useage / Typical Licensing Rates
$250 each per Single Digital image from Stock Files
$200 each per Multiple Digital Images from Stock Files
(plus a $30 DVD burn and FedExp S&H fee / FTP download no charge)

$250 Minimum Order Deposit for Custom Image(s) Orders requiring Reseach and Scanning
Deposit required to start Image Film File Search and Scanning.
Your Deposit will be refunded on Stock Classic Motocross Photos we may not have.
Private Collector rates may be lower per multiple image orders.
Phone or E-mail Gianatsis Design to discuss your needs.
We will provide you access to our Members Corner where you can select images from our
FastDates.com Calendars Gallery.
Pay Online with PayPal.com
Pay Securely by Charge Card, Bank Account or PayPal Account for your purchase from Gianatsis Design

Use this PayPal Link or the Donation Button Below - paypal.me/GianatsisDesign

Use the "Make a Donation" Button to Make your Onine Payment Now
Special Note: Custom Photo Orders Are Available with our Minimum Purchase Fee of $250.
Please note that Jim Gianatsis is a professional photographer, and his archiavel Motocross and Stock Calendar and Model photography is valuable. Requests for custom photo prints and mural prints are expensive and very time consuming to discuss, research,
and then produce a custom lab order, package and ship it to you safely. You are not only paying for the cost of the custom photo prints,
but our time to work with you and the photographer's licensing fee to cover Jim's lifetime of work and dedication.
Many classic motocross Fans and Collectors contact us for pictures- static and action with the factory riders, of their origional bikes from the 1970s, or of races they might have competed in themselves, but Jim can not profitably provide the photo(s) wanted from our archives at the inexpensive prices you'ld like to pay. A typical customphoto ordercan take 3-4 hours to process at an agency rate of $125/hr,
plus the cost of the custom prints and shipping. So if you are not willing to to pay the above deposit required to get your order started,
then please do not contacted us. Thanks.
---
Gianatsis Design Associates: Page 1 Introduction • Page 2 Graphic Design • Page 3 Photography
• Page 4 Press / New Product Release Services• Page 5 Advertising & Marketing Services • Page 6 Web Design
• Page 7 FastDates.com Advertising Rates / Gianatsis Design Service Rates
Page 8.1 Classic MX & Stock Motorcycle Images 01 • Page 8.2 Stock Images 02 • Page 9 The Jim Gianatsis Story

FastDates.com Calendar Distributor Information • FastDates.com Webmaster Affiiliate Programs

Los Angeles, USA
4801 Reforma Road • Woodland Hills, CA 91364 USA
Phone: (01) 818.223.8550 • Fax: (01) 818.223.8590
Email: JGDesign @ FastDates.com • Contact @ FastDates.com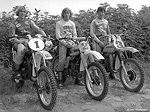 The 3 AMA National Motocross Champions in 1976:
(1) Kent Howerton, 250cc; (2) Bob Hannah, 125cc; (3) Tony Distefano, 500cc. All on their Open class bikes for the Trans-AMA Series that fall.
Classic 1970's American Motocross Photography by
Jim Gianatsis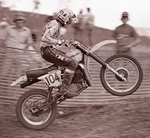 1976 500cc World Motocross
Champion Roger DeCoster.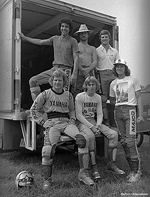 Legends of 1970s Motocross!
Left to Right, Front Row to Back: Rick "Lumberjack" Burgett,
Bob "Hurricane" Hannah,
Steve "Too Tall" Stackable,
Billy "Sugar Bear " Grossi, "Gassen'" Gaylon Mosier,
Jimmy "Captain Cobalt" Ellis.

Click to Order Prints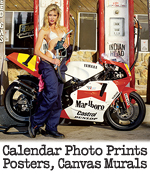 Commercial Stock
Photography
Samples of the huge archive of stock motorcycle and pinup model images available from Jm Gianatsis
Paige Brooke and celebrity builder Exile Cycle's Russell Mitchell's Discovery Channel Custom Build Off Bike.
All images are available as hi-resolution scans on CD or downloaded via the web.
Publishers and
Advertsing Agencies
Contact us directly with your comapny information and needs to gain Access to our Stock Calendar Images Inside Members Corner
JGDesign@FastDates.com
Our Images are featuring in the following calendar and those of other publishers worldwide: