On Assignment Location, Studio, Fashion and Stock Photography by Jim Gianatsis
Gianatsis Design Studio & Location Rental in Los Angeles, CA 91364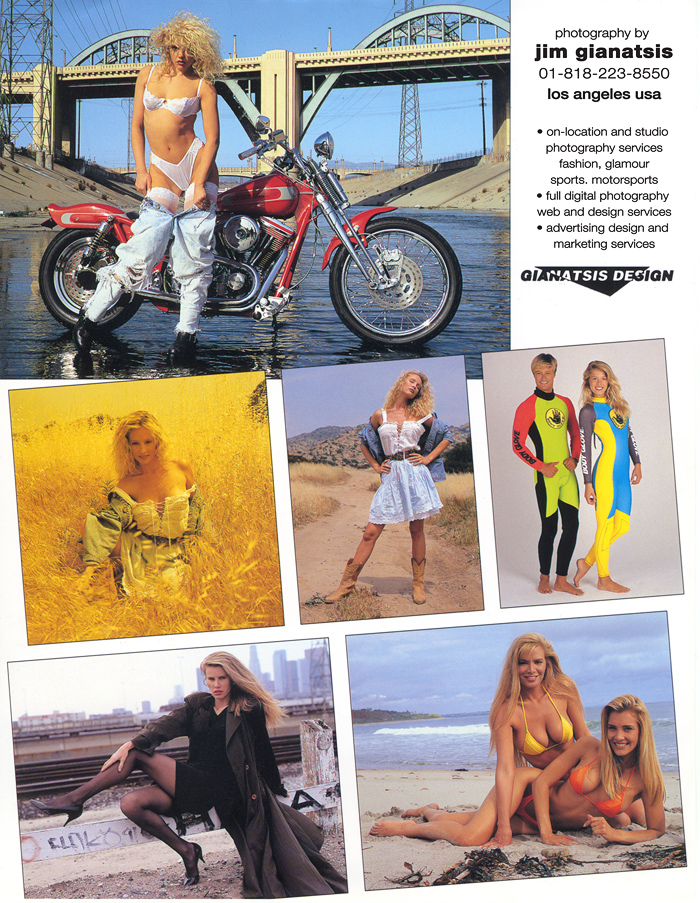 Assignment Photography - Jim Gianatsis is a renown studio and location photographer top specializing in the Fashion, Sports Apparel and the Motorsports markets. He shots regularly with many Top Designers, Manufactuers and Editorial Publications in the Fashion and Motorsports Markets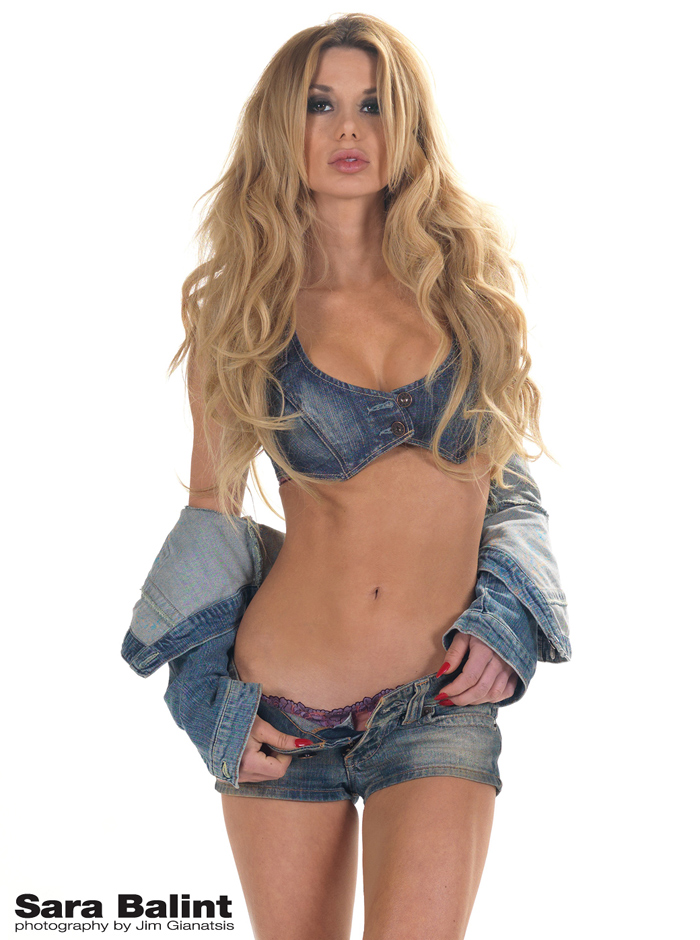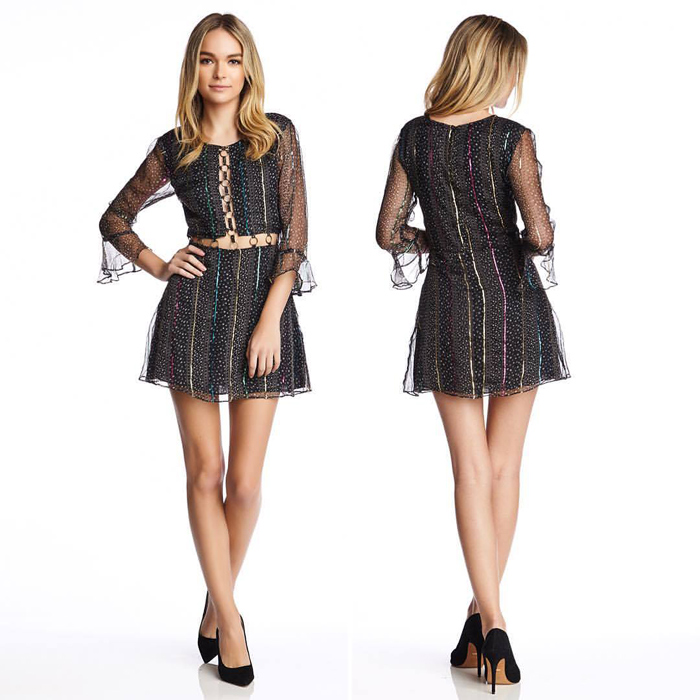 Above: Jim Gianatsis Studio Catalog Fashion Shoot Sample.
Below: Editorial Fashion Shoot in Paris


Stock Photography Also Available - Jim Gianatsis' Photo Archives number in the hundred's of thousands of exciting,
unique images and is the world's leading source for Motorcycle (Stock, Racebike, Custom Bike) , PinUp Model,
and Motorcycle PinUp Photography for Advertising, Calendar and Editorial use.
Preview just some of our Classic Motocross Photography from 1969-1980,
plus Stock Motorcycle and PinUp Model Photography HERE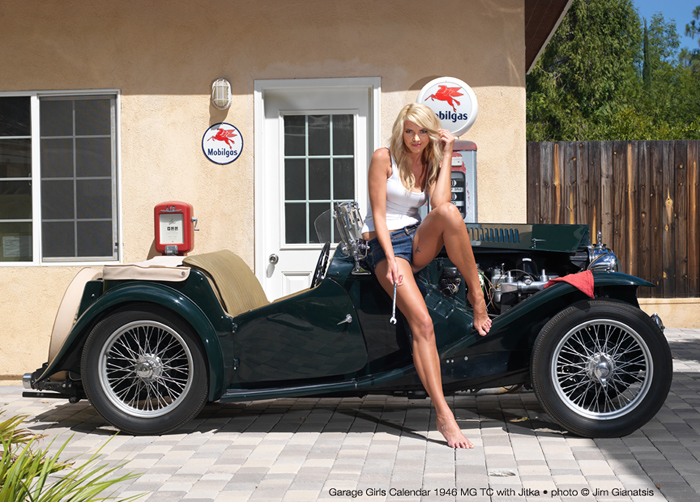 Studio and Location Filming Rental, Indoor and Outdoor Sets at our Facility in Woodlands Hills, CA.
Indoor Set features a22' wide x 12 ' deep x 12' high White Painted Seemles Cove Background Studio with Norman Pro Blackline Lighting Softboxes,is available for Rental Use. Designed for Motorcycle, Fashion and Product Photography. Femal Model's Clothing and Lingerie is also available. Includes a large Staging Area next to the Shoot Set, an available Kitchen, Restrooms, MakeUp and Changing Room. Ample Parking.

Outdoor Set Area Features: Large Paver Stone Patio, Outdoor Pond with Waterfall, Retro Gas Station Set, a Wooded Area with Trees.
We are in a quiet secluded residential area in Woodland Hills near Hwy 101 / Ventura Boulevard and Topanga Canyon. Rates from $250 for 6 hour day.

Our Studio Facility offers both an Indoor White Seemlees Painted Cove, and Outdoor Sets with a Reto Gas Station and a Pond with Waterfalls, a Woodland Area with Trees. Available Props include Motorcycles, Vespa Scooter and this classic 1946 MG TC.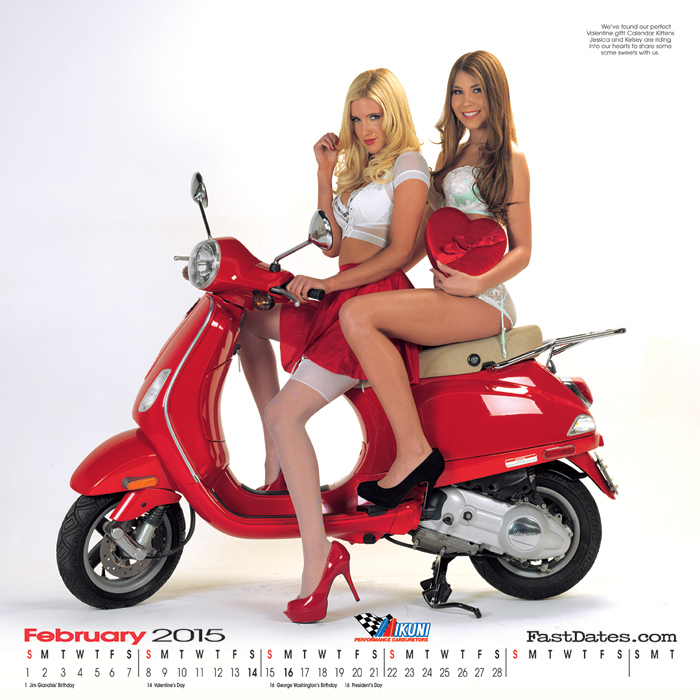 Gianatsis Design photographs and produces the world's most popular selling motorcycle and pinup calendars:

Los Angeles, USA
Phone: (01) 818.223.8550 • Fax: (01) 818.223.8590 • Email: Contact@FastDates.com
Gianatsis Design Associates:
Page 1 Introduction • Page 2 Graphic Design • Page 3 Photography / Studio Rental
Page 4 Press / New Product Release Services • Page 5 Advertising & Marketing Services
Page 6 Web Design• Page 7 FastDates.com Advertising Rates / Gianatsis Design Service Rates
Page 8.1 Classic MX & Stock Motorcycle Images 01 • Page 8.2 Stock Images 02 • Page 9 The Jim Gianatsis Story

FastDates.com Calendar Distributor Information • FastDates.com Webmaster Affiiliate Programs