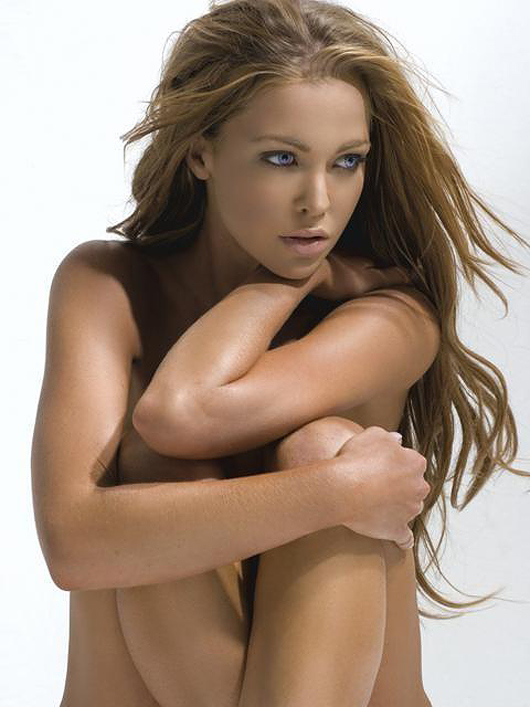 Carrie Ann Stroup
Homecoming and Beauty Pageant Queen, FastDates.com Calendar Kitten
Carrie Ann Stroup was Born in Fort Lauderdale, Florida, and at the age of three she moved with her parents to the mountains of Western North Carolina. Growing up in a small resort town, Carrie was very active in sports at school, participating in soccer, basketball, volleyball, track, and cheerleading. She was the Homecoming representative for her freshman, sophomore, and junior years and won Homecoming Queen in her senior year.
She started modeling at the age of 14 and was soon chosen by 'Teen Magazine and Sears to be featured in a lay-out for the "Back To School Issue" of 'Teen Magazine, winning a trip to New York City for the photo shoot. Carrie continued to model through high school and was featured in Seventeen Magazine and 'Teen Magazine. She did several national campaigns and catalogs for major companies. She was with Millie Lewis Modeling Agency, Directions USA Modeling Agency and Elite Agency.
Carrie expressed interest in pageants at the age of 15 and won the first pageant she entered. She entered a national pageant, Miss United States Teen and won the title in 1998. While still in high school, she traveled extensively throughout the United States and to Costa Rica to compete in Miss Teen International where she placed 1st-runner-up.

After high school, Carrie continued to model and compete in pageants winning titles of Miss Hawaiian Tropic Los Angeles and Best of the Best Swimsuit Competition in Curacao (Travel Channel). She was selected to compete in the Miss World Pageant in 2001 as Miss United States World. She competed with 95 women from all over the world in South Africa and placed in the top 20.
Carrie moved to Los Angeles in 2002 and has continued to model and act. While taking acting classes, she has appeared in a guest role of NBC "Scrubs", movies "Cellular", "Starsky and Hutch", "The Girl Next Door", and "Redline". She has also appeared in the MTV pilot "Living the Dream", hosted "VIP Parties Uncensored" and The Learning Channel's "Faking It". Most recently Carrie completed The Learning Channel show "Faking It". She currently hosts a weekly spot on the Sportsbook internet site.
Carrie has appeared in many magazines such as Men's Health, Maxim, Women's Health and Fitness, Teen People, Teen Magazine, Seventeen Magazine and the cover of Pageantry Magazine. She has been featured in national campaigns for Budweiser, Hawaiian Tropic, and Blue Tatoo Jeans. She has done catalog modeling for Hotsauce, Roma, J Valentine, Faris Lingerie, Nom de Plume, DUB Collection, Otomix, Troy Kingdom, Icon Media, Wicked Temptations, Shirley of Hollywood, Tyr Swimwear, ChicaRica Swimwear, Flirt and many others. She has established a well known name in the print industry.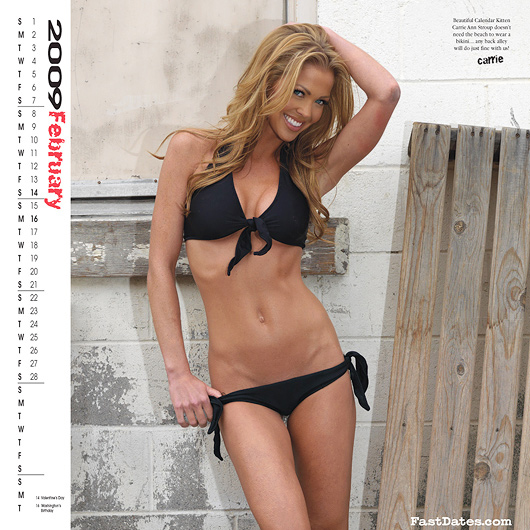 Carrie is also featured in our Members Corner

Copyright Notice: Images on this website are the property of FastDates.com or the Models, and may not be displayed on other websites orused for any commercial or non commercial purpose without express written consent. Images may only be downloaded by Members for personal viewing on their own computers.
Carrie's Modeling
Zed Card