A.J. Almasi
This Full Service Garage Girl always wears a Smile
Andrea Almasi was born under Gemini on June 5th in Nashville, Tennesse. She grew up as a Tom-Boy playing with the guys (we'd love to wrestle with her!) and hence , earned the nickname A.J. She tells us she grew up sorta "akward" with braces and glasses, never thinking modeling was something she might do in the future, though now as a beautiful woman she finds it to be so much fun.
We'd definetly say A.J. has a very bubbly and outgoing personality and is great to be around, and to work with. We first met A.J during her firstventure to Los Angeles to try modeling for about 10 months from 2006-2007. Jim Gianatsis had first seen her in a car magazine pictorial and knew he had to find her to booked her for a FastDates.com photo shoot. We first did a Garage Girls 2008 Calendar shoot with her, teaming her up with another beautiful Calendar Kitten, Playboy Playmate Tamara Witmer for a fun shoot in our studio.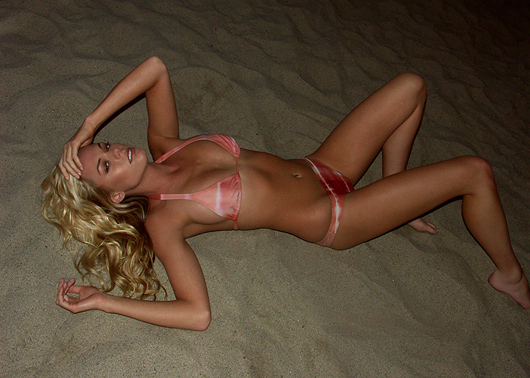 She is a very "down-to-earth person, who loves being around people that can goof-off and relax. She loves to laugh. Her ownly vice is chocolate and she delares herself to be a true "choc-o-haolic". She loves animals and as a kids she was alwyas bring home strays. She currently has a cat named Fleabee and and French Buldog named Capone. Andrea's favorite color is blue, which she use to wear all the time, but now is becoming a little more daring as she venture into other spectrums of the rainbow. She believes everyone should have a charity, and she does works closely with a few charitys she has adopted.
A.J. is very much a romantic, and misses her home in Nashville very much. So much so that she moved back to Nashville in the Spring 2007, much to our dismay when we tried to book her for another Calendar shoot in the summer of 2007. But, afer a few months of being back home and realizing how boring nashvile must have been compared to Los Angeles and all the exciting jobs and things she had done in her short time in LA, AJ decided to return to Los Angles in the fall of 2007 to focus on her modeling and acting career. Best of luck to her, and we look forward to working with A.J. again very soon! - Jim Gianatsis
Above: A.J. and Tamara get frisky and pull each other' s stings in the 2008 Garage Girls Calendar.
While you're waiting to get your own personal copies of A.J.'s very sexy 2008 FastDates.com Calendars, you can join her right now with the other Kittens in Members Corner.
AJ Almasi's Official Website: http://ajalmasi.com
Back to: Meet the Models