Singer and Model Lana Del Ray's sexy new
Biker Video and Song "Ride"
Portrays her working as a prostitute and hanging out with a biker gang.

Elizabeth Woolridge Grant (born June 21, 1986), better known by her stage name Lana Del Rey, is an American singer-songwriter. Del Rey initially began performing in clubs in New York City at age 18 and signed her first recording contract when she was 20 years old. Her music has been noted for its cinematic sound and its references to various aspects of pop culture, particularly that of the 1950s and '60s Americana. The singer has described herself as a "self-styled gangsta Nancy Sinatra."

Musically, she draws influence from what she deems to be the masters of each genre, including Elvis, Janis Joplin, Eminem, and Britney Spears, as well as from poetry and film noir. Del Rey has endorsed clothing line H&M, serving as the model for their Fall and Winter 2012 collection. In 2012, Del Rey became the face of the Jaguar F-Type luxury automobile.
| | |
| --- | --- |
| Click for more about The Pretty Reckless | Click to Order from Amazon.com |
The Pretty Reckless is Going to Hell
Our favorite rock band The Pretty Reckless with lead singer and cute teen actress turned bad girl Taylor Momsen is
Going to Hell in their new ablum being released in March 2014 , and we're happy to take the ride with her.

"Rock & roll needs to make a resurgence," insists Taylor Momsen, speaking to her belief that the genre has slipped from the mainstream. "It needs to come back in a big way and take over again." The 20-year-old singer, whose band the Pretty Reckless broke out in 2010 with their alt-rock debut Light Me Up, says she's fully prepared to hold up her end of the bargain. "We're really trying to come to something unique and different," she says of Going to Hell, the band's forthcoming second album, due out in early 2014 on Razor and Tie.
FastDates.com Recommended
Hottest, Sexiest, Best Sounding Female Singers in the World
Order our favorite babe music at FastDates.com at low discount prices!
Just click on the CD covers to find out more and to order online

Taylor Swift
Enhanced CD & DVD


with Music Videos!
Go to more Sexy Babe Music Page 2 • Return to Store Front
Our FastDates.com
Calendar Girl Music Festival Performers
FastDates.com and the LA Calendar Motorcycle Show has always been a big fan a beautiful singer songwriter girl bands and perfomers. Each year we feature some of the top female performers on the west coast in the Calendar Girl Music Festival at the Calendar Motorccyle Show
Hosted by Lily Elise
Singer / Songwriter
Our 2013 Calendar Show
featured this beautiful and talented finalist from TV's The Voice

Click to Listen to Keri's CD
& Buy It Now

Hosted by Kari Kimmel Singer / Songwriter
Our 2007 & 2008 Calendar Show Advertising Campaign features Show Host & Performaces by singers Kari Kimmel and Elizabeth Nicole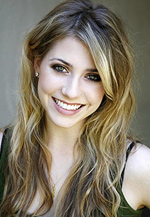 Hosted by Elizabeth Nicole
2009 & 2010 Calendar Show
Actress/Singer/Songwriter
Click Above to Listen and Buy
---
M2M
The Big Room
Almost undiscovered in America, M2M is one of the best girl groups of all time. Two incredibly talented and extreamely beautiful young girls from Norway, Marion Raven (the brunette) performs lead vocals with piano and acoustic guitar, Mrit Larson (the blond) on vocals, rhythm guitar. They write and perform their own pop rock songs inspired by the classic Beatles of the '70's with a contemporary feel. Both albums will blow you away. They write and sing in perfect English despite having just started 4 years earlier.
THE BIG PICTURE
Shades of Purple